Exclusive
Daniel Staub's New Boyfriend Breaks Off Fling In St. Barts & He Begs His Girlfriend For Forgiveness! (EXCLUSIVE)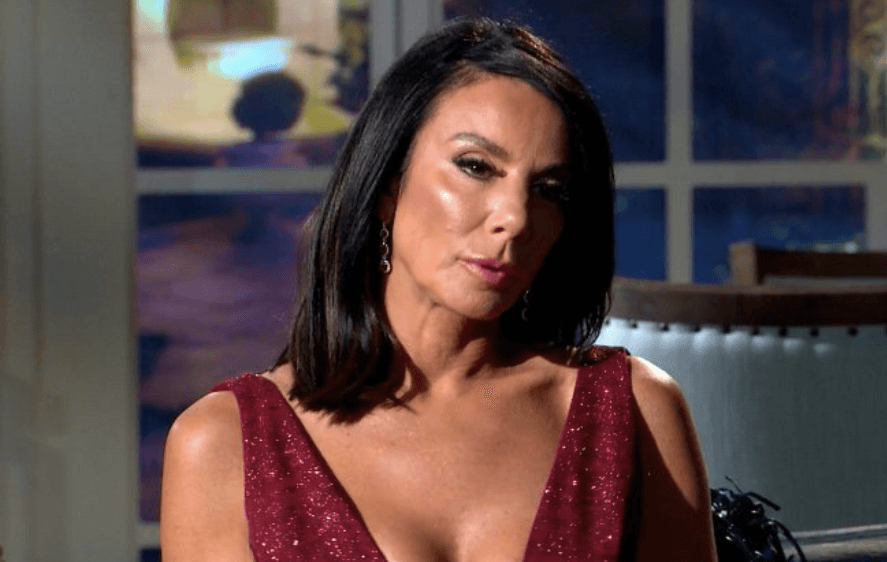 AllAboutTheTEA.com exclusively reported a scandalous affair between Danielle Staub and her best friend's boyfriend — but according to an inside source — the reality star's rebound lover wants out!
As reported, the Real Housewives of New Jersey "friend" posted a pic with her best friend's beau — a millionaire investment banker named Oliver — the photo snapped during a romantic St. Barts getaway.
EXCLUSIVE: Danielle Staub Is Sleeping With Her Best friend's Boyfriend! Find Out How the Drama Exploded!
Danielle's dissed bestie — a woman named Gina Curko — was reportedly "hysterical" when she discovered that her boyfriend had strayed with the tarnished Bravoleb. Oliver Maier denied the fling, and alleged that Danielle had photoshopped the damning smooch pic below.
AllAboutTheTea.com has learned that while Oliver continues to deny the affair, he is apologetic, and wants to work things out with Gina.
"Oliver has been calling Gina since the story broke…trying to work things out…saying 'it's not what you think,'" A source tells AllAboutTheTEA.com. "He does not want anything to do with Danielle."
The snitch also reports that Danielle knows that she's lost — and is now dealing with the fallout.
"Danielle is scrambling because she knows that she shot herself in the foot by posting that photo," the insider explains to AllAboutTheTEA.com. "Oliver doesn't want her, and Danielle has lost her best friend."
The two are flying back to the states Wednesday on separate flights.  
Danielle officially ended her brief and contentious marriage to Marty Caffrey on February 21st.
As reported, Danielle's move also crashed a professional relationship between her daughter, Jillian Staub, and Gina. A source confirmed that Gina serves as Jillian's business mentor, and employs her in her boutique. 
The Real Housewives of New Jersey  reunion series continues tonight, at 9 pm, ET, on Bravo.
"Like" us on Facebook "Follow" us on Twitter and on Instagram