Don't Be Tardy
Kim Zolciak's KAB Cosmetics Trashed By Customers For Poor Quality!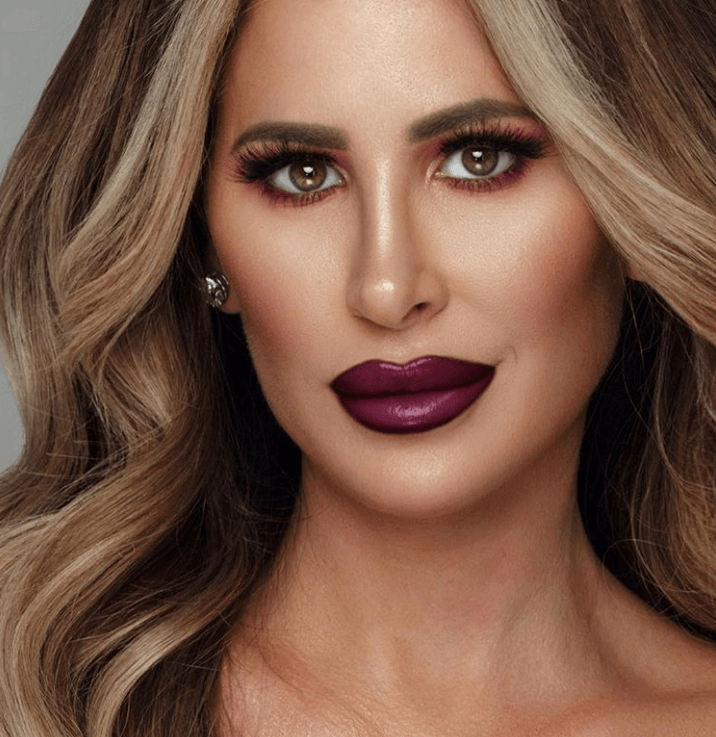 Kim Zolciak's KAB Cosmetics line is being slammed for poor quality by customers after her launch last week.
The Don't Be Tardy star, and her daughters Brielle Biermann, 21, and Ariana Biermann, 17, debuted KAB Cosmetics on February 13, and critics are sounding off — trashing the lip kit line. Read a few customer reviews below:
"I'm so dissatisfied with this product. To pay $45 for some cheaply made glosses is a shame. Firstly, the creams are not matte they are glosses at best. No color. They don't match the lip liners." A customer wrote.
"Not as advertised very disappointed and gave it to my daughter for play makeup."
"Unfortunately they don't have pigmentation they are not even like lipgloss! It's a very big deception!"
"The pencils are very hard and do not glide easily across your lips. The lipsticks themselves do not last long on at all."
Scheana Marie Breaks Her Silence On Excluding Billie Lee From 'Girls' Night In' Because She's Transgender!
Another person compared the product to dollar store quality.
"It was horrible but not worth the money the colors aren't that great for dark skin, it dries weird and pasty looking and yes I exfoliated, used concealer, foundation, and normal, dry moist with and without pencils it kind of reminds me of that fake princess make up from the dollar store."
Drama surrounded the lip kit before its launch when the mom of four was called out by social media watch dog groups for copying other brands' lipstick names and designs. 
Kim Zolciak is no stranger to controversy — she is routinely blasted for everything from telling outrageous lies to questionable parenting choices. 
Don't Be Tardy airs Fridays at 9:00 p.m. EST, on Bravo!
"Like" us on Facebook  "Follow" us on Twitter and on Instagram