Vanderpump Rules
Scheana Marie Breaks Her Silence On Excluding Billie Lee From 'Girls' Night In' Because She's Transgender!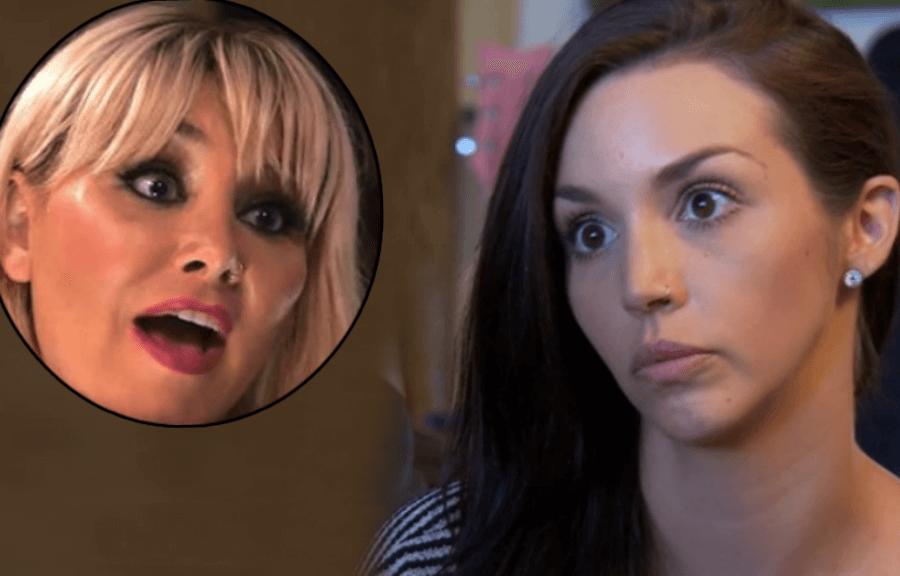 On tonight's all-new episode of Vanderpump Rules, Katie Maloney, convinces Lisa Vanderpump to let her host a "Girls' Night In" party on James Kennedy's former night, but Billie Lee lashes out at Katie for not including her in the planning.
The purpose of "Girls' Night In" is to prove the restaurant didn't need DJ James Kennedy to turn a crowd on weekday night. But in the planning process, hostess, Billie Lee, was left out of the planning and off the invite list.
"I'm sure a lot of people saw on social media when the original flyer was posted Billie wasn't tagged in the photo," Scheana Marie Shay tells Entertainment Tonight." And she took that as, 'You left me out. I'm the only trans girl,' and then made it a transphobic thing and it just got so blown out of proportion when in reality, it was Ariana [Madix] and I's job to pass on the information about Girls' Night."
She continues: "I ended up going to Vegas on a whim that weekend, Ariana forgot, and then come Monday, it's posted on social media and Billie is like, 'So you guys left me out?'" the Scheananigans host continues. "And I was like, 'Ariana, I thought you were telling her?' She's like, 'I thought you were telling her?' and we're like, 'Oh my god! It's our fault!' And then Katie [Maloney-Schwartz] got all of the blame, and it was so unfair because Billie was always included."
According to Scheana Marie, when Billie Lee found out she also wasn't invited to the planning night, a firestorm ensued.
"It was just, Katie was doing the planning at her apartment and she didn't want Billie there helping plan because she didn't need her," Scheana explains. "So, it was something that got blown insanely out of proportion."
Katie Maloney Plays Victim After Fans DRAG Her For Demanding James Kennedy Be Fired!
Back in July, Billie Lee, took to Instagram to blast her co-stars over the slight. "Stay strong, Billie. You are light. You are love. #transisbeautiful #girlsnight," Billie captioned a selfie she posted Tuesday morning. "Thank you all for having my back through this awful time."She captioned a post referencing the event.
In tonight's episode viewers will witness, "You're not better than me, Lala!" screaming match teased in the season trailer between, Billie Lee and Lala Kent.
"She just says a lot of stupid stuff that, when you says stupid stuff, you have to pay," Lala shared when she sat down with ET in December.
Do you believe Katie Maloney and the other girls purposely excluded Billie Lee from the "Girls' Night In" party because she's transgender? Share your thoughts in the comments below!
Vanderpump Rules airs every Monday at 9:00 p.m. ET, on Bravo.
"Like" us on Facebook  "Follow" us on Twitter and on Instagram