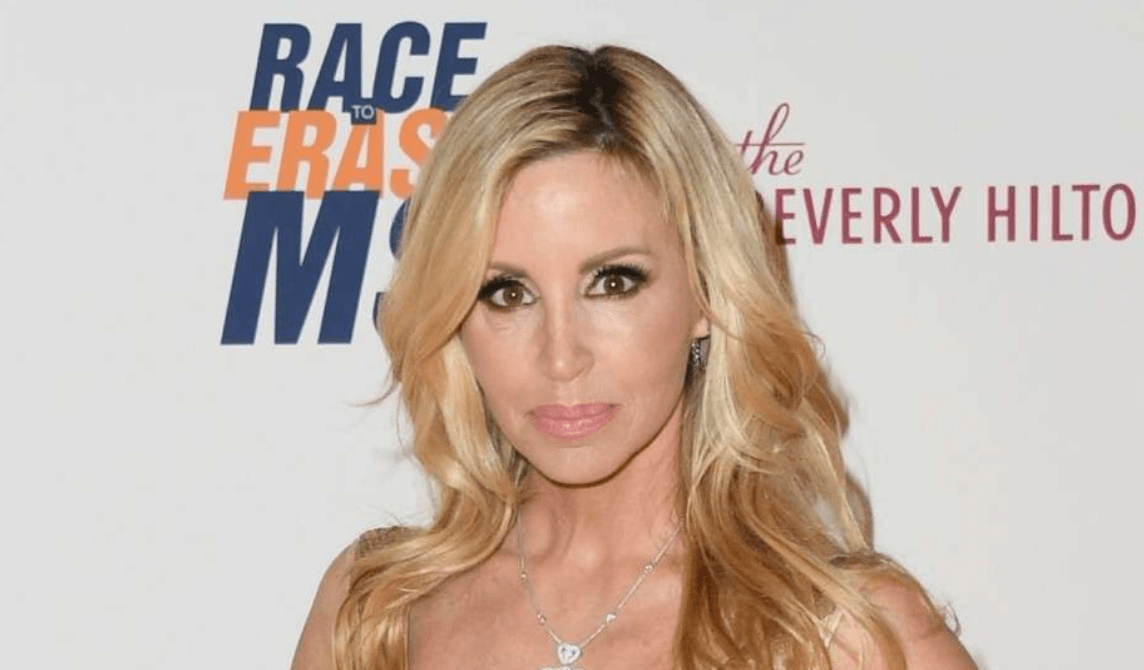 Lisa Vanderpump and Dorit Kemsley's dog drama has been front and center on the current season of The Real Housewives of Beverly Hills  but according to sources, Camille Grammer 'has caused a lot of issues too.'
"The RHOBH drama has been surrounded primarily around LVP this season, however, a lot of the ladies feel that Camille has caused a lot of issues too," a source tells HollywoodLife. 
"Several of them are feeling annoyed with [Camille]" because she's "doing whatever she can for airtime since being demoted to a friend of the wives," our source reveals. Camille was a main "Housewife" in Seasons 1 and 2 of the Bravo show, but has been ricocheting between "guest" and "friend" roles in the seasons since. And her castmates think that Camille took on the role of troublemaker for strategic purposes! "They feel she is causing problems and drama for no reason other than to not be removed from the cast all together," the source continues.
Lisa Vanderpump & Hubby Ken Todd Feuding With #RHOBH Cast — Kyle Richards Banned From Their Home!
Dorit Kemsley and Camille Grammer have been at odds since Dorit called Camille a "stupid c*nt" last season.
"Dorit [Kemsley] and Camille go head to head a lot this season," our source specifies — but they're not the only two. "And you'll also see Kyle [Richards] and Camille, ladies who have been friends for years, beefing, reminding Kyle and some of the other ladies of their time during Season 1." Whew. Meanwhile, Kyle is pulling for someone else to get more screen time! "Kyle's BFF, Sharon [Oberfeld], will be on in a large friend capacity this season, too, and Kyle has been wanting to get her on for years. She fits in very nicely with all of the ladies."
On the Real Housewives of Beverly Hills  season opener, Kyle Richards and Lisa Vanderpump's husband was seen in a nasty screaming match, Kyle attacked Lisa over trying to make her look bad, and drama over Dorit Kemsley returning a dog was heating up.
Share your thoughts on Camille Grammer stirring up drama on season 9. Sound off below.
The Real Housewives of Beverly Hills  airs Tuesday nights, at 9 p.m. EST, on Bravo.
"Like" us on Facebook  "Follow" us on Twitter and on Instagram