Real Housewives of Potomac star, Katie Rost, has sadly suffered a miscarriage after five months of pregnancy.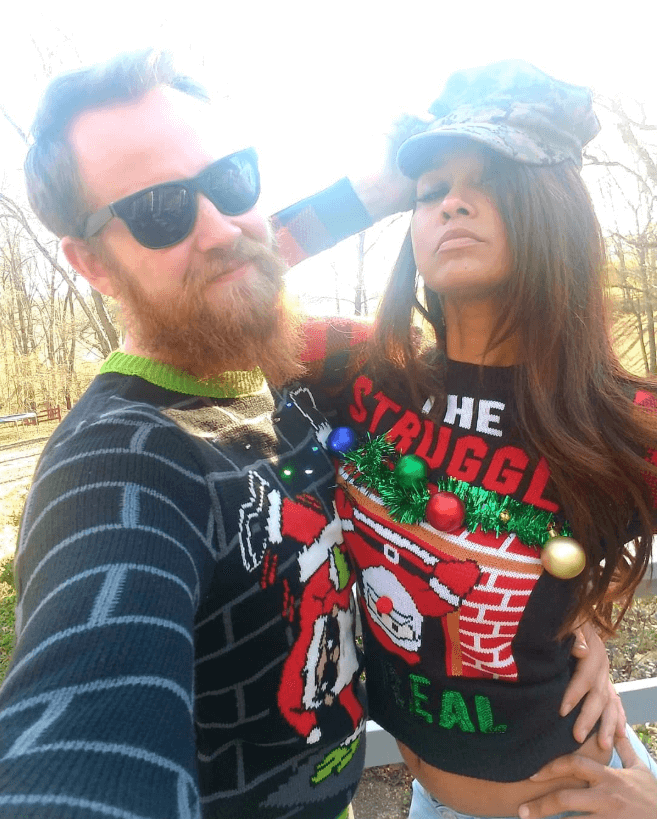 Katie Rost and her current boyfriend Jacob
On Thursday night, the reality star posted a very disturbing photo on Instagram announcing the bad news. She deleted the photo after it remained on her page for several hours and received over 600 comments by concerned friends and fans. She wrote, "I miscarried, Jacob [the baby daddy] took the picture, he posted it on my phone, he was mad, said they killed my baby. I am ok, will take this down now."
Katie Rost was around 4-5 months pregnant, and it's not clear why the toilet seat is on the floor in the snapshot. The Real Housewives of Potomac alum announced that she was expecting her fourth child on Instagram on November 8.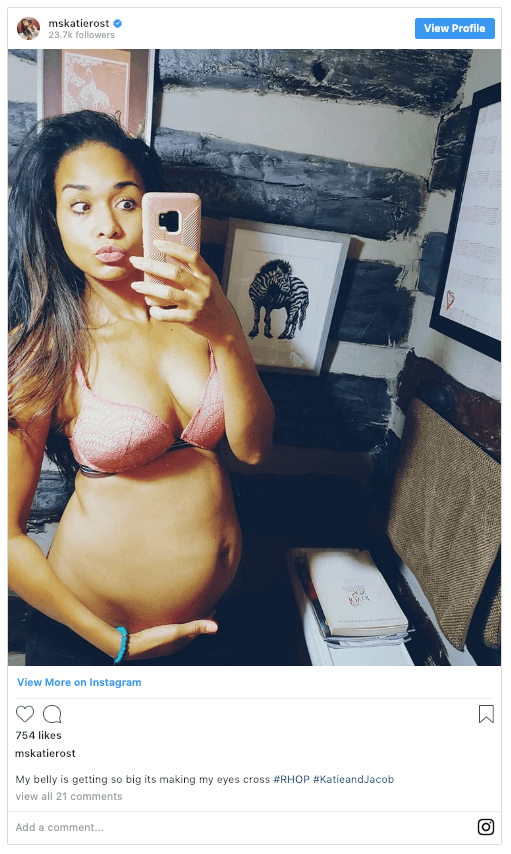 Aside from her m*scarriage, the former model has been embroiled in a nasty custody battle with her ex-husband, Dr. James Orsini, an oncologist.
The former couple share three kids — son, James Rocco and twin daughters, Kathryn and Renee. The couple got married in 2011, and divorced shortly after while Katie was pregnant with their twin daughters.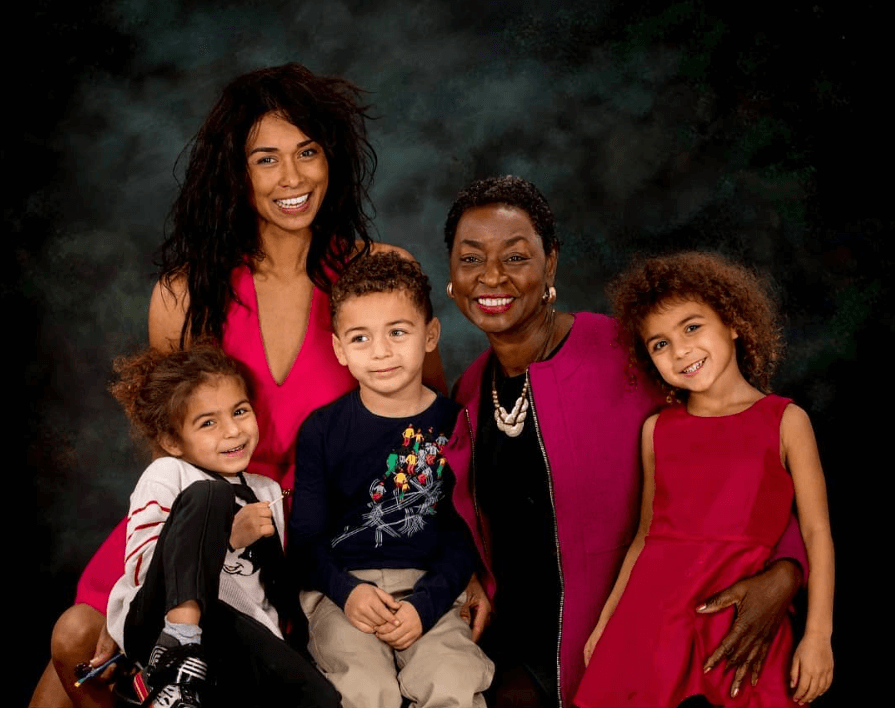 Katie Rost, her biological mother and three kids
She has revealed on social media some messy details of the custody fight, including being barred from seeing her kids for several months. In June, she posted that the cops got involved during her unsuccessful attempts to see her kids.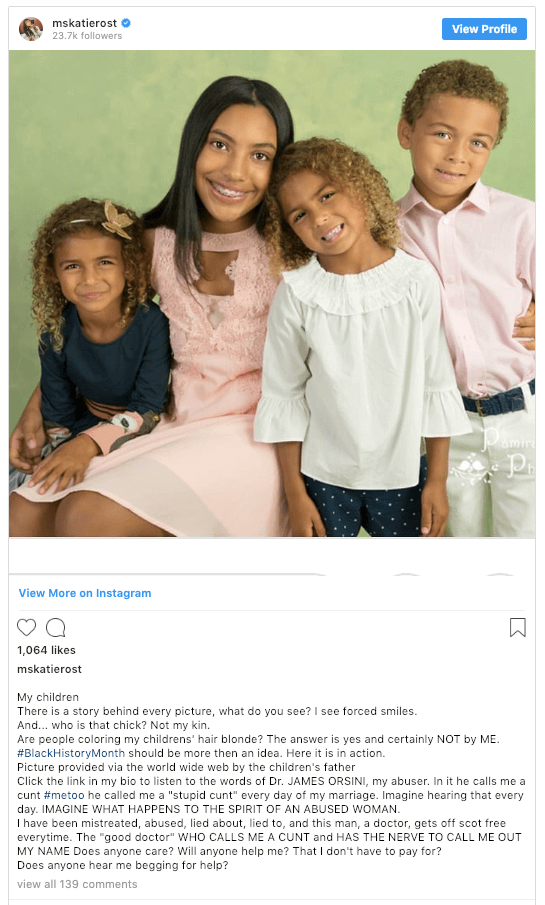 Katie has also accused her ex-husband of abuse and has waged war against New Jersey Family Court after losing custody of her three children to their father.
Press play below to listen to a secret recording presumably between Katie and her ex-husband, Dr. James Orsini. Take a listen.
Specifics of the custody battle have been sealed by the court, but a source has told AllAboutTheTEA.com that the reality star lost custody due to "drug abuse issues," and a "failed psychological evaluation."
After Katie, 38, posted the disturbing miscarriage photo above, she received support from her former co-stars, Karen Huger and Monique Samuels. Both women pleaded with the troubled woman to respond to their DMs. 
EXCLUSIVE: Thomas Ravenel & Kathryn Dennis Custody Fight Turns Ugly! Thomas Pulls Bravo Into Court
After Katie shared the alarming image, many fans accused her of using the miscarriage to garner awareness and sympathy for her custody case. Share your thoughts on Katie Rost's miscarriage and custody drama, in  the comment section below!
Real Housewives of Potomac Season 4 returns later this year.
"Like" us on Facebook "Follow" us on Twitter and on Instagram