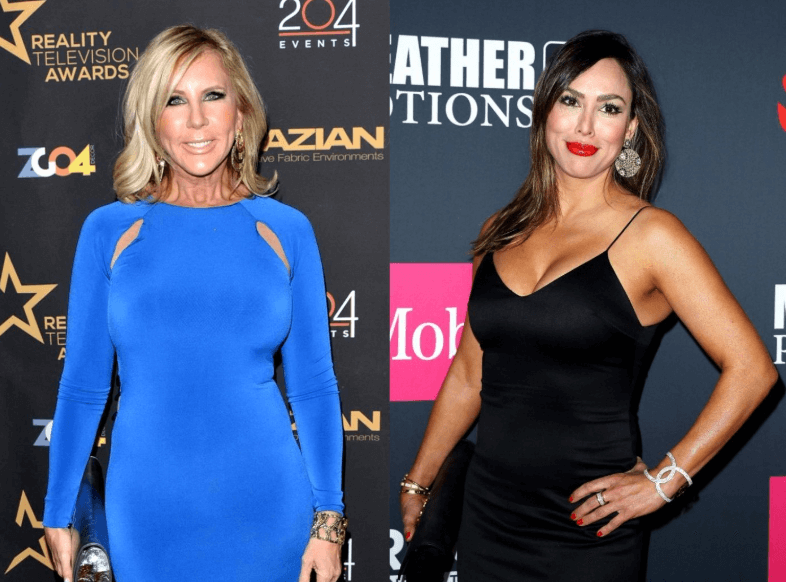 There's a new girl on the Real Housewives of Orange County block, amid fan buzz over how OG Housewife, Vicki Gunvalson, will fit into the Season 14 narrative.
Newcomer, Braunwyn Windham-Burke, will make a splash this season, the Laguna Beach resident describing herself as "a globe-trotting mom to seven amazing kids" on her blog, Barefoot in Heels.
Vicki's uncertain return has become a hot topic among viewers. The chatter took off after Kelly Dodd threatened to walk, seemingly still furious after Vicki accused her of cocaine use, during the last reunion series. 
 "If they don't do something to Vicki how could I go back … I'm not going to sell my soul for this ratchet liar!" Dodd told a fan on Instagram in November.
Vicki fired back in December, calling out Kelly's lack of career — Kelly dissing the shot as jealousy. In January, Kelly implied that she'd like to "hit" Vicki "directly in the face," commenting on a boxing pic, posted by Tamra Judge.
Kelly recently amped the vitriol when she publicly attacked the reality vet's  looks.
"That facelift Vicki got really did malfunction," Kelly commented in a since deleted Instagram comment.
Leaked audio — delivered via an emoji pig — exposed Kelly firing harsh insults at her co-star, the malicious meltdown a seeming overreaction to Vicki's defense of her plastic surgery. Press play to listen.
On Friday, Vicki clarified on Twitter that Season 14 "negotiations" were ongoing.
How do you think the Real Housewives of Orange County cast will shake out? Let us know your thoughts!
"Like" us on Facebook  "Follow" us on Twitter and on Instagram