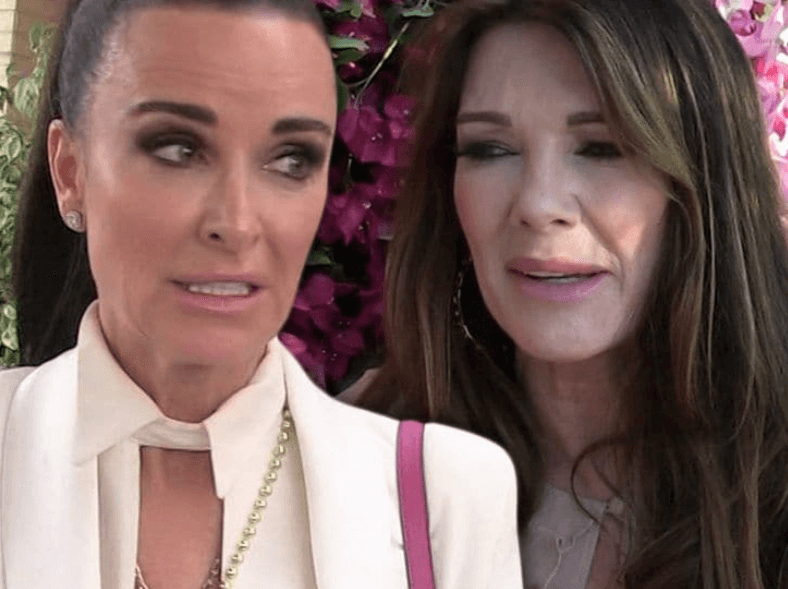 Real Housewives of Beverly Hills Season 9 premiers tonight and the drama between Lisa Vanderpump and Kyle Richards pops off right out the gate!
"I'm not gonna f*cking do this with you again," Kyle, 50, says to Lisa, 58, while at Vanderpump Dogs in Us Weekly's exclusive sneak peek. Kyle also says that Lisa is "being a bitch" to her.
"In the history of our friendship, Lisa likes to take the opportunity to try and make me look bad sometimes when I haven't even done anything," the former Little House on the Prairie star explains in her confessional. "I've sat there and watched her with friends who have actually done things to her that were really, really sh—ty and make excuses for them. If I'm one of your closest friends, you just don't do that."
As their argument explodes, Kyle Richards storms away after the restauranteur called her out for never coming to see her new restaurant, Tom Tom, before it opened. 
"I know you're joking, but I know she takes it super sensitive," Teddi, 37, says. In her confessional, she reveals she's a bit confused. "Lisa likes to jab at Kyle; if it has anything to do with Kyle and I being close, I don't really understand that. As long as we all like each other, what does it matter?"
Press play to watch the drama unfold below.
As previously reported, Kyle Richards and Vanderpump's husband got into a nasty screaming match during a party at the couple's home. This incident was the nail in the friendship. 
The Real Housewives of Beverly Hills Season 9 looks to be the most explosive season of backstabbing, and bitter betrayal.
The Real Housewives of Beverly Hills season 9 premieres on Bravo Tuesday, February 12, at 9 p.m. ET.
"Like" us on Facebook  "Follow" us on Twitter and on Instagram