Sister Wives
RECAP: 'Sister Wives' Mitch and Aspyn Get Engaged and Meri Opens Her Bed and Breakfast!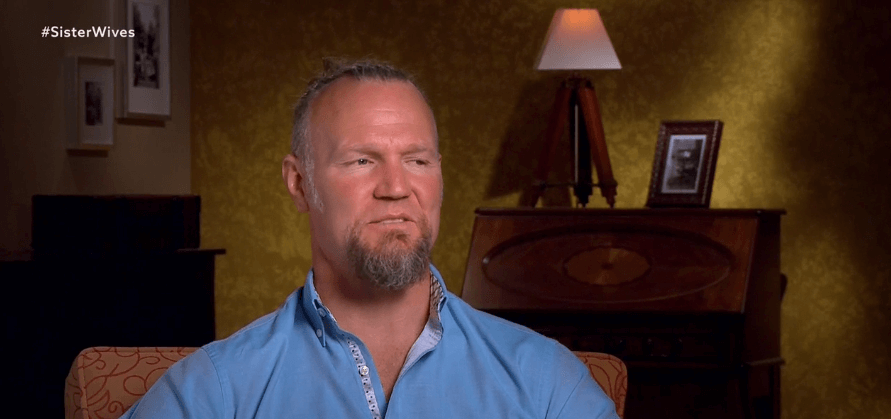 Meri Brown's new biz is set to open, and as this week's episode of Sister Wives gets underway, Kody Brown assures viewers that in spite of Mare's "aloof" attitude, she hasn't packed her bags…yet. Kody is chronically disgruntled — so he reveals his plot to drag the clan out of Vegas. Aspyn introduces her soon-to-be fiance, Mitch, and Kody and Christine gasp their way through their daughter's adorable love story.
Mitch is moving in with Maddie and Caleb until the wedding night, and the crowd is ecstatic to welcome the latest dreamboat into the family. Aspyn hasn't yet scored a ring, but it's clear that Mitch is feeling the heat to pop the question. Mitch wears underwear under his kilt and can ride a unicycle — hopefully simultaneously — and Christine is overjoyed to have him join the family act. Mitch is surrounded by plural marriage, with family members and even his best pal entrenched in harem life. Aspyn says no way — but Mitch's wishy-washy stance is scary. Mitch is "open" to polygamy — but the "extenuating circumstances" — aka an irresistible hottie — would have to be just right. He "doesn't know" if he would seek another wife — and Aspyn "doesn't think" that they will ever go down that road. Yikes.
Ysabel is heading back to the doc to check her spine, and although her condition is a self-esteem nightmare, Kody is dug in against a surgical solution. Kody "is not interested" in making an educated decision — and is laying down the law. The patriarch doesn't care if Ysabel is a twisted mess — because his own confidence is unwavering. He rambles on and on about HIS feelings — seemingly unconcerned about his daughter's opinion on the matter. Thankfully, Ysabel's curve hasn't progressed, so the sweet teen is in the clear for now. Everyone is relieved — especially her "wound up" father.
The family later gathers for a group dinner to celebrate the good news, and Aspyn and Mitch finally announce their engagement. The family is thrilled, especially Kody, who continues to hog the spotlight every chance he gets. Kody grabs a bonus moment to bray that they're all living in EXILE in Vegas, and that he wants OUT. HEE-HAW.
The family later travels to Salt Lake City to check out wedding venues, and Kody cracks a no brainer about the hefty price tag of a dozen weddings. Mitch's mom and sister are introduced, before they all tour a strange Italian villa themed venue. Aspyn wants an intimate gathering, but Mitch has a crowd of related kin, so they decide on a ginormous affair. The parents are giddy over dancing like no one's watching, until Janelle squelches the joy,  busting Kody for flirting with anyone in a jazzy hat. Aspyn clarifies that her dad is just "charismatic and charming," and not really winking at her fashionista mother-in-law.
Mitch informs Kody that the $4k venue is a bargain, before they shift gears and check out a nearby log cabin restaurant. TLC revisits a herky-jerky dance sequence, before they visit the next space, a fancy, "super expensive" restaurant. Kody votes a heck yeah, because the dance floor is perfect for an epic family mosh pit. Kody isn't keen on boozy weddings, so everyone crosses their fingers that the LDS crowd walks their straight talk. It's decided that Mitch's mom will craft jaunty hats for all, and that the clan will cough up the cash for a deluxe shindig. Kody quips that glitzy weddings are just so "him" — because he never wants to scrimp again.
'Teen Mom 2' Nathan Griffith Reveals Graphic Child Abuse Photos of Son Kaiser!
The day of Meri's inn grand opening dawn brights, and the family is headed back to Parowan. Kody is in a tizzy over his lost polygamous underwear, ranting and raving as if viewers really care about his bed-hopping problems. Kody's mom is along for the ride, and the group finally hits the road. Meri hopes that Kody grasps the beauty of her dream, but Kody notes that the traitor's dream is stupid, and everything that Meri does is shady. The family arrives in Parowan, and even Mariah is there to cheer Mare on. Granny is in her element, and Meri is excited to launch the sentimental project. The place is quaint, in a dumpy sort of way, and Meri is thrilled to show off the family digs. Beige frosted cinnamon rolls are on the menu, and things get even weirder when Kody suggests running for public office, in Utah.
Kody is sick of plural marriage being labeled a disgusting cultish lifestyle, so he wants to "pick a fight" with his imaginary enemies. Christine will be the toughest nut to crack, but Kody's relocation rebellion will not be denied. The inn officially opens, and Kody butts his perm into the ribbon cutting ceremony, as if he's a pro-Lizzy cheerleader. They're all delighted that the townspeople aren't chasing them off with pitchforks, and Kody is all too happy to bask in the role of Meri's faux sidekick. Kody and Meri attempt a romantic sunset moment, but Kody's body language speaks volumes. The intimate long-shot clunks, but Kody assures Meri that he "gets" her vision. Kody clutters the obvious with positive commentary, but TLC cameras capture a bleak reality.
Next week on Sister Wives, a jaunty wedding dress shopping excursion unfolds, and Kody hawks his escape plan.
"Like" us on Facebook  "Follow" us on Twitter and on Instagram