Leida Margaretha Accuses Eric of Abuse & Reveals Suicide Attempt — Read Leaked Text Messages!
The off-screen lives of the 90 Day Fiance cast has been the source of headline fodder lately with non-stop drama on social media.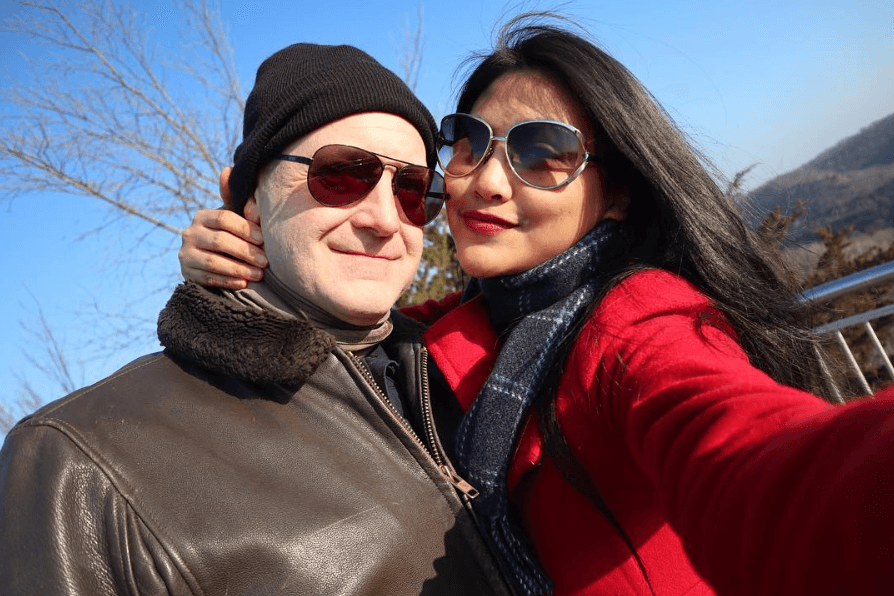 On Sunday, text messages leaked between Leida Margaretha an unidentified person, where she seemingly accuses her husband, Eric Rosenbrook, of domestic violence and admits to a suicide attempt. She wrote, "about to kill my self with a knife" but Eric "grabbed a knife and abused me after that." Instagram blogger John Yates posted the text messages. 
In the text exchange below, Leida describes the alleged abuse in detail, "He pulled my hairs really hard and grab it until I can stand up and grabbed my wrist both of them and put me on the corner," she wrote.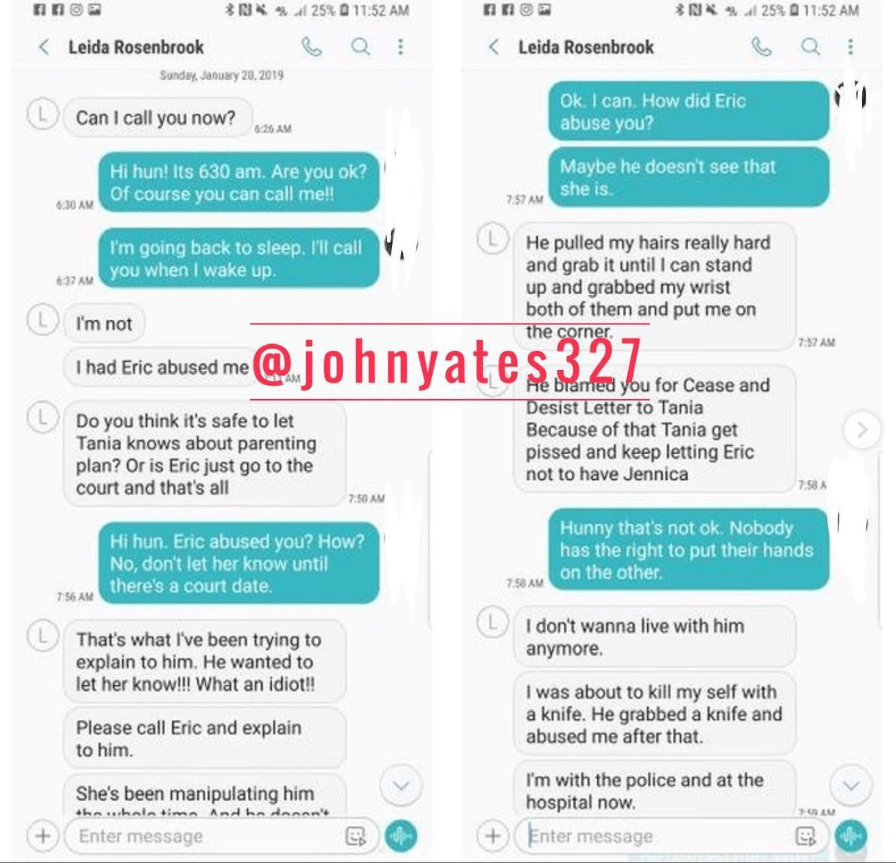 Leida went on to state her desire to live apart from her husband, "I don't wanna live with him anymore." She added, "[I] was about to kill myself with a knife. He grabbed a knife and abused me after that. I'm with the police and at the hospital now."
Leida says that she plans to stay the night at Hope House, whose mission is "to prevent abuse and provide support ​to victims of domestic and sexual violence."
Leida & Eric Quit '90 Day Fiance' Amid Murder Threats After She Demanded Eric End His Parental Rights!
However, Eric Rosenbrook explains the disturbing incident differently. Eric wrote that he had to "wrestle a knife from her" and then he "pulled her hair to get her to stand up" and "restrained her wrists as she was being uncontrollable."
In another conversation between Eric  and Leida, she denies releasing the text messages and claims that she was hacked. Eric questions her how he abused her and Leida responds: "I had my scalp scratched from you so… yeah you caused me harm physically so stop lying about it."
"How did I scratch your scalp?" Eric asked. "My finger nails didn't even get near your scalp. You nor the police never said anything about that."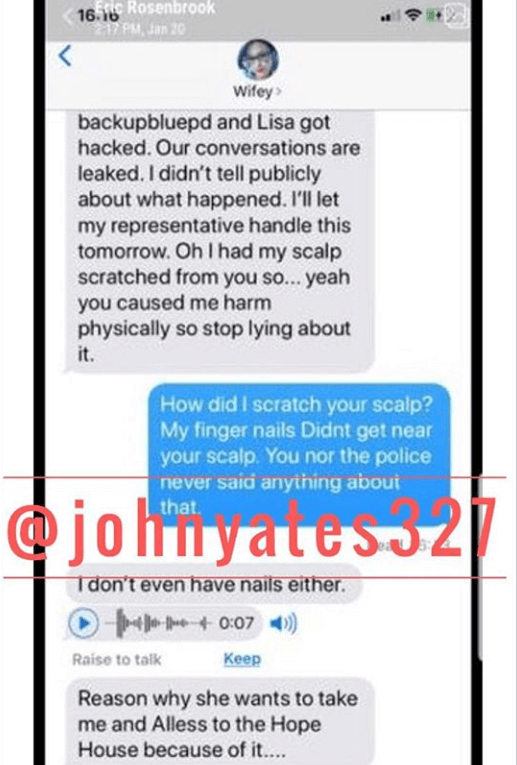 As fans know, the Indonesian native's marriage to Eric Rosenbrook has caused much strife between the military vet and his kids. Leida brazenly demanded Eric terminate his parental rights and make her his "top priority," or she would end the relationship — during an episode of TLC reality series.
On Monday, Leida Margaretha's Instagram account confirmed a "domestic incident" took place on Sunday, January 20 — and asked for privacy at this time.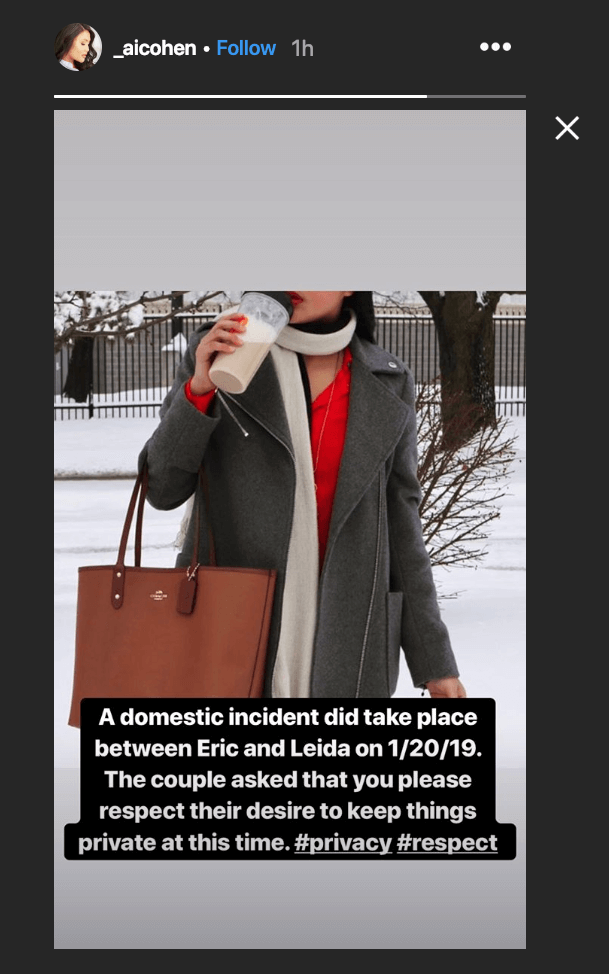 Do you believe Eric Rosenbrook abused Leida Margaretha? Share your thoughts on the released text messages and Leida's suicide attempt in the comments below!
"Like" us on Facebook  "Follow" us on Twitter and on Instagram 
Nancy Zhāng is an Entertainment Blogger for All About The Tea. Nancy covers hot topics, recaps and celeb news. She loves to multi-task as a writer and a private chef. She received a B.S. in Mass Communications from LSU. Nancy's married and the proud mom of 2 German Shepherds.