RECAP: 'Vanderpump Rules' Jax & Brittany Disrespect Lisa Vanderpump At SUR's Staff Meeting!
On Monday night's episode of Vanderpump Rules, the repercussions of Stassi Schroeder's birthday meltdown has taken a toll. Katie Maloney and Kristen Doute do a Dateline, ID Crime Channel breakdown of Stassi's actual breakdown. Beau, in his boxers, meets crying Stassi on bench outside the party house. He feels like she "dick punched him in the heart." She feels terrible. He just needed space from her acting crazy.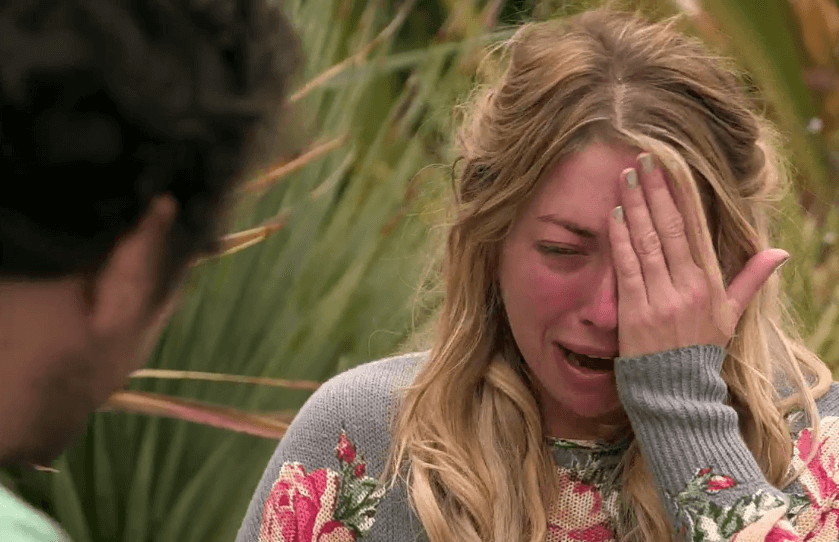 Stassi admits her concerns with her "issues" and fear of losing Beau, because of her past behavior. She's afraid of always screwing up. She's lucky to have him. Beau, like a grounded adult, understands that every fight can be a learning experience, not an excuse to run away. He's in love with her and isn't going anywhere.
Katie Maloney Plays Victim After Fans DRAG Her For Demanding James Kennedy Be Fired!
James Kennedy meets up with former Pump Manager, Arthur, now James' life coach. A year and a half has gone by since their last session. James was warned to stop drinking (as his life was spiraling). Arthur doesn't believe James has changed. He needs to "see it to believe it." He asks James to describe words he loves about himself — 1) Honest, 2) Caring, and 3) Caring. Arthur says "an honest, caring driven man wouldn't take a drink when he knows what's about to happen." Suddenly, wide-eyed James gets it and agrees to use these three words as his mantra to cope.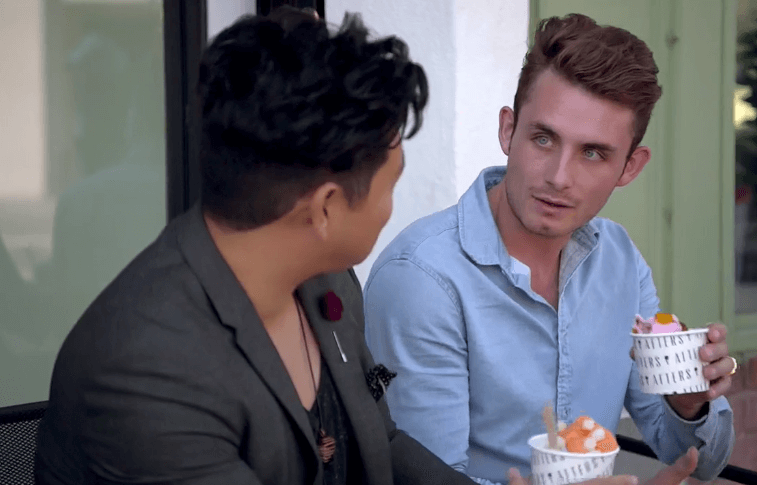 Meanwhile, everyone arrives at SUR for a big staff meeting. "When there's been a shakeup at the restaurant, I like to just bring everyone together and have a quick staff meeting, because it's important to let them know that I'm listening. And that James' behavior is unacceptable," Lisa Vanderpump says in a talking head segment.
James Kennedy Apologizes For Blasting His 'Vanderpump Rules' Costars In Twitter Rampage!
Peter thinks everyone is doing a great job and declares Jax Taylor is back. Of course, this boosts Jax's ego a few notches. Tom Sandoval asks Lisa if it's possible to fill shifts soon at Tom Tom. Lisa's impressed with Tom finally acting like a real business owner. She informs the team that James has been let go. She asks if anyone has anything to bring to her attention. Peter understands what went down at the Pride party, but Tuesdays are one of their highest earning nights because of James. The other manager of SUR agrees with Peter. James did a crappy thing, but he's great for business.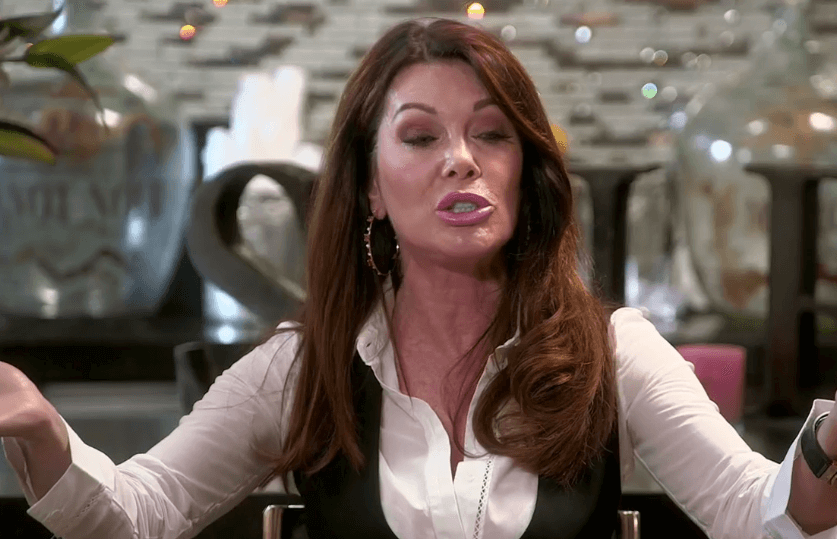 Jax thinks James is definitely replaceable and is in no way a draw like DJ Skrillex (Jax is not thinking like a future business owner). Both Brittany Cartwright and Katie Maloney are ticked off by the notion that James is good for business. Brittany voices her disappointment in their "business profiting" over people's attitude. Then Lisa gets annoyed with Brittany for doing exactly what Lisa asked the staff to do, voice their issues. Scheana Marie suggests that the people who don't want to work with James, just don't come in on Tuesday's and Thursday's. The staff is making triple the tips those nights and she doesn't want to lose out on that! Brittany thought Scheana dumped James as a friend. Scheana flip flops explains that she's just trying to see both sides of the issue.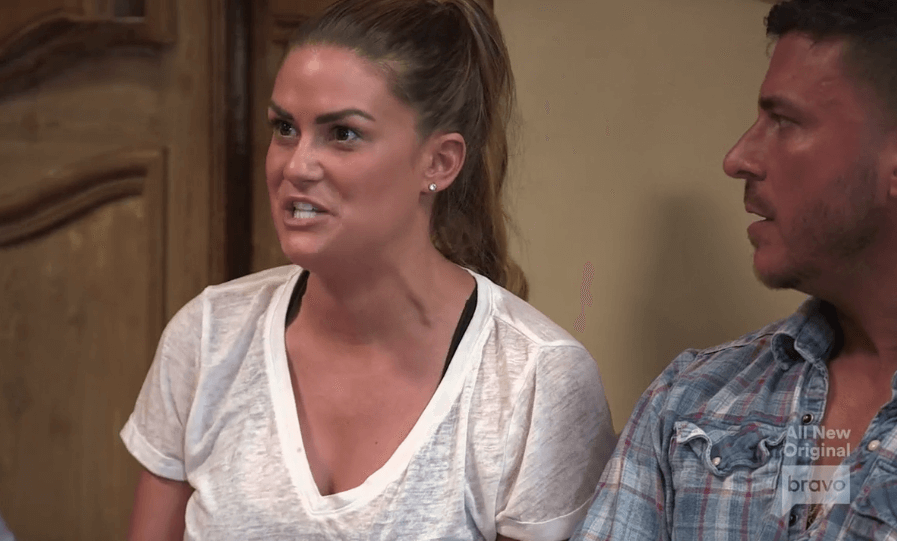 Jax begins to act like a rude #JaxAss towards Lisa. Billie Lee brings up if Kristen Doute hadn't been there to trigger James, they wouldn't have this problem. Lala Kent claps back at Billie that she's blaming James' issues on Kristen now? Billie says "I'm sorry, but that's not true and that LaLa isn't better than her!" LaLa claims that James has no one to hold him accountable for his bad behavior. Lisa declares she's 1000% doesn't support people bashing each other, fat shaming or the way he talked to Katie. They should all be above that.
Stassi is now a member of the Ghostwriter's Book Club Bravo Authors Club. Stassi Skype's with her new book editor to discuss, "Next Level Bitch," not to be mistaken with RHOMelbourne's Pettifleur Berenger's book "Switch The Bitch" or Omarosa's "The Bitch Switch." Stassi says, "It's like a manifesto for embracing your inner basic bitch." The deadline is September 1st — that's three months away. Stassi looks as scared and uninspired as Carole Radziwill when given a book or magazine article deadline.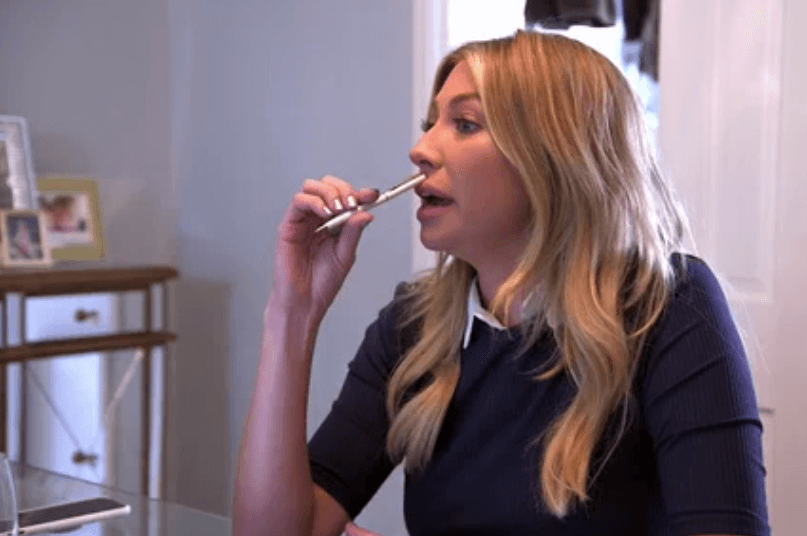 Ken Todd, Lisa Vanderpump and Giggy meet up with the Tom's to sample their craft cocktails. Despite Tom Tom not being finished, they've booked the Daily Mail's annual party and cannot cancel. Pandora has taken over Tom Sandoval's job in creating the drinks menu, so the Tom's have to prove that three of their many craft cocktails are worthy of being served at the party. Hopefully, they will be added to the final menu. What happened to Lisa wanting them to be partners who listen and learn from her? She doesn't event want them at the restaurant, when interior designer, Nick Delain, arrives to put the final vision together. Also, James was requested to DJ. There is nothing the Tom's can do about it. Katie will have to suck it up or not attend the party.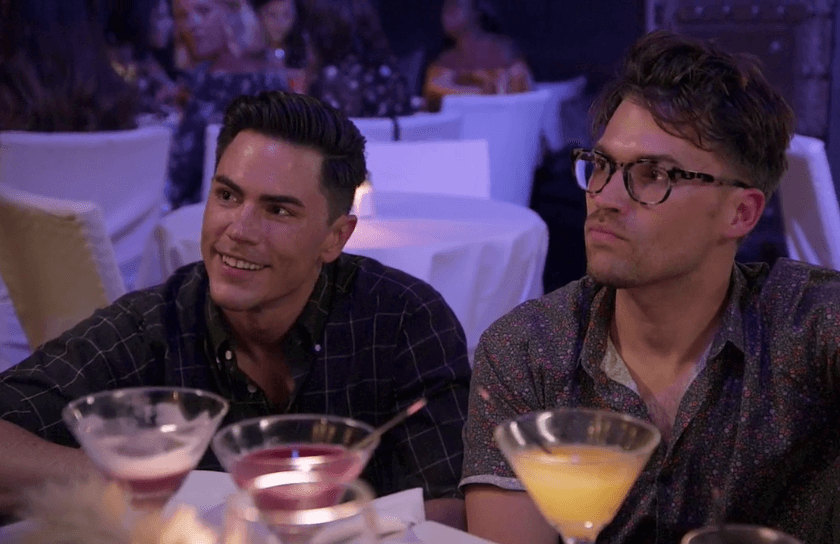 Brittany, Katie, and Stassi go to Rage Ground to break and smash crap in order to get the things that sh*tty men and people have done to them. They find it very therapeutic. Then they watch Scheana's Instagram live stream date with Robby, the second runner-up on "The Bachelorette with JoJo." Robby happens to be college besties with Adam. She is dating two douchey guys who won't sleep with her. Scheana thinks Robby is perfect for her and is ready to for him to become her next stalking victim boyfriend. They make out on the roof top of a hotel that you have to take a glass slide to get onto. Unlike Adam, Robby starts to make out with her, as the sun sets, mirroring a scene from "The Bachelorette."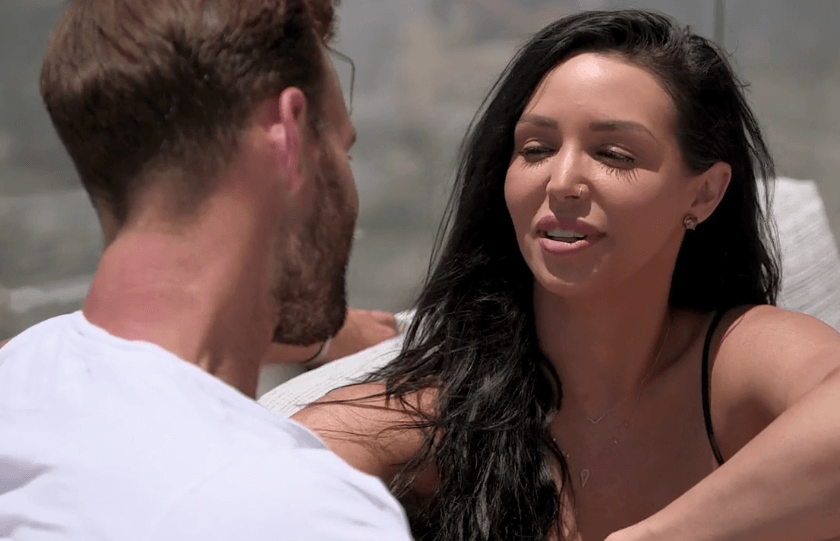 At the relaunch for Kristen's T-shirt line, James Mae. Stassi's mom, Dayna, corners Beau and hits on him again. Dayna fears that Beau will leave Stassi. He is the perfect man for Stassi and doesn't want her daughter to ruin future grandchildren with him. Both Stassi and Beau are mortified. Stassi isn't allowed to be her "real self" around Beau. Dayna pulls a "Kelly Bensimon" on her own daughter: "You are up here and Stassi is down there!" Stassi feels her mom is a hypocrite because in her entire 30 years, she has never seen her mom in a healthy relationship. Dayna reveals Stassi hasn't even frozen her eggs! It's important for Beau to know his future. His future is Dayna 2.0! Beau escapes by pretending that Schwartz is calling him and dips out. He lets mother and daughter fight it out.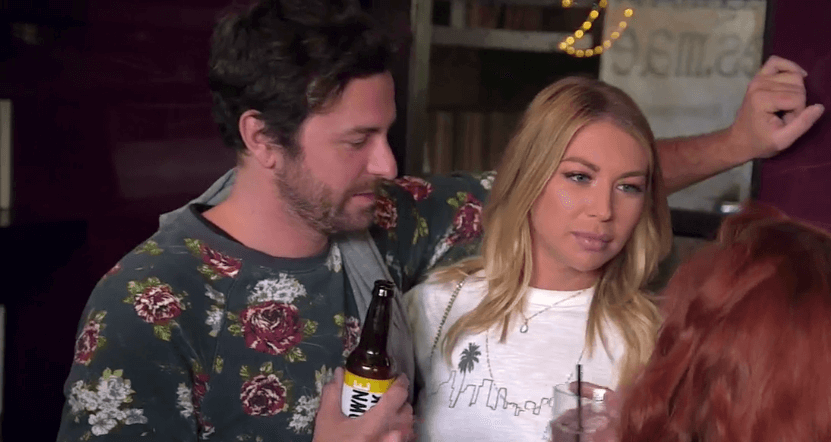 Lala is using "Daddy's Rolls Royce" to drive to meet up with James for a heart-to-heart. He's glad she's unblocked him and blames his hurtful words and actions on the alcohol, not the pasta. He wants to prove himself as her friend again, but admits he needs to work on his issues first. She's willing to be supportive. He offers her a singing part on his next track "Future."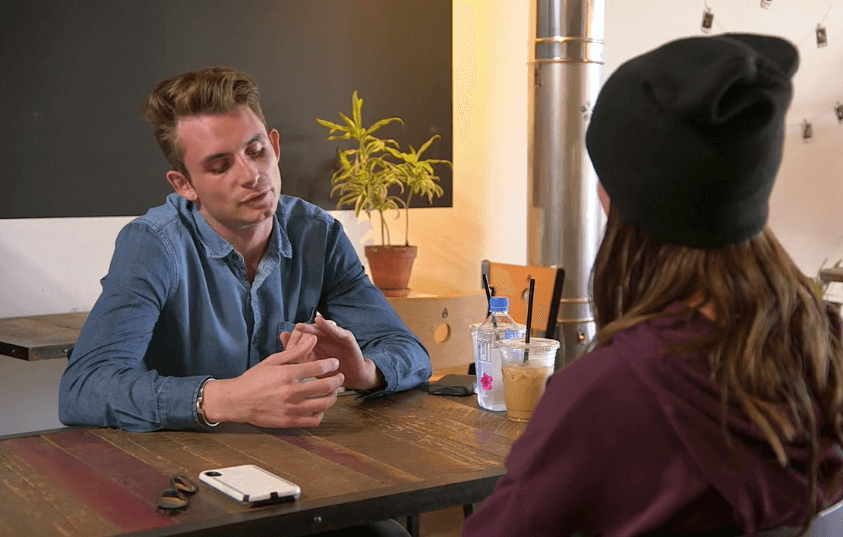 Later that evening, The Witches of WeHo, with their mothers, Shakespeare's Three Witches of Macbeth, go out to dinner. They're celebrating Kristen making a whopping $9,018 at the relaunch. Dayna fails Stassi again, by declaring Kristen is Dayna's idol. She wishes Stassi would be like "the strongest woman she knows," Dirty Doute Kristen (who cheated with Jax and betrayed Stassi).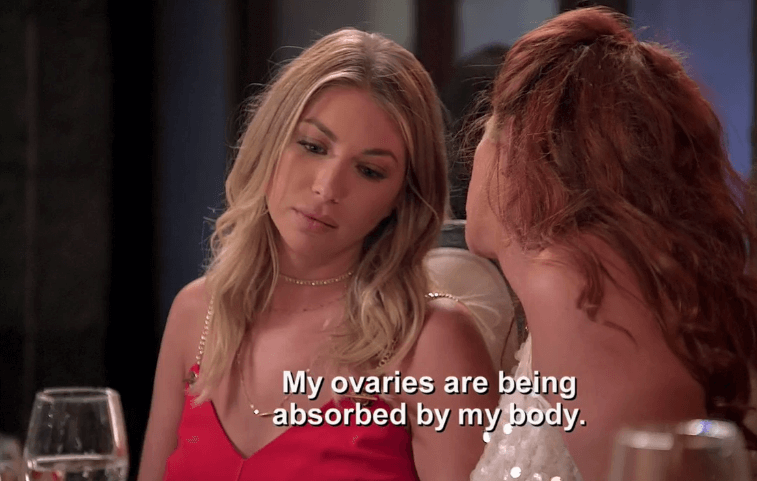 Kristen passive aggressively brings up Beau and scolds Stassi for disrespecting her mother. This causes fighting. Dayna has a "Stassi meltdown" at the table. Teri and Faye, Katie and Kristen's mom's go after crying, menopausal Dayna. They all hug each other tight, in "moms' of bullies" solidarity. Similarly, Kristen and Katie wipe away Stassi's tears. Isn't ironic, don't ya think?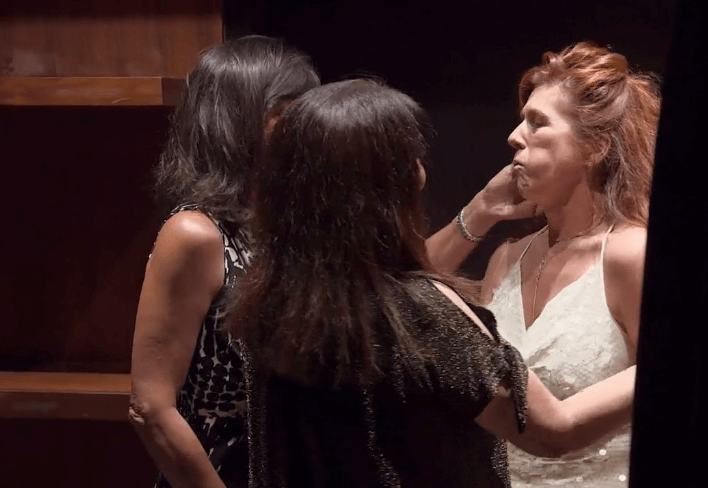 Next week on Vanderpump Rules — Katie convinces Lisa to let her host a "Girls' Night In" party on James's former night, but Billie Lee lashes out at Katie for not including her in the planning. Brittany throws an unexpected tantrum, causing her friends to speculate she's stressed over her engagement to Jax.
"Like" us on Facebook  "Follow" us on Twitter and on Instagram