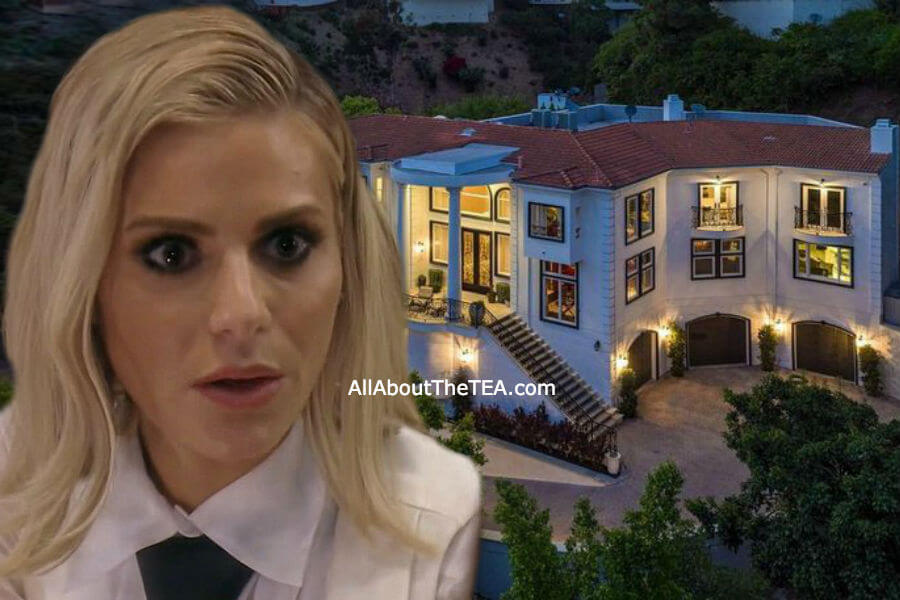 Dorit Kemsley revealed on January 2, that her Beverly Hills mansion was robbed of high-end luxury items. 
The robbery suspect has been identified as, Benjamin Eitan Ackerman, 32 — and he's targeted a string of celebs from Usher, Jason Derulo to Adam Lambert.
VIDEO: Kyle Richards & Dorit Kemsley Betray Lisa Vanderpump In Explosive 'Real Housewives of Beverly Hills' Season 9 Trailer 
"Crazy and true. So glad this guy is finally off the streets. I can sleep better now," The Real Housewives of Beverly Hills star shared on Twitter. 
Dorit and husband, PK, have their Beverly Hills home currently on the market, priced at $10.95 million. The Mediterranean-inspired mansion has been featured on The Real Housewives of Beverly Hills — and has 6 bedrooms and 7 bathrooms.
According to the police, the perpetrator would surveillance homes during open houses and then return later to burglarize the residences. He stole upwards of more than 2,000 items including fine art, diamond jewelry, watches, handbags and more. The items were found at his home and storage unit after a search warrant was issued.
RELATED: Dorit Kemsley's Former Business Partner Ryan Horne Exposes Her LIES
"With the assistance of LAPD's commercial crimes unit, Hollywood detectives were able to identify 13 separate burglary victims based on evidence recovered from the locker or storage unit and Ackerman's residence. We believe there may be additional victims based on the large volume of stolen property that was recovered and are asking the public's help in identifying additional victims, and most importantly returning their property to them. A website has been created that will allow the community to check and see if any of the stolen property we have recovered belongs to them." LAPD Captain Cory Palka noted.
Benjamin Eitan Ackerman was arrested and has since released on bail. The Los Angeles County District Attorney has not filed charges yet.
Share your thoughts on Dorit Kemsley's  home robbery in the comments below!
"Like" us on Facebook  "Follow" us on Twitter and on Instagram