RECAP '90 Day Fiance' — Colt and Larissa Fight & He Calls Cops Before Their Wedding!
90 Day Fiance Recap!
Wedding bells were ringing on the finale episode of 90 Day Fiance — but will all six couples score their happily ever afters?
Ashley Martson and Conroy "Jay" Smith
The episode begins with Jay sheepishly making an entrance, after being busted for whoring around online, only hours after his wedding. Jay swears that his app hussies mean nothing, and blames lonely boredom for his online flirtations. He promises to tow the marriage line, but does admit that getting caught was a game changer. Jay vows that his mission will be proving his love to his American bride — and adds that cops will be needed to drag him away. He asks the audience to ponder his case — because swapped messages with random women do not spell cheater.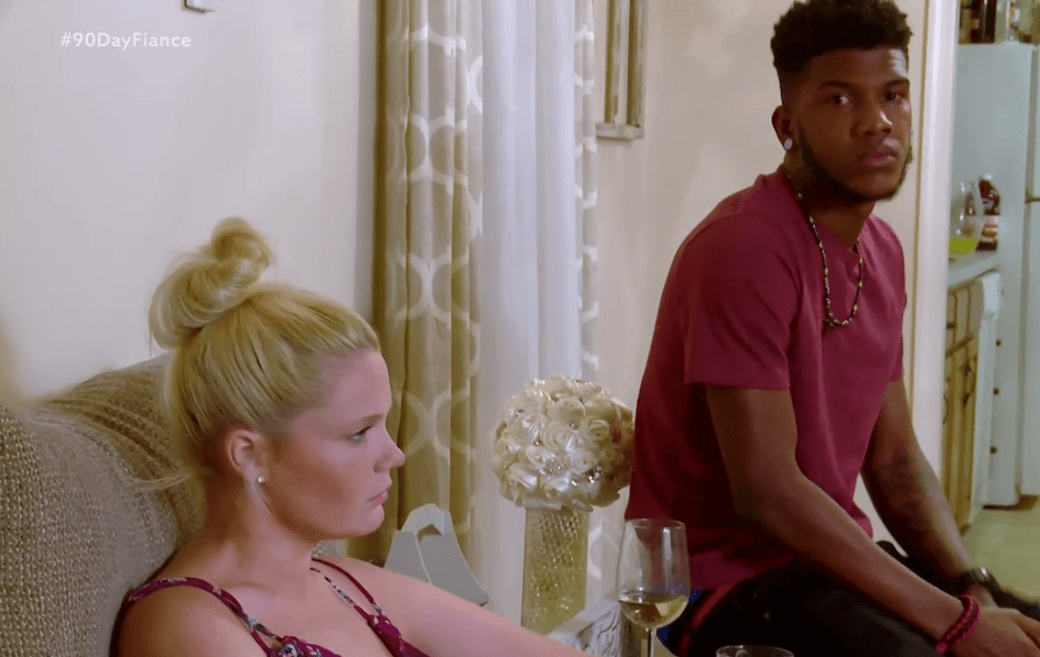 Ashley later meets up with one of her pals to discuss how she caught Jay in the app, and dishes that her hubby is strangely attracted to chunky teenagers. Ashley adds that there is no way to kick Jay out, because she's legally responsible for the fallout. A lawyer advised her to annul the marriage and send him packing, but Ashley is strangely not jumping for joy. Ashley later prods Jay for answers, so he informs her that he's starved for attention. Ashley points out that their trust is shattered, while noting that she's hopelessly attracted to unfaithful men. Ashley has a type — and regrets her most costly loser yet.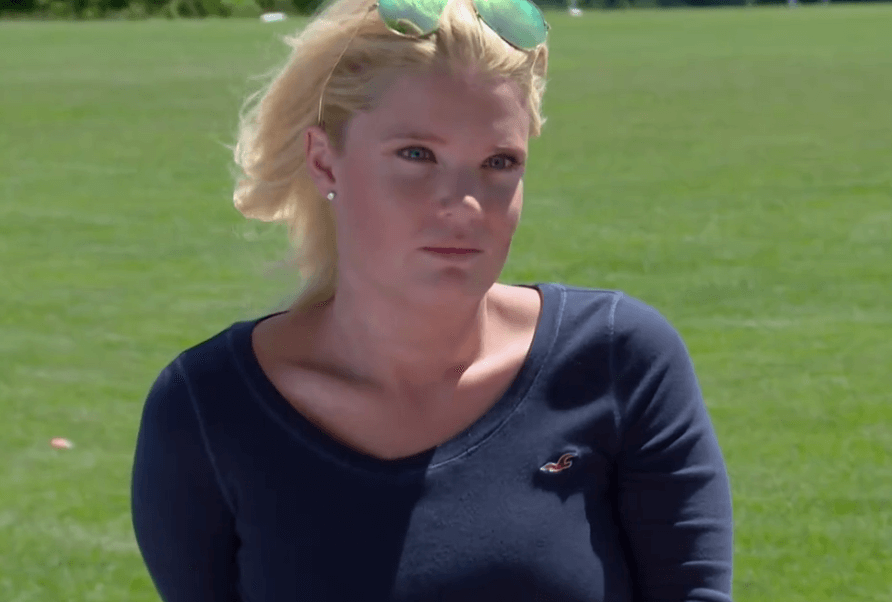 Kalani Faagata and Asuelu Pulaa
It's Kalani and Asuelu's wedding day, and Asuelu cannot wait to seal the deal. Lini's melodramatic breakdown over Kalani's pregnancy is an ongoing  mood-killer, and Asuelu knows that he's in trouble with his future sis. Kalani's mom arrives to whisk the bride away, and the vibe is chilly as the ladies greet Lini at a nearby hotel. The women agree to keep the oven bun quiet, at least until the bride and groom tie the knot. Lini is still upset, and appears intent on killing the romance on her sister's big day. Kalani's brother, Nick, picks up Asuelu, who hopes he can keep his mouth shut about the new baby on board. Asuelu is thrilled with the wedding boat, and Kalani looks pretty as she boards the vessel. The guests arrive, and Kalani's dad walks his daughter to her groom. Kalani and Asuelu swap vows and enjoy celebrating with the family. Lini vows that she'll pick up the pieces when the marriage crashes.
Eric Rosenbrook and Leida Margaretha
Eric and Leida will say I DO today — and their story opens with the bride running to a makeup chair. Leida comments that she's most excited about her dress, but nailing down an American mark is a close second. The couple drives to their venue, and Eric is bothered that his daughters might prove to be no-shows. Eric's bestie helper labels the impending marriage "interesting," just before the groom discovers that he has no wedding pants. Leida spins into a mini-hissy, panicked about the possibility of committing to a guy wearing only boxer shorts. They rush to a store, and Leida is mortified about being late to her own wedding. The duo finally gets dressed, and Eric's dad pops in to remind him that his kids do not support this train wreck. The ceremony takes place in a dumpy hotel rental space, and Eric is thrilled to discover that someone dragged his youngest daughter along. Leida is semi-spooked about her decision to wed, but cheers up when she sees that at least Eric cleans up ok. Eric tells himself that love trumps relationships with his kids any day, and Leida tells herself that a shot at a life in America trumps just about anything.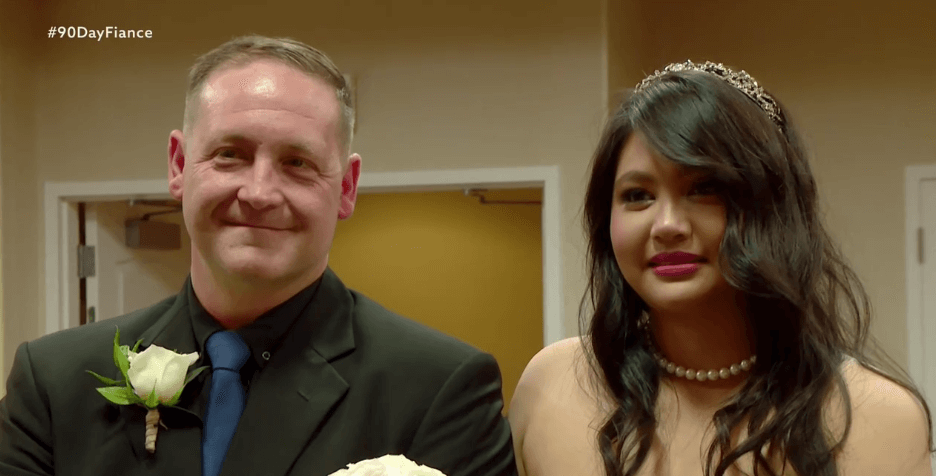 Colt Johnson and Larissa Dos Santos Lima
Colt and Larissa's wedding is only hours away, and an intimate ceremony is planned. Larissa and Mama Deb are on speaking terms again, but Deb is clearly not thrilled about her incoming daughter-in-law. The mother and son chat about their Brazilian firecracker, after deciding that Deb will walk her precious boy down the aisle. Colt invited outspoken cousin John behind Larissa's back, spicing up the narrative.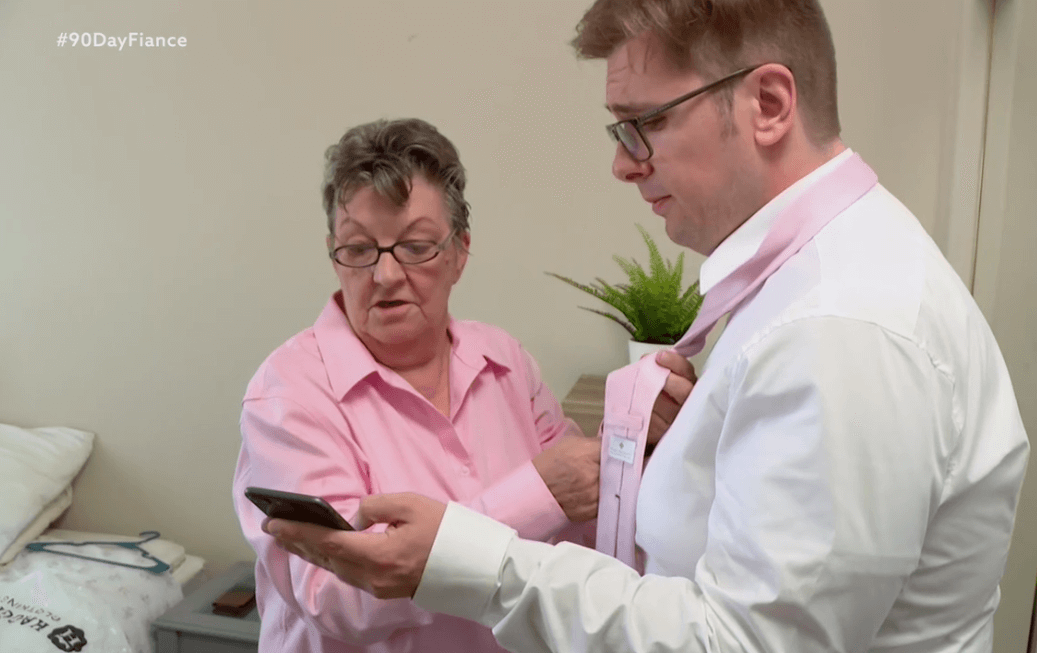 We catch up with Larissa getting glammed up, while giving a K-1 visa tutorial to the beauty pros. She had to settle for a cheap dress from Goodwill, but scores a limo ride to the ceremony. John and wife, Lea, agree to attend the event, even though John can't stand the bride. Colt is nervous that Larissa might lose it when she learns that his ornery cousins are part of the tiny group of witnesses. The ceremony is short and sweet, and the couple is happy. Lea carefully  congratulates the happy duo, while John continues to deliver snarky jabs to the camera.
VIDEO: Larissa Dos Santos Lima Blasts Colt Johnson For Cheating & Sending D*ck Pics to Numerous Women!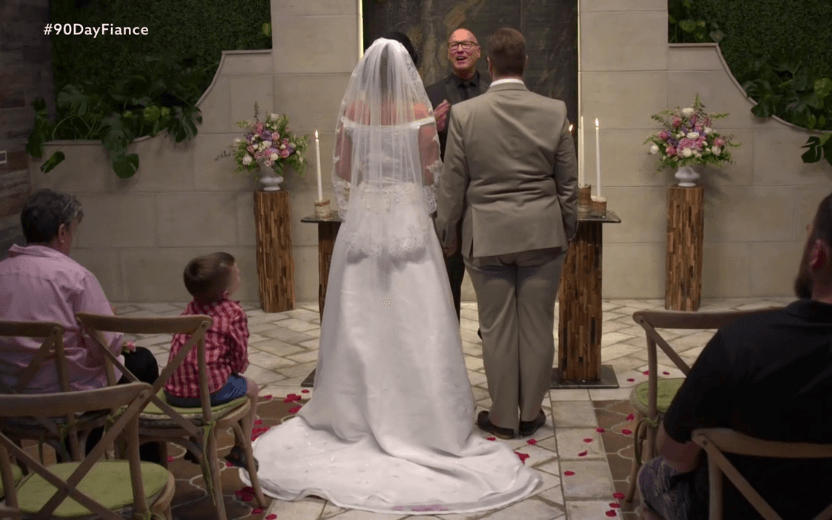 Larissa later drops a bomb in a confessional spot — revealing  that she made a mistake bad enough to send her packing back to Brazil. Colt later dishes the dirt behind Larissa's reported pre-wedding domestic violence arrest, adding that the legal whoopsie might kill his fiery wifey's shot at a green card.
'90 Day Fiance' Star Larissa Dos Santos Lima Arrested & Charged with Domestic Battery
Steven Frend and Olga Koshimbetova
Steven is getting out of Russia, leaving Olga and baby Richie in peace. He plans to work and save money, in hopeful preparation for Olga's eventual K-1 visa entry. The couple exchanges tearful goodbyes, and Steven is especially sad to separate from his son. Olga is worried that she might be stuck in Russia as a single mom, and is nervous about going it alone.  Steven is proud of his unperceivable maturity surge.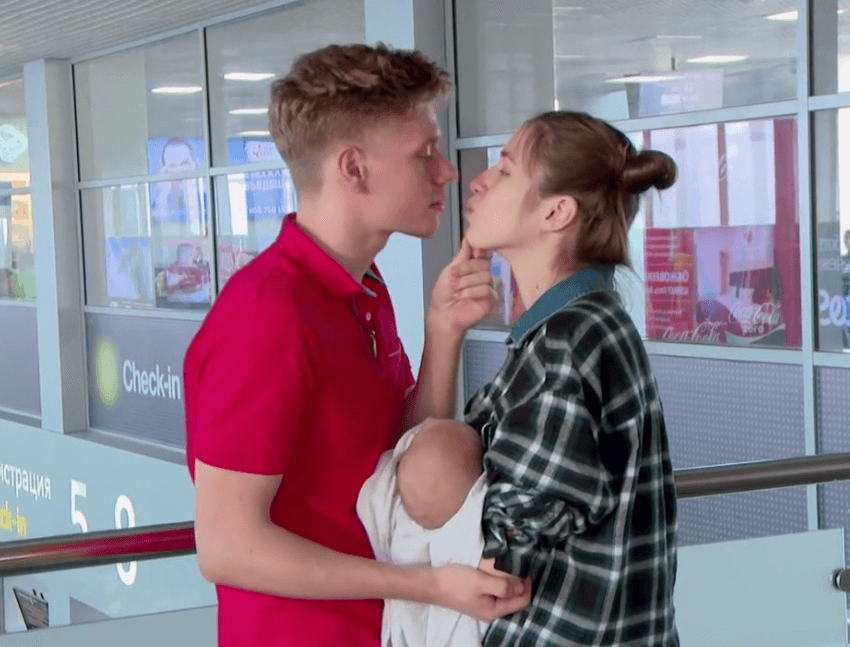 Jonathan Rivera and Fernanda Flores
Jonathan and Fernanda are ready to tie the knot, but the bride is sad that her family cannot be present for her big day. TLC rewinds their snoozy teen love story, while Jonathan rambles about his pre-wedding jitters. Jonathan's family is there, except his mother, who is either sick or dodging a personal nightmare. Fernanda looks lovely, and the simple ceremony is sweet. Somewhere, Jonathan's mom just got sicker.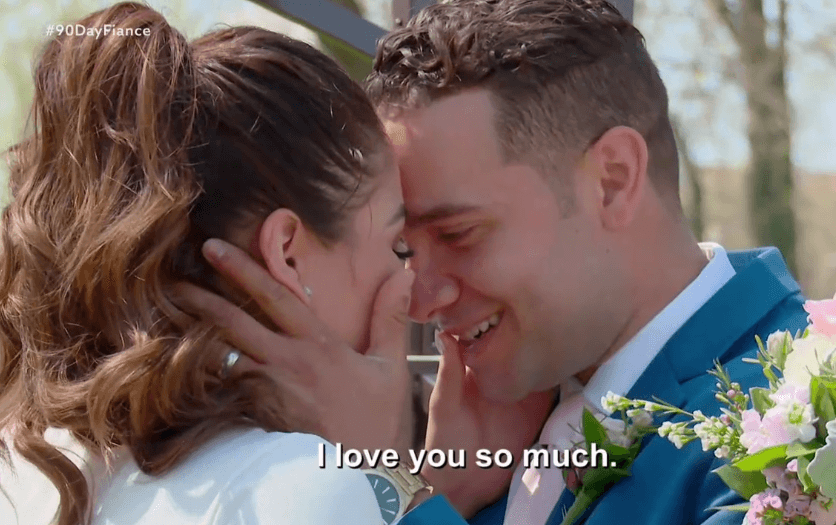 The 90 Day Fiance Tell-All episode explodes next week — don't miss the fun!
"Like" us on Facebook  "Follow" us on Twitter and on Instagram 
Becca is a Senior Editor for All About The Tea. She's a coastal girl who loves the outdoors, and writing about the sneaky and silly side of reality TV. Her bio is short, but her snark is endless. She loves writing for the sharpest posters in the world.