Don't Be Tardy
Kim Zolciak Exposes Her 5-Year-Old Daughter's Bare Butt To Sex Predators!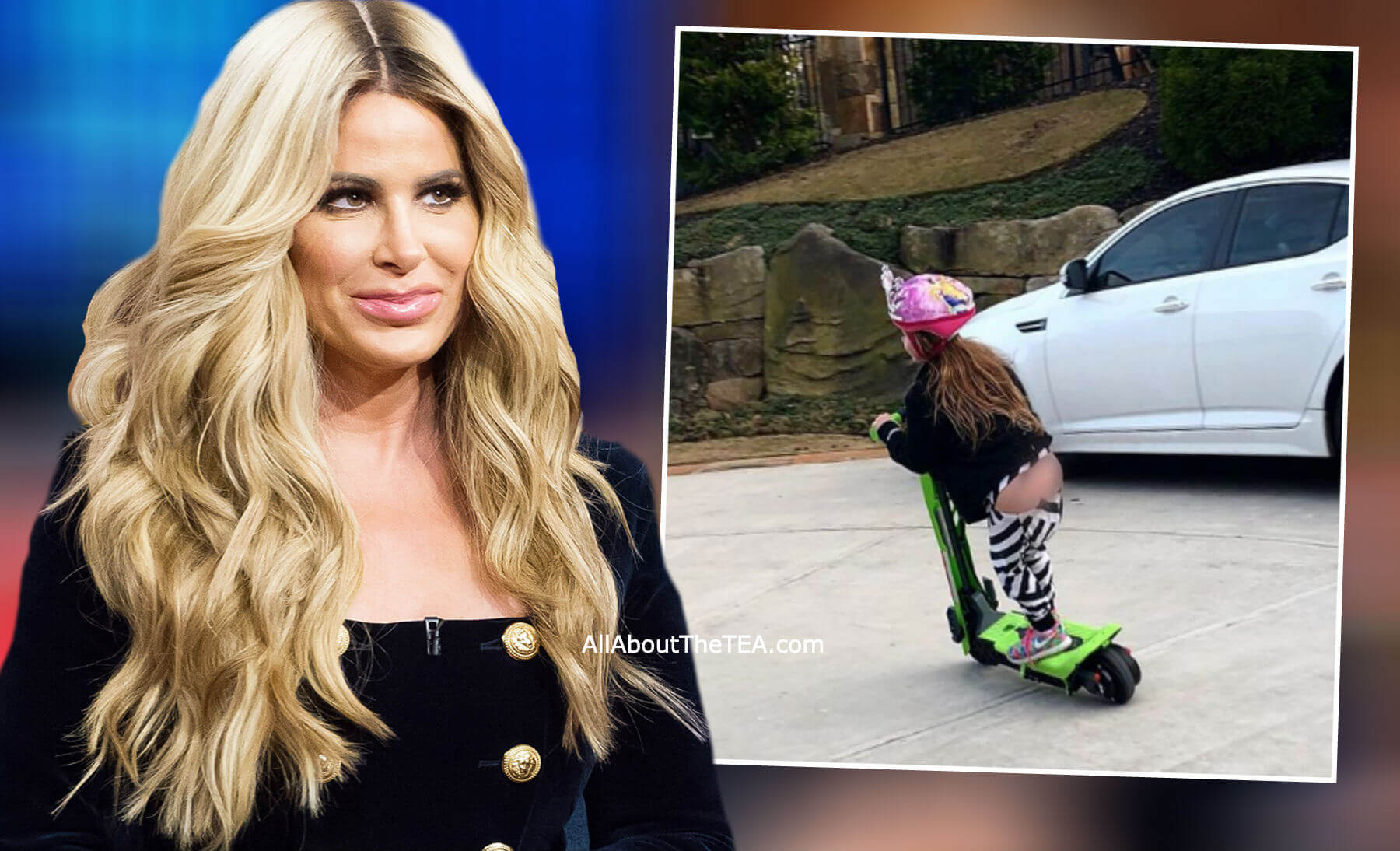 Kim Zolciak is getting heat over her parenting choices once again!
The 40-year-old mom of six is being put on blast for sharing a photo of her youngest daughter, Kaia Rose.
In the pic below, the 5-year-old can be seen "living her best life" while riding her scooter, but the girl's bare butt is hanging out of her striped pants — and people are questioning why the Don't Be Tardy star would put it on social media.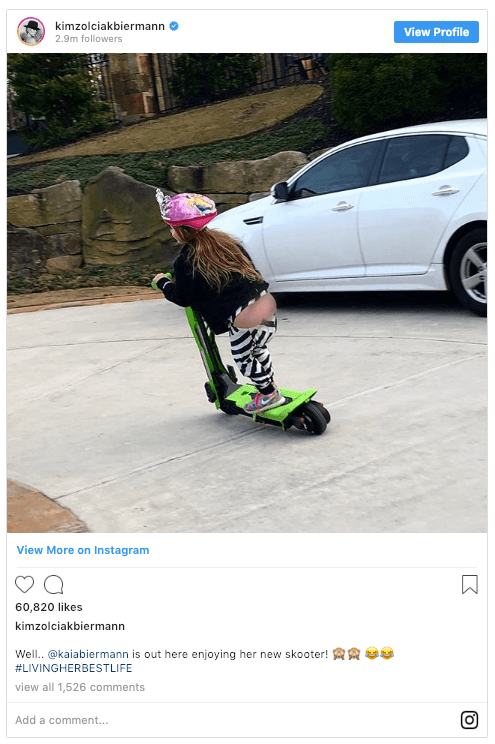 Outraged onlookers charge that Kim Zolciak isn't just embarrassing her daughter, but potentially exposing her to online sex predators.
"This little baby child has no say in her public image and it makes me sad," read one comment.
"Love you and love your children but this pic doesn't make sense to me," added a follower.
"This is NOT appropriate!!!!!" a commenter posted. "Shame on you Kim!"
"This makes me uncomfortable," wrote another. "Kim delete this."
Kim Zolciak has come under fire in recent years for her questionable parenting choices.
Earlier this month, the reality mom posted a Snapchat video of her 16-year-old daughter, Ariana Biermann, bent over exposing her rear-end, with the teen's tongue hanging out her mouth. In the sexually suggestive video, the adolescent asks the camera, "Do you like this ?!" 
Then in September for allegedly Photoshopping her 4-year-old daughter's butt and nose.
Back in November 2017, the Don't Be Tardy star's then 20-year-old daughter, Brielle, exposed her breast to millions in a now-deleted Snapchat video — at the request of her mother.
Is Kim Zolciak exposing her 5-year-old to sex predators? Sound off in the comments!
"Like" us on Facebook  "Follow" us on Twitter and on Instagram