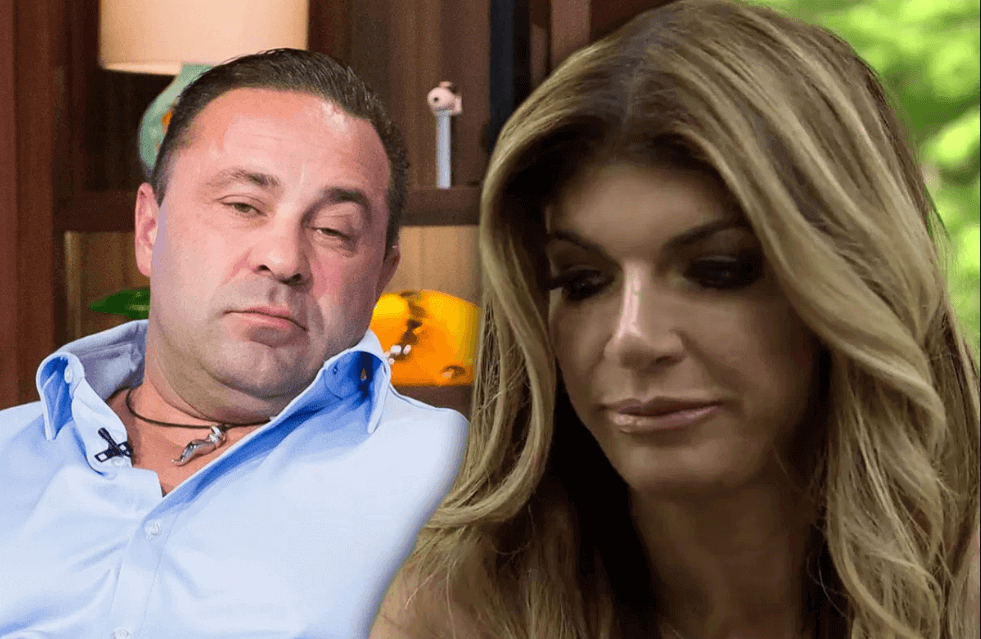 According to a new report, Teresa Giudice visited her imprisoned husband, Joe Giudice, on Christmas Eve after not seeing him in over a year.
The Daily Mail claims that The Real Housewives of New Jersey star and her four daughters — Gia, 17, Gabriella, 14, Milania, 12, and Audriana, 9 — traveled to Allentown, Pennsylvania from New Jersey to visit their incarcerated love one on Monday. 
However, Teresa nor her daughters, posted photos from their visit, which raises doubts about the validity of the visit.
As fans know, the reality starlet is notorious for documenting her every move on social media — and while cameras and phones are not allowed in the federal prison — the family could have taken photos or video outside the facility or during their journey.
Despite not posting memories from their supposed prison visit, the Real Housewives of New Jersey star, posted photos from a Christmas Eve gathering at her brother, Joe Gorga's house.
Joe, 46, began serving a 41-month prison sentence for mail, wire and bankruptcy fraud in March 2016. Joe will be deported to his native Italy upon his release in March 2019. 
The Real Housewives of New Jersey dad was ordered deported by Judge John Ellingtonduring a Wednesday, October 10, hearing in Pennsylvania's York Immigration Court.
The jailed father and his fellow inmates were served Cornish game hen or broccoli quiche for Christmas dinner, as well as cornbread dressing, corn, sweet potatoes, gravy, cranberry sauce, salad, dinner rolls and pie.
On Christmas day, Teresa and her daughters flew to Jamaica — and are spending the remainder of their holiday in the Caribbean. They are staying at the Moon Palace resort.
Check out more photos of the family's island getaway below.
Do you believe Teresa Giudice  and her daughters visited Joe Giudice in prison on Christmas Eve? Sound off below!
"Like" us on Facebook  "Follow" us on Twitter and on Instagram