RECAP: Mariah Confirms Quad Slept With Her Sister's Husband & Quad Accuses Mariah of Drug Use On 'Married To Medicine' Reunion!
Welcome to Part One of the Married to Medicine reunion show! OMG, y'all, things go off the rails for some of the ladies, but hey, at least they're dressed to kill — each other. Seated to Host Andy Cohen's left is Toya Bush-Harris in a black flowery sheer, Mariah Huq, in burgundy velvet, and Simone Whitmore copying Toya's look.
On Andy's right, Jackie Walters is wearing golden velvet, Heavenly Kimes borrowed one of her daughter's flowery dresses, Quad Webb-Lunceford is wearing royal velvet with matching eyeliner, and Contessa Metcalfe is wearing her new girls popping out of a red floral dress.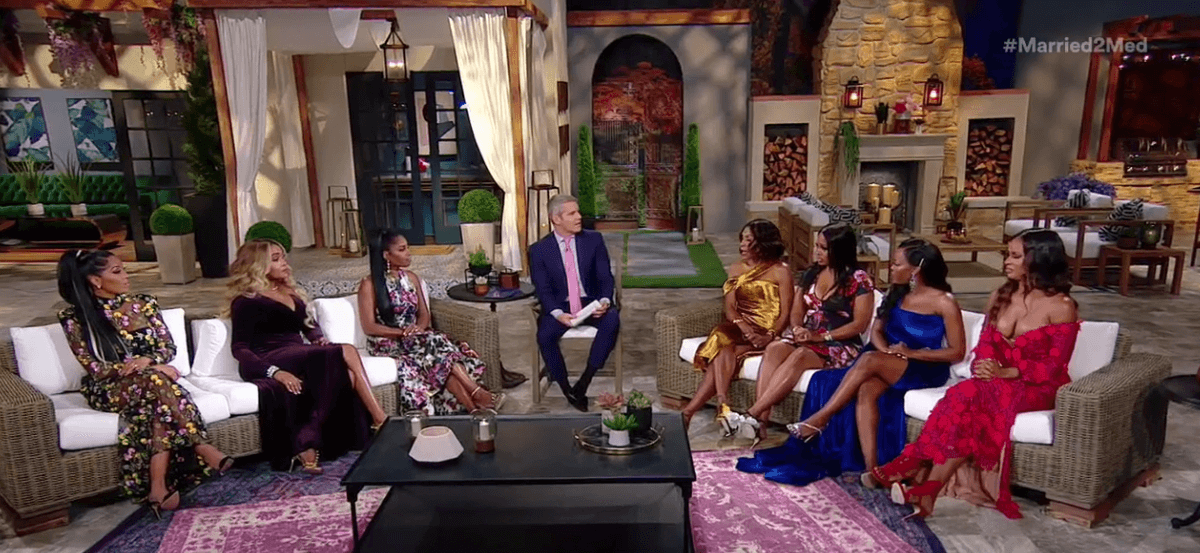 Andy's first question asks Heavenly who her hall pass would be. Of course, she only has eyes for Daddy, but lookout Barak Obama if anything should happen to Michelle. Quad is asked which one of the ladies she would cohost Sister Circle with. Quad says only the women seated on her sofa.
Flashbacks are shown of Simone and her roller-coaster life with Cecil. They are doing well now and Simone says she owes it all to this show. Andy announces this is the first time ever that a reality TV show has saved a marriage instead of breaking a marriage. Hallelujah!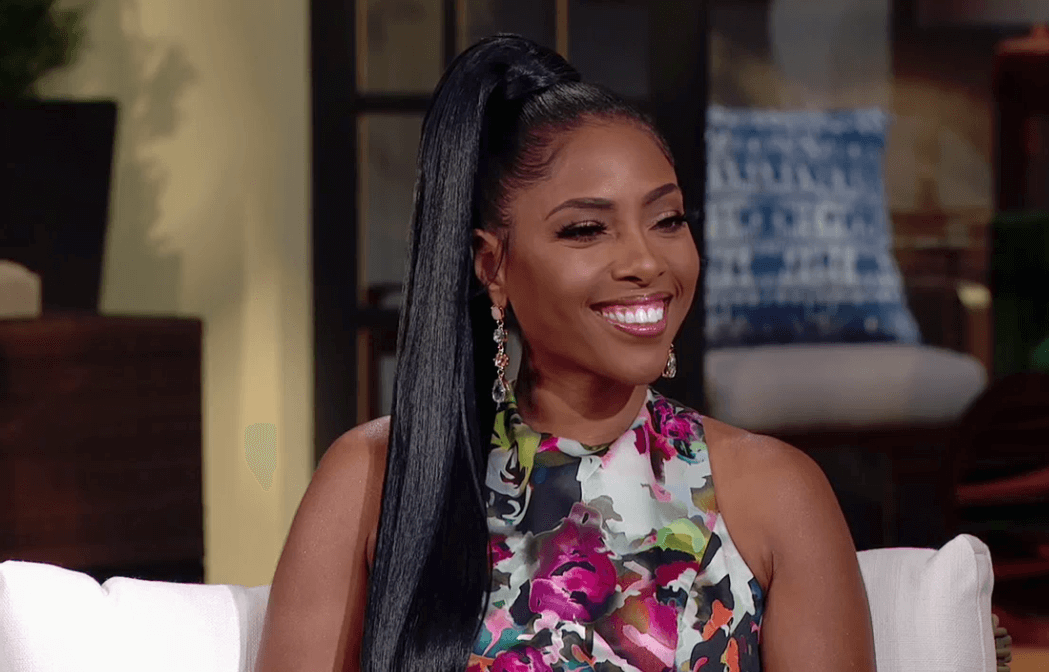 Onto flashbacks of Contessa and her double-mastectomy. Andy tells her that Bravo received tons of positive feedback for Contessa sharing her story. As for her father, he has started treatment for his prostate cancer. Things are moving along all nice and normal until out of the blue, Simone calls Contessa a liar and a fraud.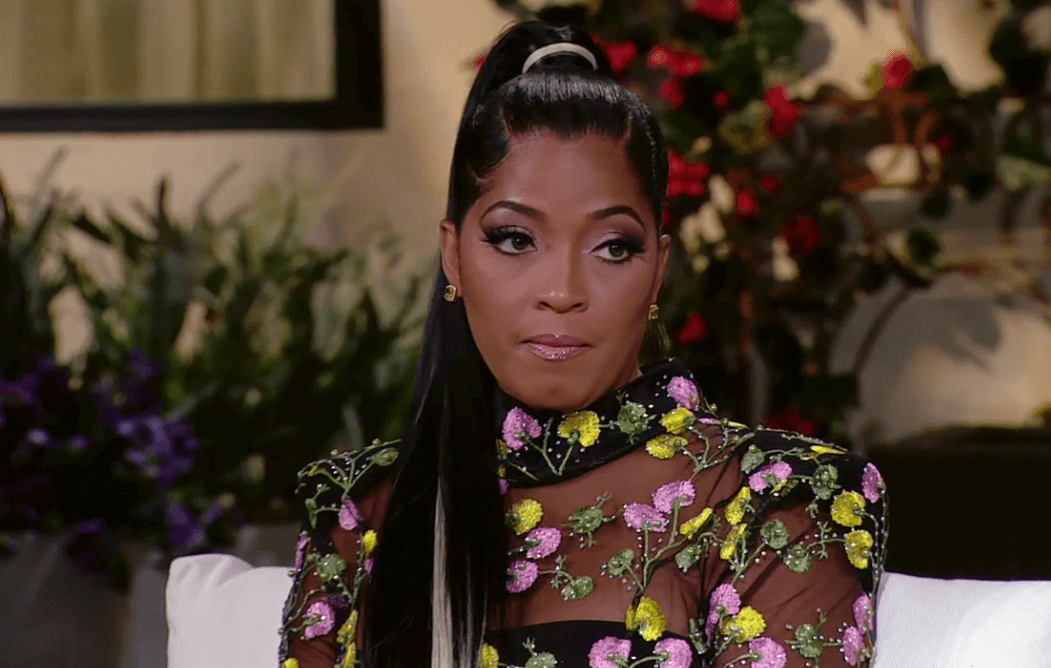 According to Simone, Contessa was using her recovery as an excuse to avoid Toya Bush-Harris' party. Contessa explains that she'd just had her drains removed three days prior and if she wants to stay home, a girl can stay home. Andy asks Dr. Jackie what she thinks. Jackie is ambivalent. Contessa says a real friend wouldn't make their party about them.  Simone is like, Oooh, girl, don't talk about real friends. Andy points out that when Simone made the comment 'welcome back to the group' she seemed "loose" and "drunk." Simone says she doesn't drink around these bitches because she can't trust them. So, what about all the rum punch? What about, Don't tink for me, mon. Simone starts yelling at Andy because that's what she does. She yells. Real loud. Andy asks Simone if she's aware she goes from 0 to 60. Simone yells, Yes!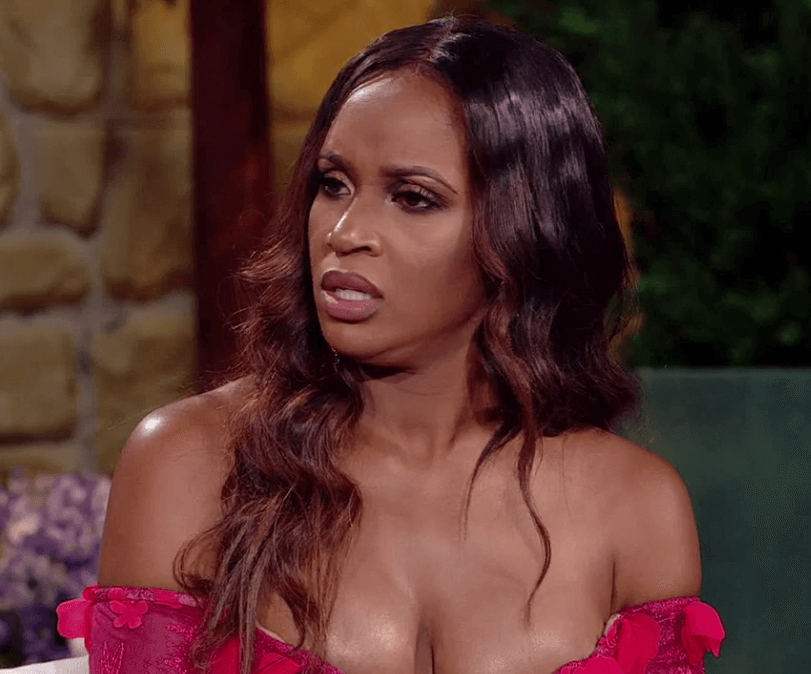 Next up, Contessa accuses Simone of being fake. Simone laughs and says Contessa is the fake one who talks behind peoples backs then comes in like, Hey girl, what's up? Contessa tells Toya she's only "background noise." I mean, aren't they all at times? Anyway, Contessa says she's all about keeping it moving and has no regrets from staying away from the group. No one believes her.
Onto the infamous M2M kids. Andy asks the ladies what's the difference between having kids on the show who were 8 and are now 16. Simone says her son's mouth is like Heavenly – no filter. Heavenly's 17 year-old son refuses to film with them. They discuss Contessa's daughter Layla choking on TV. A viewer called it a "bad ass military-mom doctor-move." Toya still has not had the birds and bees talk with her sons after accidentally admitting she and Eugene did the deed before marriage in front of them. So what is the appropriate age to have the talk? Dr. Jackie says her youngest patient was 10 years-old and the father was 13. So have that talk now, Toya! Simone constantly tells her son to make smart decisions instead of decisions to get his peter-weter sucked. Andy's horrified expression is priceless.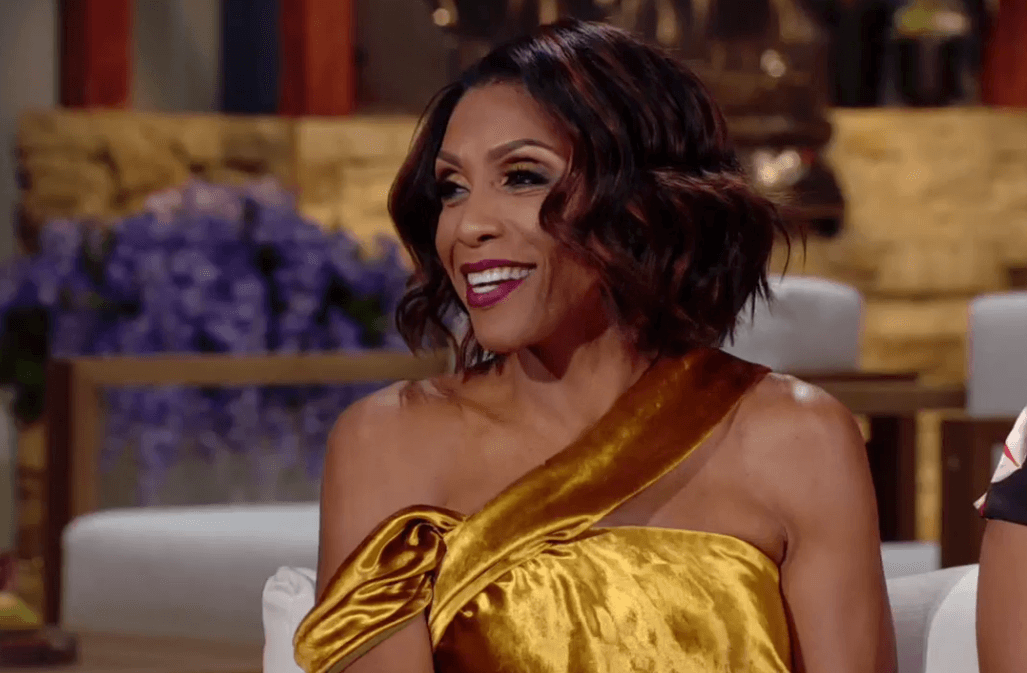 Onto the discussion that doctors make the worst patients. They all agree it's true. Andy says the viewers liked how open the ladies have been in regards to their therapy. They are helping to erase the stigma related with mental health.
Flashbacks are shown of Heavenly's therapy, specifically confronting her childhood demons. It really explains why she is the way she is. Andy asks about Heavenly's sister and we learn they have still not talked. Heavenly realizes at some point she will need to deal with her. (File under: Future Storyline.)
Andy asks Mariah what her reaction was when Heavenly called her a liar. Mariah says she's sick of the character assassination. Andy nearly falls from his chair when he realizes that Damon is being accused of hitting on Mariah's mom, Miss Lucy. Heavenly says that if Damon wants Miss Lucy, then she gives up. Mariah says she feels sorry for the way Heavenly grew up, suppressing her feelings as a child, lashing out now as an adult.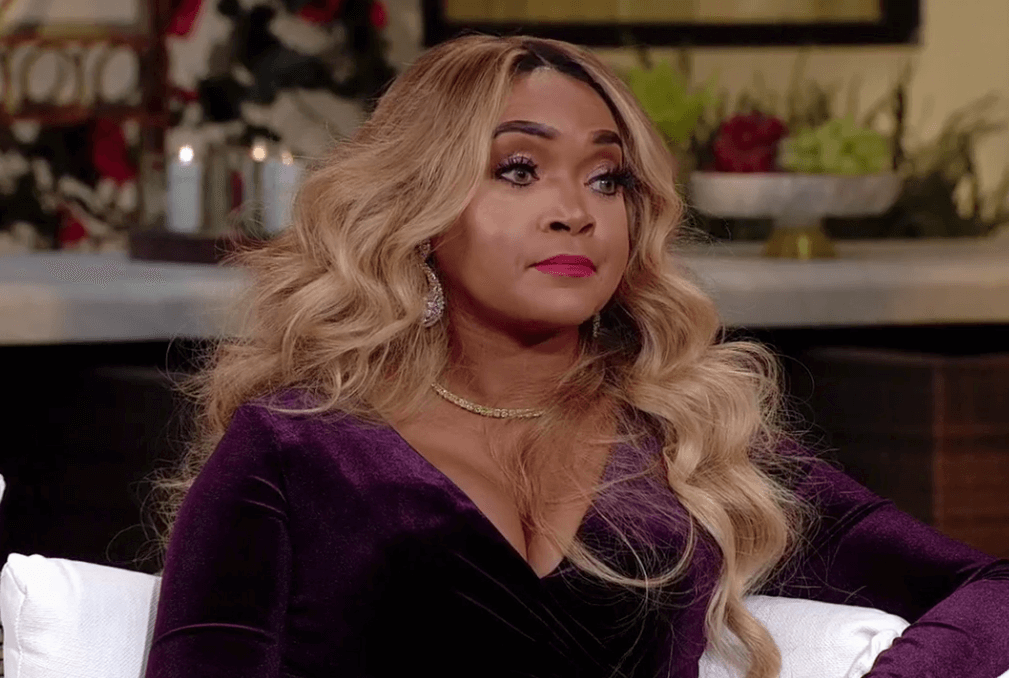 Andy asks why these two ladies don't like each other. Mariah says she never said she didn't like Heavenly, she just doesn't like how she uses offensive statements like, Yo mama. Heavenly says Yo mama is just a childhood comment that holds no meaning. Heavenly doesn't like how Mariah attacks Damon. She tells Mariah to bring the receipts. Mariah refuses to go low and says too much time has passed. Andy asks if Mariah at least brought the receipts to the studio. Mariah says yes. Heavenly and Quad call Mariah a liar, and out of nowhere, the conversation switches to Quad saying she didn't sleep with Mariah's brother-in-law. WTF? When did we switch lanes? Why is Quad making this about her? Poor Contessa's mouth has dropped to the ground and may require surgery to close it. Is there a doctor in the house?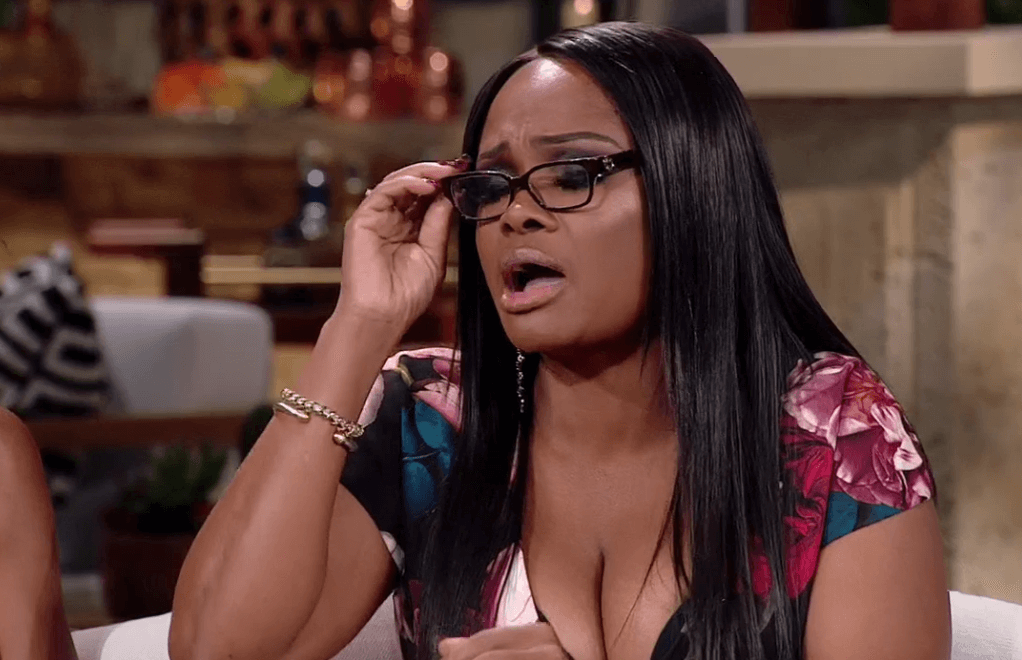 A screenshot is shown of AllAboutTheTEA.com's exclusive story about Quad sleeping with Mariah's sister's husband. Andy tells the ladies to STOP STOP STOP yelling. He's confused and can't think. Quad accuses Mariah of planting the story. Mariah denies this and says at first she didn't believe it was true until she went to Quad's house and caught her wearing her brother-in-law's t-shirt. Plus, Quad smelled like her brother-in-law and had a stack of his business cards in her house.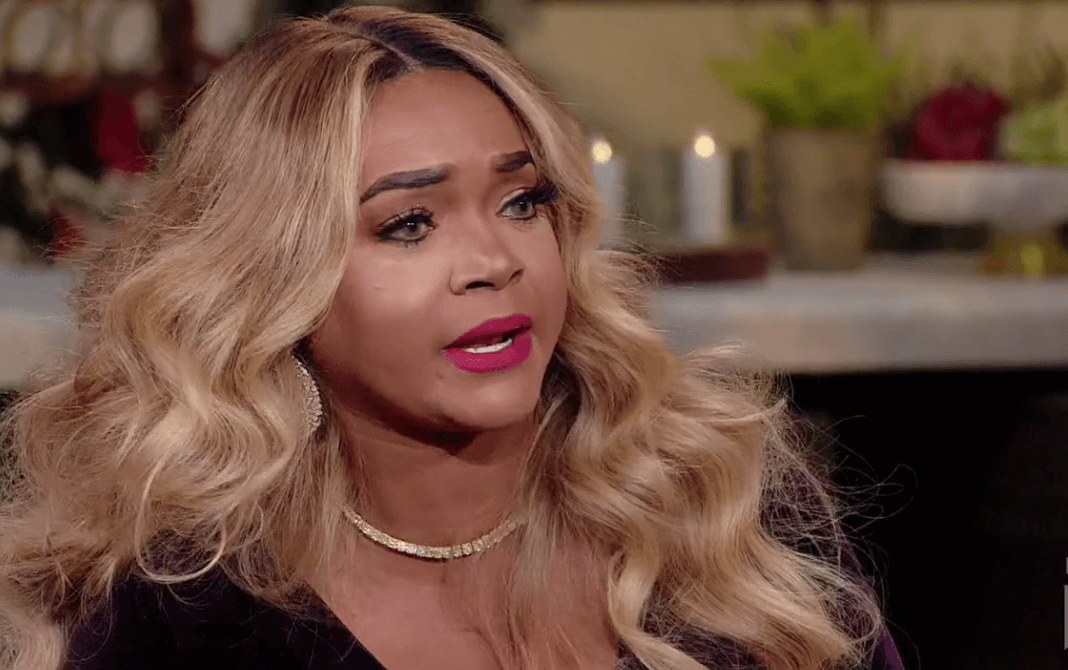 As AllAboutTheTea.com exclusively reported — Quad addressed our report that exposed she cheated on her husband, Dr. Gregory Lunceford, (who was her fiance at the time of the affair) with the brother-in-law of the show's creator and executive producer, Mariah.  
Andy asks why Mariah would benefit from sinking Quad when she would also sink her brother-in-law? Quad starts screeching in denial and then blurts out Mariah's "cocaine snorting-ass" doesn't care who she hurts. The accusation comes out of left field and no receipts are offered. Mariah calmly tells Quad that she's never used drugs but any wig-pulling moments will have to wait until Jan. 6 when Part Two airs.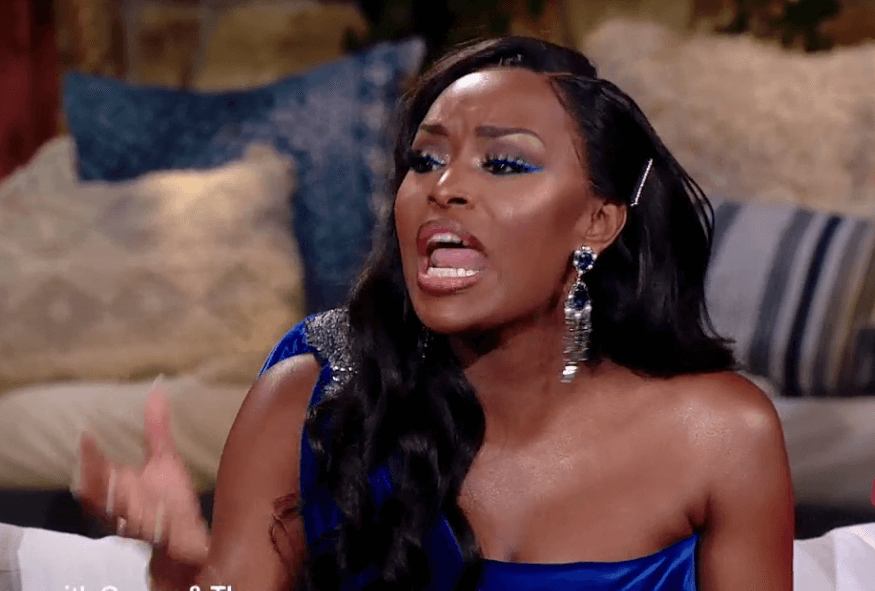 Tune in January 6 for Part 2 of Married to Medicine reunion. In the meantime, have yourself a Merry Christmas, Happy Kwanza, and Sparkling New Year.
"Like" us on Facebook  "Follow" us on Twitter and on Instagram 
I am so lucky to combine blogging with my guilty pleasure of watching reality TV. I read all the comments and respond to most. Feel free to reach out to me. If you like fiction, I have two published novels: Three Days in Purgatory and A Reason to Run.