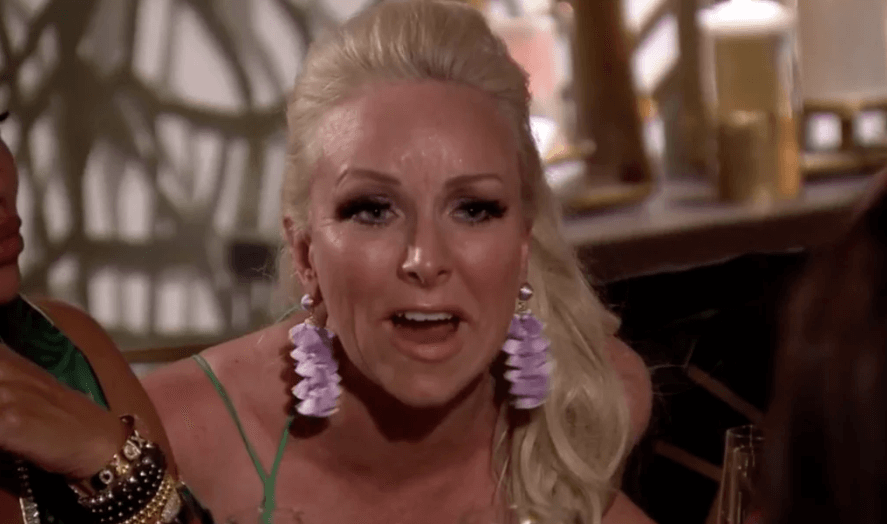 The friendship Danielle Staub and Margaret Josephs once shared has hit the skids and a midseason trailer reveals Danielle's husband, Marty Caffrey, gets pulled into the war!
"You are a liar!" Margaret screams at Marty as she pushes him into a pool during a scene in the trailer.
The splashy blowout occurred during the season finale episode that was filmed in June. As AllAboutTheTEA.com exclusively reported, newcomer Jennifer Aydin, hosted the event at her mansion to celebrate her wedding anniversary and all hell broke loose! Press play below to watch.

During the party, a huge fight erupted between Marge's husband, Joe Benigno, and Danielle's husband, Marty Caffrey. The men's fight stemmed from tension between Margaret Josephs and Danielle Staub.
Elsewhere in the teaser, Margaret screams at Danielle.
"You're an old dog with no new tricks," Margaret yells at one point.
"Bring it, bitch!" screams Danielle.
As exclusively reported, as a result of Margaret Josephs and Danielle Staub's feud — Sirens Media producer, Dorothy Toran, cut off communication with Danielle while remaining close with her co-star, Margaret Josephs. A source spilled that Danielle had been frozen out of promo opportunities, and should expect lots of axed "friend" footage.
The Real Housewives of New Jersey airs Wednesdays at 9:00 p.m. on Bravo TV.
"Like" us on Facebook "Follow" us on Twitter and on Instagram