Exclusive
Danielle Staub's Footage Cut In Season 9 Over Margaret Josephs Feud!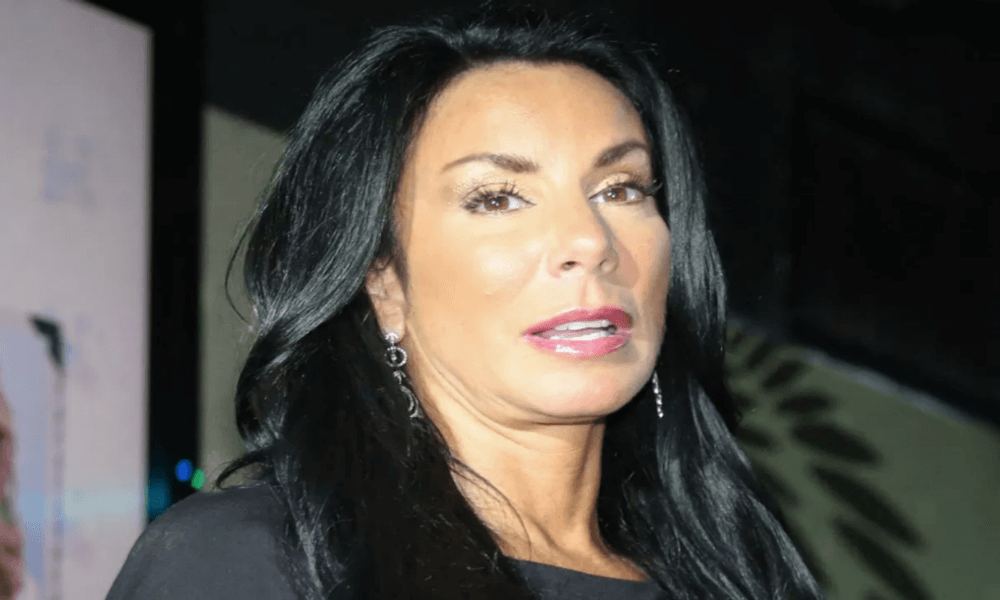 The Real Housewives of New Jersey Season 9 is set to premiere November 7 — and cast friend, Danielle Staub, was noticeably absent in the explosive trailer. Despite filming many scenes including a wedding to Marty Caffrey.

So What's Behind Danielle's Footage Being Left on The Cutting Room Floor?
A source tells AllAboutTheTea.com that Sirens Media producer, Dorothy Toran, sits smack in the middle of the cast drama.
"Margaret is super tight with Dorothy. They meet for coffee almost every morning at the Starbucks in Englewood [New Jersey]. Danielle also goes to that same Starbucks — Dorothy and Marge turn their heads and pretend they don't see her." A Starbucks spy dished to AllAboutTheTea.com.
"Dorothy use to be team Danielle, but after Danielle and Marge had their fight, Dorothy sided with Marge." Another local snitch tells AllAboutTheTea.com.
"Production loves Marge because she is desperate to stay on the show and will do anything." The source continues. "She is broke and now trying to push a luggage line. Marge needs the money desperately." 
 As a result of Dorothy and Margaret's alleged cozy alliance — Danielle doesn't stand a chance at becoming a full-time Real Housewives of New Jersey cast member.
"Dorothy [RHONJ Executive Producer] cut off all communication with Danielle. They no longer speak. She [Dorothy] stopped taking Danielle's calls and responding to her texts."
RHONJ Season 9 premieres on November 7 — and Bravo PR allegedly has not scheduled press for Danielle. And she has not filmed one talking head testimonial, AllAboutTheTea.com can exclusively confirm.
"Production plans to cut many of Danielle's scenes in the new season." The source continues. "Danielle has not filmed one talking head confessional and feels left in the dark." A ROCK solid source tells us.
As exclusively reported, Teresa Giudice and Danielle are now close friends. The two joined forces after Margaret and Danielle had their blowout fight.
"Teresa considers Danielle family. They act like sisters now. Danielle will do anything for Teresa and Teresa feels she can rely on Danielle more than anyone." 
"Teresa has been pushing producers to make Danielle a full-time Housewife." The source tells AllAboutTheTea.com. However, the mom of four can't rock the boat too much "because she desperately needs her job to support her family."

Danielle Staub's Bahamian wedding was filmed by Bravo cameras in May — and as AllAboutTheTea.com reported, the RHONJ vet was a bonafide bridezilla. 
Teresa Giudice, Melissa Gorga and Margaret Josephs all served in the bridal party. 
Share your thoughts on Danielle Staub being erased from The Real Housewives of New Jersey Season 9.
"Like" us on Facebook  "Follow" us on Twitter and on Instagram