RECAP: Quad Shades Mariah & Heavenly's Reconciliation On 'Married to Medicine' Finale!
Welcome to the Season 6 finale of Married to Medicine! Time flies when you're throwing shade. As you may recall after last week's abrupt ending, Dr. Aydin Huq has been admitted to the hospital for viral meningitis. And you don't want to mess with that. The ladies hop back on the bus and take Mariah Huq to the emergency room, but no one stays with her. It's like, Bye, gurl.
The following day, the ladies start reaching out to Mariah. She calls Toya Bush-Harris to let her know Aydin is still very sick and can't have any visitors just yet. Over at Contessa Metcalfe's place, all is well with the world now that her daddy is in town making up for lost time.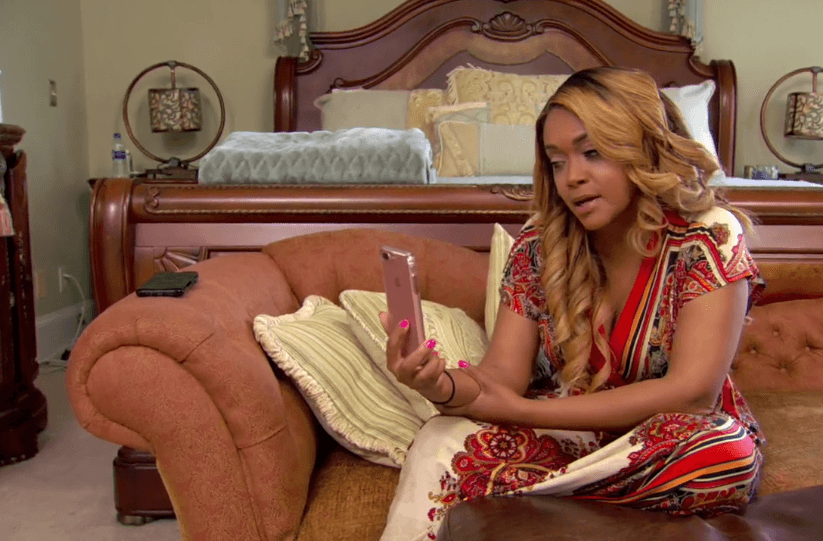 We join Dr. Simone Whitmore and her husband, Cecil, preparing for their e-therapy session with Dr. Ken. Simone asks if they should bring up their smack-down date-night earlier in the week, and Cecil is like, Hell yeah, woman, why are we here? Dr. Ken buzzes in via the internet and the session begins. Cecil speaks robotically as he explains that he should not have gone to dinner with his female friend last year on his birthday, he was wrong. Simone says she begged Cecil not to go out that night. You can tell Dr. Ken is frustrated by Simone. He asks her what's it gonna take to let this thing go. Simone says Cecil can't compare what she went through to anything he's been through. Odd request, but fine, done deal. Of course, Cecil apologizes one last time because he's very much in love and wants this marriage to work more than life itself. Dr. Ken warns Simone not to bring this topic up again, if she does, Simone will have to pay Cecil $500. Let the healing begin — one way or the other!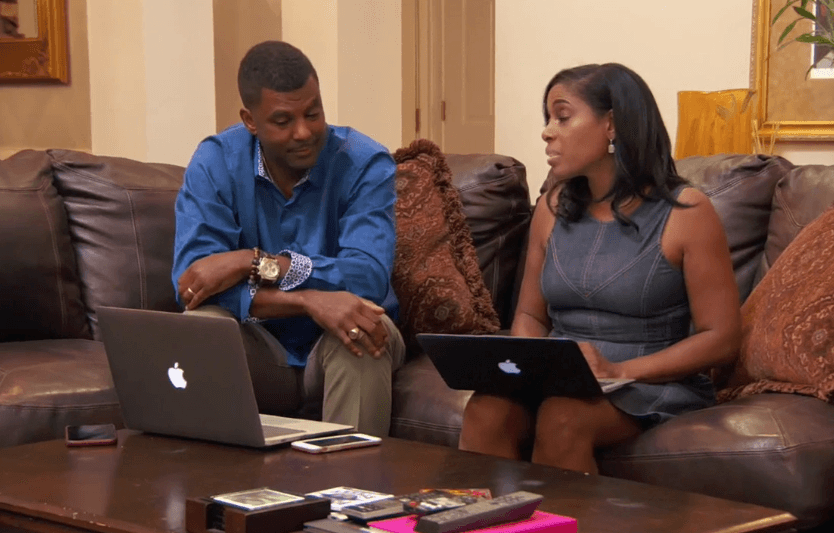 Over at the hospital, it's day three for Aydin. Mariah says he most likely contracted viral meningitis from a patient, while working in the ER. Mariah is hoping and praying he will get released soon because the hospital is like a huge petri dish.
We are now with Toya, her hubby Dr. Eugene, and the boys as they check out the new digs still under construction. They use the time to write bible verses on the foundation and wood that supports their home. Eugene likes the verse that says wives will submit to their husbands. Toya tells him to write it on the bathroom floor. Toya is very grateful to have settled up with the IRS. Can I get an amen!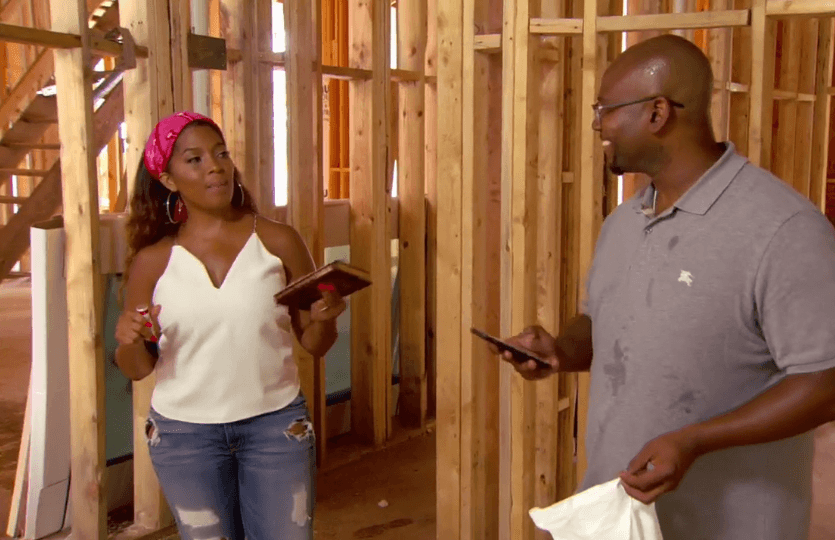 Dr. Aydin is finally able to come home from the hospital because he's 90% better. Praise the Lord! Mariah talks about calling off her 'Doctors on the Dock' party because of Aydin's missing 10% of good health. They haven't had the party in five years, so what's one more. But look out, Aydin is ready to party. He tells Mariah to keep planning her party.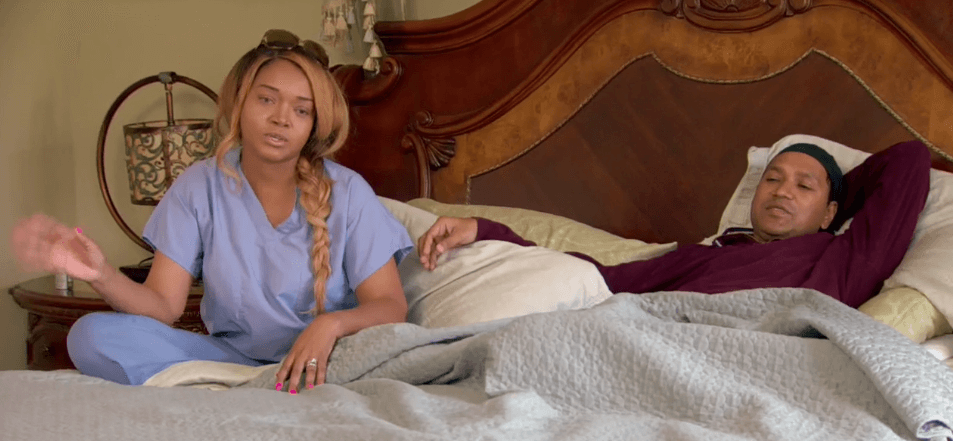 Next up, we tie up loose ends with Dr. Jackie and Curtis. What's their status for finding the perfect house in the perfect location? Will they live in the city? Will they live in the suburbs? The couple pulls into a neighborhood in the midst of new construction. They park in front of an empty lot and walk on the dirt. Jackie proclaims that building a new house will be the fresh start they are looking for, and that way, she too can have a two-story closet like Toya. Curtis agrees to build their dream house.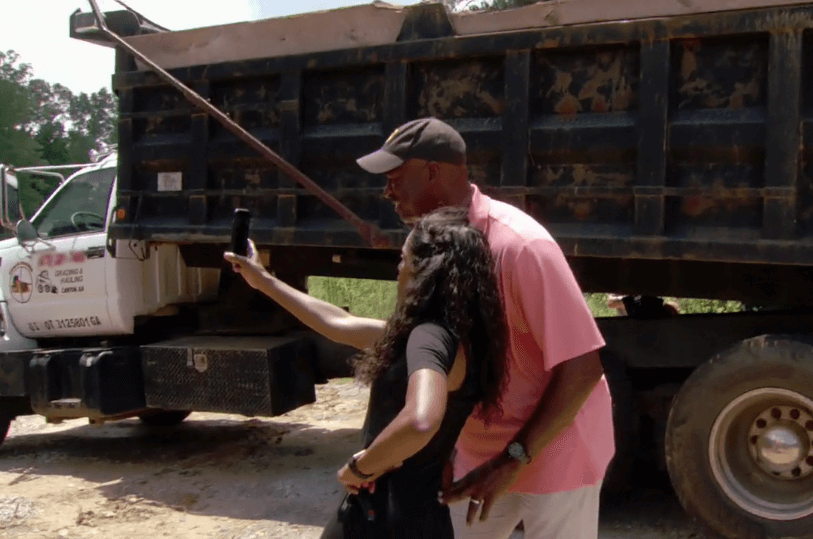 Contessa and Heavenly Kimes show up to watch Quad Webb-Lunceford on the 'Sisters Circle' Live show. From the audience, Contessa and Heavenly cheer her on, saying how happy Quad looks. Not sure if she'll be back next season since she's no longer Married to Medicine, but good luck, Quad, with whatever you do!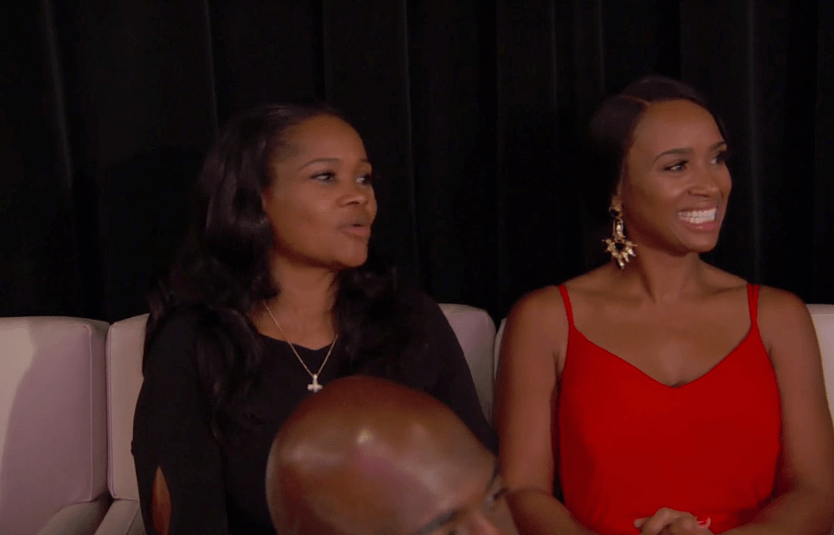 Let's Party! The 'Doctors on the Dock' 2.0 is ready to go, too bad it's a gloomy day. Mariah and her party planner Jamie go outside and stand under the tent to discuss the details. There will be a cute guy singing and playing guitar near the food and alcohol, and off to the side is the man's tent with a Cuban guy rolling cigars.
Contessa arrives and does the "fake/fake" with Toya. Ooh, girl, you look so cute." Thankfully there's lots of people to be the buffer. Heavenly arrives and feels pretty good about being at Mariah's house on account of their come-to-Jesus talk at the church. When Curtis and Jackie arrive, he nearly starts a fire.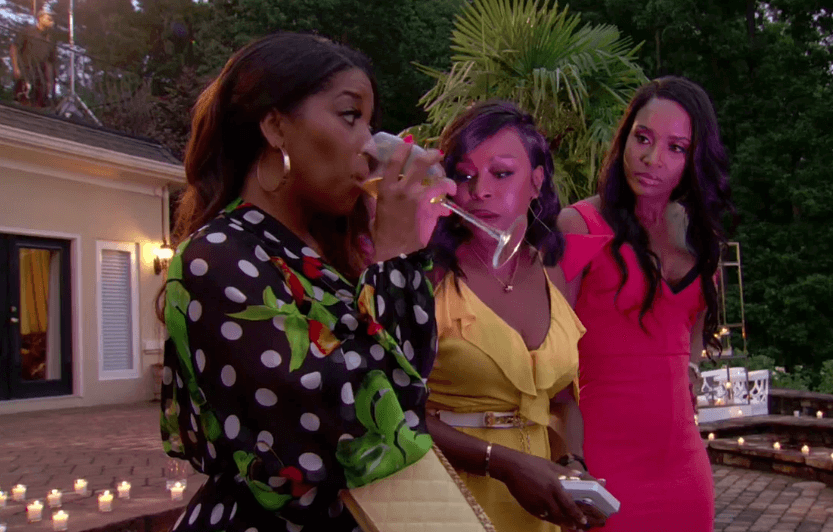 Mariah and Aydin officially welcome everyone to their home to drink their booze and have a good time.
Mariah tells the ladies how she and Heavenly have kissed and made up. But Quad rolls her eyes and shades the reconciliation — she doubts the truce will last longer than the party. Toya and Eugene discuss Contessa's rude comment about their BMI's — she's offended — can you blame her? Eugene doesn't care because he has thick skin. 
The men gather together with their cigars and commiserate with Aydin over his viral meningitis. Having said that, they like this new Aydin who is calm and just hangs out. Aydin lets the guys know he invited Dr. Greg, though he was a no-show. The guys pat themselves on the back for how well they handle their disagreements this season, unlike the women-folk on the other side of the party. If only women were more like men.
Here's the thing, y'all, the ladies are all getting along. Contessa tells Quad to be open to dating whomever because love is love. Simone and Jackie are impressed by Heavenly's spiritual journey and invite Quad to join the journey. And Mariah shocks everyone when she tells them Heavenly cursed in church. Somebody's getting on her knees tonight…to pray for forgiveness.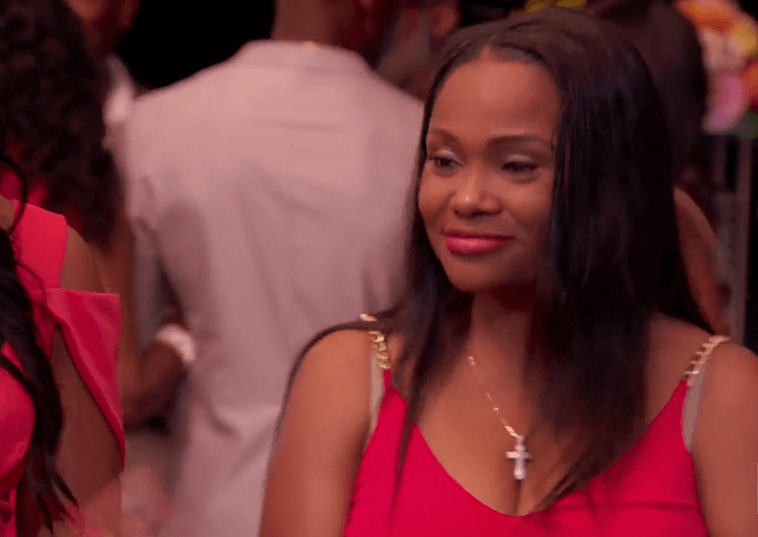 That's it for Season Six of Married to Medicine! Next week Part one of the three-part reunion airs and AllAboutTheTea.com has EXCLUSIVE details on the post-season showdown — get the piping hot reunion tea HERE!
"Like" us on Facebook  "Follow" us on Twitter and on Instagram 
I am so lucky to combine blogging with my guilty pleasure of watching reality TV. I read all the comments and respond to most. Feel free to reach out to me. If you like fiction, I have two published novels: Three Days in Purgatory and A Reason to Run.