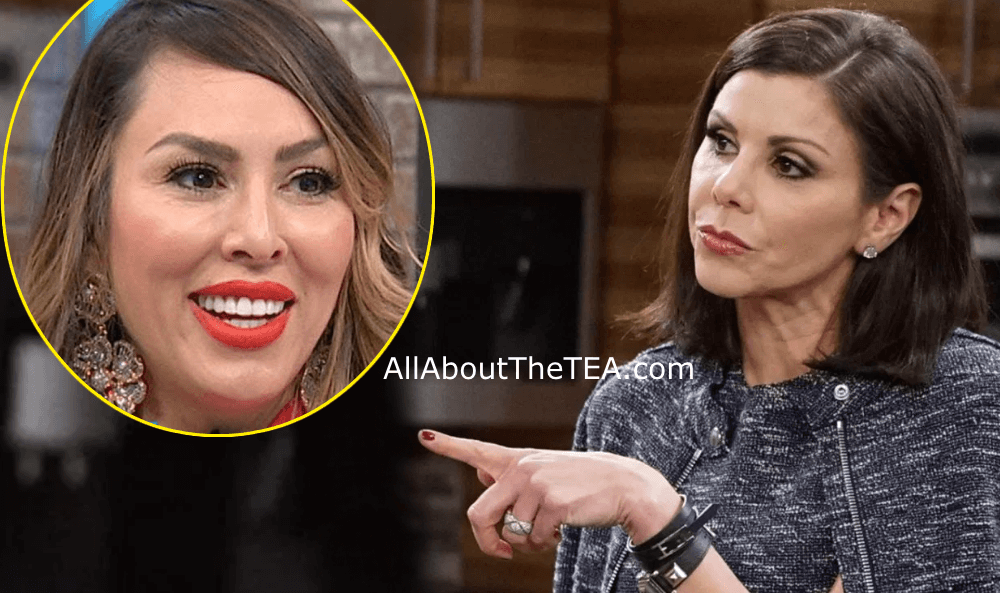 Two years after Heather Dubrow made her exit from The Real Housewives of Orange County — Kelly Dodd continues her feud with her former costar.
As reported, Kelly Dodd recently posted a video of the former Bravoleb while she chatted in front of an Orange Theory gym. Kelly used the opportunity to secretly record the RHOC alum and post the awkward public dynamic on Instagram Stories. In the video below, Heather wasn't quick to leave the entrance of the gym, so Kelly calls her a "bitch" from inside the comfort of her vehicle. Press play to watch the spectacle below.
On Friday, Heather Dubrow responded to Kelly Dodd's juvenile jab on her 'Heather Dubrow's World' podcast — and she's shocked that a grown woman would stoop to this level.
"Can you have a feud if only one of you is feuding?" asked Heather. "In my mind, the last time we spoke, it was copacetic. In the light of day, in the parking lot of Orangetheory, this grown woman, mother, is sitting in a car, filming me and my friend Sarah because we're standing outside Orangetheory talking and not blocking the door? I haven't barricaded it. She didn't want to run into me because she didn't want to say hi?"
"She very easily could have walked behind me without me seeing her, and walked into the studio," she continued. "Maybe I should be flattered that she's obsessed with me. You're not gonna make a video and post it and say my name seven times, you want me to see it. Kelly, I saw it. Thanks for the laugh."
Listen below.
Heather then accused Kelly of stirring the pot during an appearance on 'The Talk,' in November, where Kelly dished about Season 14 of the original Housewives franchise — quipping that she would love to see flashback cast member, Heather Dubrow, back on the Bravo stage, "because I can't stand her." Heather wondered why there would still be friction between then.
VIDEO: Kelly Dodd Savagely Drags Vicki Gunvalson — Calls Her Rotting Cheese That Stinks!
Despite Kelly's childish behavior and name calling, Heather also spoke fondly of her former castmate, calling her a "nice person" and "good mom," before adding, "I would just say, after two years of not being on the show, in the words of 'Frozen,' let it go! Or don't and hold onto it and be obsessed, what can I tell you?"
"Like" us on Facebook  "Follow" us on Twitter and on Instagram