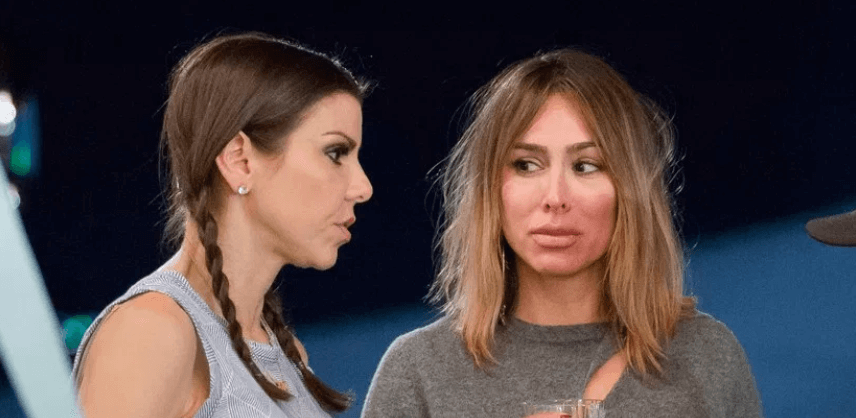 Kelly Dodd is stirring it up in the offseason — as fans wave goodbye Season 13 of the Real Housewives of Orange County.
Kelly Dodd dished on 'The Talk' earlier this month about Season 14 of the original Housewives franchise — quipping that she would love to see flashback cast member, Heather Dubrow, back on the Bravo stage.
"I would think Heather Dubrow, because I can't stand her," Kelly bluntly  said, when asked about who she would like to see return. "I see her every morning at Orange Theory, and we don't talk. We don't speak…not one pleasantry. Nada."
Kelly continued to poke at Heather on Wednesday, posting a video shot from her vehicle, in an Orange Theory parking lot. The former Bravoleb was chatting in front of the gym, and Kelly grabbed the chance to shine a social media spotlight on their awkward public dynamic. 
"Heather Dubrow is sitting there, and I'm trying to avoid her at all costs and she won't leave the area. Stop talking!" Kelly said in the shared Instagram vid. 
What do you think is behind Kelly Dodd's juvenile jabs at a long-gone RHOC player? Does Heather know about Kelly's digs — or even care?
Would you like to see Heather's brand of high-brow drama back in the RHOC mix?
Sound off in the comments — and watch the conclusion of the Real Housewives of Orange County reunion, Sunday night at 9 pm, ET, on Bravo.
"Like" us on Facebook  "Follow" us on Twitter and on Instagram