Don't Be Tardy
Kim Zolciak Accused of Photoshopping Husband Kroy Biermann's Man Parts In Beach Flick!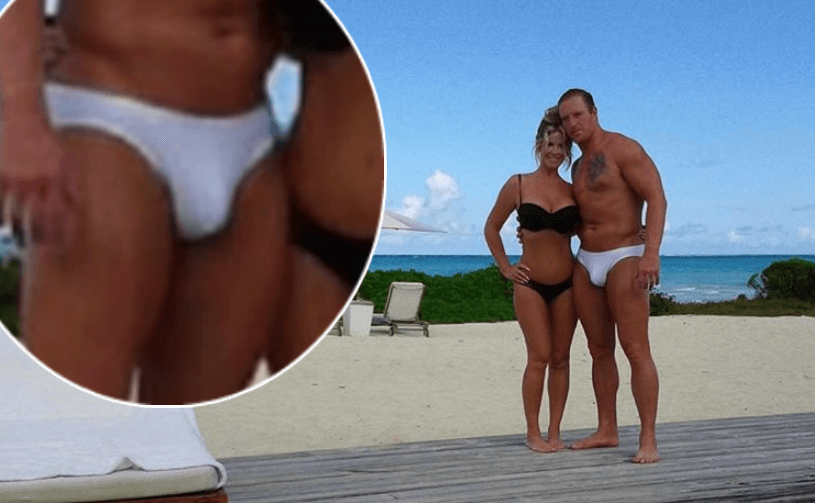 Photoshop Fail!
Kim Zolciak-Biermann  is well-known for Photoshopped selfies and, of course, altered images of her family members. 
On November 29, the Don't Be Tardy star shared a beach pic of herself and her husband, Kroy Biermann, on vacation — but the pixel manipulation of his man parts is very obvious — and critics are reacting harshly.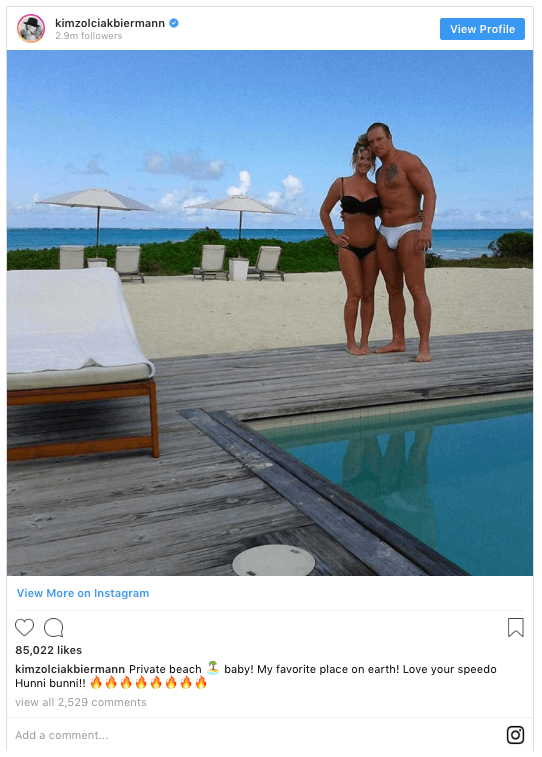 In the photo, Kroy is wearing a tight speedo — and the noticeable bulge protruding from his man parts was allegedly Photoshopped.
Instagram watchdog group, "The Good The Bad And The Fake" inspected the protuberance in Kroy's swimming trunks and concluded his large schlong was digitally enhanced. See below the proof gathered in the investigation that points to deceit.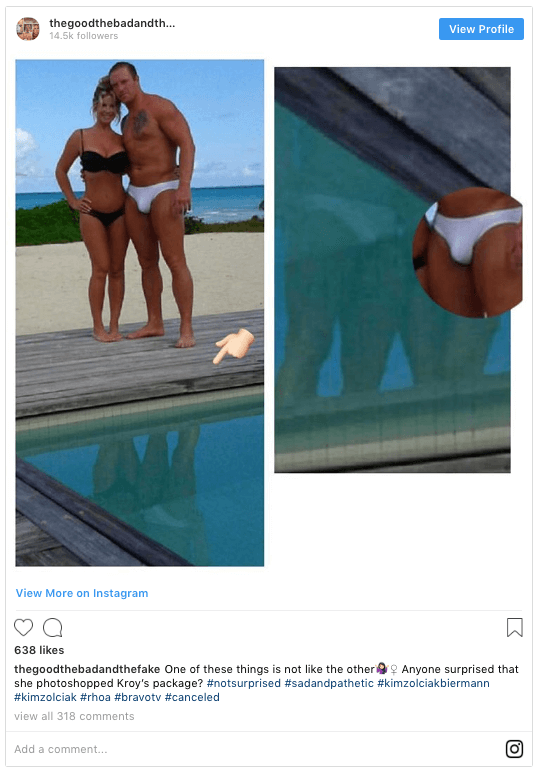 Kim Zolciak was accused of Photoshopping her 4-year-old daughter's butt and nose, in late September. Fans blasted the 40-year-old reality star for Photoshopping Kaia's body, after she posted a photo of her little girl and her twin brother, Kane. 
Kim Zolciak Exposes 16-Year-Old Daughter's Ass In Sexually Suggestive Video!
Kim Zolciak is no stranger to body alterations — she's been called out numerous times on her obsession with plastic surgery.
One major criticism lobbed at the mom of six is that she promotes unrealistic body standards — especially for her daughters.
Share your thoughts on Kim Zolciak's latest Photoshop fail involving her husband's package. Sound off in the comments below!
"Like" us on Facebook  "Follow" us on Twitter and on Instagram