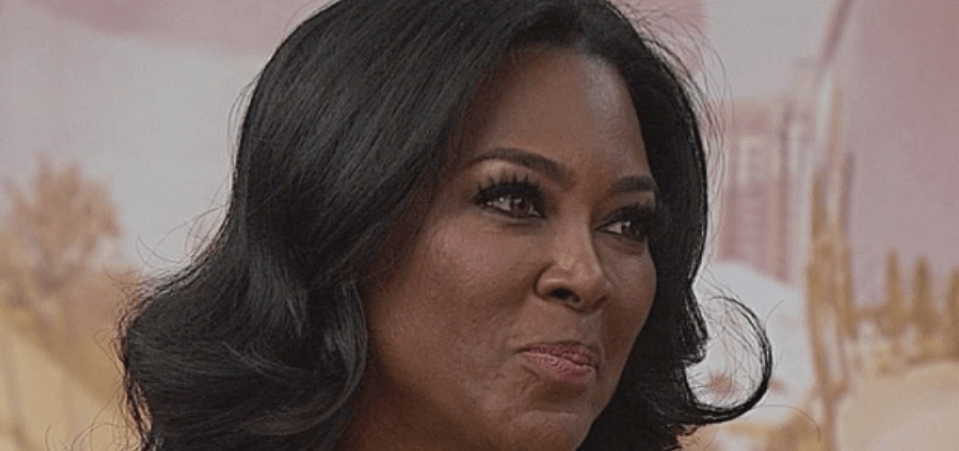 On the heels of many REAL pregnancies and mothers posting adorable snapshots of their babies — Kenya Moore has shared a new snippet of her "miracle' baby, Brooklyn Doris Daly.
As fans know, two reality stars have recently given birth to precious babies — Monique Samuels from The Real Housewives of Potomac and Shamea Morton of The Real Housewives of Atlanta cast.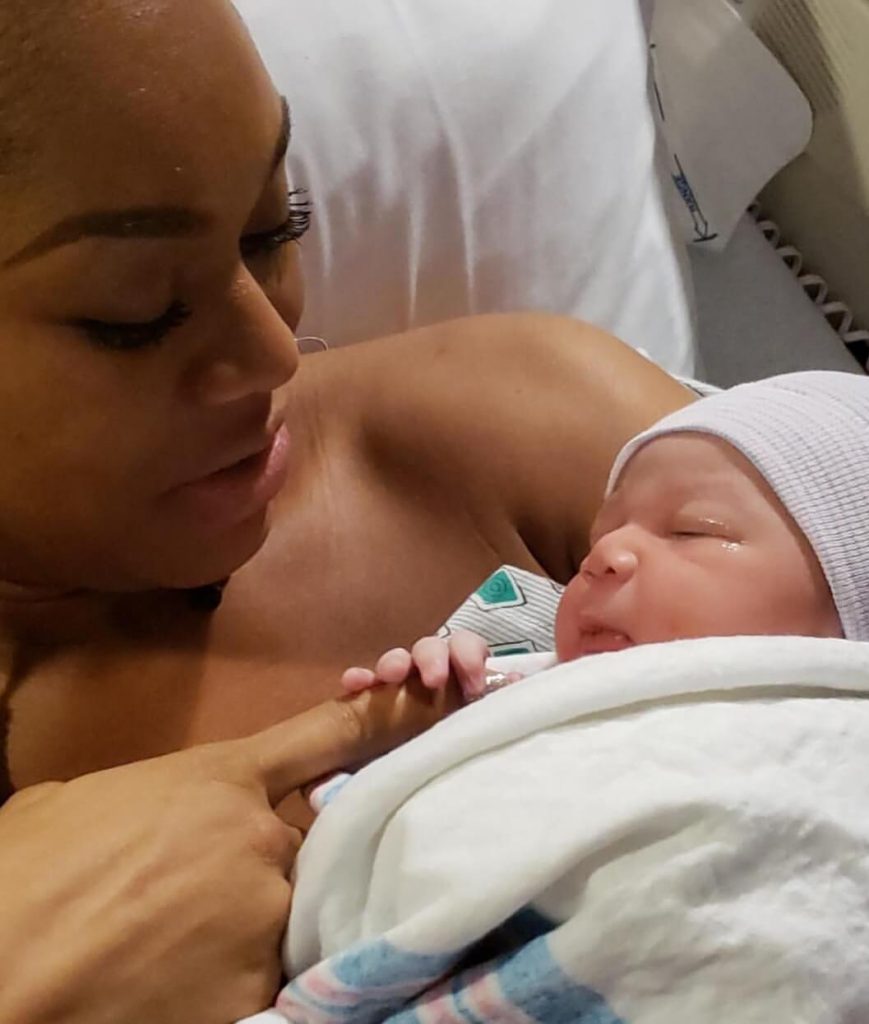 Monique Samuels
The reality moms are elated with their new bundle of joy and have been posting photos of family and friends visiting at the hospital after the birth and numerous photos of their babies.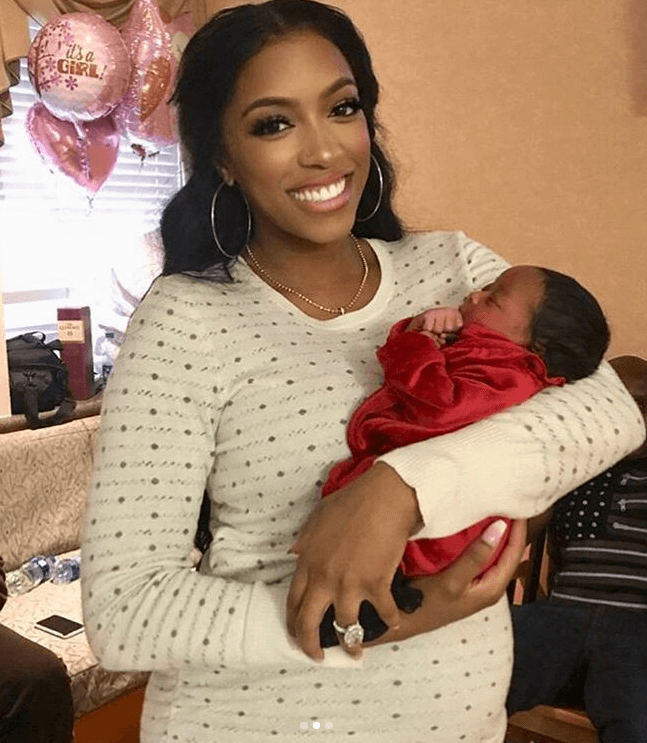 Porsha Williams visiting Shamea Morton and baby in the hospital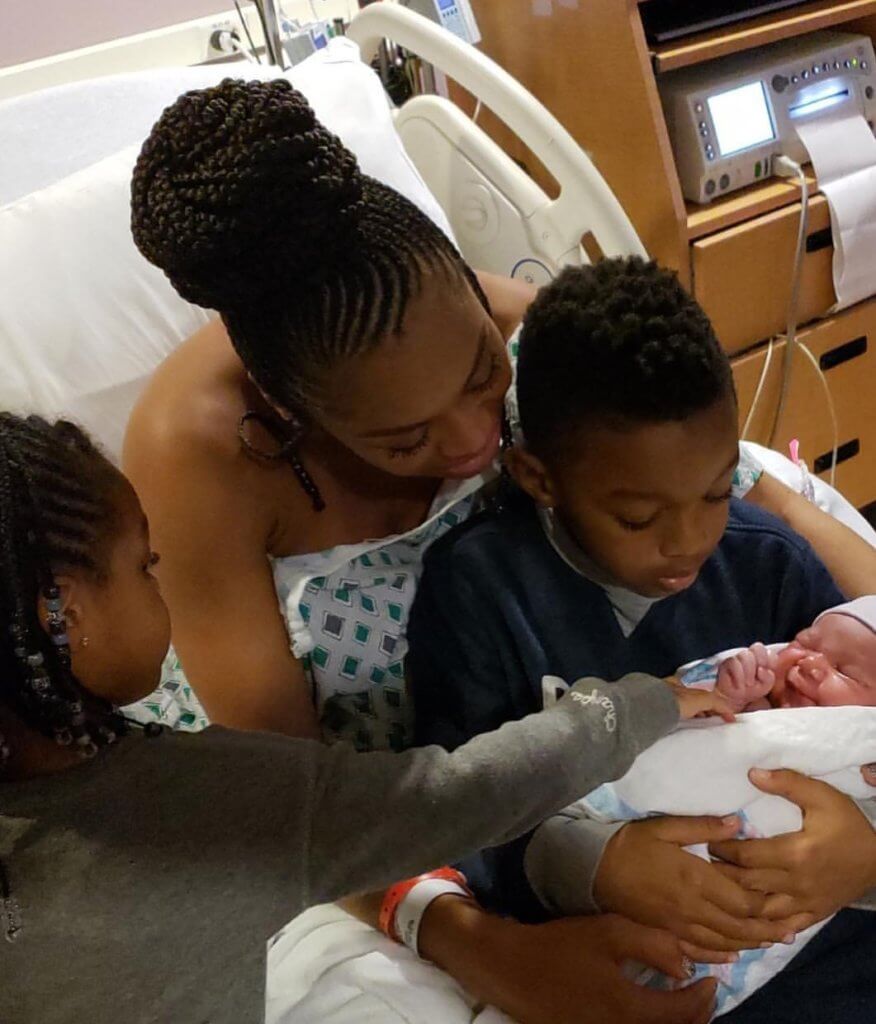 Monique Samuels and family at the hospital with her newborn
Kenya Moore has not exhibited normal postpartum behaviors — she hasn't posted any photos of family/friends visiting her in the hospital or at home, despite claiming to have given birth on November 4.
Additionally, the axed Real Housewives of Atlanta star has not posted one photo of her alleged baby in its entirety. She even held a bizarre fashion show on Friday — displaying baby clothes sans the baby. Watch the 10-minute video below.
Miraculously, the almost 50-year-old D-lister lost all her baby weight (she ballooned to 200 pounds) practically overnight. On November 27, the former Real Housewives of Atlanta  star posted a photo of her bare belly with ripped abs.
Kenya Moore, 47, gave birth to daughter, Brooklyn Doris Daly, on November 4 — to coincide with The Real Housewives of Atlanta season 11 premiere. However, the baby still remains a mystery to the public, as the mother has not revealed the child's face. 
Many fans have speculated that Kenya Moore is holding off on the baby reveal to coincide with The Real Housewives of Atlanta season finale to keep fans engaged. Share your thoughts in the comments below!
"Like" us on Facebook  "Follow" us on Twitter and on Instagram