Married To Medicine
VIDEO: Heavenly Kimes Attacks 'HOES' For Servicing Her Husband & Embarrasses Daddy!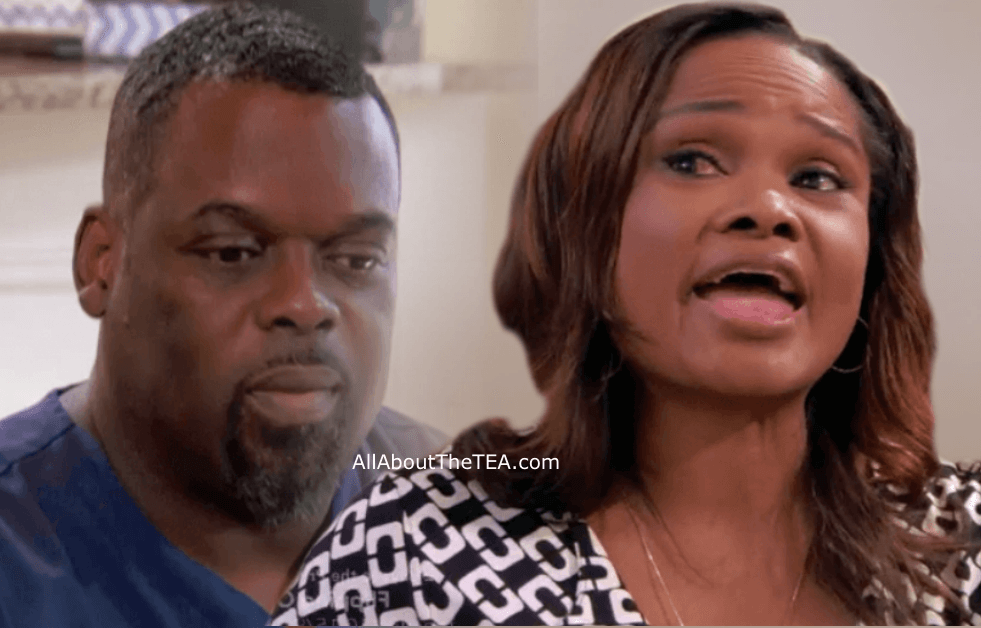 On tonight's all-new episode of Married to Medicine — Dr. Simone Whitmore, and her husband Cecil, host a 'Mi Casa Es Su Casa' party to share some happy news! Spoiler Alert: The Whitmore's are all living under one roof again — Cecil and the boys have finally moved back into the family's North house with Simone. 
Simone and Cecil Whitmore are in a much better place than a year ago. They're throwing this party to celebrate all the couples that believed in their marriage and encouraged them not to divorce, at the Season 4 reunion.
EXCLUSIVE: 'Married To Medicine' Season 6 Reunion Tea — Cocaine, Domestic Violence & Affairs!
As the party gets underway, the men retreat to the basement for cigars and libations. Cecil has hired scantily clad female bartenders to service the men.
When the women realize their husbands have been extra quiet — Dr. Heavenly Kimes and Dr. Contessa Metcalfe head to the basement to investigate. Upon noticing the female bartenders and the wide kool-aid smiles on the men's faces — Heavenly makes a beeline to the bar to interrogate the ladies.
"Why y'all here?" Heavenly questions the ladies. "You serving drinks?"
 "Daddy, uh…uh…wait… you sit over there. Why you sitting over here?" Heavenly barks at her husband, Damon Kimes, for sitting at the bar.
"It's time for YOU to go Daddy!!! Bring yo ass, Daddy!" Heavenly shouts at her husband.
In a talking head confessional, Heavenly berates the beautiful women for simply doing their job, "Why you over there with them HOES?" Heavenly grills her husband Damon Kimes, as he sits besides her looking embarrassed.
"I think I recall Cecil asking me to sit at the bar," Damon sheepishly replies in a mumble.
"You see them HOES when he asked you to sit there?" Heavenly continues.
"I honestly didn't notice until you pointed them out." Damon replies with his head down.
Press play below to watch the awkward scene unfold.
Share your thoughts on a medical professional, Dr. Heavenly Kimes, referring to young ladies as, "Hoes." Sound off in the comments below!
Married to Medicine has moved to SATURDAY nights — make sure you tune in Tonight, at 9:00 p.m. ET, on Bravo.
"Like" us on Facebook  "Follow" us on Twitter and on Instagram