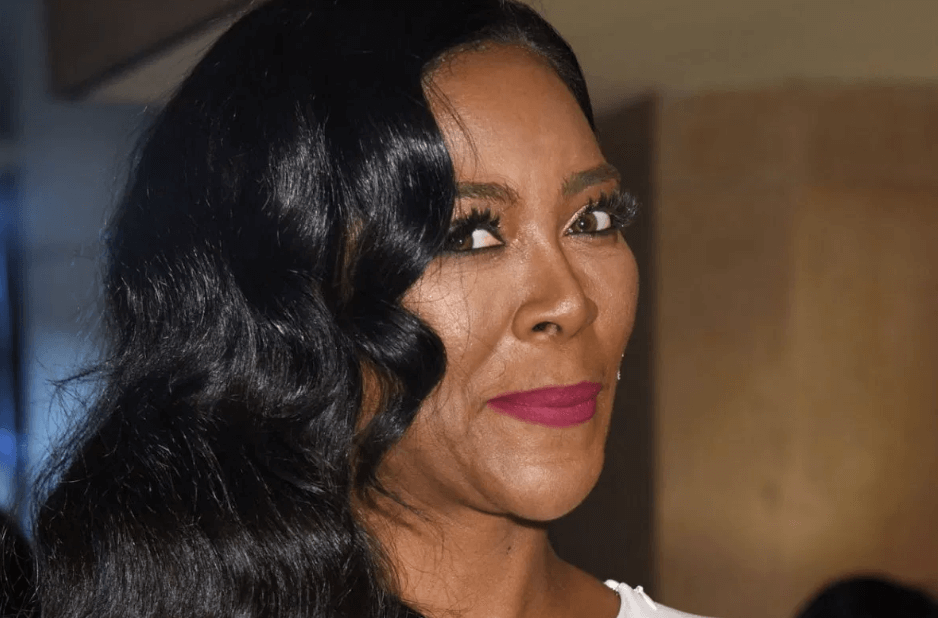 Things are growing increasingly ambiguous and downright bizarre in the Kenya Moore baby Daly saga!
On Thursday, Kenya Moore, took to Instagram Stories to display an array of baby clothing — ranging in sizes from 6-8 months despite claiming her child was born premature three weeks ago.
In the beginning of the video, Kenya addressed her 1.2 million fans with a warm greeting and explanation.
"Hi everybody. Ok so…I am so happy right now." Kenya Moore says. "Anyway we're about to do a photoshoot — so you guys will be able to see Baby Brooklyn. I know you been wanting to see Baby Daly."
Throughout the video, Kenya goes in and out of talking in a bizarre baby voice as she describes the decorative designer baby duds for the photo shoot.
Kenya Moore, 47, gave birth to daughter, Brooklyn Doris Daly, on November 4 — to coincide with The Real Housewives of Atlanta season 11 premiere. However, the baby still remains a mystery to the public, as the mother has not revealed the child's face. 
In the video below, you can hear someone speaking in the distance to which Kenya whispers.
"I wanna make sure no one can see the baby…cover up…cover up!"
However, throughout the 10-minute video, you never hear a peep out of Kenya's alleged baby — no cooing sounds, crying or typical baby mumblings.
On November 27, the former Real Housewives of Atlanta  star posted a photo of her bare belly with ripped abs. "three weeks postpartum" and "47 year old snapback," her post captioned. She continued: "The SnapBack is real! LOL. I still can't work out yet but I feel much better. I was cut twice during my 3 hr Csection but I made it! I've always been healthy and worked out my entire life…whatever my body will do I'm not rushing it. It feels good to start to feel myself again." 
The former Miss USA is going through great lengths to prove she gave birth to an actual preemie baby earlier this month. And while Kenya promised her fans would see Baby Daly at the start of the video — by the conclusion of the Instagram Story, she announced the opposite.
"I'm just so happy with all of these (referring to the selection of clothes). Alright so we will see you guys in a few, we are getting ready for our family photo shoot with baby Daly." 
She continues: "So I'm not gonna show y'all my clothes yet. I'ma have to come back but uhhh…oh you might not be able to see it because, we might not be able to show it to you."
Press play to watch below.
Has Kenya Moore's baby story turned into a soap opera melodrama? Sound off in the comments!
"Like" us on Facebook  "Follow" us on Twitter and on Instagram