Southern Charm
Ashley Jacobs Just Can't Leave Ex Thomas Ravenel Alone In New Farewell Tribute — Thomas Responds!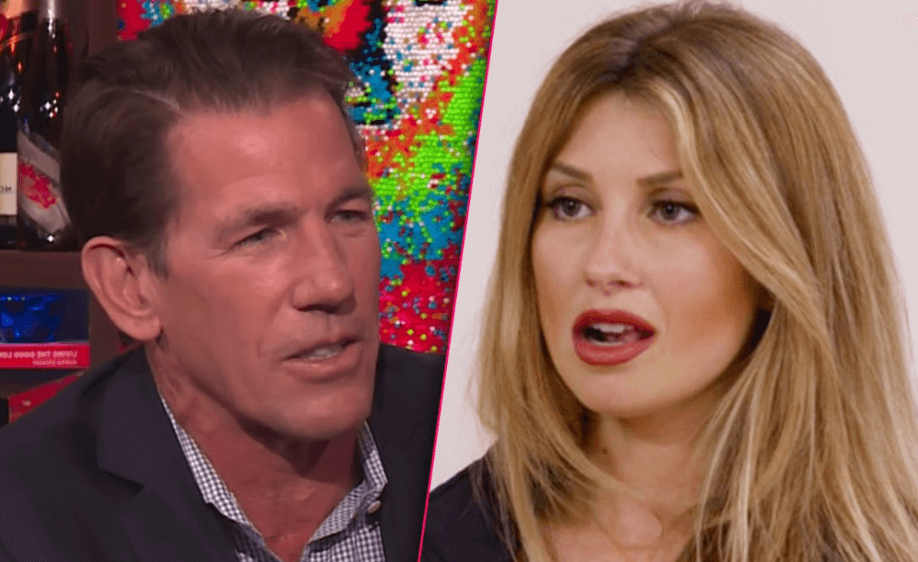 Ashley Jacobs just can't leave Thomas Ravenel alone!
The Southern Charm one-hit wonder took to social media on Black Friday to write a lengthy tribute to her ex, Thomas Ravenel.
"For all the crap we went through together this past year, the good really does outweigh the bad," she wrote on Friday, November 23. "You can't go through stuff like that and pretend like it never happened, like the person who got you through some of the toughest times of your life means nothing to you now. You were my boyfriend during a time in my life when I needed you and you needed me. I don't know how much I believe in the idea of fate, but if it exists, I know it brought you and me together for a reason … even if we weren't meant to last forever." 
The nurse continued: "We might not be creating new memories anymore, but I still treasure the ones we have, and I'd do it all again knowing how things turned out in the end. Thank you for the memories, the good and the bad, and I'll forever cherish them till the day I leave this world. I was lucky to have met you, Thomas. I look forward to being good friends for a long, long time …"
EXCLUSIVE: Thomas Ravenel Blasts Ashley Jacobs For "Bad Mouthing" Kathryn Dennis After Blowout Fight!
Ashley Jacobs has since made her account private and Thomas liked the post and responded with a few kind words. "Our time together brought much outside pressure, but what they didn't see was how I treasured your precious presence," he wrote on Friday. I pray you'll be spared more senseless anger moving forward. I wish you good things, Ashley. Only good things. Always, Thomas."
EXCLUSIVE: Ashley Jacobs Fired Amid Split With Thomas Ravenel Over Family Sleepover With Kathryn!
As reported, Thomas, 56, bashed his controversial ex on Instagram in early November — accusing her of "bad mouthing" the mother of his two children, Kathryn Dennis. Thomas and Kathryn share custody of Kensie, 4, and Saint, 3.
"I totally disavow this horrendous behavior and will have nothing to do with her," Thomas wrote about Ashley on November 12th, in a since deleted post. "So hateful. Hope she gets help."
He also wrote in the comments section that he "begged her over and over to no avail … So hateful. Hope she gets help."
Thomas Ravenel and Ashley Jacobs split in August after dating for a year. The ex-couple has since been spotted in public together, most recently in October — sparking rumors of a reconciliation but Ashley clarified the status of the relationship on November 19. She responded to a fan asking why Thomas appeared to be "turning on" her. "Thomas and I aren't together. I wish him the best though," Ashley responded.
Thomas implied that Ashley had cheated on him. "Today, my personal life just took a huge upward turn," he tweeted in August. "I finally have more than enough information to move forward without any doubt or hesitation and I'll never look back … After 30 years I finally understand the lyrics from that wonderful Chicago tune: If she would have been faithful / if she could have been true / then I would have been cheated / I would have never known real love."
Filming for Season 6 of the Charleston based hit is underway and both Thomas and Ashley are not returning. Southern Charm is expected to return in 2019.
"Like" us on Facebook  "Follow" us on Twitter and on Instagram