Married To Medicine
Quad Webb-Lunceford Confirms Husband's Pinky-Size Pen*s & Talks Beef With Mariah Huq! (VIDEO)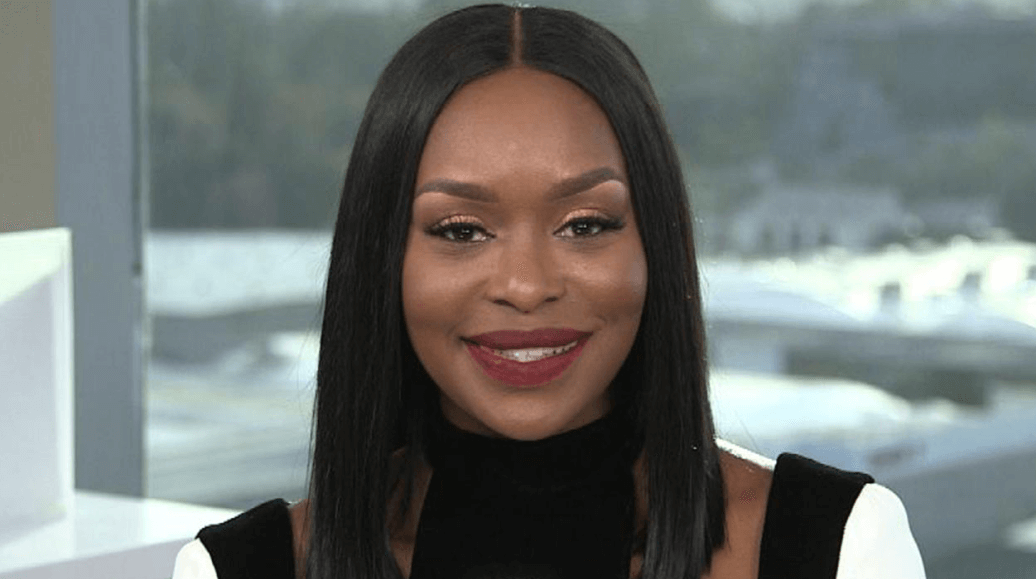 Quad Webb-Lunceford Sounds Off On Dr. G's Pen*s!
Quad Webb-Lunceford is speaking out on her messy divorce drama with her estranged husband playing out this season on Married to Medicine, her beef with Mariah Huq, and confirms Dr. Gregory Lunceford's pinky-sized pen*s.
In September, Mariah took to Instagram Live to blasts her former friend in a blistering 14-minute video — she accused Quad of basically turning Hollywood. 
"You know…. I'm like girl stop trying to push a false narrative, sis. This is who I am. Life is about growth and if you're not growing then you got cement shoes on." Quad tells Hollywood Unlocked host, Jason Lee.
She continues: "So, I'm not the same person now that I was at 20 years old — and it's called growth. And when I've worked as hard as I've worked within the realm of television and has sacrificed as much as I have. I got a lot to lose, where some people don't have anything to lose…all they have is Married to Medicine."
Quad dishes on the other women on the Bravo reality series showing support amid her marriage troubles and describes Heavenly Kimes' crab boil as a "planned attack." 
"Some of the women were very supportive. I don't want to take and lump everybody into one barrel that that's not what it is. I have received the tons of support from Contessa [Contessa Metcalfe]. I've received support from Jackie, of course she once was in this situation and and even Heavenly had come around." Quad reveals.
"You saw everything that happened in episode 603 when I went to Heavenly's house with the crab boil and it was like a complete ambush like it was like they said on the phone and said oh girl she come tonight, girl okay you say this and I'm gonna say this and you said it's not my plan of attack."
"I think they were trying extremely hard to kind of bring me out of character so they can say 'AHA' — that's your talk show host!"
At one point in the interview, Quad admits that she and Dr. Simone Whitmore are no longer close after their blow up at Heavenly's crab boil.
"We [Simone and Quad] at one point had a very close relationship. We traveled together. I was at her son's basketball games. When we were looking for her father. I'm walking around Nashville, Tennessee in Giuseppe's, like it was my father. I cared so much for her."
"I am very disappointed with how she treated me at Heavenly's house, with the whole attack and then standing up saying I think I'm better than everybody. No, I don't think I'm better than anybody than anybody or everybody."
"That was a bit disturbing to me that she would take on this whole persona to be the mean girl."
Press play to listen below:
The 'Sister Circle' host also reveals intimate details about her husband's infidelities. She admits that she believes Jackie Presley — the woman at the center of Dr. Gregory's hotel romp involving oral sex.  
"There was a young lady who came forward, who he had oral sex with, in the hotel. I believe he did. I don't believe that he took the time out to get a hotel room and then took the time out to purchase it; and was not looking for anything in return. I truly believe that the young lady was telling the truth."
The Married to Medicine star once played a happy doctor's wife on TV but as her marriage continues to crumble, Dr. Gregory revealed the two stop having sex a year after getting married. Quad denies her husband's accusations.
"Recently my husband has went out publicly and made some statements that have been completely untrue about about me and about our marriage." Quad tells the radio host. "He stated that we hadn't had sex since the second year of our marriage. I am in my 30's."
Host Jason Lee interrupts to state, "You could have come back and said it's because he had a little pen*s."
Quad confirms the tiny size of her soon-to-be ex husband's anatomy in her response to the host.  
"Well you know…I have never really focused on the size, but more interested in how you work it!"
RELATED: Dr. Gregory Lunceford Reveals Marriage to Quad Webb-Lunceford Was Fake For TV — 'No Sex For Years!' 
In September, the 37-year-old filed for divorce from her husband of six years. 
Press play above to hear Quad Webb-Lunceford tell her side of the drama surrounding her marriage and Married to Medicine.
Married to Medicine airs Sunday nights, at 8:00 p.m., ET, on Bravo.      
"Like" us on Facebook  "Follow" us on Twitter and on Instagram