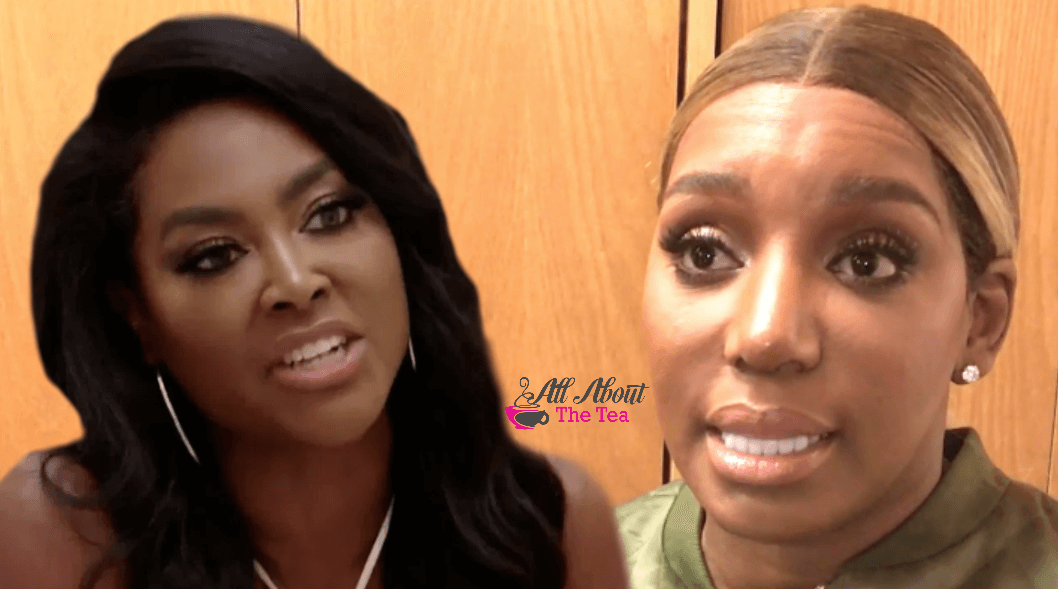 Kenya Moore Diss NeNe Leakes!
Kenya Moore sadly can't let go of  The Real Housewives of Atlanta after her humiliating termination from the Bravo reality series. 
This is suppose to be the most exciting time of Kenya Moore's life — she's "pregnant" at 47-years-old with a "miracle" baby — yet, she's angry and lashing out. First, she took swipes at various blogs that reported her fakery, then the production company and Bravo, and now her former co-star, NeNe Leakes.
RELATED: 'Let A Bish Know!' Fired Kenya Moore Begs For #RHOA Job In Cryptic Farewell Post!
On October 4, the washed up beauty queen conducted an Instagram Q&A with fans. She played a game of "Call, Text, Delete" at the request of a fan and was given the options: Porsha Williams, NeNe Leakes, and Andy Cohen. Kenya responded with, "Call Porsha. Text Andy. Delete Nene."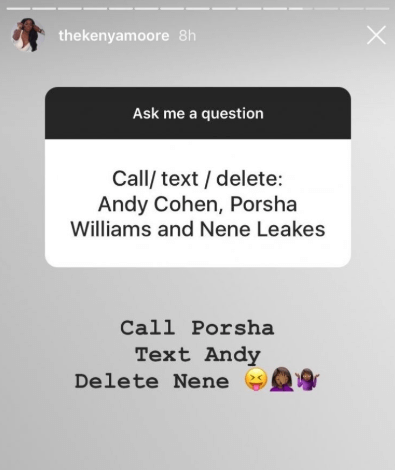 RELATED: Kenya Moore LIED About Returning to #RHOA — Not Welcomed Back By Bravo!
The former Miss USA's responses come as no surprise — as reported, NeNe recently cut off communication with Kenya.
"NeNe has doubts about Kenya's pregnancy," a source reveals to AllAboutTheTea.com. "And NeNe has not been responding to Kenya's calls, texts, or DMs, so Kenya unfollowed NeNe."
When another fan questioned who Kenya still keeps in contact with on the reality show, she replied "Cynthia and Kandi," adding that they were her "sisters" who has her back. Then she mentioned that Porsha has been supportive of her and "It feels good to grow."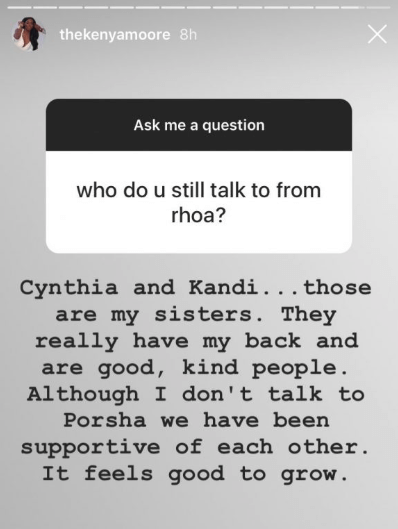 The former Miss USA announced her pregnancy during the Season 10 reunion but some fans aren't convinced that her bun-in-the-oven is the real deal. 
Another fan asked Kenya if she would return to the show — she gave a hopeful response, "I always say never say never." Bravo production reportedly made the decision to fire Kenya after she secretly got hitched, and later refused production's efforts to chronicle her personal life.
Share your thoughts on Kenya Moore dissing NeNe Leakes and her response on potentially returning to RHOA. Sound off below!
The Real Housewives of Atlanta season 11 premieres on November 4, on Bravo.
"Like" us on Facebook  "Follow" us on Twitter and on Instagram