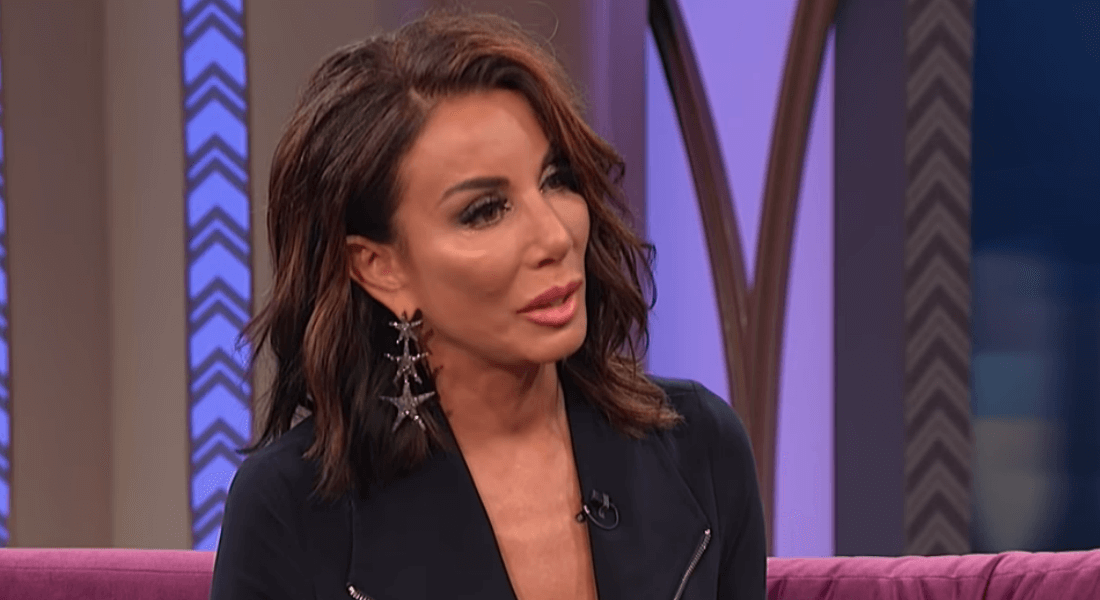 Danielle Staub appeared on The Wendy Williams Show on Wednesday — to dish Real Housewives of New Jersey dirt — and address an AllAboutTheTea.com  exclusive report exposing Margaret Josephs nudging her out of the Bravo spotlight.
As exclusively reported, Sirens Media producer, Dorothy Toran, had cut off communication with Danielle while remaining close with her co-star, Margaret Josephs. A source spilled that Danielle had been frozen out of promo opportunities, and should expect lots of axed "friend" footage.
Danielle addressed the report claiming that Margaret is behind her limited role in Season 9, but kept the details vague.
"That's the funny thing about rumors, wouldn't we all like that kind of power?" Danielle told Wendy, before taking a swipe at Margaret, snarking that she had only "been here a minute." Danielle was not featured in the trailer for the upcoming season, and when Wendy asked why, she shot back—commenting that she "was the reason for the trailer."
"Maybe you know some people?" Danielle quipped to Wendy, when she asked why she wasn't made a full-time Housewife. 
The 56-year-old admitted that the friendship she once shared with Margaret had hit the skids.
"I'm going through a rough time and it would've been nice for her to not be there for me but stay out of my marriage," Danielle said.
Sirens cameras captured Danielle and Marty Caffrey's wedding last May — the newlyweds splitting only four months later.
Danielle treaded lightly when speaking about the messy cast dynamic — because slamming a producer could jeopardize her Housewives future. Danielle and Teresa Giudice are as close as sisters — but the alliance does not appear to be amping Danielle's shot at a full-time spot.    
The Real Housewives of New Jersey premieres on November 7th, on Bravo.
"Like" us on Facebook  "Follow" us on Twitter and on Instagram