Married To Medicine
Heavenly Kimes Apologizes to Mariah Huq & Says She Almost Got Her 'Ass Whipped'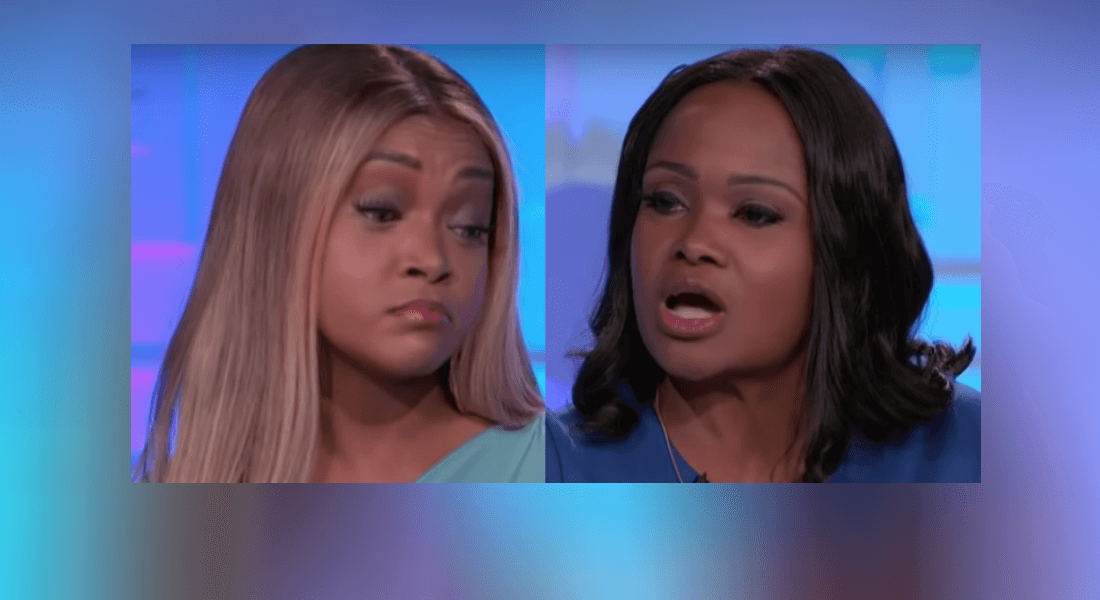 Mariah Huq and Heavenly Kimes, confront each other about their ongoing rivalry, on the new talk show, 'Face The Truth.' 
On September 26, The Married to Medicine stars came face-to-face to tackle deep-seated issues that prevent them from cultivating a friendship. 
As fans know, Mariah labels Heavenly a bully, who attacks her unprovoked and insults her mother, Mama Lucy. On the other hand, Heavenly claims it's all in good fun. 
Their disagreements usually end in screaming matches and neither knows how their rift got this bad. The 'Face The Truth' panel of professionals dissect their issues and attempt to help the ladies come together.

In the clip below, Mariah confronts Heavenly for constantly attacking her mother, Mama Lucy, with low blow insults. Heavenly claims she's making "your mama" jokes, that she feels do not cross the line.

Heavenly accuses Mariah of using fake social media accounts to troll her online. Face The Truth's investigative team researched the alleged fake social media profiles and determined that Mariah is not trolling Heavenly under phony identities. Press play to hear the investigator's findings and Heavenly's reaction.
Below watch Heavenly struggle through a very awkward apology to Mariah. Their rift started when Heavenly joined the show in season two and verbally attacked Mariah's mother, Lucy. The insults were based on issues that occurred with other Married to Medicine cast members (not Heavenly), prior to the dentist joining the show. 
The Face the Truth team of therapists share assignments and insight with Mariah and Heavenly to help them start a new friendship and move forward to be better castmates.
Can Mariah Huq and Heavenly Kimes start a new friendship and move forward? Sound off below!
"Like" us on Facebook  "Follow" us on Twitter and on Instagram