Exclusive
Thomas Ravenel's Accuser's False 'Forcible Rape' Narrative Exposed!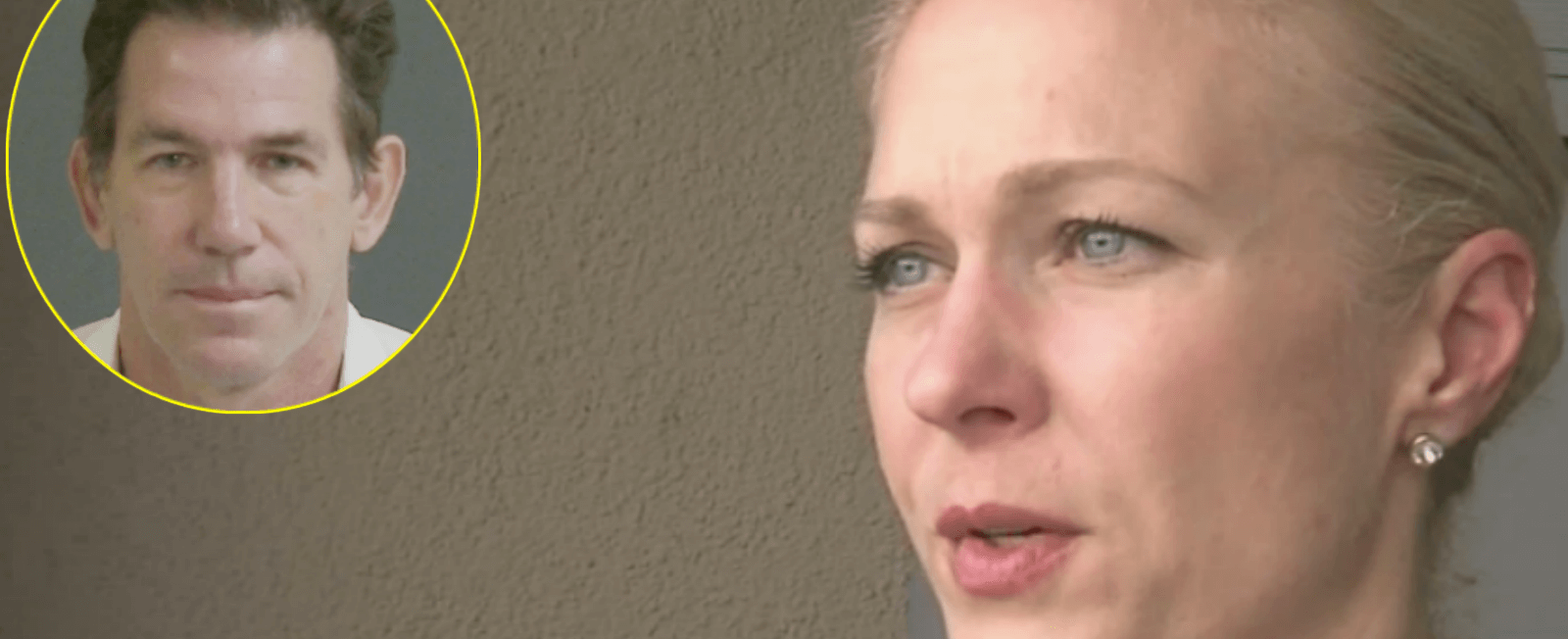 Thomas Ravenel's Sexual Assault Accuser's False 'Forcible Rape' Narrative!
Thomas Ravenel, was arrested and charged with assault and battery in the second degree on Tuesday — but details surrounding the high-profile case have become muddled.
The charge stems from a sexual assault accusation levied against him by his former baby nurse, Dawn Ledwell. The North Carolina nurse filed the police report in May.   
AllAboutTheTea.com has obtained a copy of the Charleston Police Department affidavit signed by Ledwell, describing her account of the alleged incident. Despite multiple media outlets presenting the alleged incident as a "forcible rape" — we can exclusively report that nowhere in Ledwell's statement does she accuse the former Southern Charm star of rape.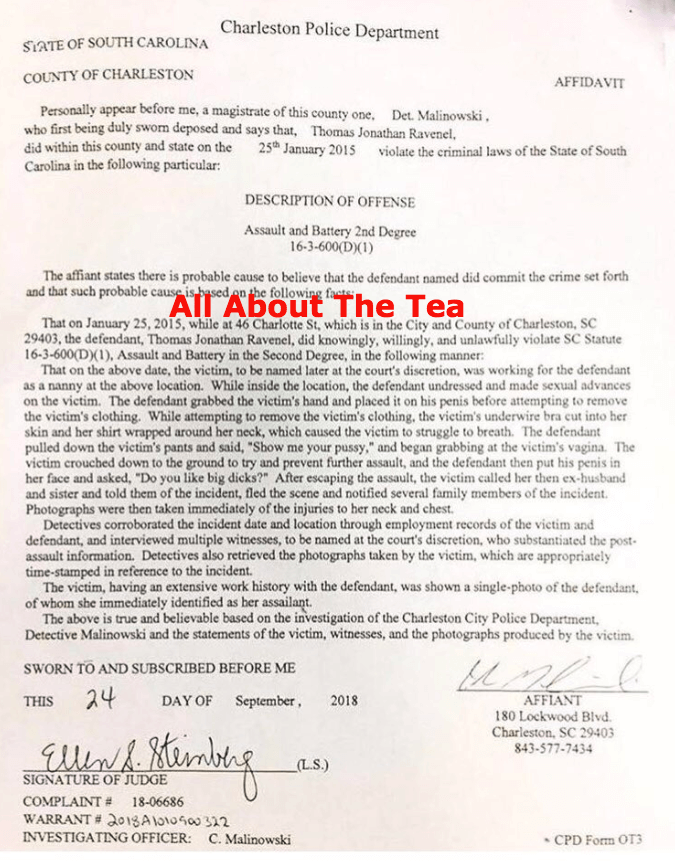 Ledwell, 43, gave a detailed interview to DailyMail.com in May, the outlet stating that Ledwell claimed that Ravenel "violently raped her" in December 2015. "On the night Dawn claims Ravenel raped her…." the May 14, 2018 article states. The partial headline reads—"Former nanny of Southern Charm star Thomas Ravenel claims he 'violently raped her while his infant daughter slept in the other room.'" Ledwell also told People that Ravenel was being investigated for "first-degree forcible rape" in an article, also dated May 14, 2018.
Ledwell also spoke with local ABC affiliate WCIV this morning at the the courthouse and once again she says she was "forcible raped."
"I feel relief but I'm not 100-percent satisfied because he was charged with assault and battery and the crime extended beyond that. It was forcible rape," she said after the hearing.
She continued: "It's the only time that he assaulted me but there are other indiscretions that were not appropriate. No touching, but were just inappropriate," said Nanny Dawn. "My goal here is for personal healing, to advocate for myself, to advocate for other sexual assault survivors."
Press play to watch the video below.

Ledwell did not use the word "rape" in any published quotes, and dodged describing the incident in detail in prior interviews. She did share both media interviews on social media, and did not correct the false rape narrative during the months long police investigation. Ledwell apparently scrubbed her social media support of the two misleading articles.
We will continue to follow the Thomas Ravenel case closely.
"Like" us on Facebook  "Follow" us on Twitter and on Instagram