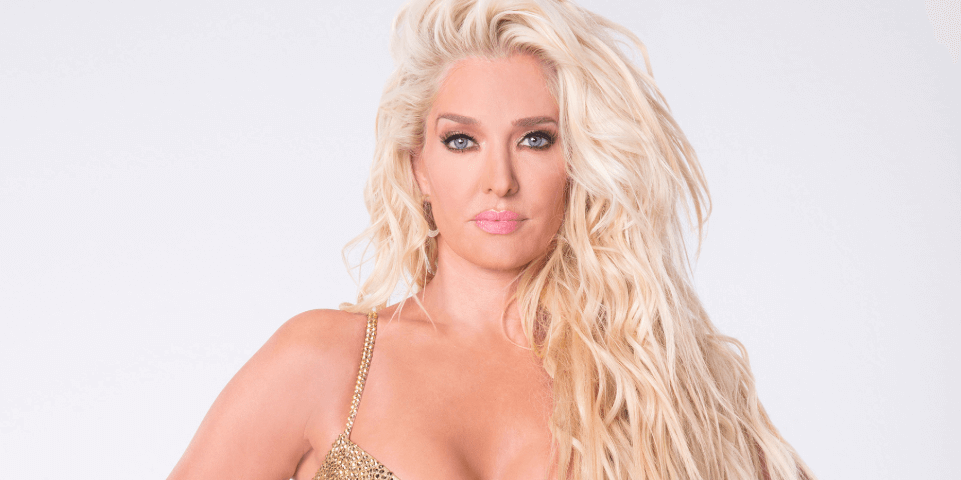 Erika Jayne Confirms Lisa Vanderpump Refused to Film!
Lisa Vanderpump recently refused to film with other Real Housewives of Beverly Hills cast members — and Erika Jayne is confirming our tea.
"You know…Facts are facts!" The pop singer told the E! Daily Pop hosts in response to the rumor Vanderpump refused to film.
"Well, I feel like if everyone can take it on the chin — like Rinna has, Dorit has, or everyone has…you know." She adds, "It's an ensemble cast."
When asked if Vanderpump gets special treatment — the reality starlet repeated, "It's an ensemble cast!" 
Press play below to watch Erika Jayne throw shade at Lisa Vanderpump, in the following interview. 
As reported, the upcoming season of The Real Housewives of Beverly Hills will center around Lisa Vanderpump feuding with almost everyone on the cast.
Specifically, the restauranteur is having major issues with co-stars — Dorit Kemsley and Teddi Mellencamp Arroyave — and has been distancing herself from the group.
"There is beef between Dorit and LVP, and LVP and Teddi Mellencamp," the source explained to US Weekly. "They did a cast shoot for the new promo shots and Lisa wanted to shoot separately and do hair and makeup separately."
Earlier this month, Lisa Rinna and Erika Jayne took to Instagram to imply one of their co-stars would not take group photos with the cast and the cast was placed on lockdown, as a result. 

Vanderpump and Kemsley's falling out stems from Dorit adopting a dog from Lisa Vanderpump's rescue organization, Vanderpump Dog Foundation, and then returned it to a shelter, infuriating Vanderpump and causing a major rift. But the pup bit Dorit's son, Phoenix, forcing the mom to give it to another family, who in turn, took the dog to a shelter.
Their rift has forced other Housewives to choose sides and most are not #TeamVanderpump. 
Share your thoughts on Erika Jayne shading Lisa Vanderpump for refusing to film with her Real Housewives of Beverly Hills co-stars. Sound off below!
"Like" us on Facebook  "Follow" us on Twitter and on Instagram