Celebrity News
Dorit Kemsley Humiliated on #RHOBH Cast Trip Over Ripping Off Ex Business Partner!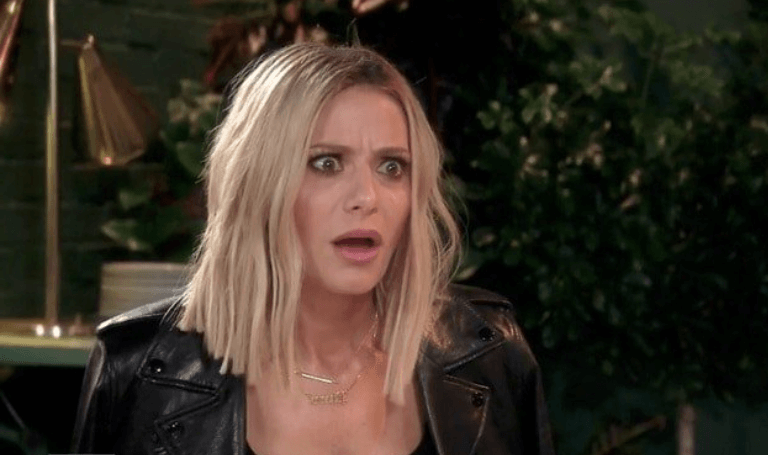 Dorit Kemsley Humiliated on #RHOBH Cast Trip!
Dorit Kemsley's legal drama seems to popping up everywhere!
The Real Housewives of Beverly Hills star was confronted and chased by a screaming woman during a cast trip in Nassau, Bahamas.
The incongruous altercation caught the mom of two off-guard — as she sunbathed poolside with co-star, Lisa Rinna, at the Baha Mar hotel.
"Why don't you pay back Ryan Horne the money you owe him," the woman screamed at Dorit, "You cheap bitch!" The embarrassing spectacle was caught on video and posted on social media by the accoster. Press play to watch below.
What you don't want to talk about it?! LMFAO. Run rabbit run. @doritkemsley1 #brokeass #theif #conartist #RHOBH #Doritkemsley pic.twitter.com/WtGW9jdTvw

— QUEEN OF THE DAMNED (@Jasminelennard) August 17, 2018

The woman has been identified as a friend of Dorit's former business partner, Ryan Horne, reports The Blast. Horne is currently suing Dorit and her hubby Paul Kemsley for allegedly cheating him out of profits from their swimsuit business and a $200K investment.
Dorit Kemsley and Lisa ran away from the lady, as she chased them around the pool. Hotel security had to step in and save the reality starlets from the verbal attack.
Luckily for Real Housewives of Beverly Hills fans, all the drama was captured by Bravo cameras and will likely be shown in the upcoming season!
Share your thoughts on Dorit Kemsley's humiliating showdown over her legal issues. Sound off in the comments!
"Like" us on Facebook  "Follow" us on Twitter and on Instagram