Charrisse Jackson-Jordan's Forced to Sell House In Messy Divorce! (EXCLUSIVE)
Charrisse Jackson-Jordan Divorce Drama Exposed!
Former champagne flute holder, Charrisse Jackson-Jordan's personal life has been a mystery to viewers, after The Real Housewives of Potomac star was demoted to "Friend of a Housewife," in Season 3.
Charrisse Jackson-Jordan and Eddie Jordan in happier times
By the close of Season 2, The Real Housewives of Potomac fans witnessed Charrisse Jackson-Jordan's 20-year-marriage to college basketball coach, Eddie Jordan, unravel and ultimately resulting in a divorce filing — but many don't know the dirty details behind couple's demise.
While Charrisse would prefer to keep all her divorce drama secret, the tea is pouring out of Potomac and AllAboutTheTea.com is here to spill it!
"Charrisse's divorce from Eddie is still ongoing — she's bitter, angry and going through hell right now," a source tells AllAboutTheTea.com.
EXCLUSIVE: Kyndall Douglas EXPOSES Charisse Jackson-Jordan's Shady Plot! 
So why is the mom of two so bitter and angry lately?
"Her [Charrisse Jackson-Jordan] husband left her for a woman she considers ugly and homely. She can't get over this fact and talks about it all the time."
The source continues: "Eddie hates the sight of Charrisse and wants nothing to do with her," the local source dished. " He's wrapped up in a woman Charrisse considers beneath her, and can't understand why he would leave her for that woman. She tells anyone that will listen she looks so much better than Eddie's girlfriend."
The divorce signifies the end of her relationship with Eddie and also her Potomac zip code — forcing her to part ways with her palatial mansion that Charrisse and her kids have called home for many years. 
"She's being forced to sell her house and won't be able to afford to continue to live in Potomac after the divorce," a snitch revealed to AllAboutTheTea.com. "Her kids are both over 18 and off to college, so the child support is about to run out."
According to Zillow, the 6-bedroom house is listed for $2.5 million, and went on the market in June 2018.
Charrisse Jackson-Jordan, 53, is now an empty nester with her youngest child, daughter Skylar heading to college this month and her son already in college.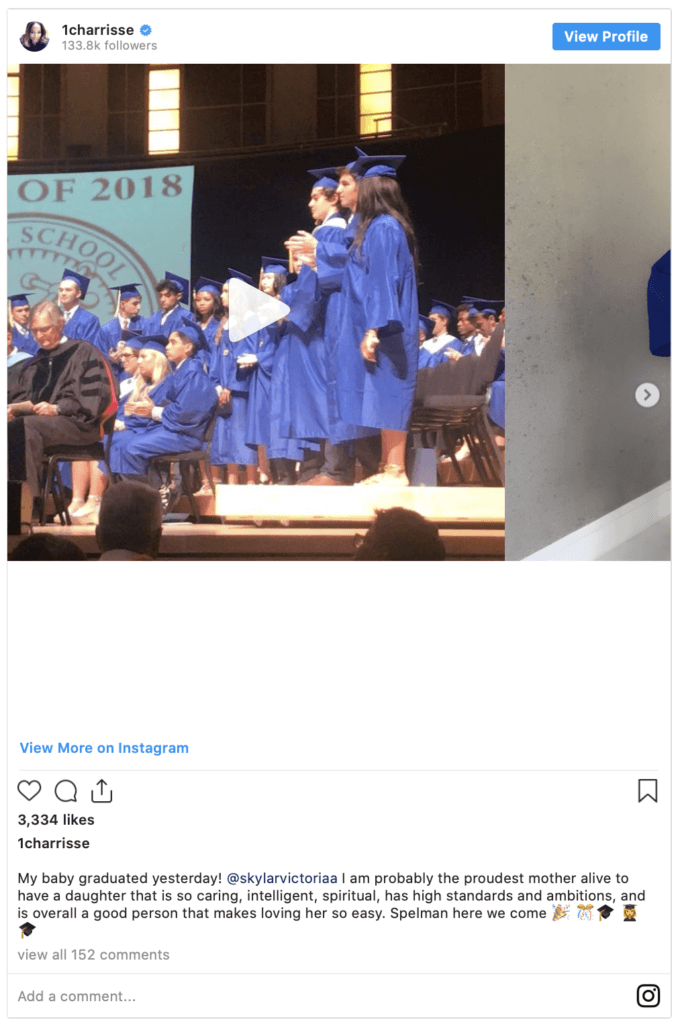 The Jordans wed in 1997 and their marriage was chronicled during season 1 of the Bravo reality series. 
Share your thoughts on Charrisse Jackson-Jordan's divorce drama — sound off in the comments!
Stay Connected With All About The Tea: Twitter Ι Instagram Ι YouTube Ι Facebook Ι Send Us Tips
Nancy Zhāng is an Entertainment Blogger for All About The Tea. Nancy covers hot topics, recaps and celeb news. She loves to multi-task as a writer and a private chef. She received a B.S. in Mass Communications from LSU. Nancy's married and the proud mom of 2 German Shepherds.