Ruthless! David Beador Wants to Cut Shannon's Spousal Support At Next Hearing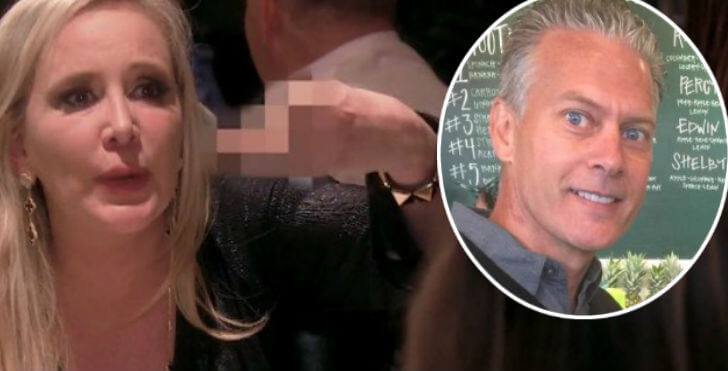 Divorce is never cheap, and David Beador knows it all too well in his pricey divorce from Shannon!
As reported, The Real Housewives of Orange County star filed for divorce from her abusive ex in December 2017, and in March Judge James Waltz ordered David to fork over $22,500 for spousal and child support to his ex. The payments are divided as follows:
$12,000 — child support for their three daughters, Sophie, 16, and 13-year-old twins Stella and Adeline

$10,500 — spousal support for Shannon
Despite the judge reducing the support award from $30K to $22.5K, David was incensed and spewed obscenities at his estranged wife over the temporary ruling, "She spends like a freak!" he shouted in the courtroom.
https://www.instagram.com/p/BhC_q7dh_Xw/?taken-by=shannonbeador

Now a new report claims that David wants to further reduce the spousal award, especially after Shannon's new "QVC Real for Real Cuisine" meal plan reportedly netted millions for the reality star.
"He thinks that Shannon is just being greedy, and it isn't fair," a source tells RadarOnline. "She doesn't care what he thinks anymore."
https://www.instagram.com/p/BhNdH76h0rH/?taken-by=shannonbeador

The couple returns to court in July, where an accountant analyzing each party's income will present results to the judge. If the support order is greater than $22,500 per month, David will owe Shannon additional support for the period; if the order is less than $22,500 per month, Shannon will be charged with the excess support she has received. However, a source reveals that Shannon is pretty certain, the court will rule in her favor and not decrease her support.
"Shannon already dropped the amount of what the judge thought was fair when he had a fit in the courtroom," the source told Radar, adding that she's confident the total won't be dropped again. "She knows that the courts will side in her favor, especially after he caused such a disturbance the last time they were there."
Shannon's divorce drama will play out in season 13 of The Real Housewives of Orange County — so expect cameras to capture the July courtroom showdown. The Bravo reality series returns on July 16.
"Like" us on Facebook "Follow" us on Twitter and on Instagram
Nancy Zhāng is an Entertainment Blogger for All About The Tea. Nancy covers hot topics, recaps and celeb news. She loves to multi-task as a writer and a private chef. She received a B.S. in Mass Communications from LSU. Nancy's married and the proud mom of 2 German Shepherds.