'RHOP' RECAP: Wendy Osefo's Mother Exposed as an Infamous Voodoo Witch Who Works Spells on Unsuspecting Souls!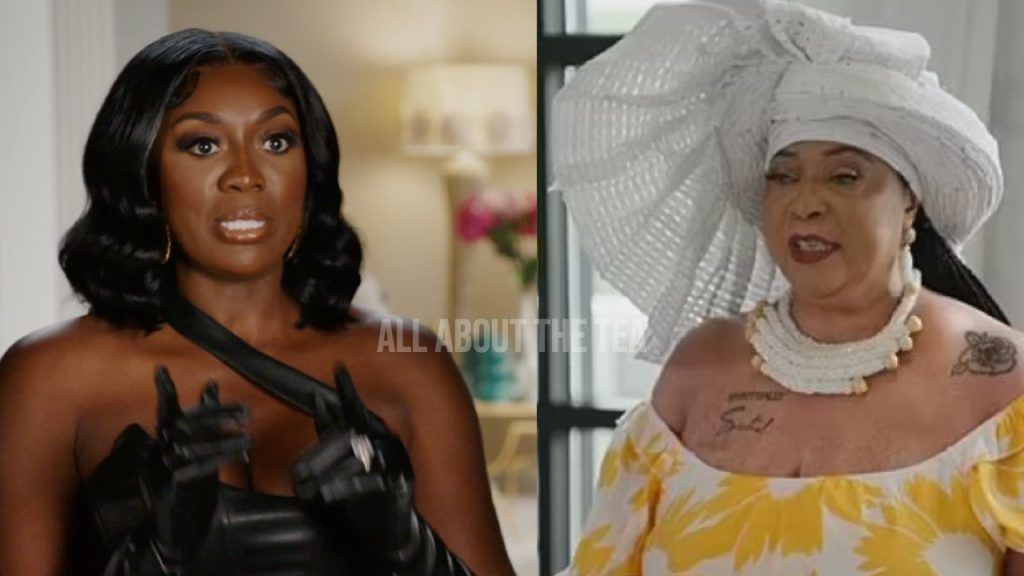 'RHOP' RECAP: Wendy Osefo's Mother Exposed as an Infamous Voodoo Witch Who Works Spells on Unsuspecting Souls!
Welcome back to another episode of The Real Housewives of Potomac! The ladies are at Ashley Darby's Seaside in the City housewarming party, where Robyn Dixon is about to get grilled outside, and Ashley's relaying incorrect information to Wendy Osefo. Wendy explains to Ashley what Osu is that the article was incorrect. Outside, Mia Thornton tells Robyn that she wants to be there for her and soon Robyn comments that she's not running from anything. Robyn reiterates what occurred when Gizelle Bryant, Charisse Jackson-Jordan, and Ashley said at Robyn's intervention and Robyn makes it clear she's not telling Juan Dixon to change his behavior.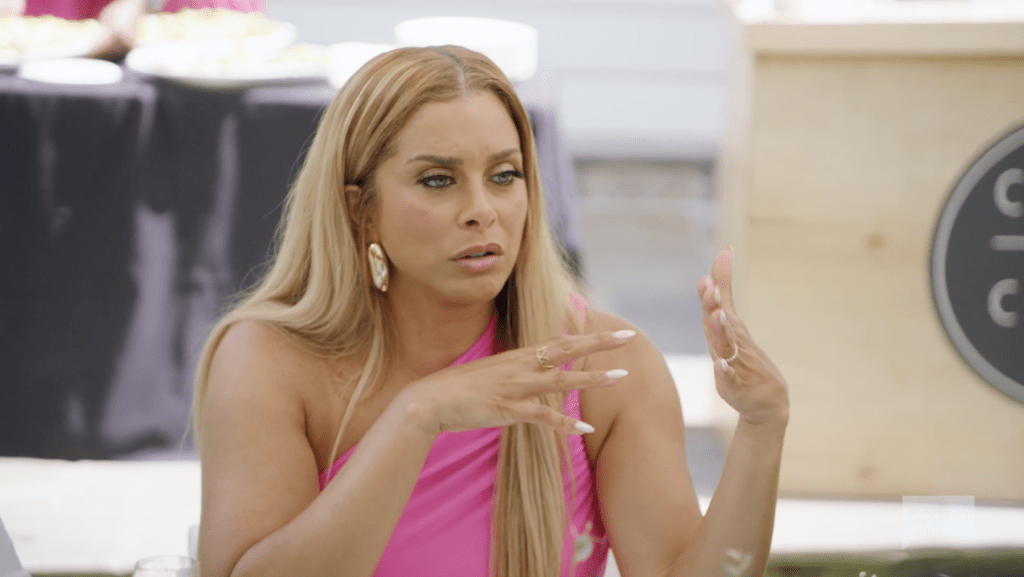 Gizelle clarifies that she wanted Robyn to hold Juan accountable for being out with Coach Breanna, especially in the midst of all the drama. Robyn says she doesn't care anymore, and Mia finds it refreshing to see Gizelle hold Robyn accountable. Next, Gizelle brings up the apology Karen Huger owes to Robyn and soon the two go off to have a private conversation. Nneka Ihim inquires if the ladies saw Ashley's home and soon Ashley and Wendy return to the table. Inside, Karen admits she and Robyn haven't been close but last year things went really left. A flashback shows the drama from last year and the rift between Karen and Robyn.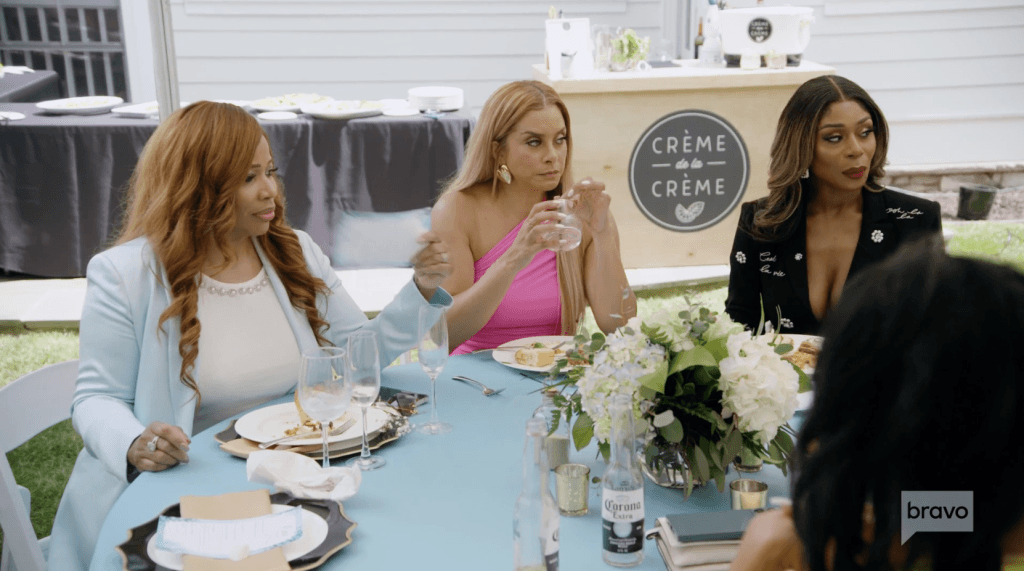 Karen would like to set boundaries and will only repeat facts and Robyn agrees to do the same. Outside, Wendy begins explaining her new talk show adventure and messy Mia is already hating. Wendy brags about the educational aspect of her show and subtlety throws shade and Mia. Mia catches what Wendy's throwing and Mia wonders why Wendy can't be cool with her.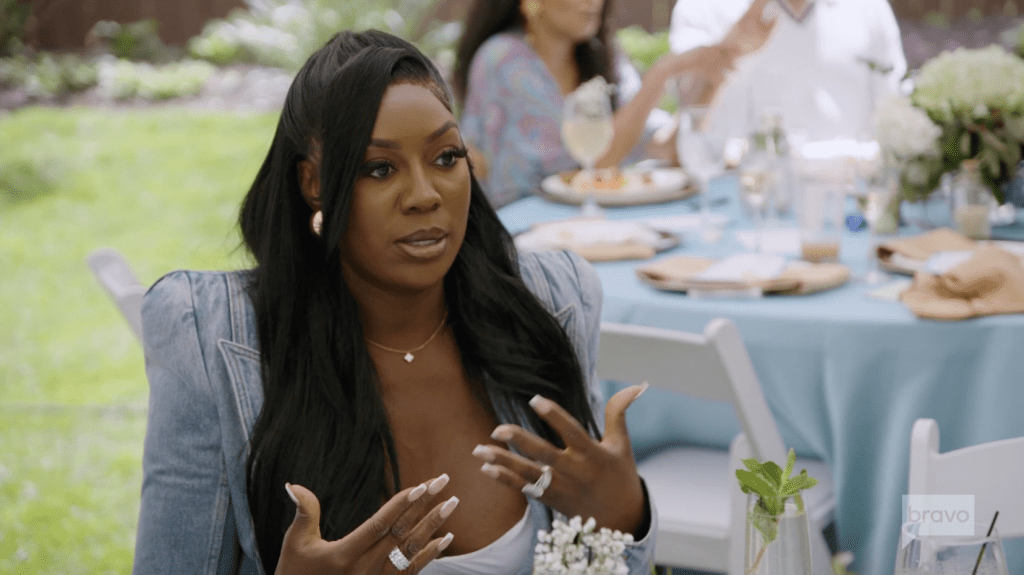 Wendy questions whether Mia would be friends with her if the shoe was on the other foot; while Karen asks Robyn if she and Juan have a traditional marriage. Robyn admits they do and that she and Juan are legally married. That's all Karen cares about and the conversation is over as soon as it begun as Robyn and Karen disagree on who started the mess.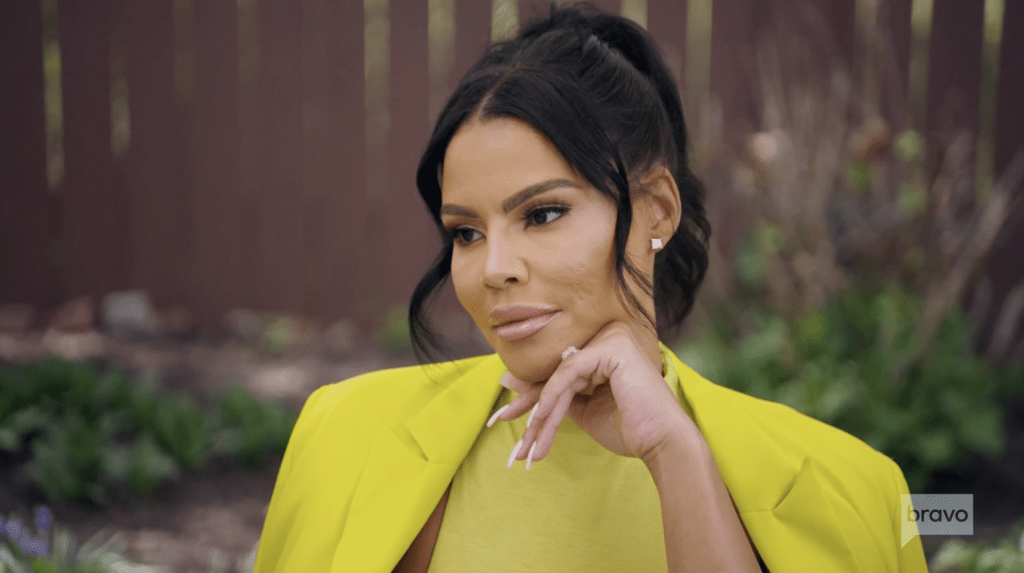 Outside, Nneka tries to gain order among the group, but Wendy continues her uncontrolled babbling. Wendy didn't appreciate Mia going on social media talking mess and Mia doesn't like that Wendy claims to be for "women empowerment" but beats women up every chance she gets, instead of uplifting women.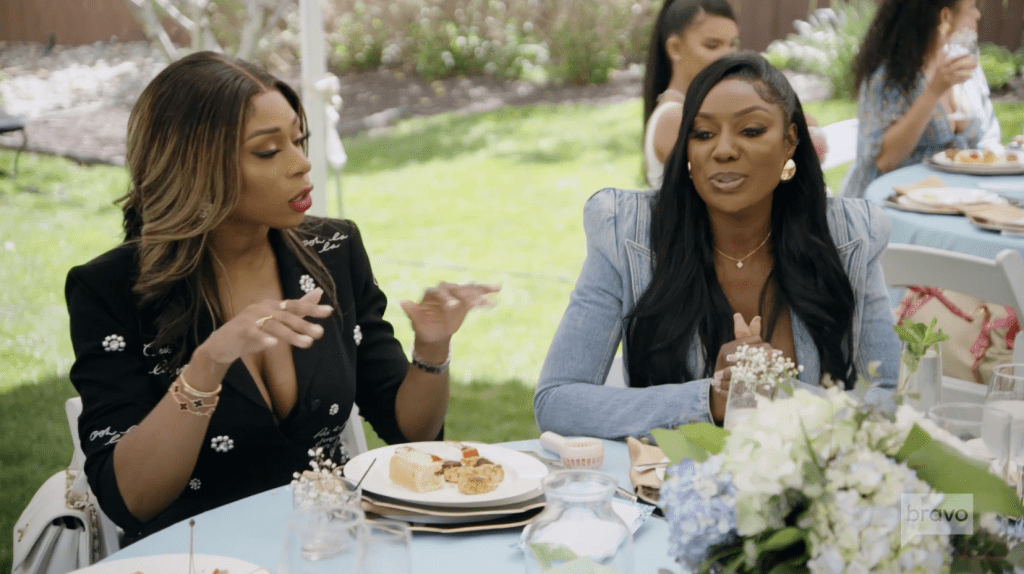 Wendy tells Mia she can't lift her up because she's too low down and stupid! Lordt! Wendy calls Mia slow and the entire table is shocked! Wendy tells the ladies that she's in a good space and wants to elevate the conversation forward. Ashley instructs the ladies to grab a drink and head inside as Nneka and Robyn have a moment at the bar. Nneka asks how Robyn feels about everyone telling her how to live her life; but Robyn assures Nneka that she's a tough cookie and can handle anything.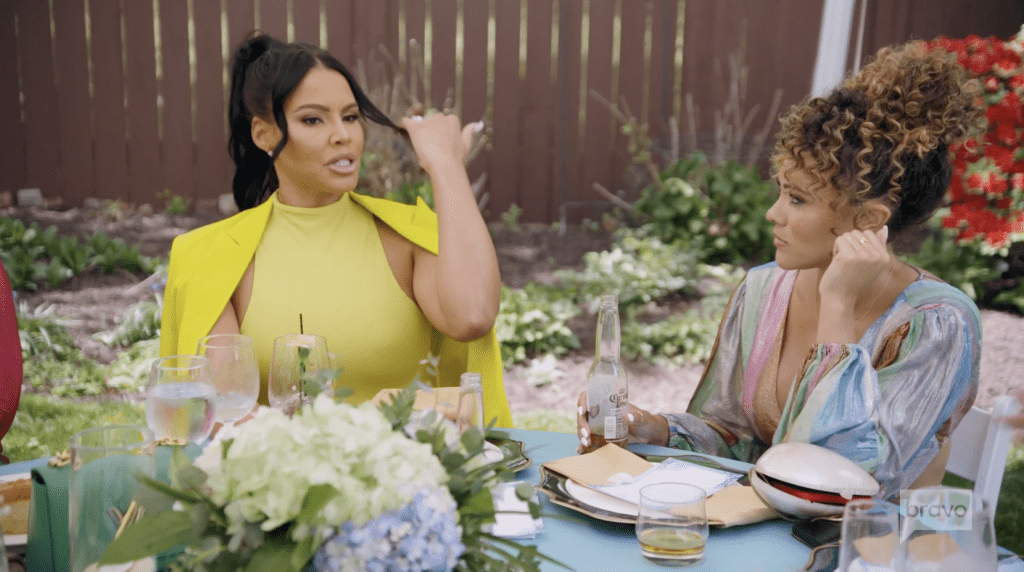 Robyn does admit at times it felt like a pile on and as Robyn's talking, Deborah walks by SMH. Nneka tells Robyn about her new house as Ashley thanks Uncle Lump for stopping by. Wendy invites Ashley and Karen to her boys first communion but doesn't invite anyone else LOL. Wendy doesn't want her kids around anyone that has ill will towards her, but Robyn doesn't care one way or the other. Ashley thanks the ladies for coming and soon everyone heads home. The next day, Candiace Dillard-Basset is preparing for her nine city tour and is ready to show the fans what she got.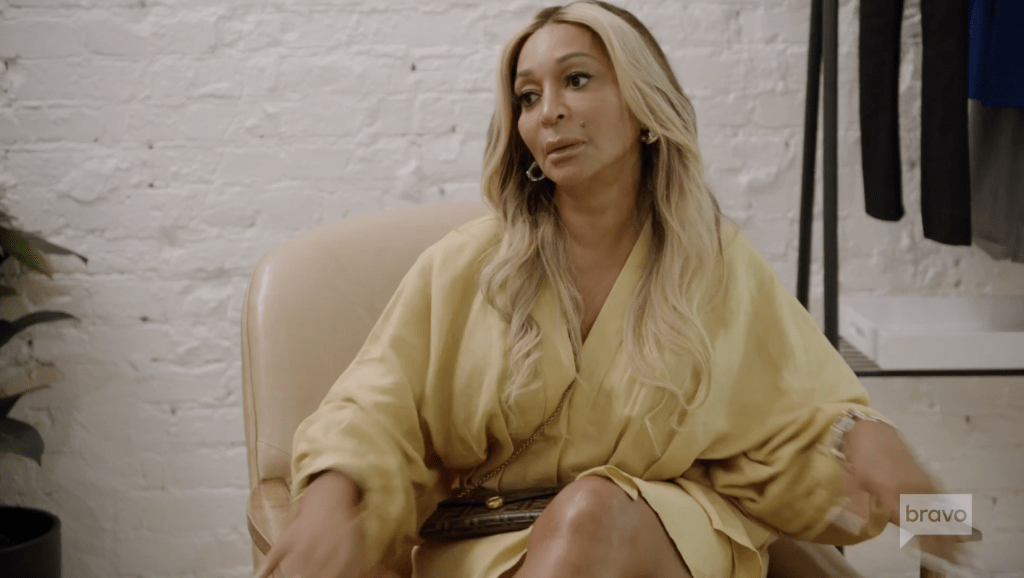 Meanwhile, Juan and Robyn are taking a walk while checking out roadkill. Gizelle and Grace are going shopping at Cloud 9 for Grace's upcoming journey to college. Grace is looking for some party clothes and Gizelle is very proud of Grace. Gizelle mentions Grace going to prom and we find out Grace will be flying to prom solo. Gizelle wonders how Grace will dance alone and of course Grace shades Gizelle for her mediocre moves. Gizelle mentions Jamal Bryant being there for Grace's prom and Grace begins to worry if her dad will approve of the dress.
At Wendy's, the kids are having lunch as Wendy questions her sons about their communion. The boys are nervous, but Wendy has a picture of her first communion, to give the boys some encouragement. Wendy's happy to be Catholic and explains the process of the communion and what colors they should wear. Wendy wants to wear white instead of yellow and then tells her boys she'll also wear white on their wedding days. Her boys aren't hearing that as Wendy instructs the boys to go upstairs to try on clothes. Eddie Osefo's wearing his "Happy Eddie" hoodie as the kids show off their outfits in preparation for communion. Wendy's happy that the kids got to this point and tells Eddie that she invited Ashley, Karen, and Candiace. Eddie asks about the housewarming party and Wendy explains the conversation Ashley had with Nneka, about Wendy. Wendy didn't like Nneka questioning her degree and Eddie questions if Nneka's the right person to bond with.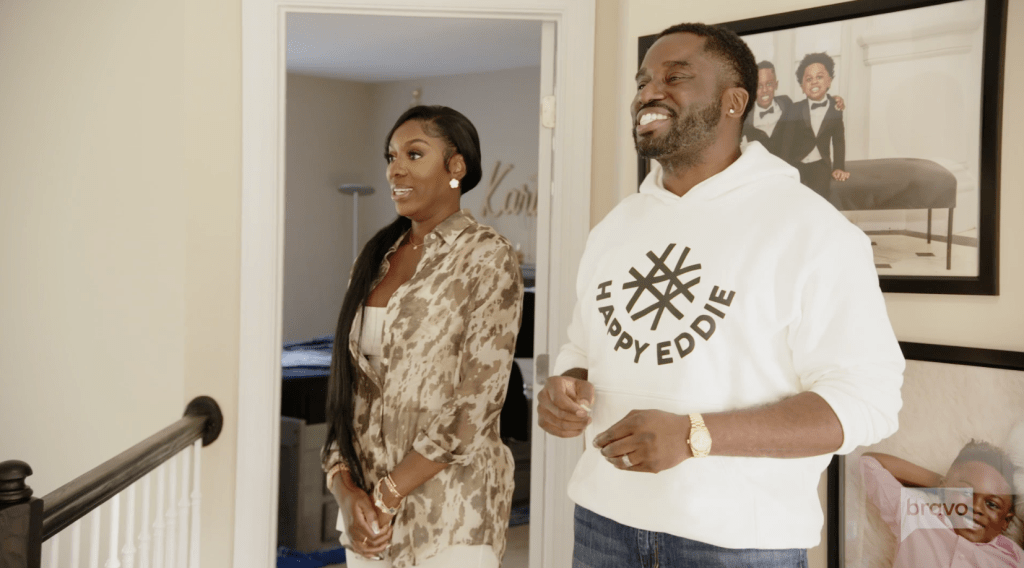 Later, Mia's eating with her kids as Karen drops by for a visit. Once inside, Karen compliments Mia's townhome as Mia prepares a place for Karen to sit. Mia sends the kids out on their scooters as Gordon Thornton arrives home. With the business in the slumps, Mia and Gordon decided to put a pause on hiring a nanny; that way Gordon can step up and help out. Karen thanks Mia for stepping up at Ashley's party but begins mentioning how she felt when Wendy invited almost everyone to her kids communion. Mia wonders what the etiquette queen thinks, and Karen admits she thought Wendy wanted to slight Robyn, not Mia. Mia tells Karen what Wendy said about Mia being slow; and soon we find out Mia's son has some developmental delays.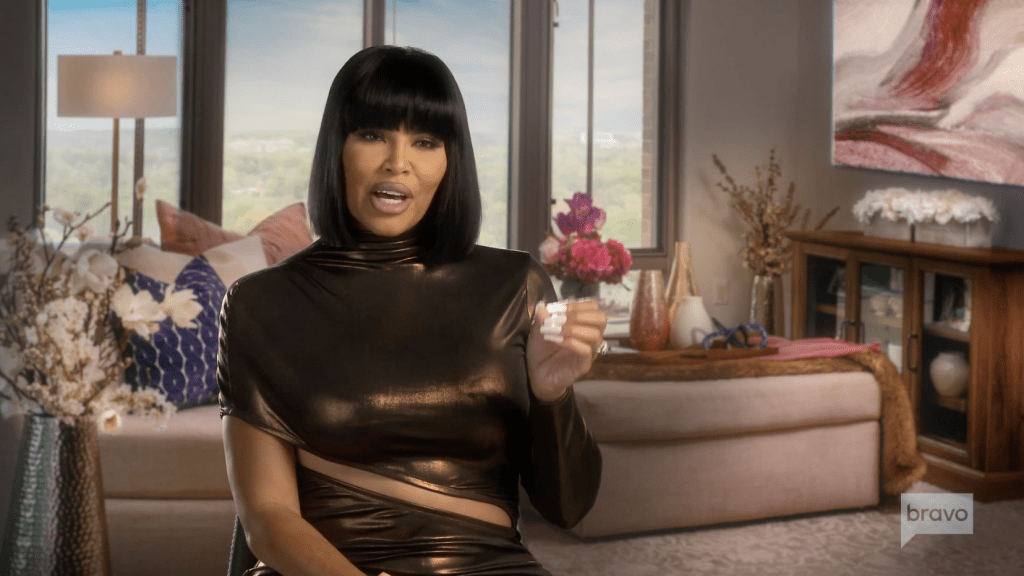 Mia's taking what Wendy said to heart and Mia reveals her feelings were hurt because kids have called her son slow before. Karen takes up for Wendy and states that Wendy doesn't know about Mia's son and if she did; probably wouldn't have said anything. However, Karen makes it clear that she will not be picking a side and will remain neutral. Mia tells Karen she rides the fence but Karen snaps back and claims she is the fence, and that the ladies ride her!
Later, Candiace meets up with Wendy for drinks and explains how tired she is after touring. Wendy begins telling Candiace about Ashley's party but is cut off by Candiace inquiring about Wendy's new friend. Keiarna is Wendy's new friend and comes in with the right energy to add to this group.
Wendy explains that Keiarna was at Wendy's event previously and after the two clicked. After ordering drinks, Candiace asks Keiarna about her business and where she's from. Moving on from Keiarna, Wendy explains what happened at Ashley's housewarming and how Nneka is coming for Wendy. Candiace wonders if Wendy knows Nneka but Wendy says she met Nneka for the first time at Ashley's house. Candiace questions Ashley's motives and warns Wendy to take Ashley's comment with a grain of salt. Wendy invites Keiarna to the boys communion as Wendy slides in that Ashley's also going to be there. Candiace admits she has fun with Ashley but as soon as you're not looking, Ashley will stab you in the ear. Oh goodness!
Later, Karen is out shopping with Ashley as she gets bitten by a bug outside LOL. After Karen makes sure her face isn't blowing up, the two begin searching for yellow to wear to the boys communion. Ashley tries on the first option and Karen loves what she sees before jumping into how Ashley feels about being around Candiace. Ashley's fine not speaking with Candiace, but Karen didn't like how no one mentioned Candiace's name at Ashley's party. Karen knows what it's like for the group to ice someone out and wants to make sure the same isn't happening to Candiace.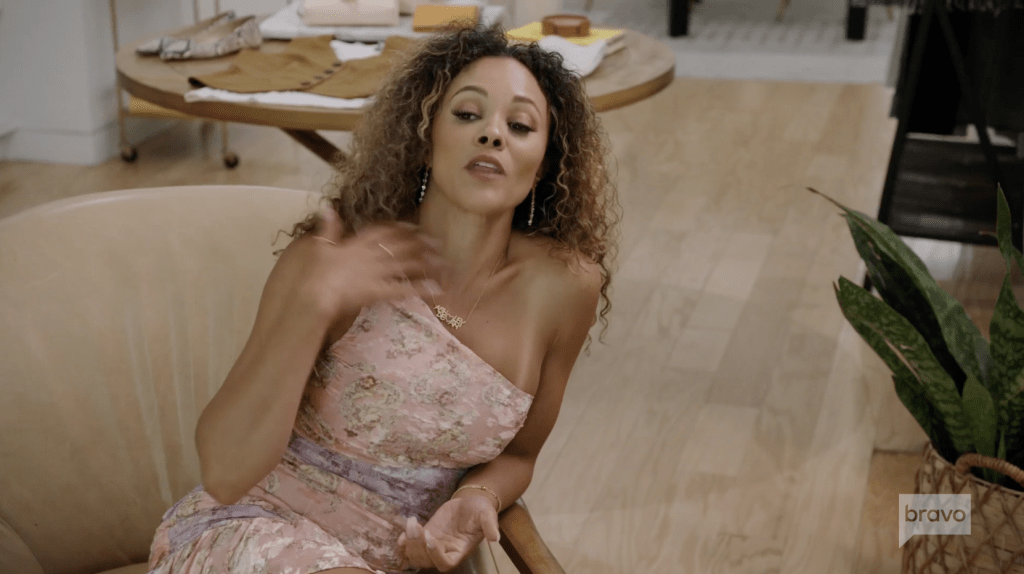 Candiace couldn't care less but Karen ask Ashley if there's any new information on the lawsuit Michael Darby is filing against Candiace. Ashley claims she doesn't know anything, and Karen reveals Candiace won't speak about it either. The two sit to give Ashley's bunions a rest as Karen tells Ashley about visiting Mia's townhome. Ashley laughs at Wendy calling Mia slow, but that laughter fades once Karen informs Ashley of Mia's sons disability. Karen admits Mia was hurt but Ashley's not taking Mia seriously. Ashley's excited to see Wendy and begins telling Karen about Nneka and Wendy's new issue. Karen's shocked by Ashley's admission and wants to know what Nneka said verbatim. Ashley claims she misremembered and now she feels guilty.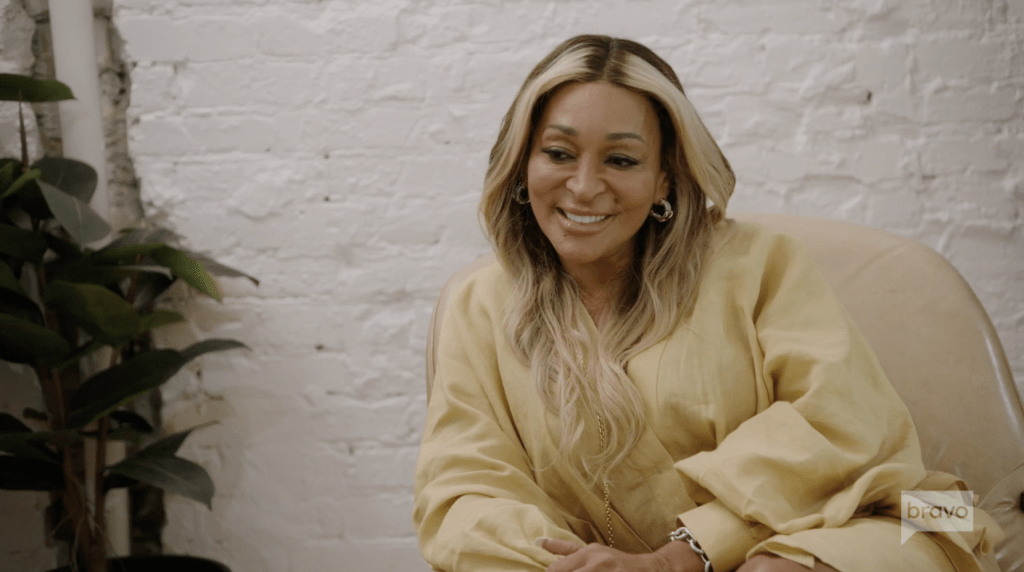 Ashley wants to make things clear with Wendy and Karen's buckling up for the ride. It's the day of the boys communion and the venue looks beautiful as Wendy explains how proud she is. Wendy's family begins pouring in as Wendy's mama questions when it's time to pray. Wendy's mama is gone off the sauce saying silly stuff as Karen arrives first. Karen congratulates the boys as Candiace arrives next and greets everyone. Wendy's mama asks if Mia's coming and after she walks away the three bust out laughing. Keiarna and Ashley arrive as Candiace splashes a fake smile on her face and Ashley apologizes for her cleavage.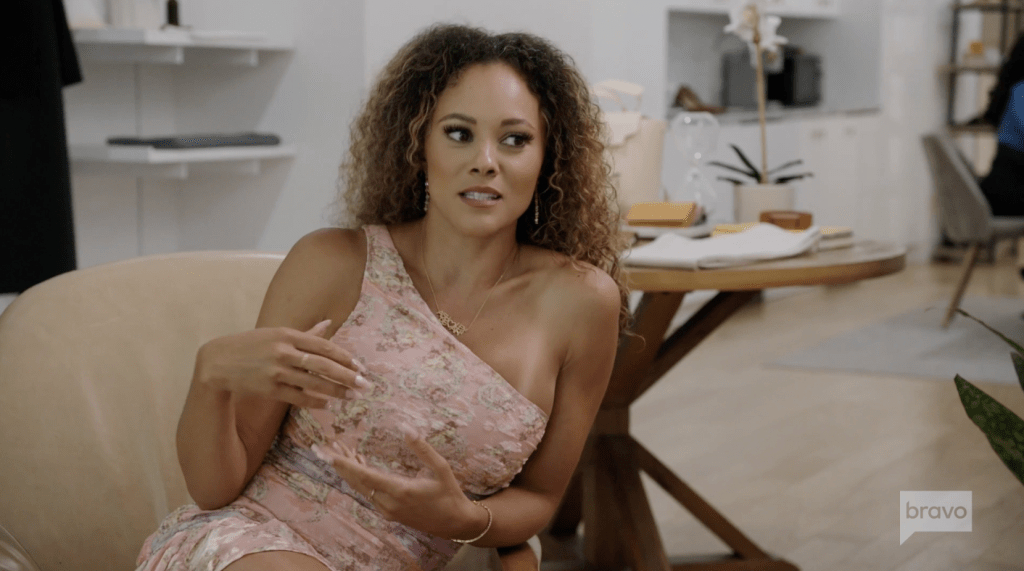 The ladies mingle as the food comes out and Wendy retells her experience at communion. Wendy thanks the ladies for coming and soon puts Candiace and Ashley in the spotlight. Candiace is fine being in the room with Ashley and Ashley feels the same way. Karen invites the ladies and their spouses to pickleball and the girls are there for it. Ashley clears things up with Wendy and actually admits what she told Wendy was wrong. Shocked and taken aback, Wendy's confused and wants clarification. Ashley can't remember anything but does apologize for misrepresenting what Nneka said. Wendy thanks Ashley for being honest and claims that she has no issue with Nneka. However, as the episode unfolds, it becomes clear that Wendy's claims of not knowing Nneka were far from truthful, suggesting that there may indeed be an underlying issue between them.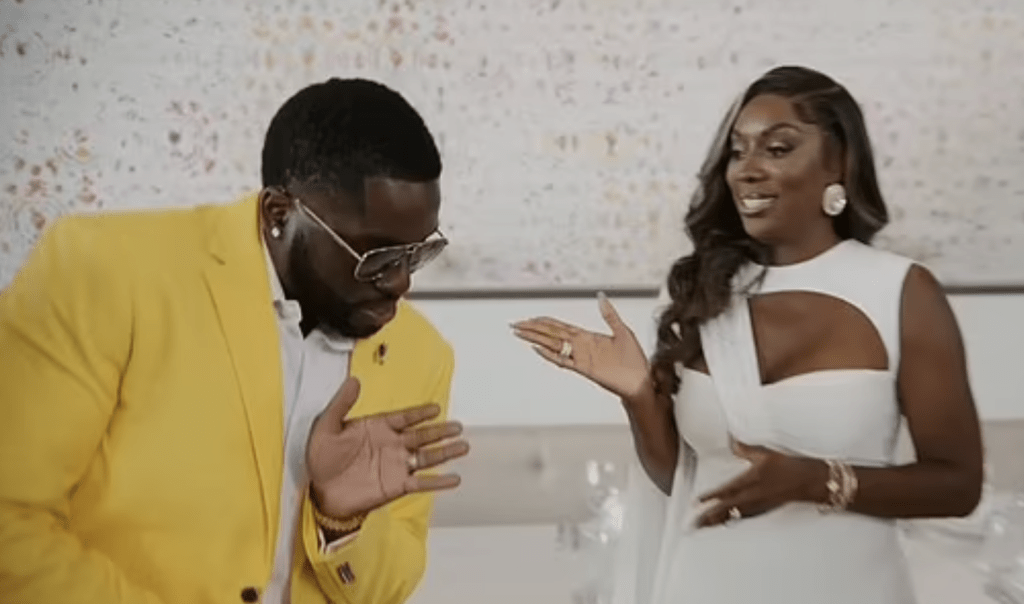 Meanwhile, Nneka meets up with Robyn for a lunch outing. They initially chat about Ashley's party but soon delve into the topic of Nneka's acquaintance with Wendy. Robyn had assumed that their first meeting occurred at Ashley's housewarming, however, Nneka discloses that they've been acquainted long before that gathering. According to Nneka, their paths crossed at a recent concert, and the encounter was anything but pleasant. She recounts encountering Wendy, who emanated negative energy and shot her piercing, unfriendly glances.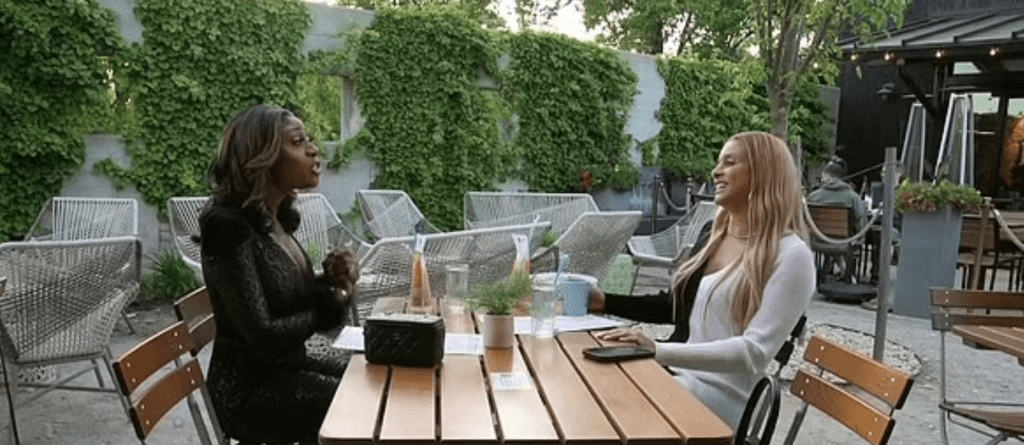 Nneka informs Robyn that Wendy's sister, Ivy, has reached out to her in-laws — alleging that Nneka has been using Wendy's name to cozy up to the ladies in the friend circle. Nneka tells Robyn about Wendy's mom's recent diabolical shenanigans — including calling a member of Nneka's husband's family just to inquire about her prayer habits — whether they were in support or against her, of all things!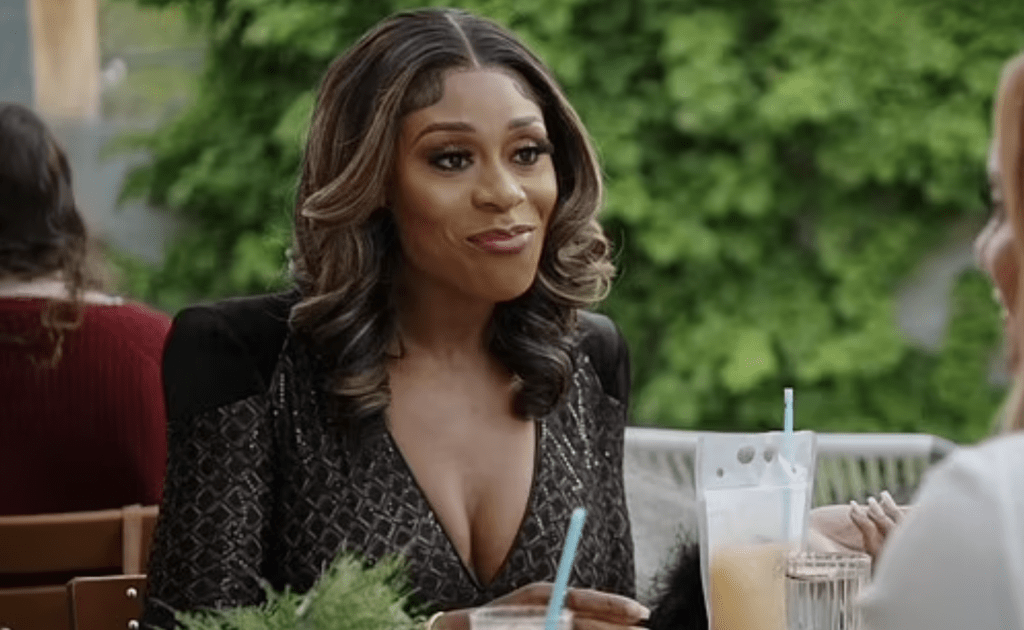 But here's where it gets downright ugly and demonic: Nneka drops a bombshell, informing Robyn that Wendy's mom has a personal shrine where she submits names of people she wishes evil upon.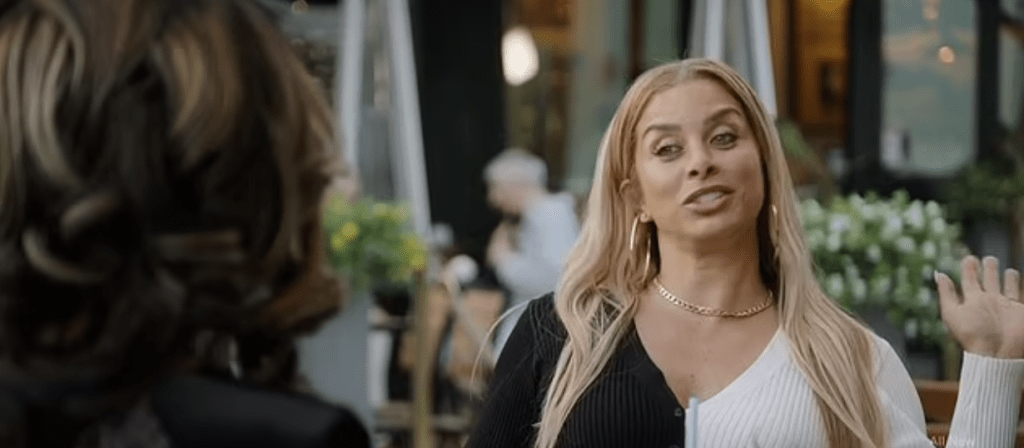 All this while, Wendy's mom is at the communion, acting all sanctified and holy. Nneka then casually mentions that Wendy's mama is quite the infamous voodoo witch in the DMV area, dishing out spells on unsuspecting souls.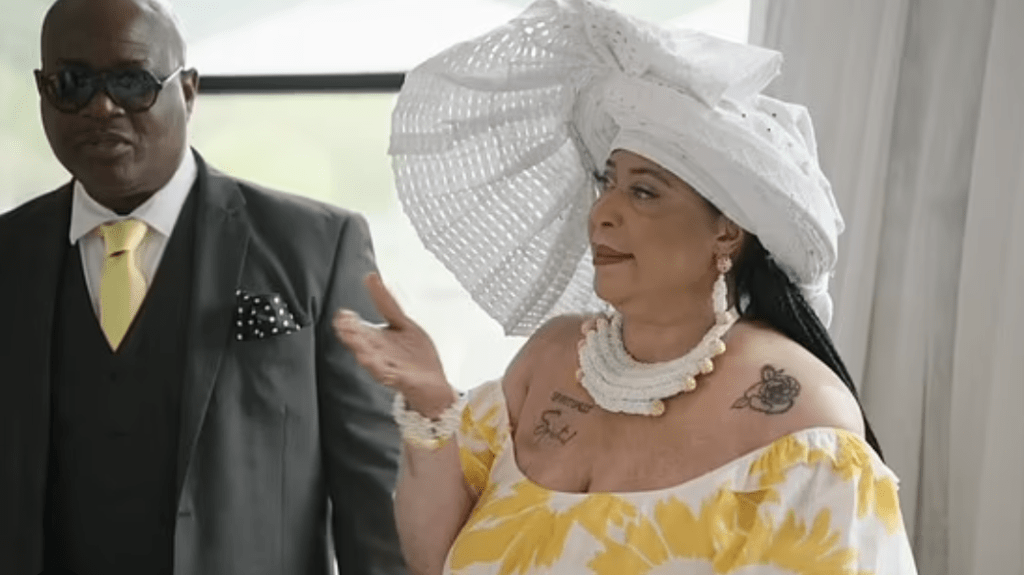 Robyn, in sheer amazement, queries if this is just a regular occurrence among Nigerian women, to which Nneka responds with a resounding "No!!" Robyn starts entertaining the notion that Wendy's mom might have cast a spell on her marriage. And that's how the episode concludes, with the two of them speculating about the impending darkness.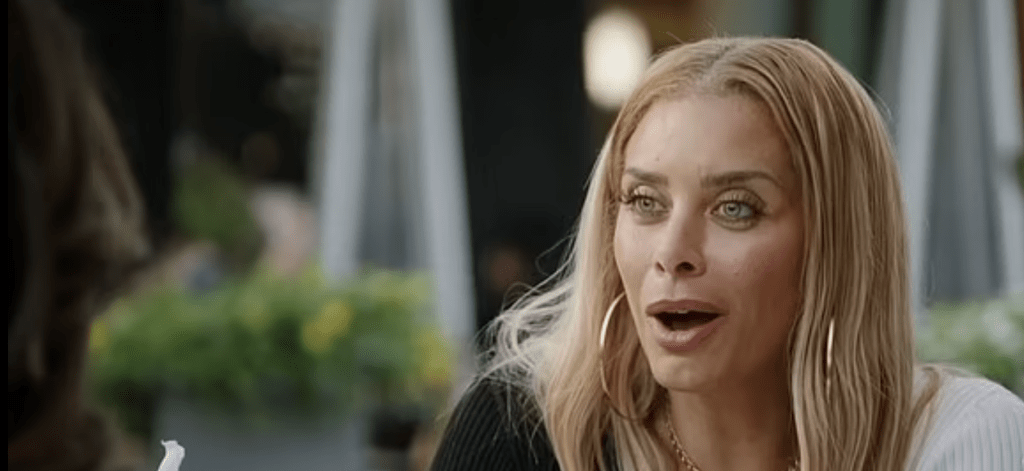 Stay tuned for next week's episode of The Real Housewives of Potomac, where who knows what enchanting surprises await!
Stay Connected With All About The Tea: Twitter Ι Instagram Ι YouTube Ι Facebook Ι Send Us Tips
LeAndra Williams is a content contributor at All About The Tea. She's a social worker and (super) mom by day, and a reality T.V. junkie by night.