Darius Cooks Attacked By Miami Restaurant Owner Over Bad Review, Police Called!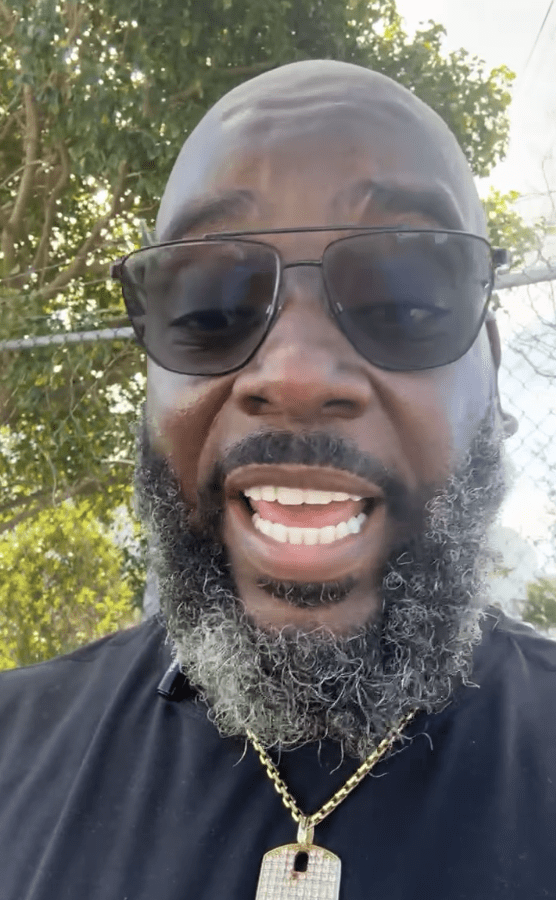 Darius Cooks Attacked By Miami Restaurant Owner Over Bad Review, Police Called!
Darius Cooks, a well-known food blogger, faced a dangerous altercation with a Miami restaurant owner following his negative review of the establishment.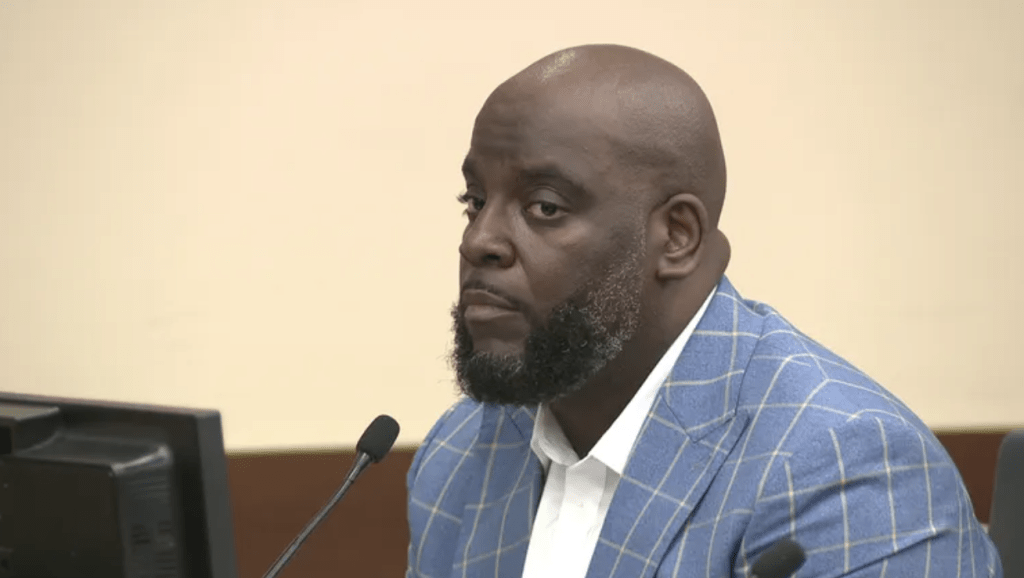 Darius is recognized for traveling across the country to "review every black-owned restaurant in America," where he is known for his brutally honest and unreserved reviews. His straightforward and often blunt critique style has been known to piss off both the business owners and their patrons.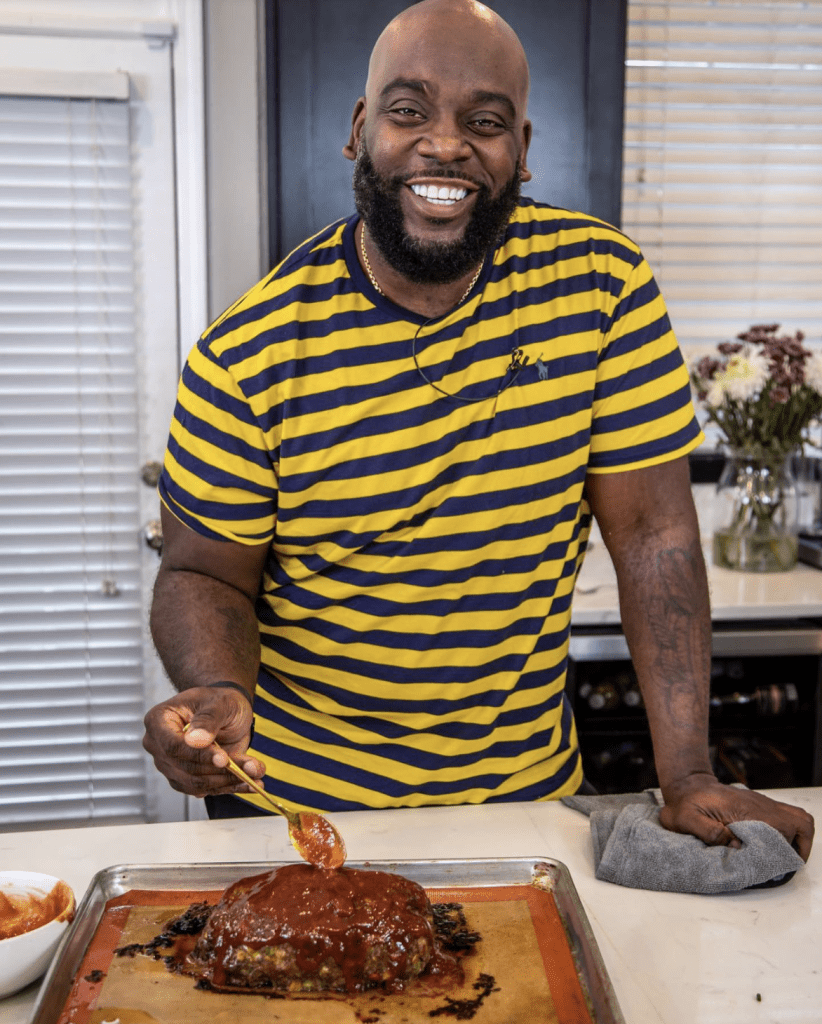 Darius Cooks Attacked
The situation surrounding Darius Williams, who operates under the professional alias Darius Cooks, has intensified following his critical review of "The Licking," a soul food restaurant located in Miami Gardens.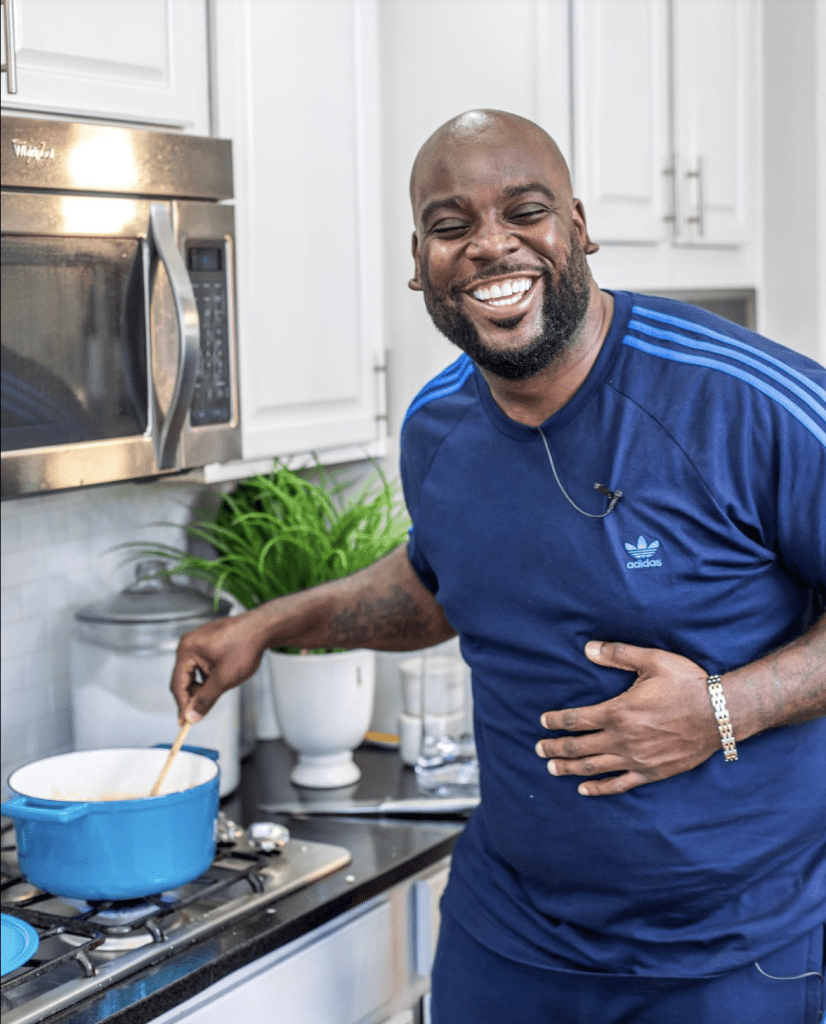 On November 17, Darius Cooks shared a disturbing post on his Instagram after a physical confrontation with the owner of the "The Licking," restaurant, an incident that prompted him to fear for his life and file a police report. This experience has undoubtedly heightened his vigilance as he continues his career as a food critic. He wrote, "Posting this in case I end up dead."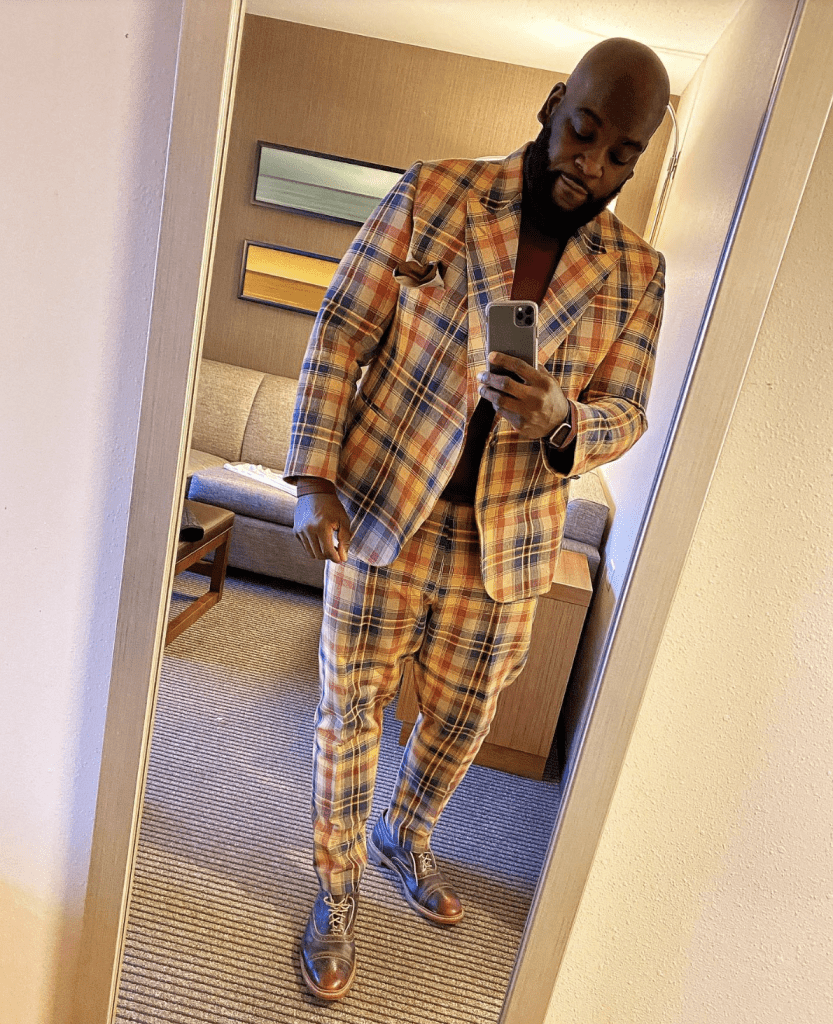 Darius continued, "E-Class sis the owner of @thelickingmiamisouth. He followed Corey and I from Arline's Restaurant to the next spot. We were circling for parking. So there's no way he knew where we would be. He walked up to me, grabbed my cell phone out of my hand, attempted to assault Corey until he realized he had a camera. He handed my phone back to me and when I called the police, ran back to his Black Toyota Sienna and reversed out the lot so I couldn't get his plate. I'm fine. A bit shaken. But the police are here and I'll be okay. But if I die, you know how it happened."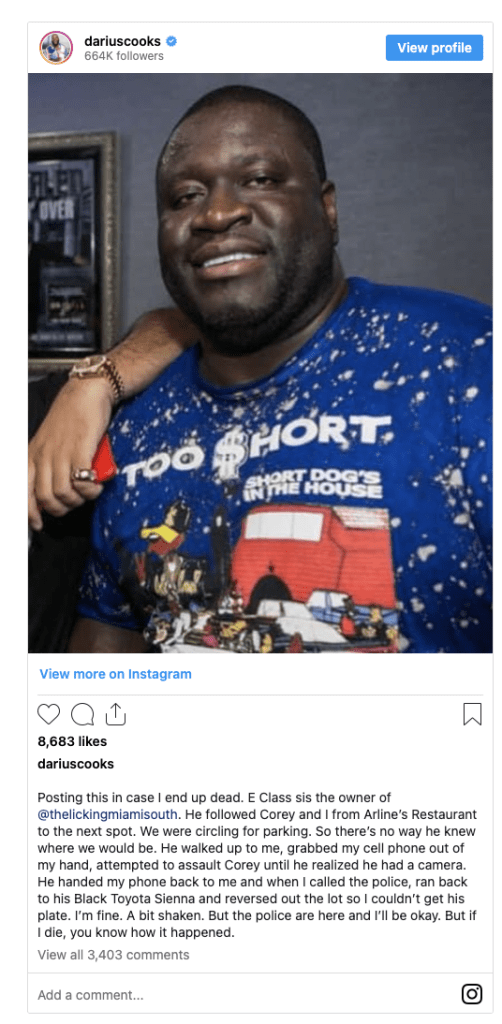 How the Drama Started
The drama started on November 15, after Darius harshly criticized "The Licking," to his 1.6 million followers on Facebook — stating: "TRASH in every fucking way. The service. Bad. The food bad. I never tell yall not to go anywhere. They need to close this shit. It's completely horrific. ZERO out of 5!" Darius directly tagged the restaurant and posted the following video.
This promoted the restaurant's Instagram page to post several articles (on their Instagram Stories) accusing Darius of being a scammer. 
Is Darius Cooks a Scammer
Over the past three years, Darius Cooks has seen a shift in his public image. He faced significant challenges as his credit repair business was fined a substantial six-figure sum in Georgia. Concurrently, he abruptly closed his three restaurants located in Atlanta and Chicago. This period also saw a surge of accusations on social media, where he was criticized for allegedly exploiting women, mistreating employees, and defrauding customers.
The Better Business Bureau (BBB) has reported that over 70 customers have lodged complaints against Darius Cooks. These customers claimed that they had paid for cookbooks, cookware, or tickets to his "Dining with Darius" cooking events but did not receive the products they purchased.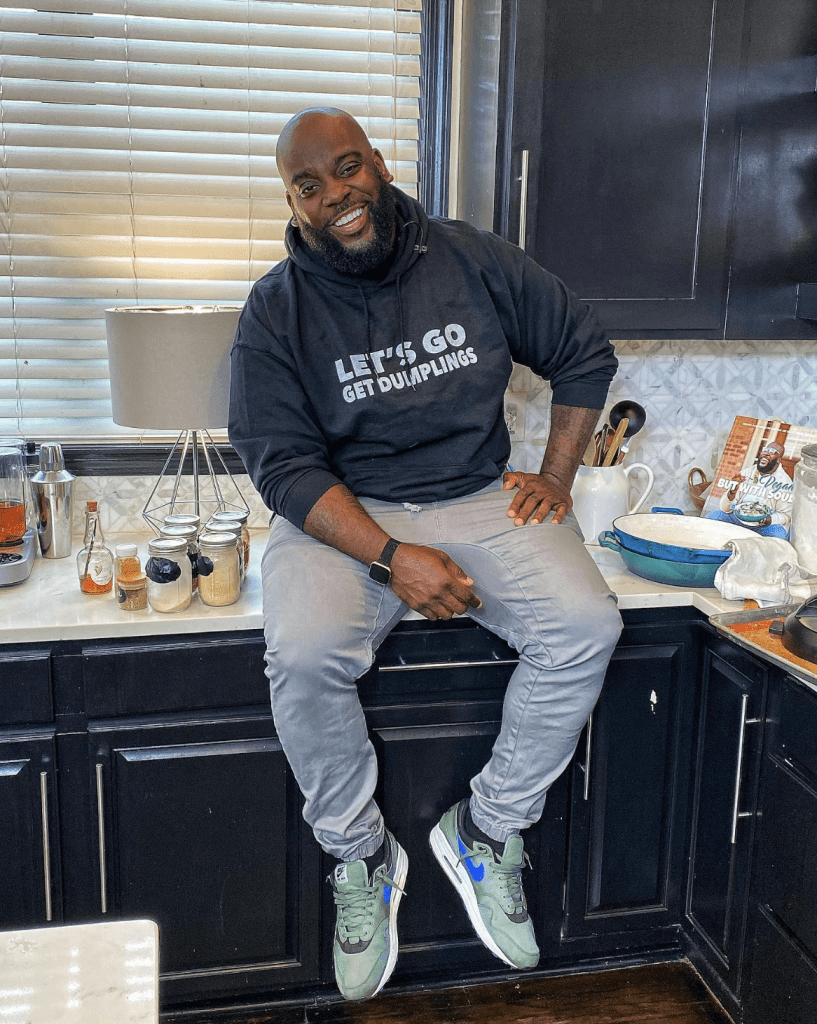 Darius Cooks Assaulted
Darius shared details of the incident on social media, explaining that he was confronted by the restaurant owner, known as "E-Class," a prominent businessman in Miami.
According to Darius, E- Class approached him on the street and identified himself, saying, "I'm E-Class and I want to talk to you." Darius claims that the restaurant owner then grabbed his cellphone from out of his hand and threatened his videographer, Corey. Allegedly, E-Class warned Corey that he would "kill him." Upon realizing Corey was holding a video camera, E-Class reportedly returned the phone to Darius and quickly fled the scene.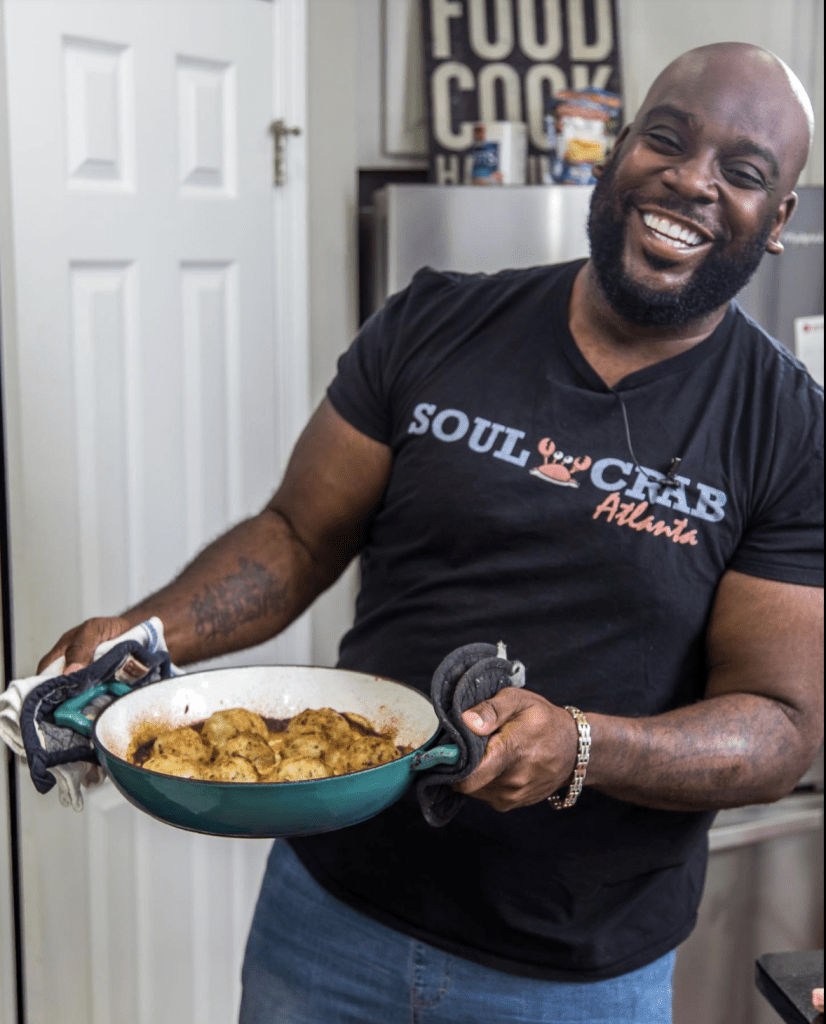 Police Called
Following the altercation, Darius contacted the police and stated his intention to press charges for simple battery. He expressed that he was not physically injured but was emotionally and mentally disturbed by the encounter. However, Darius is not deterred by this confrontation and doubles down on his commitment to continue producing his contentious restaurant reviews — vowing to intensify his efforts.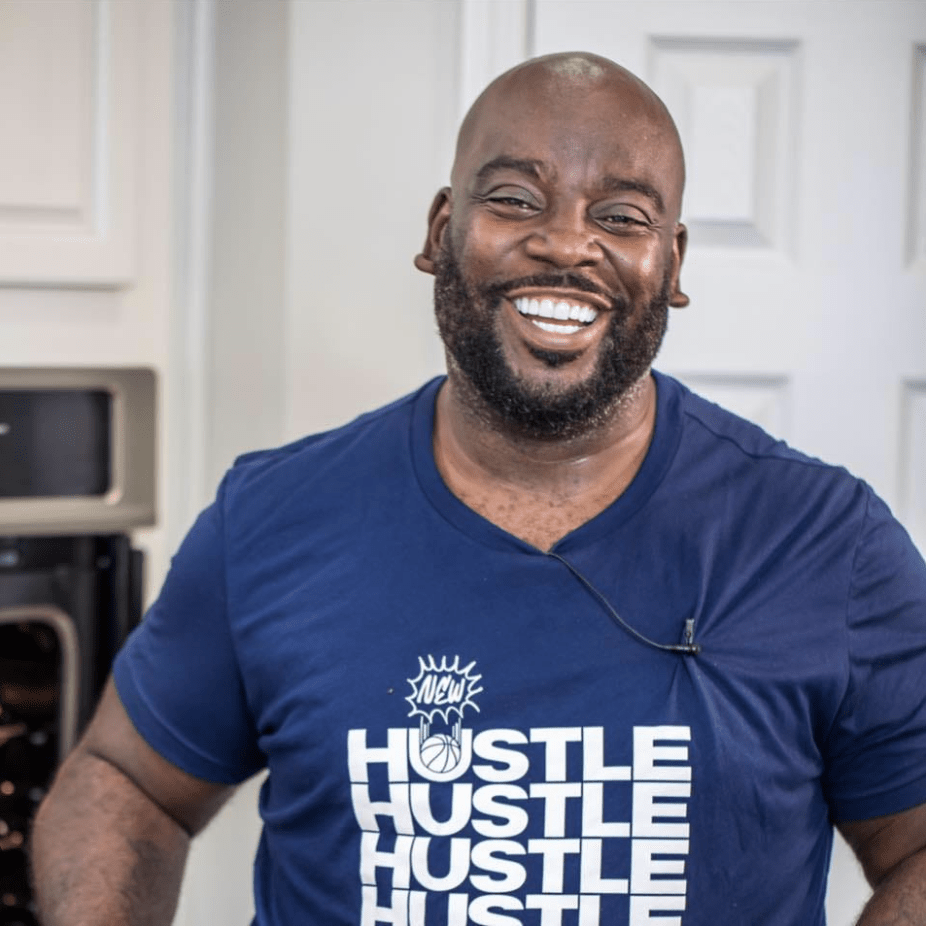 Press play below to view Darius recount details of the heart pumping incident. He captioned the video, "I'm Physically Okay. The Police Are Here. Detectives Are On The Way."
The incident was sparked by Darius' visit to "The Licking" on November 15th, where he was deeply dissatisfied with both the food and service. Darius voiced his displeasure on Instagram, writing, "I just left @thelickingmiami. It's complete trash. Bullshit. Everything about this place is the pits. The food. Horrific. The service. Horrific. Why the fuck would you open a restaurant and ain't shit about it good. Support this bullshit ass restaurant if you want to. They'll NEVER see me again! Attitudes. Bad service. And horrific food."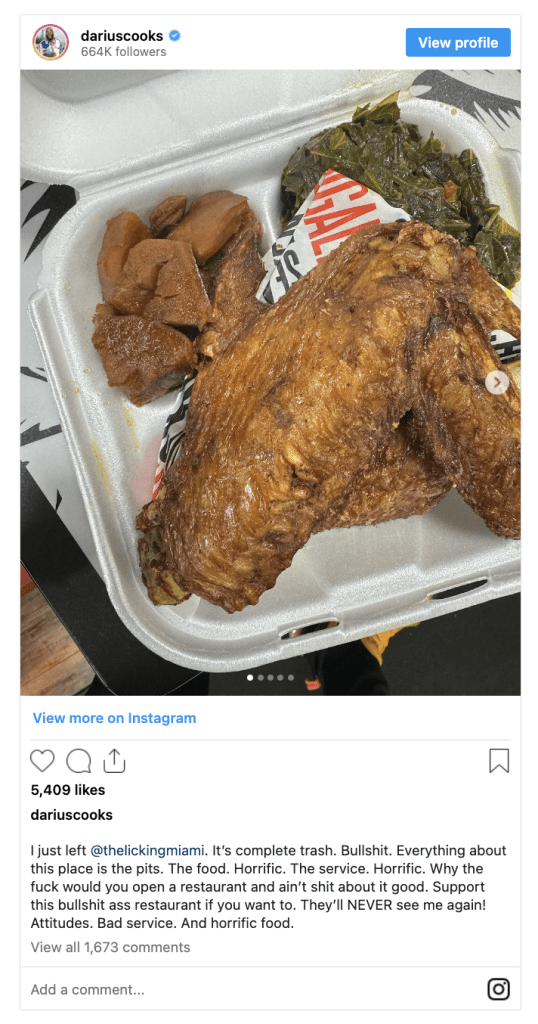 Rick Ross Speaks Out
After the altercation made its rounds on social media, famous rapper and Wing Stop franchisee, Rick Ross, commented on Darius' November 15 post on Instagram, he wrote: "@thelickingmiami my personal favorite and I watch 'E' build it ground up to the MIAMI staple it is now. @dariuscooks I respect the platform and opinion but let's not let one experience leave a 'bad taste' in ya mouth lol. DM me and Be my guest. Nothing but luv!"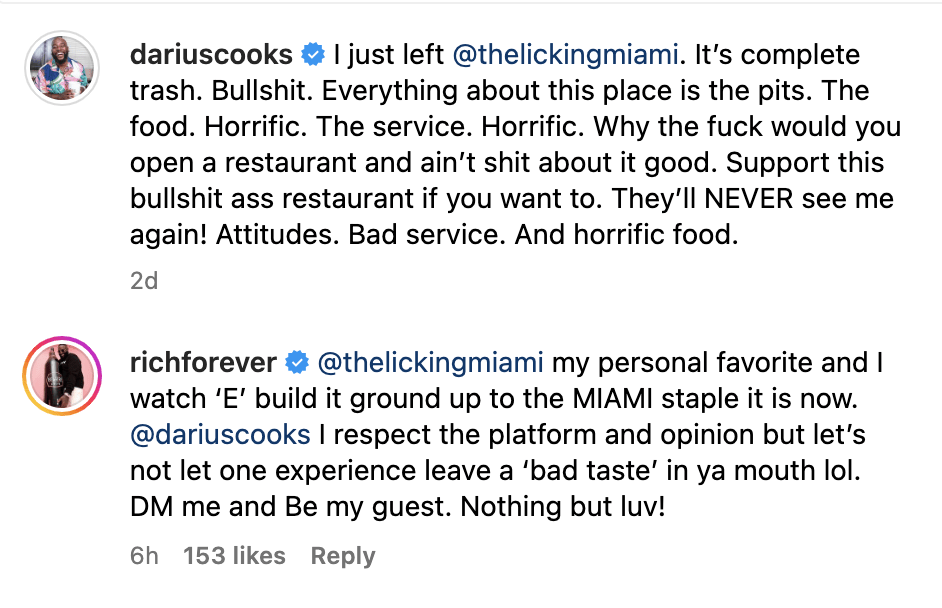 Who Is Darius Cooks
Darius Cooks is a figure who has carved a unique niche in the culinary world as a food blogger, chef, and cookbook author. He gained prominence through his engaging social media presence, where he shares recipes, cooking tips, and restaurant reviews. His approach often blends traditional Southern cooking with a modern twist, appealing to a broad audience. However, Darius' journey has not been without controversy.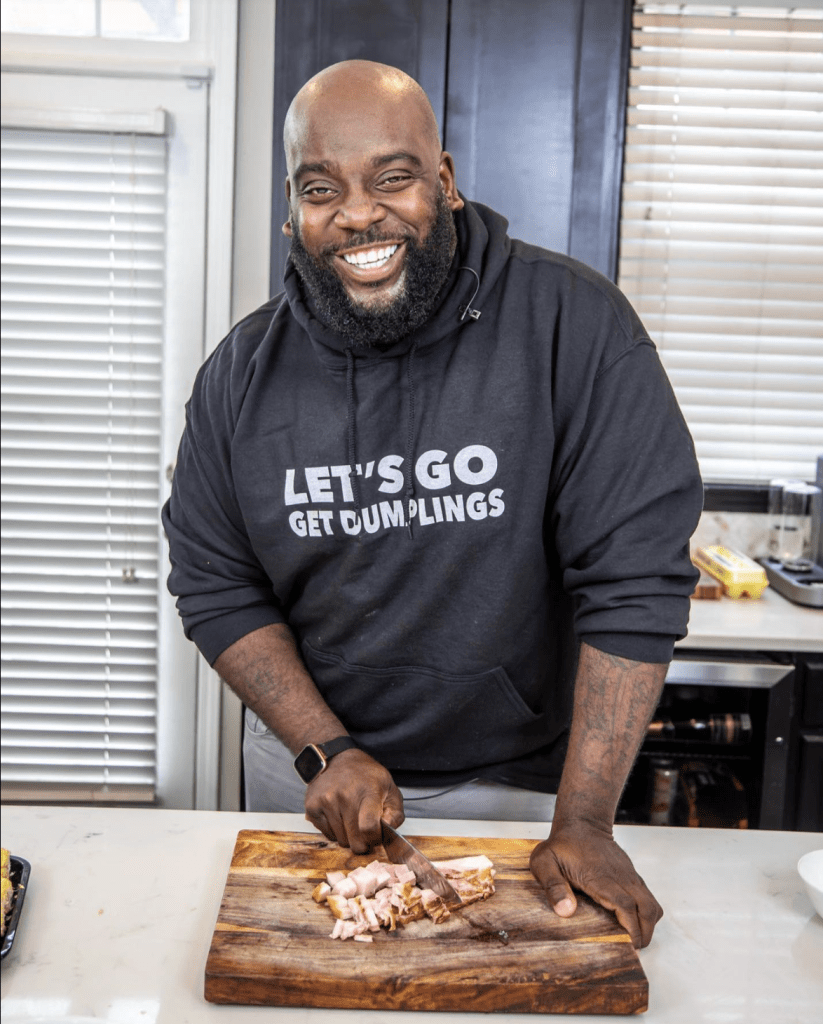 The social media influencer has been a subject of debate and scrutiny in the food community, primarily due to allegations regarding his business practices and the authenticity of his culinary expertise. These controversies have polarized opinions, with some questioning the validity of his recipes and business ethics, while others staunchly defend his creativity and culinary contributions. This divide has only heightened his visibility in the culinary world, making him a figure of constant discussion and interest.
Stay Connected With All About The Tea: Twitter Ι Instagram Ι YouTube Ι Facebook Ι Send Us Tips
Avigail is an Entertainment blogger at All About The Tea, who specializes in The Real Housewives of Atlanta and The Real Housewives of Potomac. Avigail has a background in marketing. She's a Brooklynite living in the Bahamas, with a passion for travel, writing, reality TV watching, pop culture and spoken word.