'RHOBH' RECAP: Kyle Richards Looks for Excuses to Split From Mauricio Umansky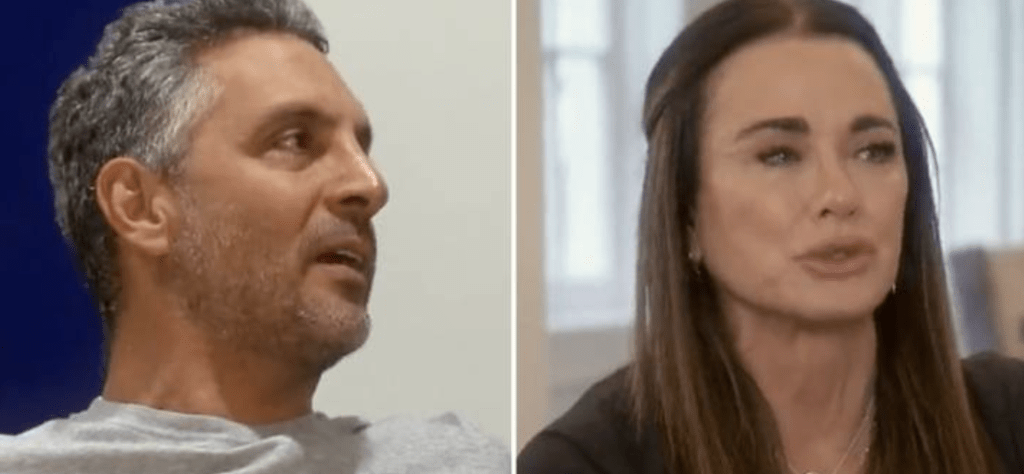 'RHOBH' RECAP: Kyle Richards Looks for Excuses to Split From Mauricio Umansky 
Welcome back to another drama-filled episode of The Real Housewives of Beverly Hills. The ladies are in Las Vegas celebrating Crystal Kung Minkoff's 40th Birthday, when Garcelle Beauvais and Dorit Kemsley get into it about Garcelle's misplaced feelings. Garcelle admitted she doesn't trust the ladies around her family and Dorit decided to push back.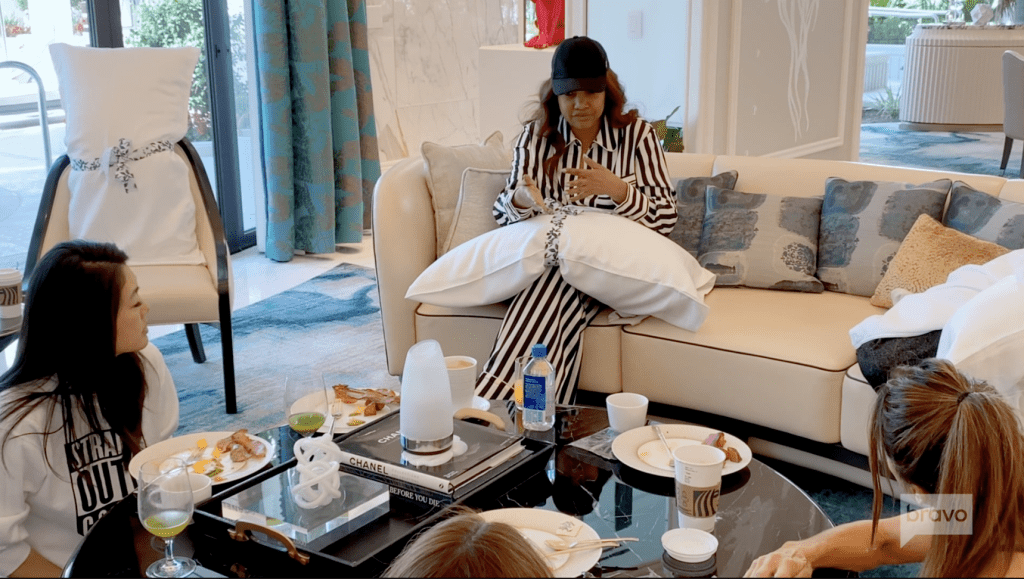 Once Garcelle leaves in tears to take a shower, the ladies continue getting ready for the day ahead. Crystal's glam squad is getting her together as Erika Jayne pulls out a sparkly number out as Garcelle and Sutton get dressed. Dorit calls PK to update him on her upcoming plans to have lunch with Kyle Richards. Dorit shows PK around the hotel and updates him on their wild night at Magic Mike.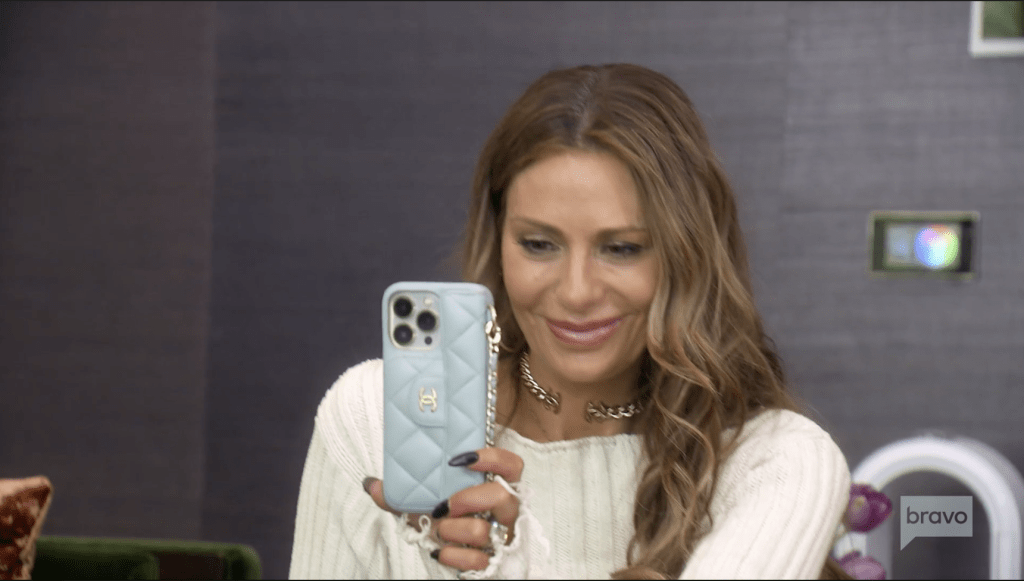 PK jokes as usual as Dorit explains Sutton's overreaction to not being picked by the sexy men. PK discusses business and marriage to Dorit while bringing up a prior conversation with Mauricio Umansky. Meanwhile, Kyle's downstairs chatting with Mauricio to get the scoop on Mauricio and PK's dinner. Mauricio explains PK discussed his and Dorit's marital issues before Kyle switches the conversation to the kids. Kyle wanted to make sure Mauricio didn't spill the beans before they get their story straight. Kyle ain't slick! Meanwhile, Crystal and Erika have lunch downstairs and catch up on the trip.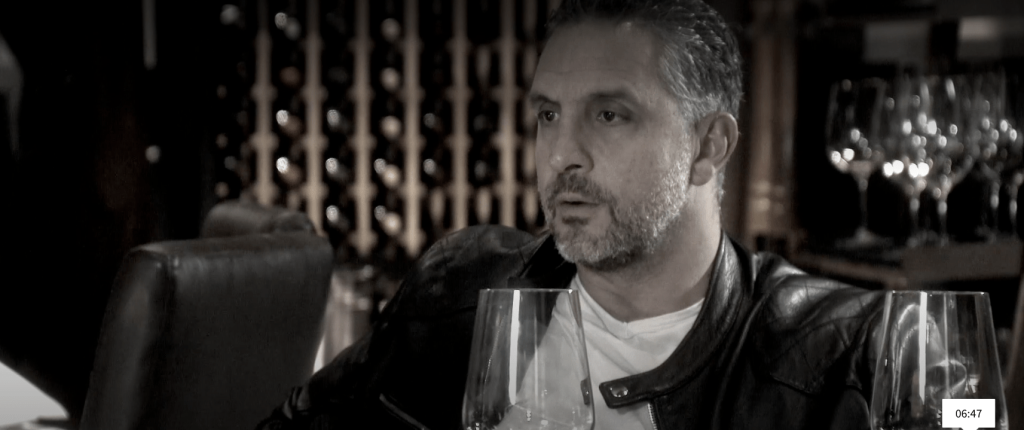 Crystal brings up Sutton's meltdown and Crystal believes Sutton would've had a great time if she were picked first. However, Erika doesn't care about Sutton because she's in a great space and want to things to stay that way. 
Garcelle and Sutton decide to ride the gondola at The Venetian as soon discuss Garcelle's feelings toward the group. Garcelle doesn't feel that her feelings were received but feels relieved she got it off her chest. As the boat man sings, Garcelle and Sutton try to continue their conversation in the midst of the distraction. Soon the two begin laughing and let the man finish as Kyle and Dorit head to a winery for lunch. Kyle needs caffeine after such a long night and soon Dorit discusses how hurt she is by Garcelle's admission. After ordering, Dorit ask Kyle if she stopped drinking in order to protect herself; especially after the altercation Kyle had with Kathy Hilton. Dorit doesn't want Kyle to justify her actions, but Kyle feels she's in more control of her actions.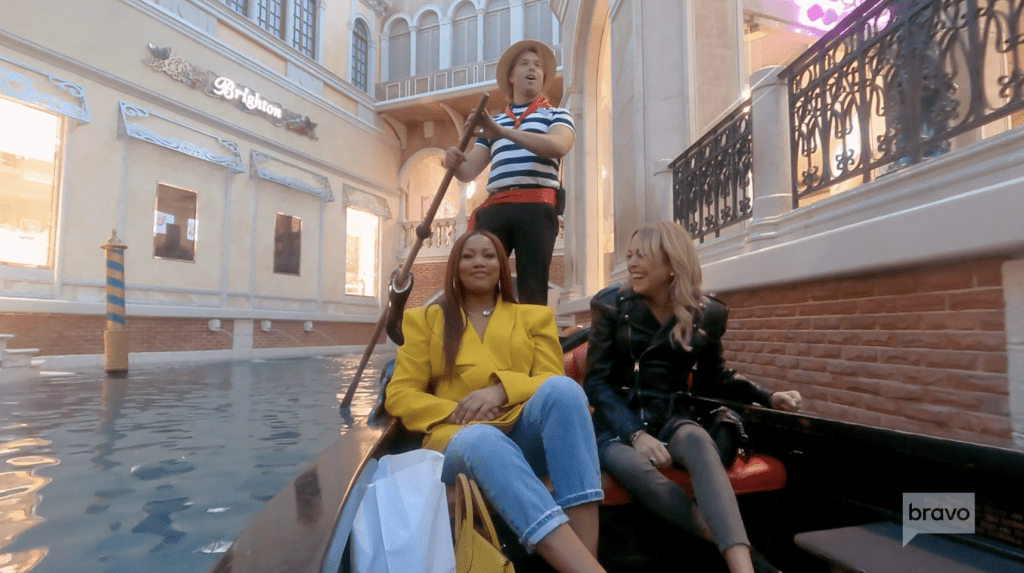 Sutton and Dorit have different views on Kyle's sobriety and Sutton believes Kyle's experiencing a mid-life crisis. Dorit urges Kyle to open up to her due to their long history, but Kyle doesn't want to pretend and be a people pleaser anymore.
Meanwhile, Crystal ask Erika if she misses her old life and Erika admits there's some parts she does miss. Erika misses the holidays, glitz and glam; but doesn't miss the arguments between her and Tom Girardi. Erika admits her life will forever be changed but that it's time to start having fun and a sense of normalcy. Erika firmly implies she'll never go backwards as Dorit explains PK and Mauricio's dinner.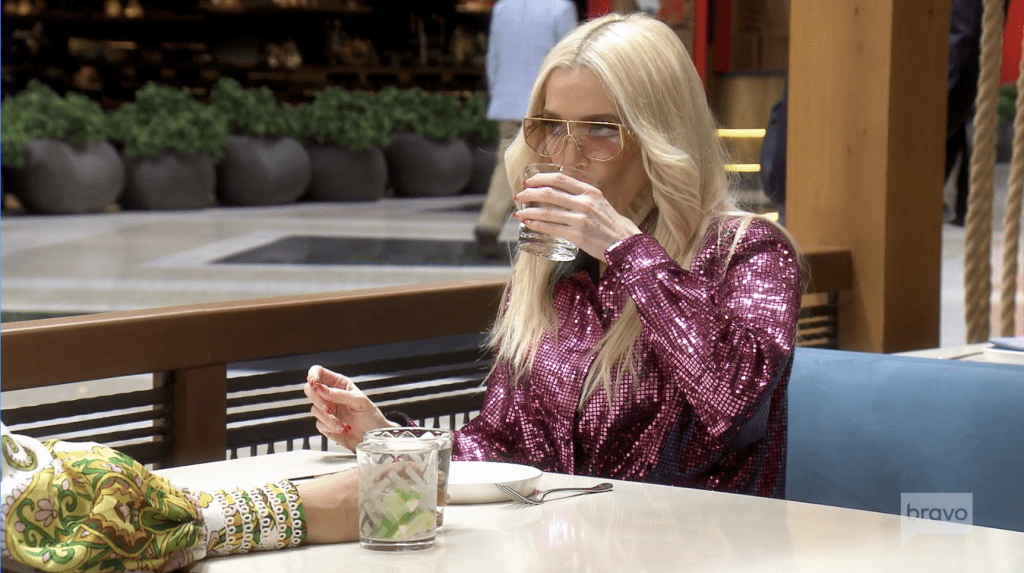 Kyle expected more from Mauricio during Kyle's issues with her sister but unfortunately Mauricio was wrapped up in his business.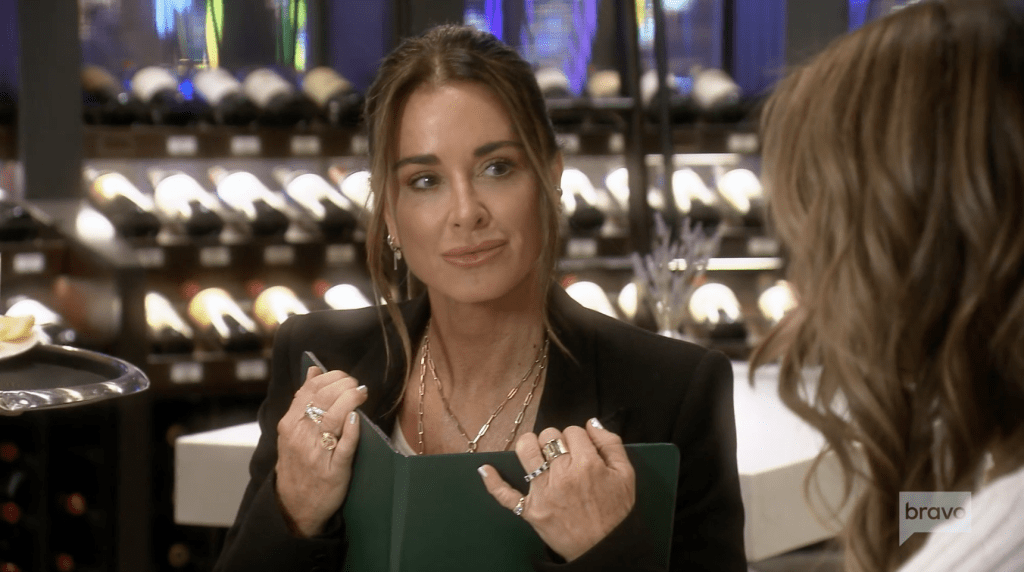 Kyle doesn't want to be out and about anymore, but Mauricio's business is picking up, forcing Kyle to go out and mingle. Dorit ask Kyle if she's concerned about the future and Kyle can't answer Dorit. Kyle admits in her confessional that she's not happy in her marriage and that Kyle's focusing on bettering herself as Mauricio focuses on his work.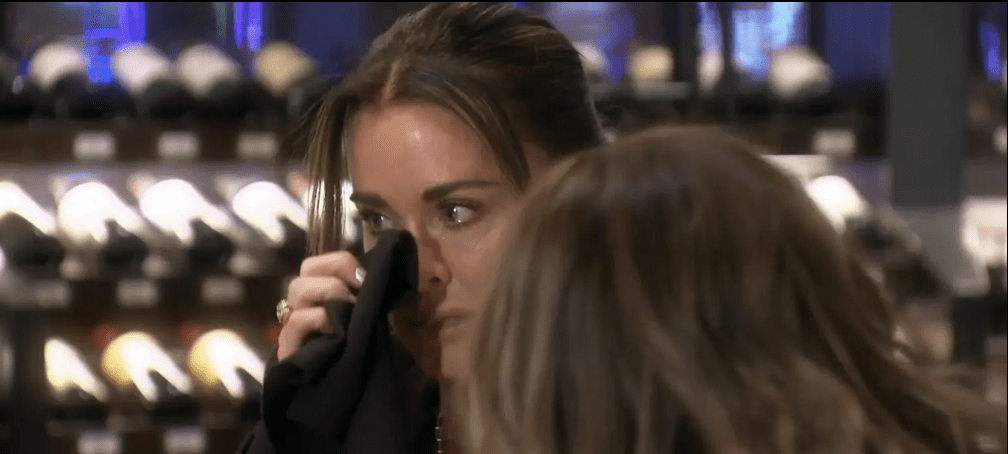 Kyle doesn't want to grow apart from Mauricio and Dorit makes a statement about marriage being work. I know that's right. Later, Garcelle and Sutton are getting ready for the night and admit to having lunch with Oliver earlier. Unfortunately, Oliver got caught kissing Raquel from Vanderpump Rules and Garcelle wants everyone to know Oliver was separated from his wife at the time. Whatever.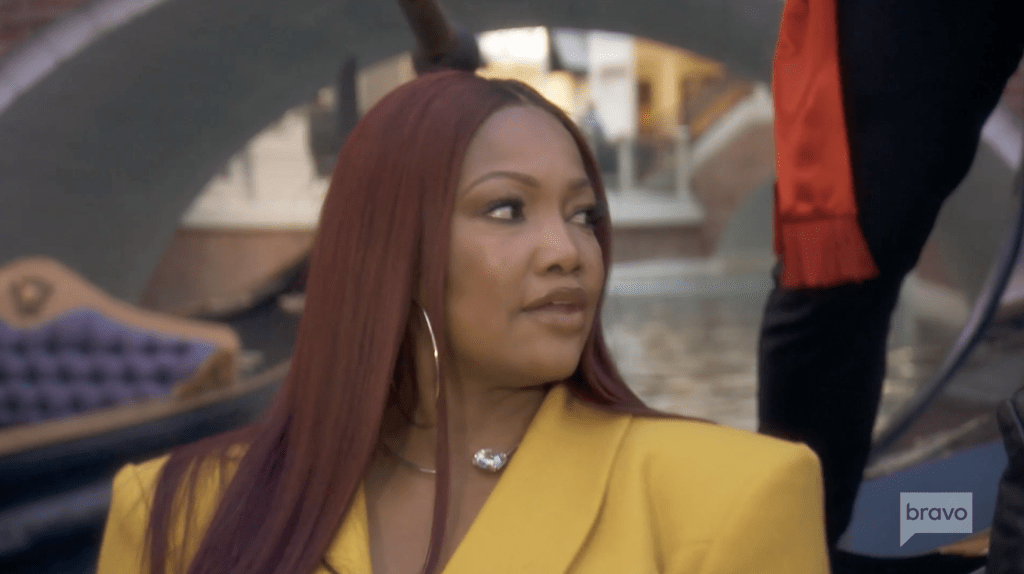 The ladies are getting ready for a Western night out and Sutton's trying to prepare herself to ride the bull, chile. Kyle looks ready to saddle up as we see the six-thousand dollar price-tag on Kyle's cowboy hat. The ladies have a quick photoshoot before meeting up downstairs to head out. Once at Delano, the ladies have dinner before their hoedown later. After ordering, Garcelle makes a joke regarding how long Kyle's sobriety is going to be and Kyle's tired of being the butt of the joke. Garcelle takes out a game for the table and Crystal begins by asking if monogamy is natural for human beings. Erika chimes in and discusses how lioness go after stronger mates in the wild and Kyle chimes in that sometimes it's hard to be monogamous. 
Erika and Dorit look over in shock as Garcelle goes into the next question. Garcelle wonders for the married ladies if infidelity is a deal breaker and Kyle doesn't know! In her confessional, Kyle admits to dealing with so many rumors over the years and we get a flashback of all the allegations about Mauricio sleeping around. Kyle doesn't know if she could forgive Mauricio and Erika wonders what Garcelle thinks. Garcelle thought her marriage was her last spot and after Garcelle found out about her husband's cheating; sent a mass email to all their friends to give them the scoot. The food finally arrives, and we see their steaks set on fire as Dorit ask the next question. The question is regarding money and Dorit knows a couple of billionaires that she would never trade places with.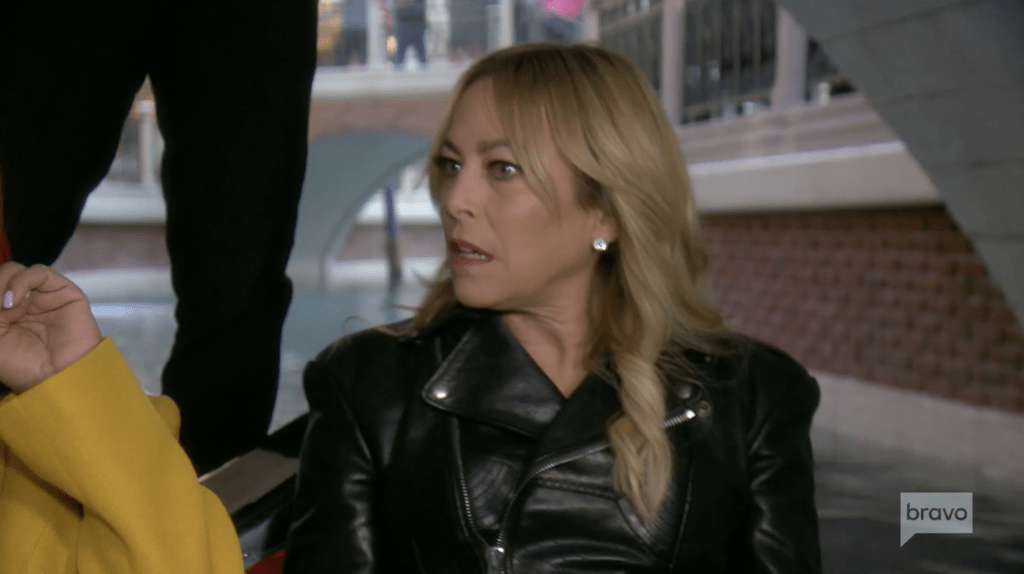 Dorit ask when does money stop making people happy and Erika decides to speak up. Erika believes once everything is taken care of she won't feel the need for money but then starts rambling about losing it all and getting everything back. Erika's nervous to look at the bills and reveals to experiencing anxiety looking at her bills. Erika would've loved to shop today but she's no longer in the same position. Erika is afraid to be out on her own, but Erika's determined to get back on top. Garcelle gives Erika props for speaking up and Erika admits she thought people wanted the bad news to be true about her. Good thing is Erika is in a better place and doesn't want to go back down the rabbit hole again. 
Soon a man in a glitter suit comes out to serenade Crystal and brings out a beautiful cake with some dance moves to match. Crystal thanks Sutton and Garcelle for such an amazing trip as the ladies finally arrive at Gilley's Saloon for some bull riding. The ladies are having a great time and order drinks to get the night started. After ordering, the ladies see the first man jump on the bull and have it's way with it! Dorit wonders if that's Sutton's next cowboy, but I don't think Sutton could handle that man. Garcelle loves the way the men are manhandling the women and Sutton's concerned about everyone's flapping boobs LOL. Kyle offers to jump on the bull first and get's ready as the cowboy places Kyle on that thang.
Kyle last for twenty-five seconds and gets compliments by the sexy men. Sutton tries to flirt with the cowboy but is gently led to the center stage. Sutton's trying to prepare for everything but it's time the ladies finally see Sutton let lose! Sutton last for all of fourteen seconds before she's had enough. Erika knows why Sutton doesn't get asked for a second date and the ladies toast to Crystal before ending the night. The next morning, the ladies are preparing to head back to Beverly Hills and while heading out, run into Erika's friends from Magic Mike. Erika gives Sutton a chance to apologize for her actions and Sutton apologizes as the ladies are invited back for more. 
Sutton's not happy that Erika put words in her mouth and soon Erika and Sutton are arguing before getting onto elevators. Dorit checks in on Sutton and Sutton keeps saying how "sh**ty" Erika's behavior was. On the sprinter, Sutton confronts Erika for trying to embarrass her as we get a flashback of the night before. Erika's upset that Sutton made it a big deal, but Sutton thinks it became a big deal when everyone followed her. Erika and Sutton discuss getting heating in front of others and soon Kyle tells Sutton she seems unhinged. Sutton doesn't want to continue talking about this, but Erika thinks Sutton feels cornered. Sutton tries to defend herself and apologizes for ruining the night for everyone.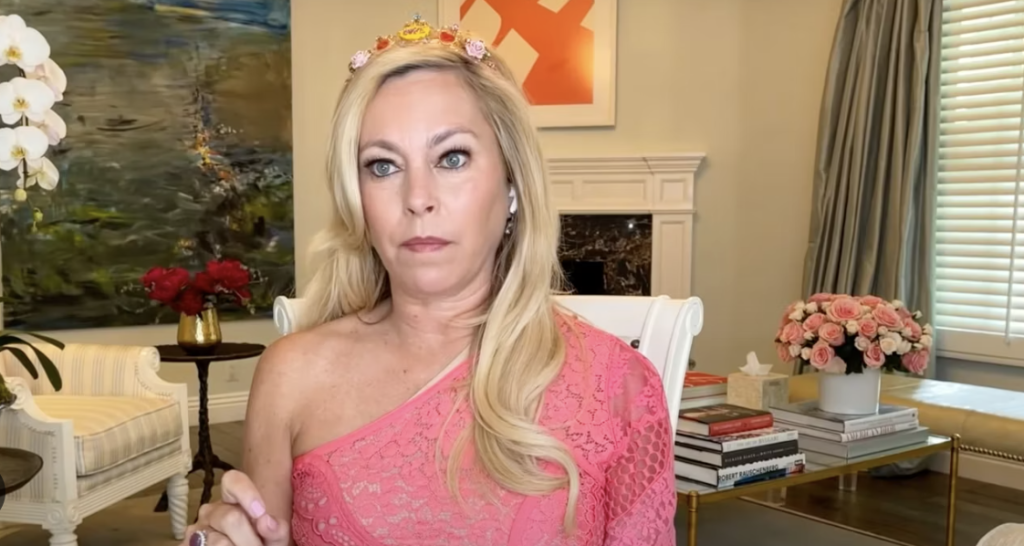 Sutton becomes emotional as Dorit tries to calm Sutton down as Garcelle wishes Dorit went after Sutton. Dorit wanted Garcelle to tell Sutton she was overreacting, and Garcelle clears up that she tried to calm Sutton down and that she's not Sutton's therapist. Sutton's not going to apologize again and stops Dorit and Garcelle's screaming match before it could begin. Sutton's over it as Dorit tries to get more out of Sutton to no avail. At the airport, the ladies board their private jet in silence and head back home. The next day, Kyle's trying to get ahold of her many dogs as she heads out to run the block. Erika's boxing with a trainer as Sutton talks to her pets while fixing herself a drink. 
Sutton sits outside as rain pours and we see Erika meet up with Garcelle for dinner. After the pleasantries, the ladies discuss Vegas and Sutton's strange quirks. Erika wonders why Kyle and Dorit had to sleep in the same bed, and we find out Dorit talks in her sleep. Garcelle likes Dorit but Garcelle doesn't think Dorit listens. Erika has learned to zone Dorit out and Garcelle's biggest problem is Dorit's offensiveness in Vegas. Erika believes they will come around and Garcelle thinks the same, especially since Garcelle and Erika were able to move pass their issues. As the food comes out, Garcelle ask how Erika's is after Vegas and questions why Erika went after Sutton at the end of their trip. 
Erika explains that Sutton was having a great time and all of a sudden, things flipped, and Sutton hijacked the moment. Garcelle agrees with Erika about Sutton making the night about her and begins to question if it's time to let Sutton fight her own battles. Later, Kyle visits Sutton to discuss what occurred in Vegas. After greeting and fixing Kyle something hot to drink, the two talk fancy tea before getting down to business. Sutton needs a cocktail after a long day and Kyle ask how Sutton feels after Vegas. It wasn't Sutton's favorite departure and doesn't appreciate Erika intentionally embarrassing her. Sutton's clearly tipsy as she impersonates Erika and Kyle tries not to laugh. 
Sutton begins rambling as Kyle awaits her turn to speak but it appears the liquor as gotten to Sutton. Kyle ask Sutton if she's okay and Sutton automatically believes Kyle will defend Erika. Sutton tells Kyle that she walks into conversations she doesn't know anything about and Kyle fights back and says Sutton has a habit of losing her sh** in strange situations. Sutton ask Kyle to name the moments but won't let Kyle speak until she's finally had enough! Kyle yells "Will you let me speak?!" as Sutton keeps repeating herself. Kyle tells Sutton to stop because she's being rude, and Sutton says she doesn't understand the word rude. Clearly this isn't going anywhere as Kyle begins naming the many instances of Sutton's outburst.  The two agree to disagree as we get a flashforward to more drama to come. Be sure to come back next week for a new episode of The Real Housewives of Beverly Hills! 
The Real Housewives of Beverly Hills airs on Bravo, every Wednesday, at 8pm ET.
Stay Connected With All About The Tea: Twitter Ι Instagram Ι YouTube Ι Facebook Ι Send Us Tips
LeAndra Williams is a content contributor at All About The Tea. She's a social worker and (super) mom by day, and a reality T.V. junkie by night.