Monica Garcia's Mom Claims She Repossessed Her Range Rover Over Late Payments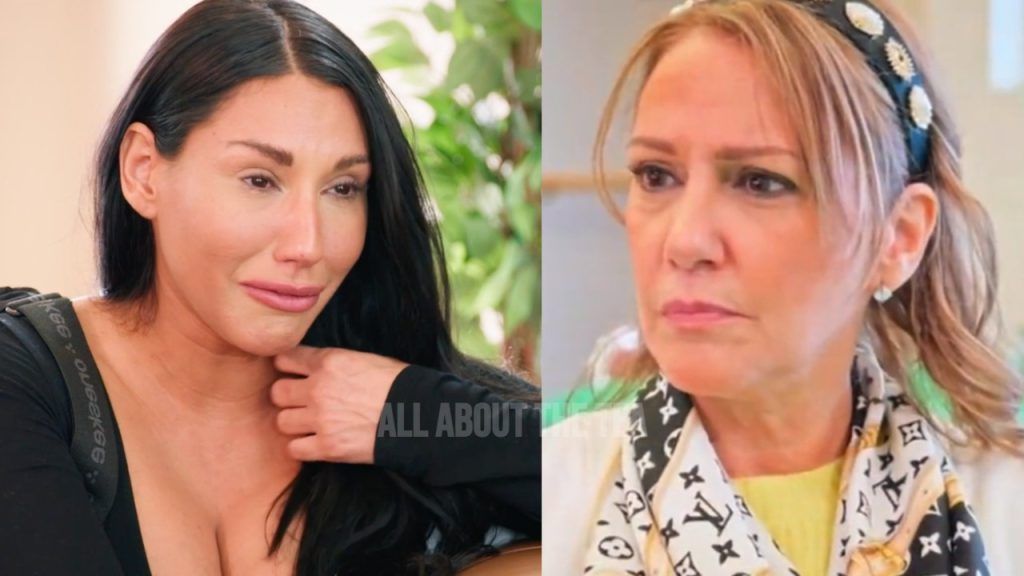 Monica Garcia's Mom Claims She Repossessed Her Range Rover Over Late Payments
In a dramatic turn of events on The Real Housewives of Salt Lake City, Linda Garcia, mother of cast member, Monica Garcia, recently used her social media platform to address ongoing tensions between her and her daughter.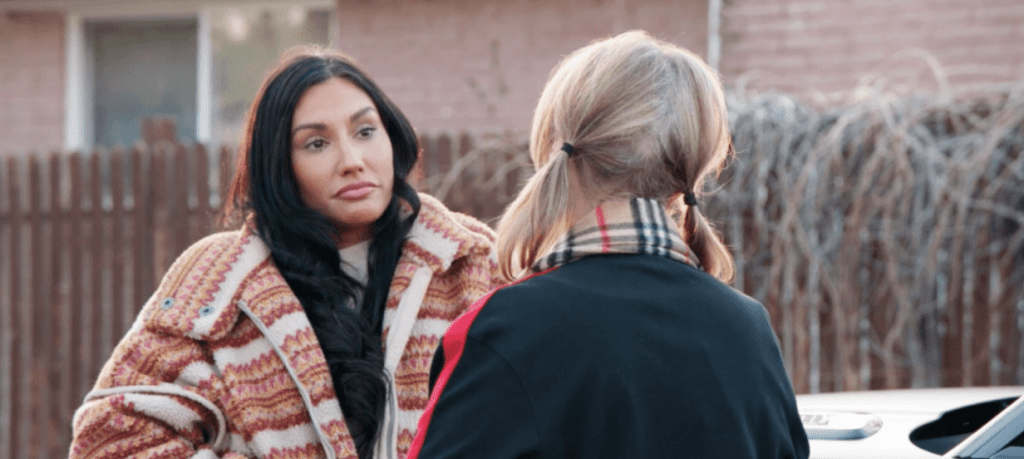 Linda's posts on her X account, previously known as Twitter, come in the wake of a recent episode that featured her returning Monica's repossessed Range Rover.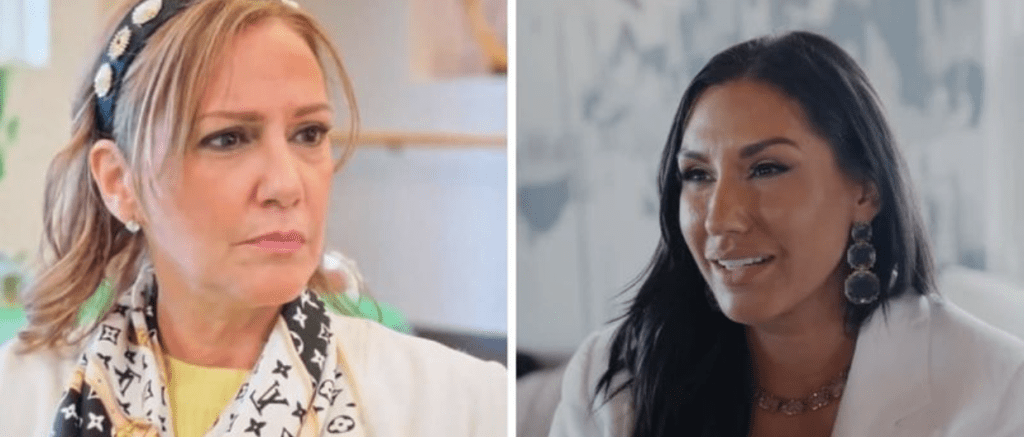 Linda used this opportunity to vehemently deny accusations of being a "monster" and instead suggested that Monica has a tendency to portray herself as a victim. The reality show's latest episode, which included the scene of Linda giving back the Range Rover, seems to have sparked further discussion and speculation among fans.
"Please tell me you live down the block," a fan wrote on X, formerly known as Twitter, on November 14, adding in a second message, "Wow production couldn't even give you a ride???"
"No. I asked," Linda confirmed. "They said it was a liability issue. Something like that. I was very upset."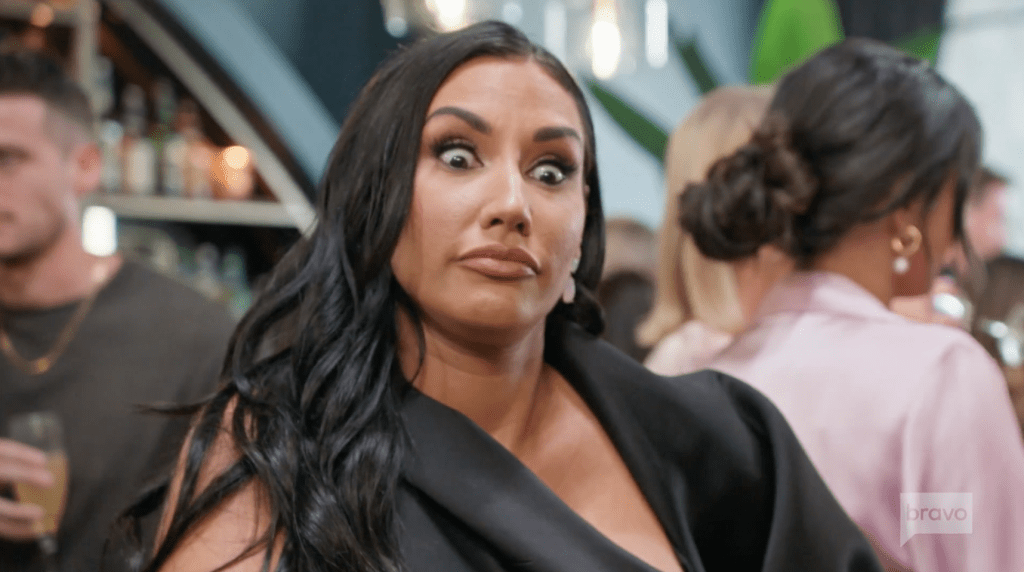 Linda explained that she repossessed the Range Rover from Monica due to Monica's failure to make timely payments on the loan, a loan that, according to Linda, is still under her name.
"If Monica wanted a Range Rover she should've been able to qualify and make those payments timely and on her own ," another X user stated. "It's unfortunate because you're being painted in a certain way, Monica nor production are helping you. I think this car is going to continue to strain you both."
"She also promised in the dealership that my name would be off in one year. It's been 26 months and my name is still on the loan," Linda noted.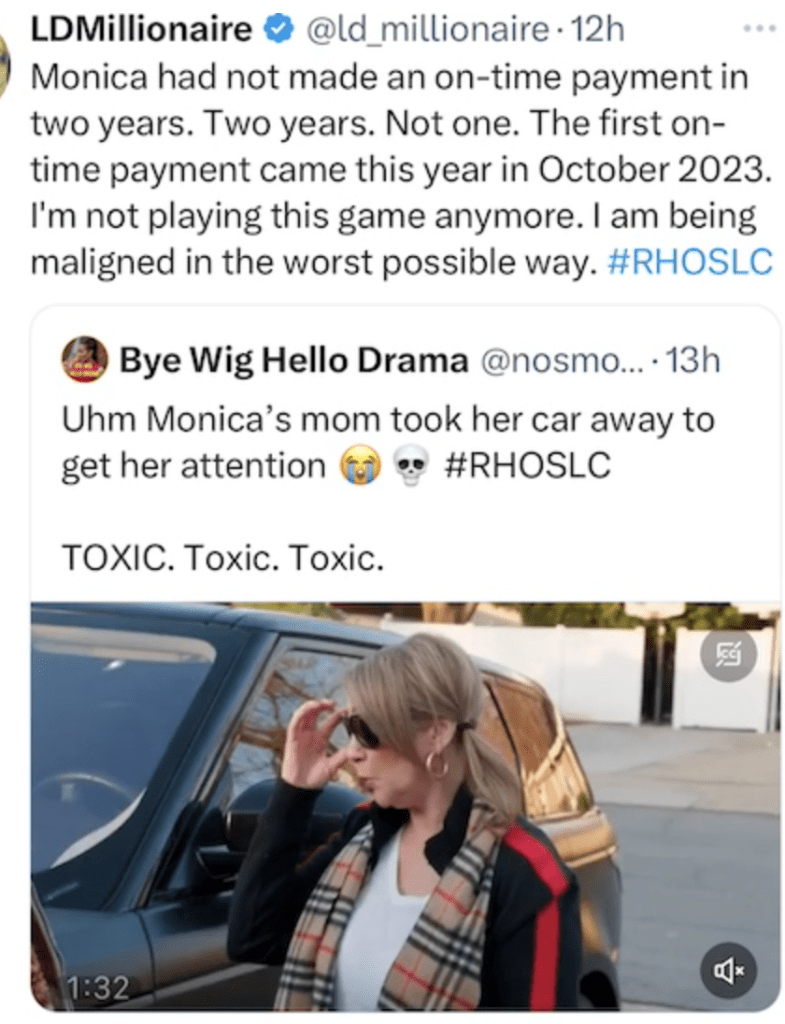 Someone else speculated that Linda repossessed Monica's car as a way to capture her attention.
"Monica had not made an on-time payment in two years. Two years. Not one," Linda replied. "The first on-time payment came this year in October 2023. I'm not playing this game anymore. I am being maligned in the worst possible way."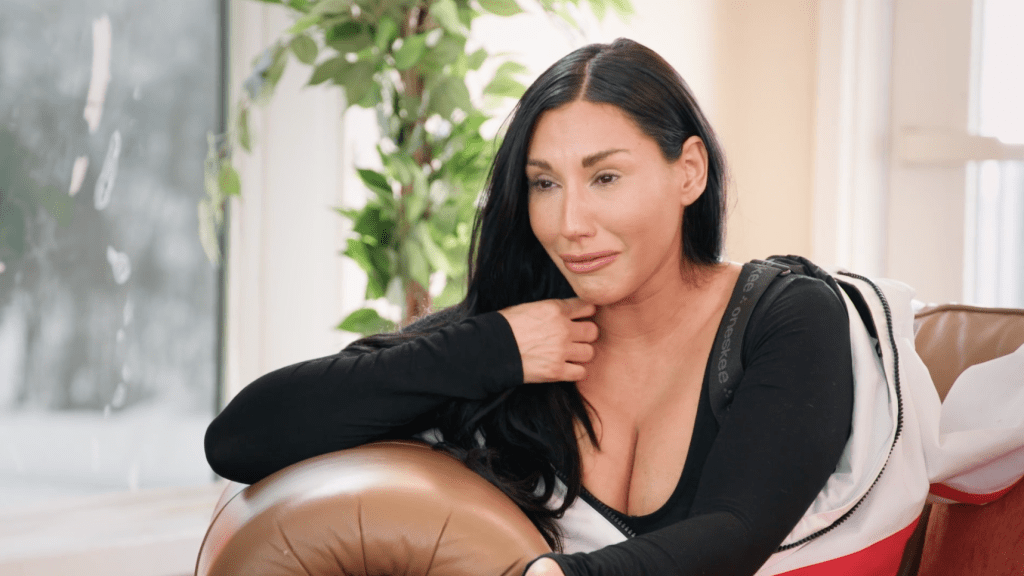 Regarding a claim implying Monica tried to obtain military benefits and was legally challenged for it, Linda clarified that this was not the case.
"Monica didn't claim to be a veteran," she clarified. "The local car wash tried to sue Monica for a broken machine. She didn't do it. They dropped the suit. Case closed."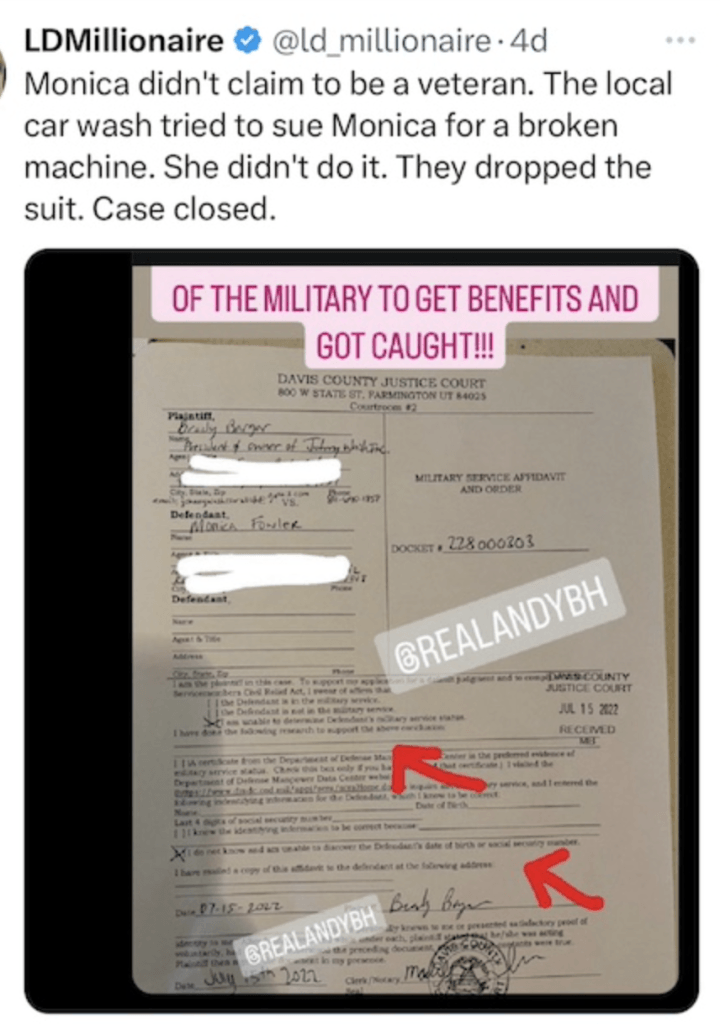 On the same platform, Linda, who had earlier accused the Real Housewives of Salt Lake City cast member of "bullying," defended herself against Monica's allegations, insisting she is not a monster and implying that Monica often plays the role of a victim.
"I'm not a monster. I was a great mom and a great Vóvó," Linda shared. "In episode [two] or [three] Monica says what a blessing it is to have me 3 minutes away. That was the truth. Somewhere down the road her story changes and suddenly I'm a monster. I'm not. Monica is a provocateur who pushes your buttons until she breaks you down, then cries victim. I forgive her. God bless."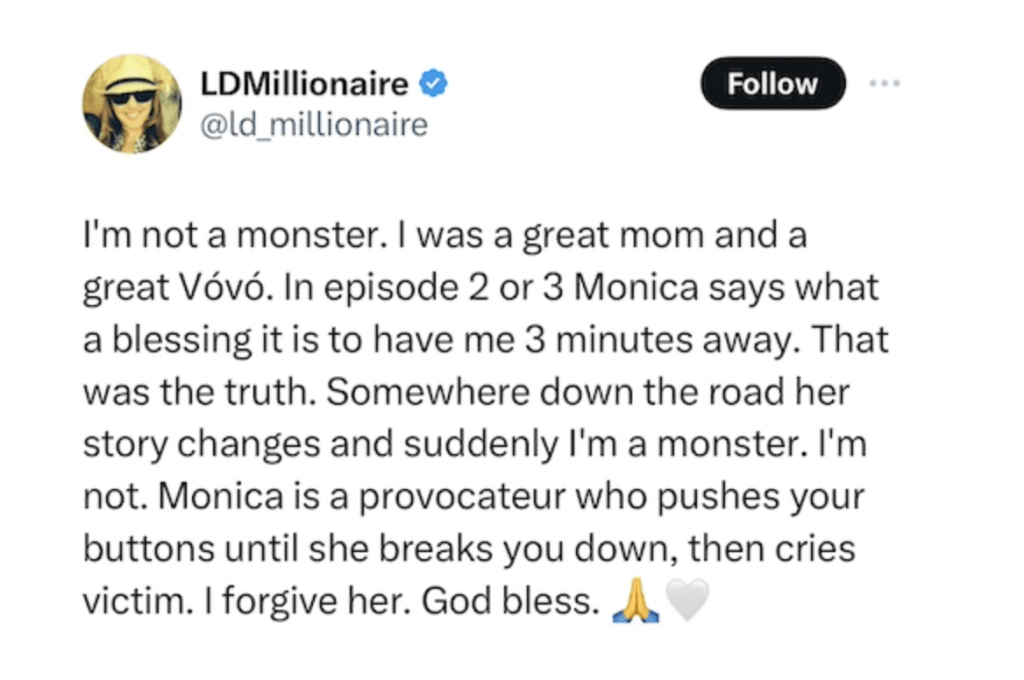 The Real Housewives of Salt Lake City season four airs Tuesdays, at 9/8c, on Bravo.
Stay Connected With All About The Tea: Twitter Ι Instagram Ι YouTube Ι Facebook Ι Send Us Tips
Nancy Zhāng is an Entertainment Blogger for All About The Tea. Nancy covers hot topics, recaps and celeb news. She loves to multi-task as a writer and a private chef. She received a B.S. in Mass Communications from LSU. Nancy's married and the proud mom of 2 German Shepherds.