RECAP: 'Married To Medicine' Phaedra and Toya BODY SHAME Dr. G's Fiance Lateasha!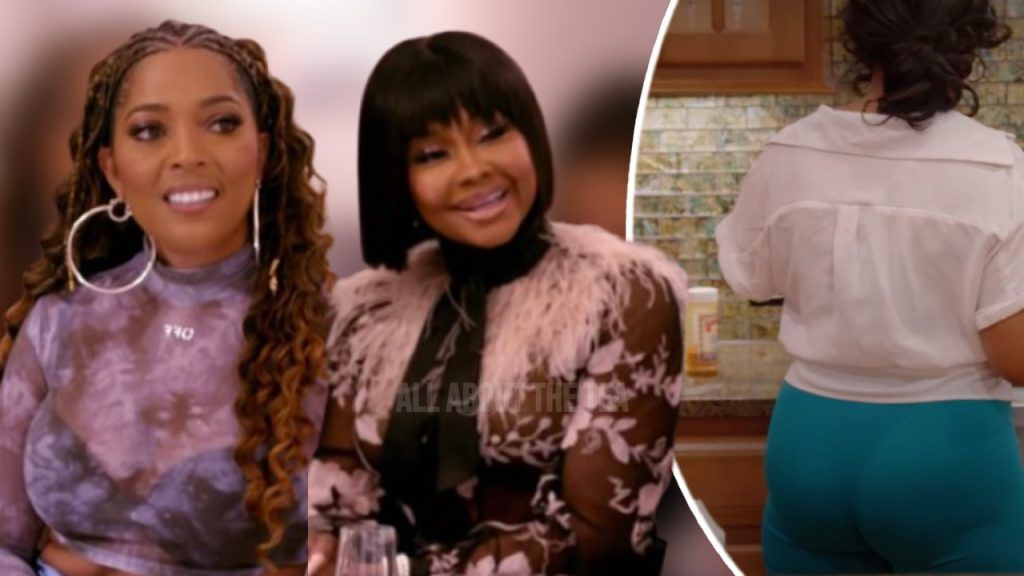 RECAP: 'Married To Medicine' Phaedra and Toya BODY SHAME Dr. G's Fiance Lateasha
Welcome back to a new episode of Married to Medicine! First up, Dr. Heavenly Kimes is doing yoga as her wig falls off and Dr. Simone Whitmore is checking in on her patients. Toya Bush-Harris is driving with her kids as she reviews a s*x-education class they recently had.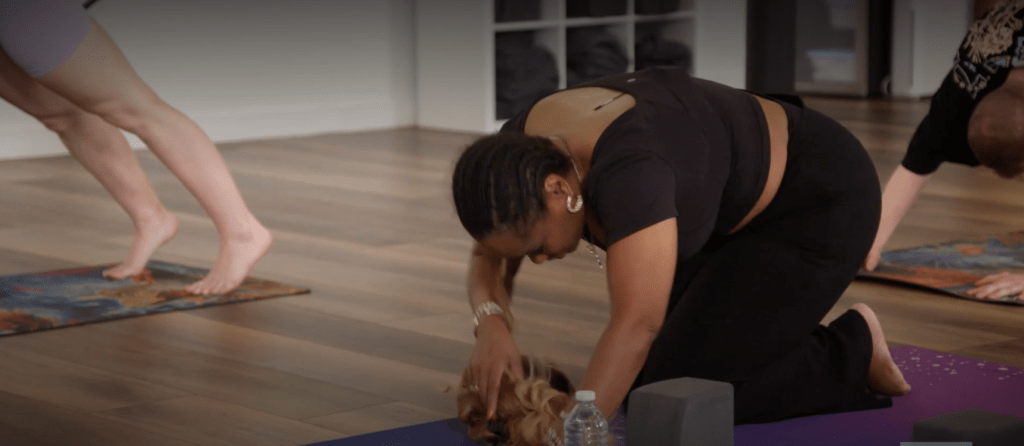 That evening at Phaedra Park's house, Quad Webb drops by to chat with her friend. Quad and Phaedra met through Dr. Gregory Lunceford and have been close ever since. Phaedra checks in on Quad after her trip to Africa and we learn Quad's dating someone new. Unfortunately, since it's new Quad won't give us more information, so we'll have to wait and see. Quad asks for water and Phaedra comes through with a fine butler named Benji to quench their thirst.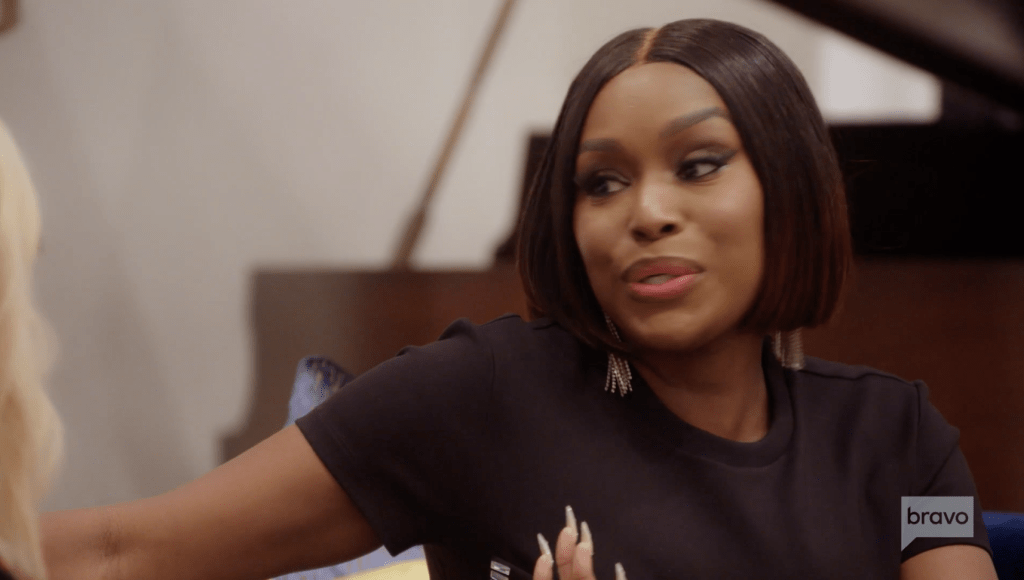 As Benji fetches the ladies drinks, Quad ask Phaedra what's been going on with the girls. Phaedra ask why she hasn't been there and Quad states she needed to take a step back. A flashback shows last years reunion, where Quad got into it with Toya and Heavenly over allegations that Quad slept with her contractor. Quad wonders how Dr. G and Lateasha met, and Phaedra spills it all and tells Quad about Sweet Tea sliding into Dr. G's DM. Phaedra reveals that Gregory is twenty-three years older than Lateasha and dropped a crumb that Lateasha and Toya are close. Quad isn't surprised and can't begin to understand why Toya hates her, but producers give us a flashback of Quad insinuating that Toya set up Anila Sajja to be robbed.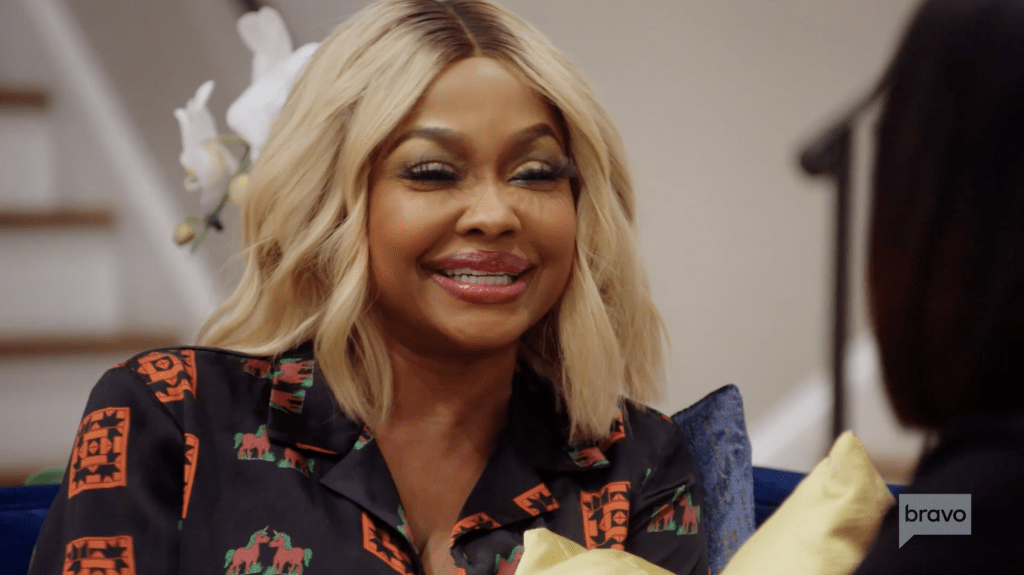 Quad says Toya is off the table, but Phaedra puts Toya's accusation about Quad on the table and opens up about Quad's alleged DUI. Quad admits to being sited and her attorney's have thrown out her case. Quad believes Toya has a personal vendetta against her, but the one that really bothers Quad is the absence of Heavenly in her life. Quad justifies her actions by claiming that Heavenly hasn't checked in on her, but Phaedra makes it clear that phones work both ways. Quad's also upset that she saw a post on Heavenly's Instagram of Heavenly and Sweet Tea hanging out. 
Quad says she was disturbed by the picture and that the girls don't want her around anymore. Phaedra begins fanning Quad down as we move over to Sweet Tea and Dr. Greg's house. Lateasha's cooking as Gregory comes home and meets his soon-to-be bride with a few kisses. Gregory gives Lateasha props for the way she cook her greens and Lateasha explains she's a program director, that's fortunate to work from home and take care of her family. The two sit down for dinner and soon the conversation begins on wedding planning and the stress that comes with it. The two have a back and forth about how much both is paying for the wedding, and it seems like Dr. G is playing while Lateasha is becoming overwhelmed.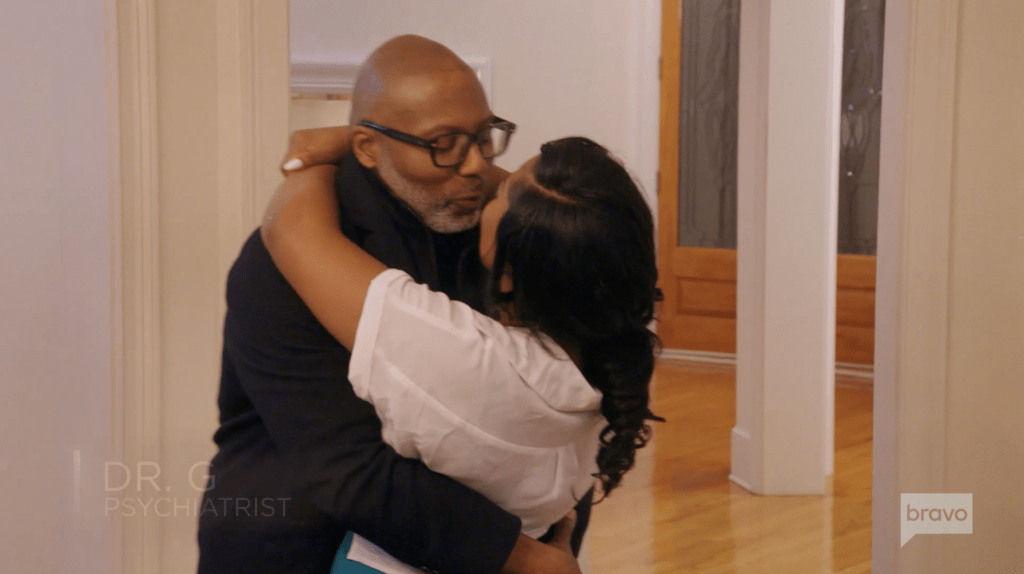 Gregory tells Lateasha that the wedding wasn't supposed to be stressful and that he's not supposed to be hearing anything. Lateasha tells Greg to be more active while in her confessional, admitting all the things that still need to get done. Lateasha threatens to become a bridezilla as she pleads for Gregory to take some things off her hands.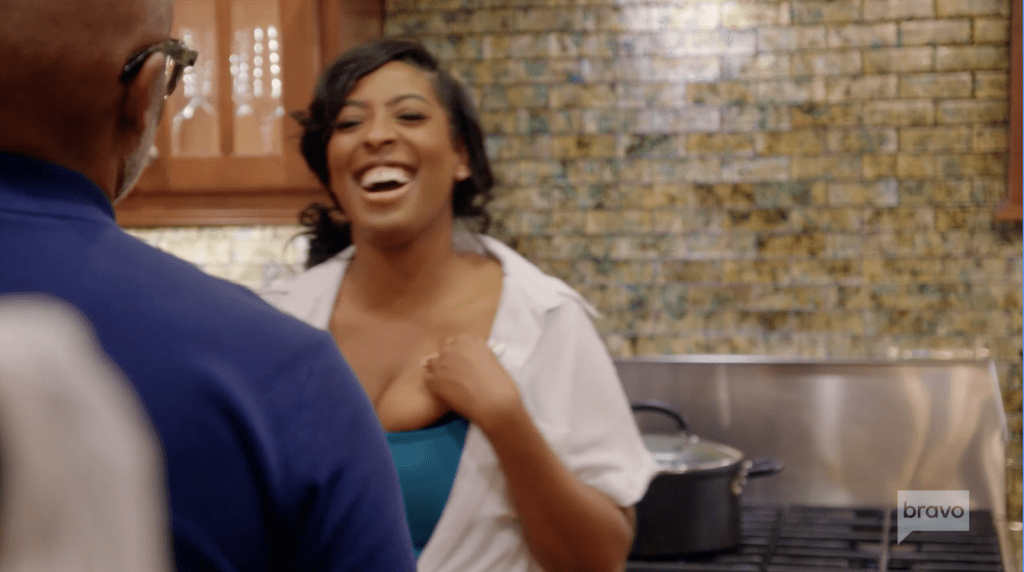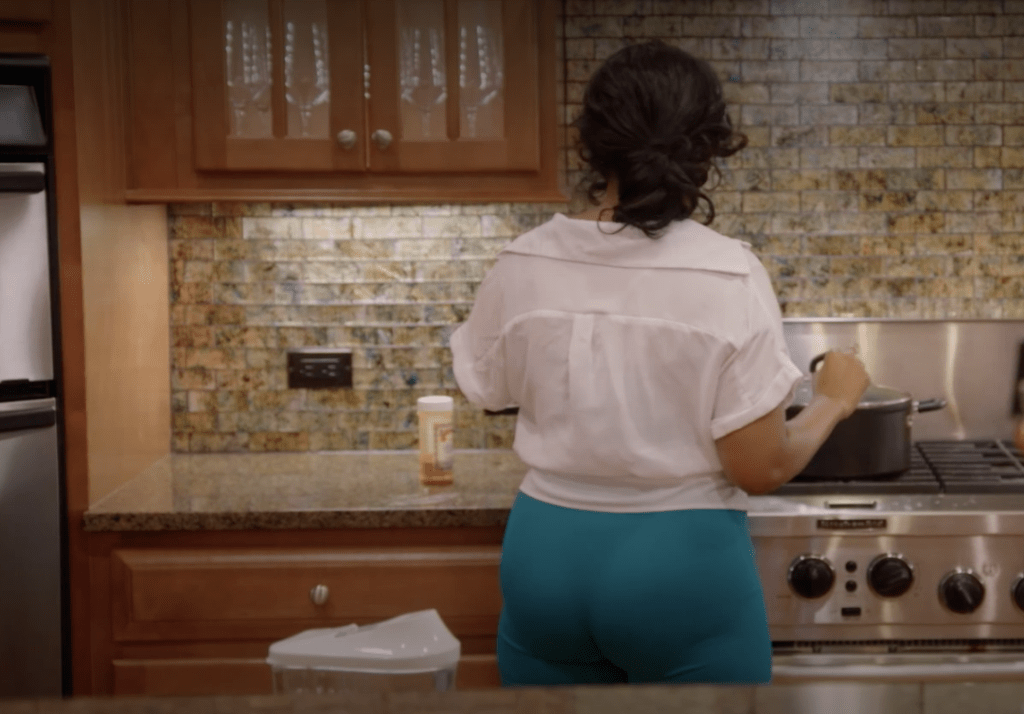 The two say "I love you" as Lateasha prepares Gregory to try out a few wedding cakes. Later, Dr. Jackie Walters is in office preparing for Da Brat and Judy to stop by for an appointment. Dr. Jackie finally has the help she's been looking for in Dr. Bullard and is grateful for the her new norm. Jackie finally gets to go home at a decent time and free weekends. Couldn't ask for more!

Meanwhile, Da Brat and Judy are being checked out and Dr. Jackie explains how much of a miracle it is for Da Brat to have a baby at forty-eight years old. Dr. Jackie has a very watchful eye over Da Brat, and we see Judy get emotional as we hear the baby's heartbeat. Dr. Jackie checks in on Da Brat's eating habits and Judy tells Dr. Jackie that Da Brat ate Wendy's on the way in. Dr. Jackie isn't having that, but the baby wants what the baby wants. Dr. Jackie wants Da Brat to monitor on her blood pressure and gives her patient orders to leave a urine sample before heading out. 
That night at Toya's, she's pouring herself a glass of wine and calls Lateasha to share the good news of her new wine club. Toya wants to introduce the club to a few of the ladies and want the ladies to come sexy AF. Eugene comes downstairs and gently ushers Toya off the phone to spend quality time together. Eugene compliments Toya's choice of wine before Toya wonders when they'll have the s*x talk with their boys. Toya thinks the boys are horny and Eugene is visibly disgusted. Apparently, the boys know about Playboy magazine and it's about that time to educate their boys. Toya calls the boys down and Eugene admits the boys know a lot more than they give them credit for, due to Toya's dirty mouth. 
As the boys get seated, Eugene begins light by asking which one of his sons snitched on him; before moving into the s*x conversation. Toya and Eugene begin by explaining how they were raised to discuss s*x and poor Eugene's daddy gave him a box of condoms and said, "If you get a girl pregnant, Ima kill you." Toya tells the boys that they're normal, but they need to be educated so that they act responsibly. The boys get a full course in s*x-education and learn about pregnancies and STD's. The boys are disgusted by the mention of crabs and puss, but I think this is a much needed conversation. Eugene mentions the importance of condoms as Toya educates what an orgasm is. They end the conversation asking the boys to try and wait until marriage before allowing them to wash up for dinner. 
The next day, Lateasha is wedding dress shopping with her friend Jessie as the manager fetches them some champagne. Lateasha's unsure if she wants a mermaid dress or something more fitting but hopes she finds the right one today. Before Lateasha can try on anything, Toya busts through to support her new friend. Phaedra saunters in as Lateasha's trying on her first option and Toya spills champagne as she greets Phaedra. Lateasha tries on a few options and Toya and Phaedra have different opinions on what looks good for Sweet Tea. Phaedra calls Lateasha "Butt-challenged" and Lateasha's proud of her natural body in her confessional.
Toya ask Jessie how she met Lateasha and surprisingly they met at a support group, for younger women who date older men. Phaedra and Toya are as shocked as I am as Phaedra ask if they're sugar babies. Lateasha pokes her head out to deny Phaedra's claims and clarifies that it's a "age-gap" support group. Lateasha says that her younger friends don't understand and sometimes it can be embarrassing when people approach her on the street. Phaedra ask Jessie how many older men she's dated and although a woman never tells; I'm sure we all can guess. Lateasha comes out in another dress that seems to win the approval of everyone, including the bride. Looks like Sweet Tea has found the one! Good job sis!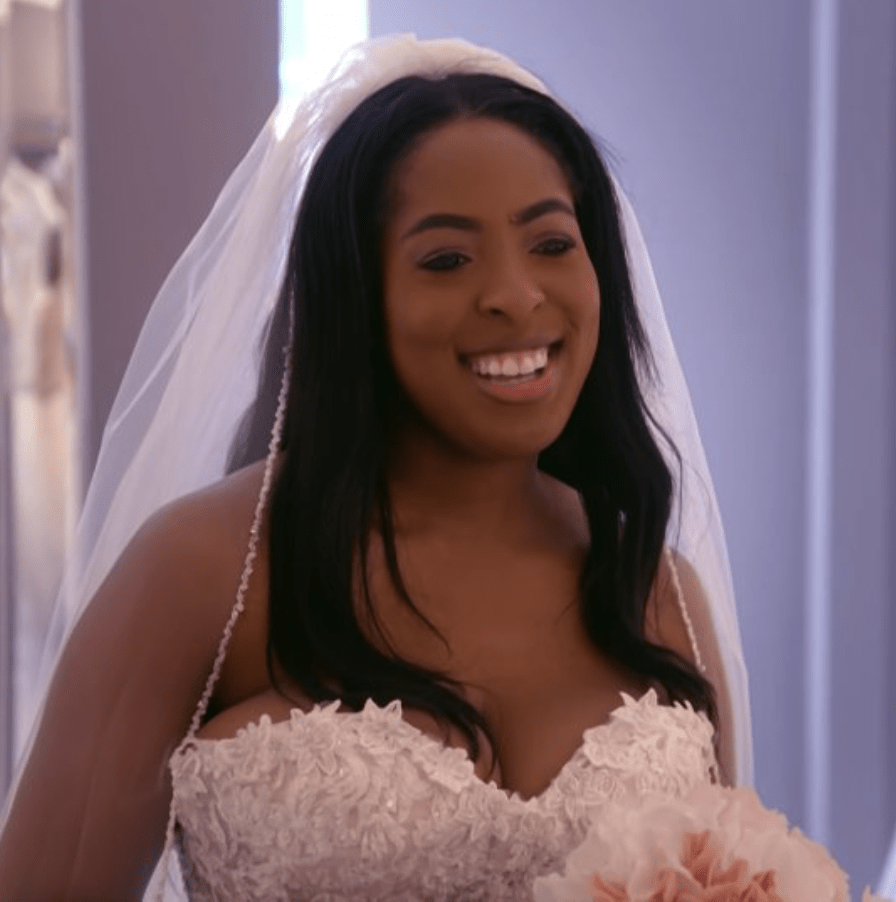 The next night, Toya's getting ready to introduce the ladies to her wine club and Eugene gives Toya encouragement to keep her head up, even in the mist of shade from the women. Toya's on her boss ish today and won't let the haters stand in her way! A flashback shows all the times the ladies have belittled or demeaned Toya due to her "non doctor" status but Toya's ready to show the ladies how capable she is. At the venue, Toya's mingling and checking in with the caterer to make sure everything's in place. The décor and wine look amazing as Toya's guest begin to arrive ready to try some reds and whites. Simone, Heavenly, Jackie, Phaedra, and Lateasha come to support Toya as Toya lays out the plan for the evening. 
Toya mentions drifting off and Lateasha chimes in that Toya nor Phaedra were drifting off yesterday when they were being mean to her. Phaedra thought it went great, but Lateasha believes otherwise. Phaedra and Toya apologize to Lateasha for being rude but before things can calm down, Heavenly ask Lateasha about her support group for dating older men. Phaedra's shocked by Heavenly big mouth but doesn't back down that she relayed the message to Heavenly. Heavenly ask Lateasha what they talk about in the group and Lateasha fires back, asking Heavenly if she'd like to join her group.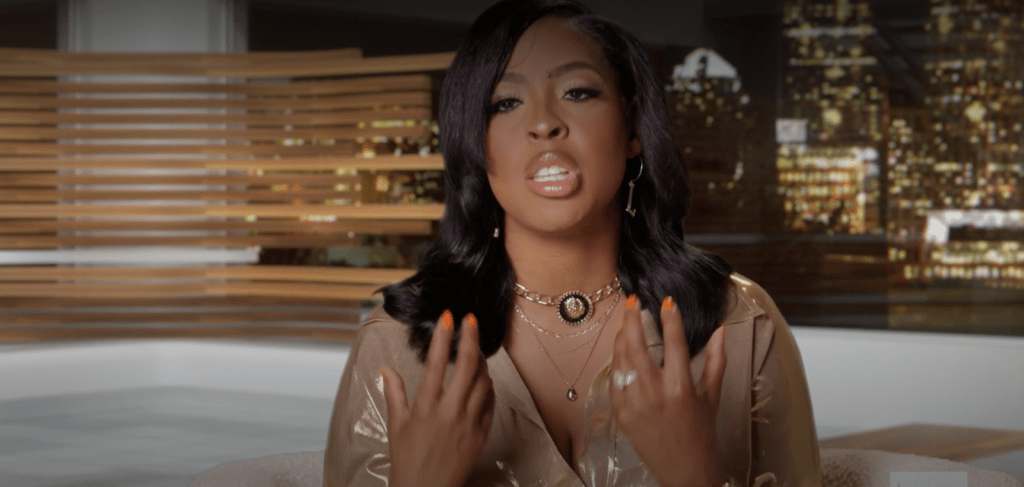 Unfortunately, Dr. Damon Kimes is only six-months older than Dr. Heavenly and Toya notices Heavenly's horns coming out towards Lateasha. Lateasha believes these women are out of touch and need to get with the program as Dr. Alicia arrives. Simone ask Lateasha if anything else happened that she found offensive, and Lateasha waste no time bringing up her bridal shower. Lateasha didn't appreciate the ladies making her night about Quad and Jackie immediately apologizes. Lateasha mentions that she's "up to here" with the ladies and Simone notices Lateasha getting increasingly upset. Simone takes Lateasha to the bathroom to, and Lateasha admits she doesn't have the support she needs at home. 
Lateasha's really stressed but Simone tells Lateasha to take a deep breath and tell her what's wrong. Lateasha's overwhelmed with the wedding planning on top of meeting all of Gregory's friends and is beginning to get discouraged that her vision isn't coming to life. Simone tells Lateasha if she wanted to marry someone more involved in wedding planning, that she should've married a woman. Simone tells Lateasha that they are some rough b****es and to give them a chance as Heavenly ask Phaedra about Quad's whereabouts. Phaedra gives Jackie and Heavenly an update on meeting up with Quad and Jackie reveals she wouldn't want the ladies to be friends with her husband if they divorced. 
Jackie tells the group that no one has heard from Quad and that it's hard to get ahold of her as Simone and Lateasha rejoin the group. The conversation stops as Toya has the ladies play an icebreaker game to loosen them up. Toya wants to see if the ladies can tell between box wine from Costco verses the good stuff. Whoever picks the box wine will be crowned "Box wine b-tch." Once the game is complete, Simone is crowned the "Box wine b-tch" and Simone takes it in stride. Heavenly gives Toya her props on her delicious wine and Lateasha is ready to go. Dr. Heavenly mentions that Lateasha's tired cause she's dating an old man and as Lateasha tries to leave, everyone sees the tag on her dress. Heavenly and Phaedra fall out as Dr. Alicia tries to give Lateasha a hand. This is a mess. Toya tells Lateasha not to worry about the ladies as everyone heads in for the night. 
The next day, Phaedra meets up with Gregory for lunch and to check in on her old friend. After the pleasantries and discussing baseball and the potential for Greg to have a son, Phaedra begins going in on Lateasha's flat booty. Phaedra ask Greg if he wants to get married again and questions if he's afraid this time. Phaedra wants to make sure Greg is sure and is concerned over Lateasha's strange comments. Phaedra wants to make sure Lateasha's not a wolf in sheep's clothing and points out how young she is to Gregory. Gregory laughs it off and mentions he didn't know if he was the predator or prey in the beginning of his relationship.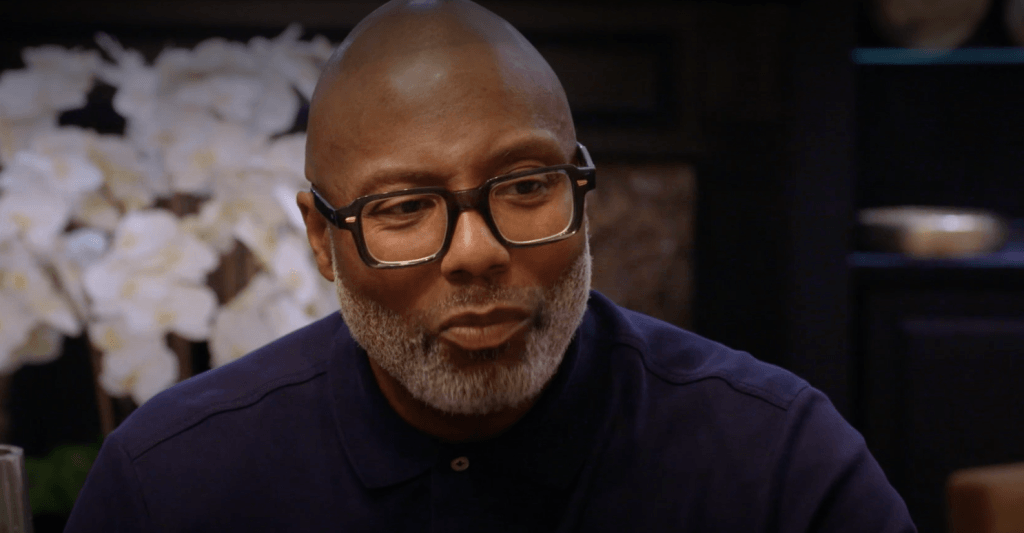 In the beginning, Lateasha pursued him but once she got here, Gregory explained how safe Lateasha makes him feel. Greg admits Quad scared him and that he finds comfort in knowing Lateasha's his friend. Phaedra ask if there's a prenup and Gregory says Lateasha's down for it, but Phaedra's not fully convinced. Phaedra doesn't know if she wants to get married again but can't deny how happy Gregory is in his new relationship. If Lateasha can give Gregory a baby then she's all here for it, let's just hope they make it to that point. Be sure to come back next week, to see what else goes down on a new episode of Married to Medicine!
Stay Connected With All About The Tea: Twitter Ι Instagram Ι YouTube Ι Facebook Ι Send Us Tips
LeAndra Williams is a content contributor at All About The Tea. She's a social worker and (super) mom by day, and a reality T.V. junkie by night.