'RHOSLC' RECAP: Monica Garcia Explodes on Lisa Barlow For Doubting Her Childhood Abuse!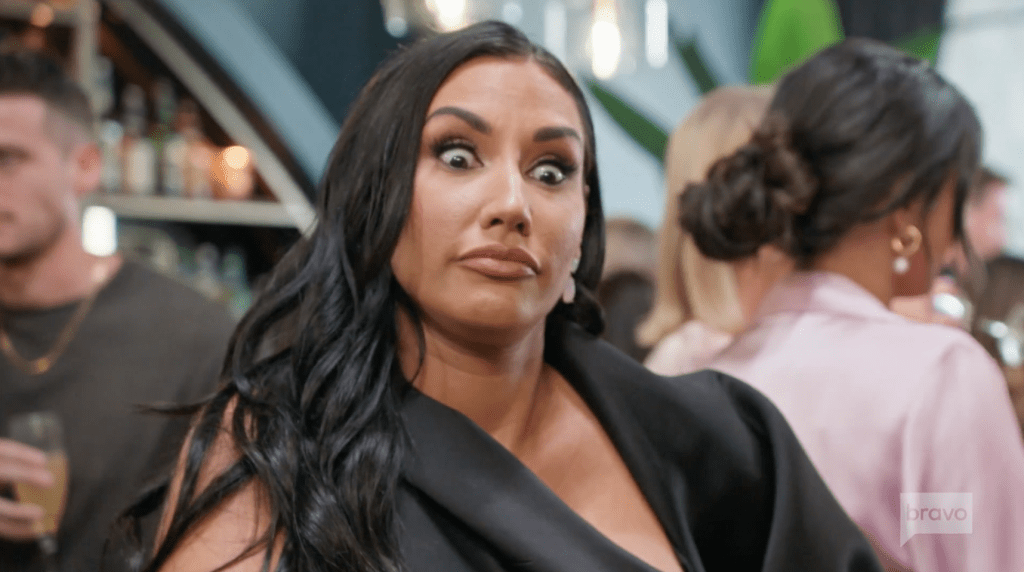 'RHOSLC' RECAP: Monica Garcia Explodes on Lisa Barlow For Doubting Her Childhood Abuse!
In the latest episode of The Real Housewives of Salt Lake City, Angie Katsanevas and Monica Garcia patch things up, but soon Angie finds herself amid the ongoing clash between Lisa Barlow and Monica. Meanwhile, Whitney handles the dual challenges of her daughter's birthday celebration and a work event. Amidst all the festivity, friendships are put to the test as disagreements flare up. Heather attempts to bridge the gap with Lisa. As Meredith reintegrates with the ladies, Lisa casts a critical eye on her recent actions.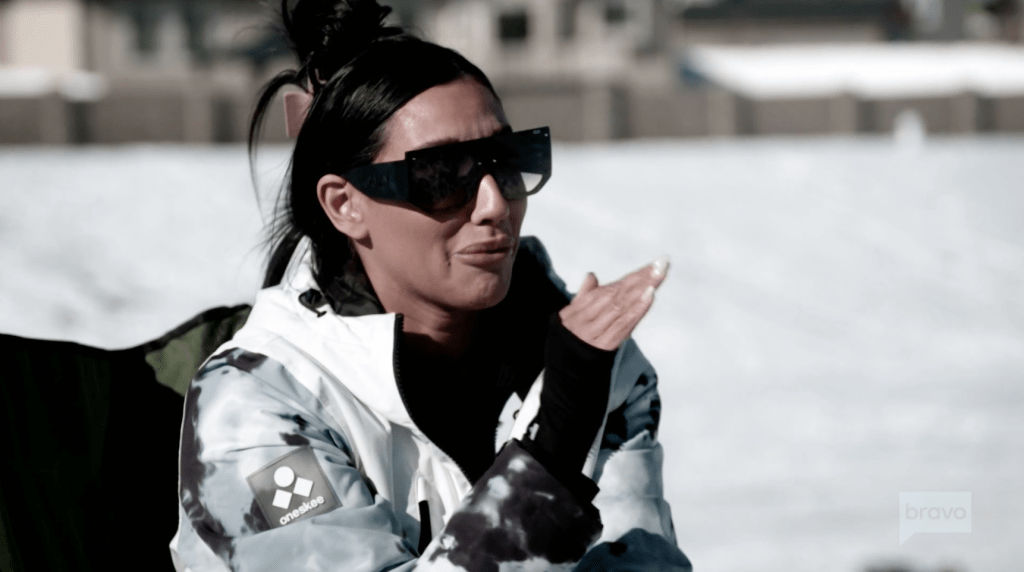 The episode kicks off with Monica and Angie meeting at a bakery, a meeting underscored by Angie's thoughtful offering — a book for Monica and her daughters which Angie describes as "a really sweet book about loving yourself," and advises on the importance of "asking for help when you need it."
Angie also expressed remorse over Monica's departure from the Easter brunch, acknowledging Monica's evident distress stemming from her maternal issues. Monica showed gratitude for both the gesture and the intention behind it.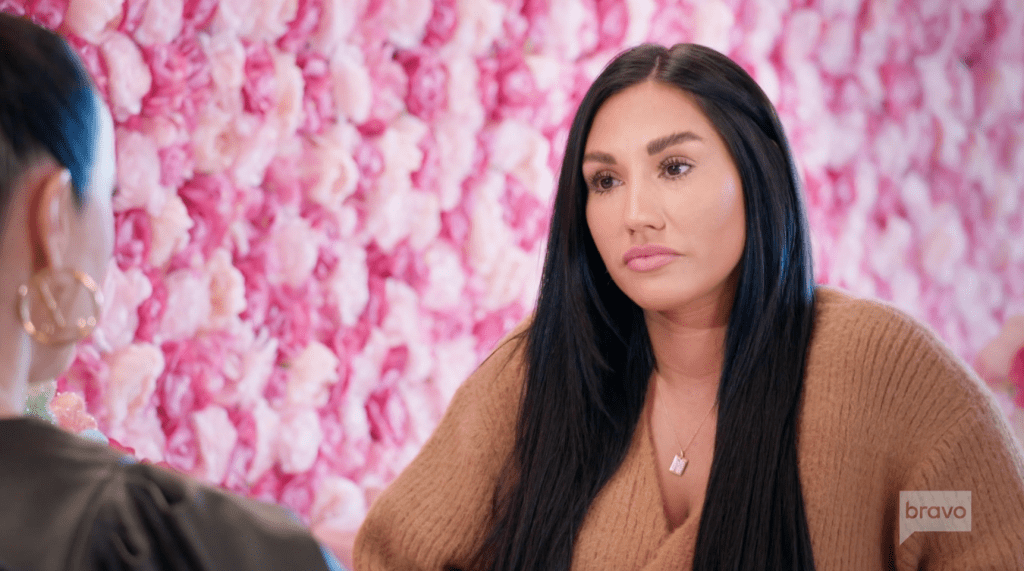 During their discussion, Monica lamented over the negative outcome of their previous encounter, seeing her own openness as an act of friendship. This led to Angie revealing that Lisa had accused Monica of exacerbating gossip about someone's prowess in intimate matters. Monica refuted this claim, lamenting the harmful nature of Lisa's allegations and asserting she never meant to cause any hurt.
"I felt terrible about the way you left [Easter brunch]," she continues. She recognized that Monica was just really sad and that things weren't good with her mom. Monica appreciates the gift, as well as the kind intent behind it.
"I hate that it went so badly," Monica says. "For me, telling you what was being said was my way of being a friend."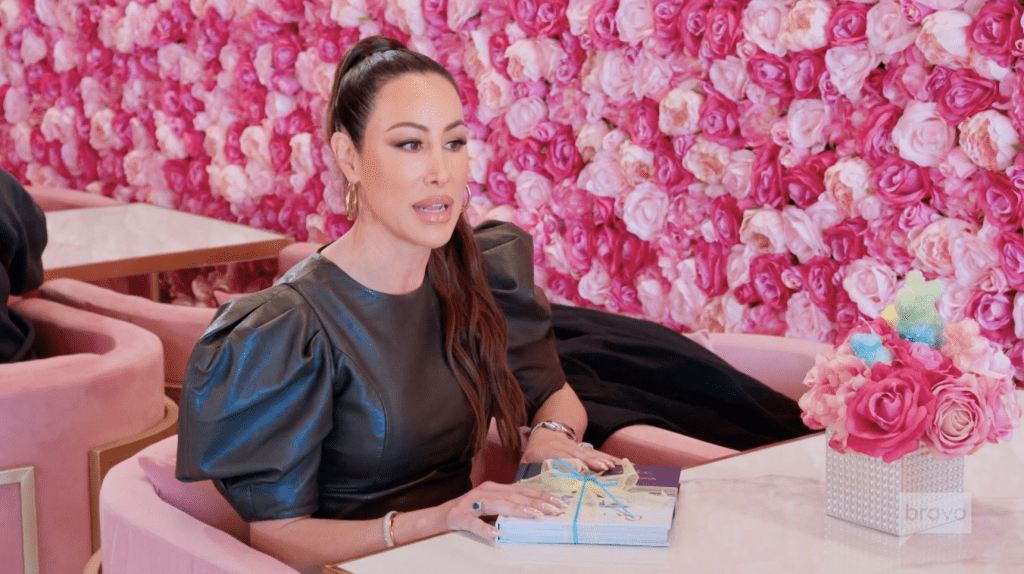 Angie then says, "Lisa's telling me that you are doubling down by saying [you've heard people say] 'he's good in bed.'"
Angie, seeking closure, declared she was ready to move on, and thus the friendship was mended. Angie then divulged her own childhood trauma — her mother struggled with alcoholism and passed away when Angie was just eight, revealing their parallel lives of overcoming difficult maternal relationships and striving to be better parents.
The scene shifted to Whitney Rose's preparations for her daughter Bobbie's thirteenth birthday bash at a roller rink. Prior to the event, Whitney and Lisa engaged in a conversation where Whitney disclosed Monica's abusive circumstances with her mother. Lisa skeptically responded to this, cynically critiquing the notion of convenience in abuse and insinuating that Monica could also be the abuser. Lisa's dismissive attitude revealed a lack of empathy and an unwillingness to believe Monica's sincerity.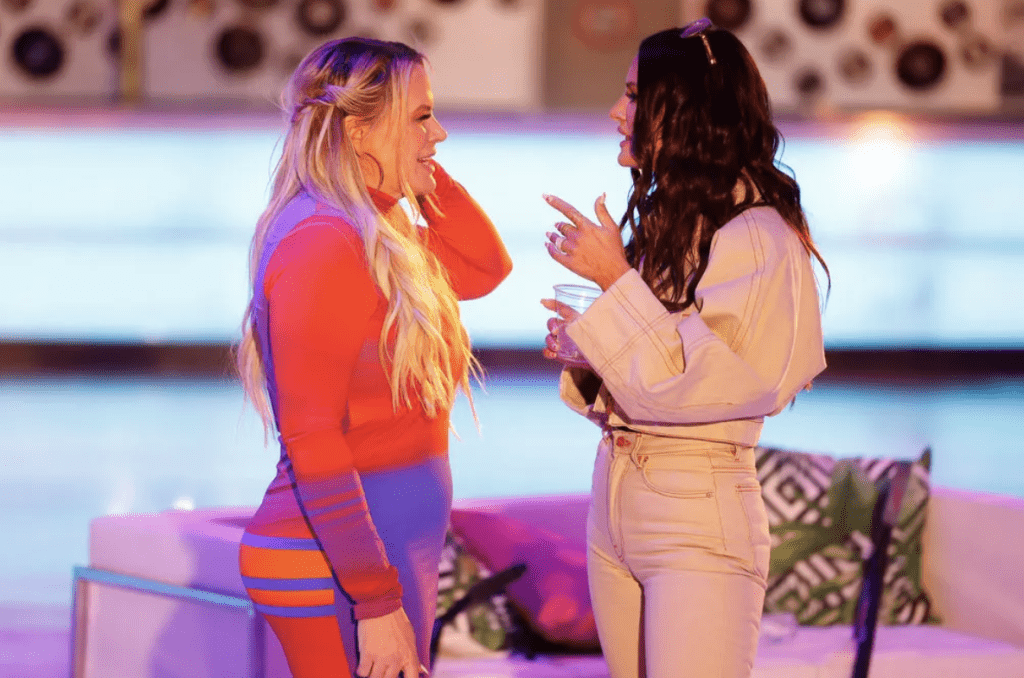 The roller rink party itself was not without drama. Heather communicated Lisa's disbelief in Monica's account of her mother, which Lisa deemed as overly dramatized for sympathy. Monica retorted to Heather, criticizing Lisa's bitter disposition and telling Lisa off in no uncertain terms.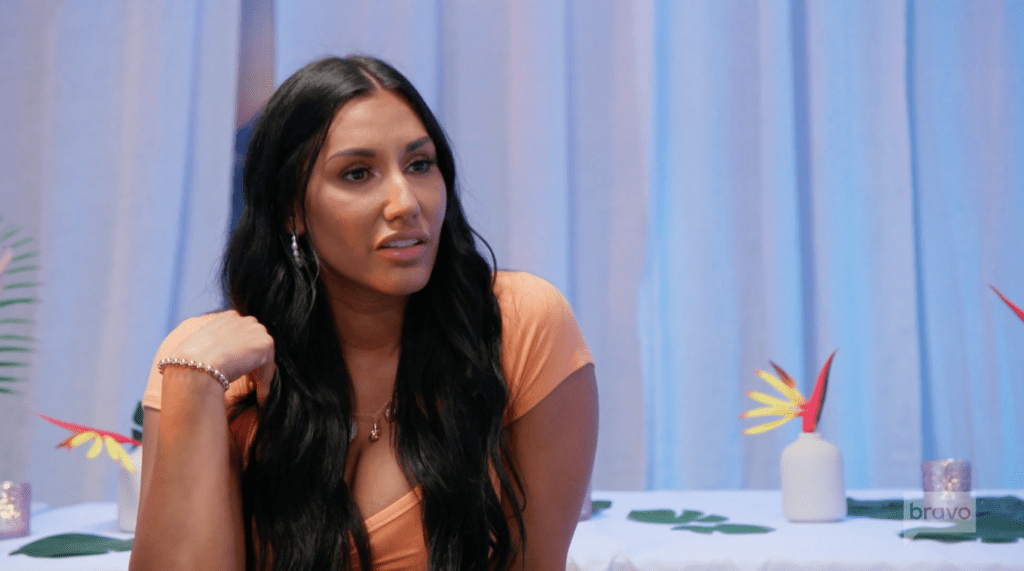 "Lisa doesn't know anything about me," Monica responds. "I feel like Lisa's obsessed with me," which causes Heather to laugh uncontrollably.
"I mean, I just can't imagine being middle-aged and [being] so bitter," she adds. Oh, that's mean, Monica, but the description fits. "F*** off, Lisa. If your life is so perfect, go live it … Why do you care about my relationship with my mom?"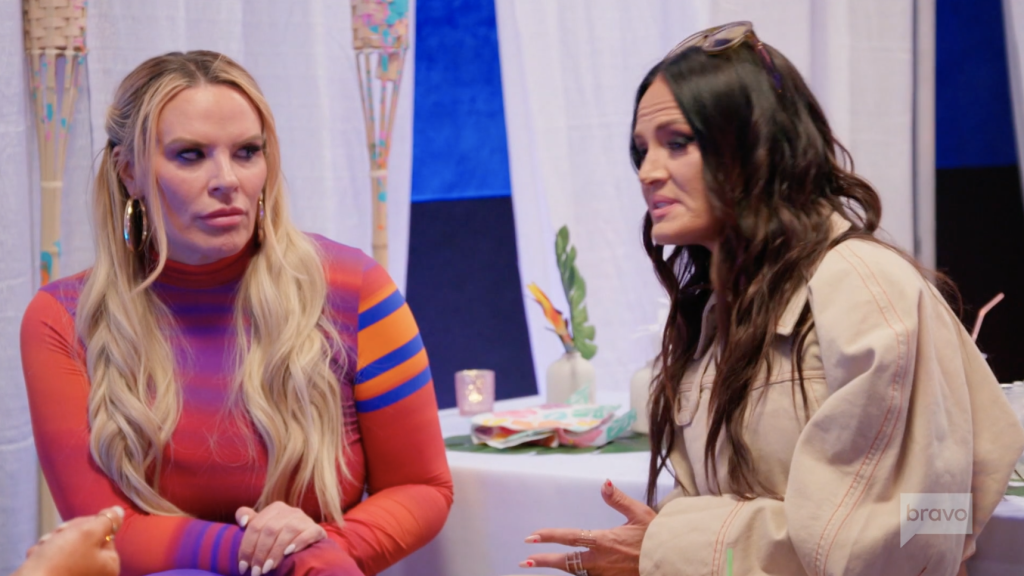 Lisa's entrance on skates was perfectly timed, though her arrival only further ignited the tension as Monica questioned Lisa's fixation on her personal life.
The following day, at Whitney's Prism Pop-Up Shop, the backdrop of glimmering products set the stage for more conflict. Whitney and others found themselves unable to sway Lisa's negative perceptions of Monica. Lisa, dismissive of Monica's circumstances, drew a parallel between Monica and a negativity-fueled vampire, a description that could arguably apply to Lisa herself.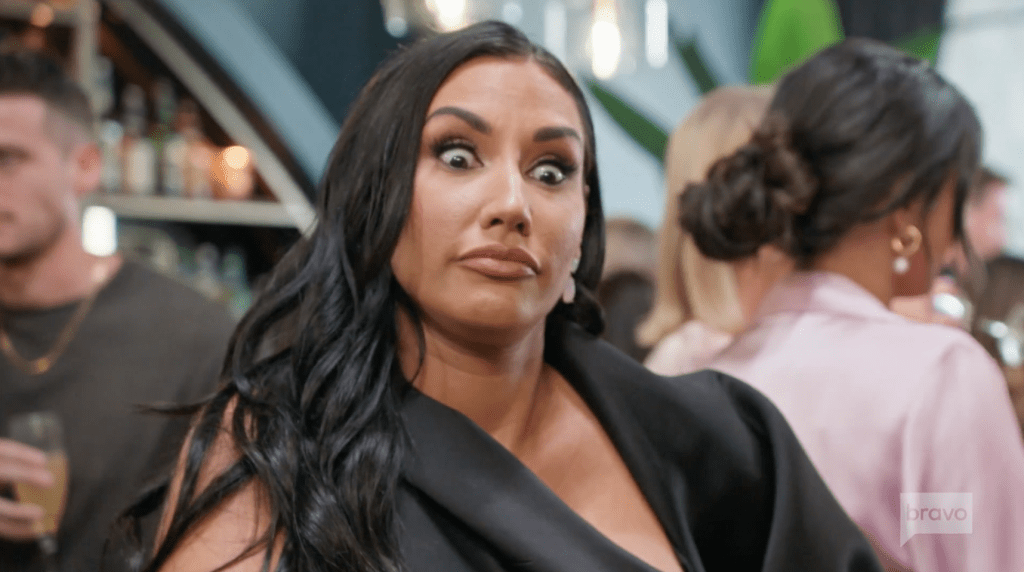 The tension came to a head during the sound bath, where Lisa's incessant chatter disrupted the tranquil event. Despite the peaceful setting, the feud between Monica and Lisa escalated, leading to a public confrontation where Lisa demanded silence from Monica, a plea laced with irony given her own refusal to disengage.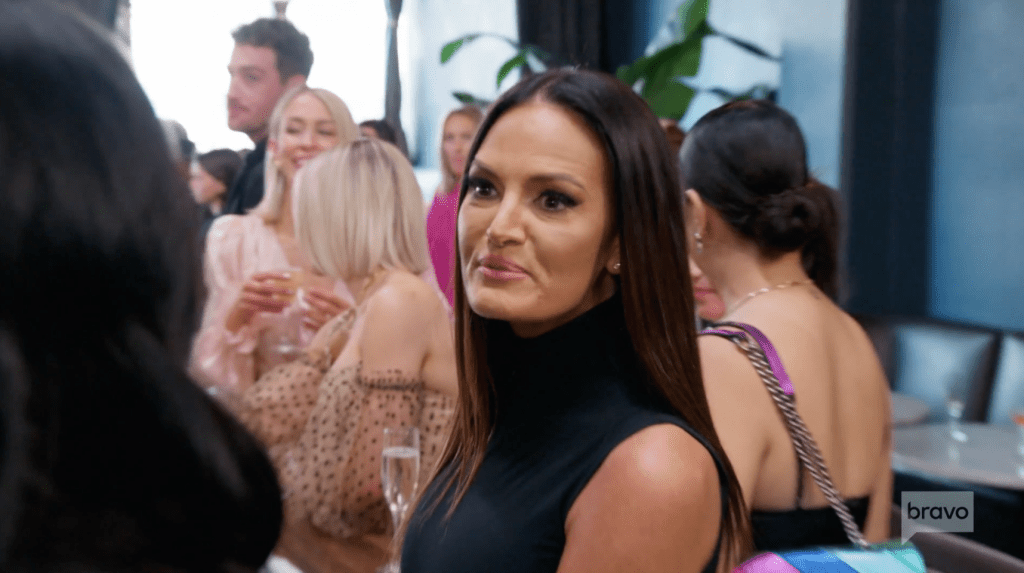 The spat culminated in a heated exchange, with both women declaring boredom with the other and Monica boldly commanding Lisa not to dictate her actions.
"I'm bored with you," Lisa says. 
"You're impossible to communicate with," Lisa tells her. 
"Well, then we're the same person," Monica shoots back. 
"I'm bored with you," Lisa tells Monica.
"Then stop talking about me … bitch," Monica says.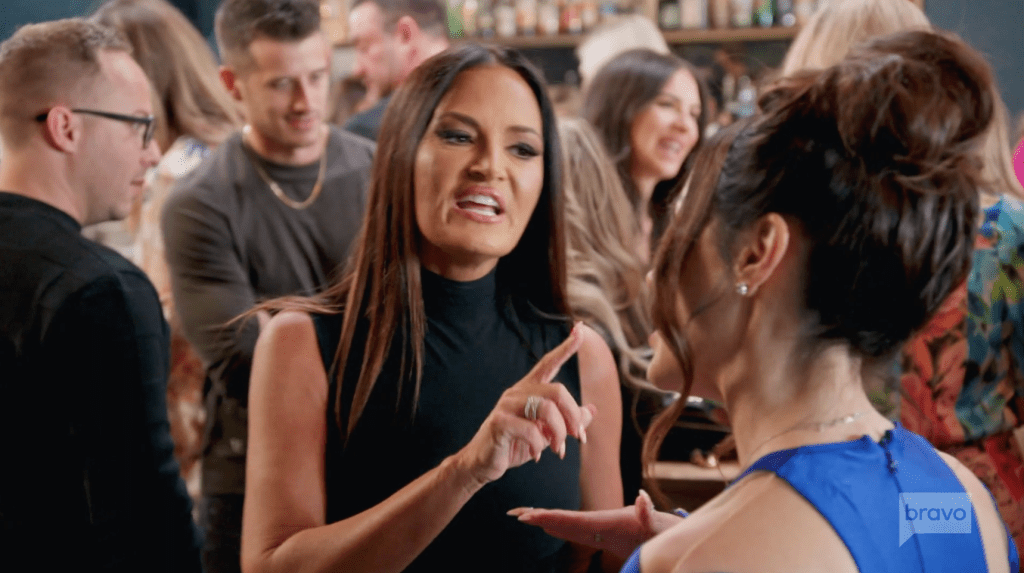 As the confrontation continued, the two traded accusations of being difficult to communicate with, each seeing the other as a mirror image in terms of obstinacy.
The Real Housewives of Salt Lake City airs on Bravo, every Tuesday, at 8pm ET.
Stay Connected With All About The Tea: Twitter Ι Instagram Ι YouTube Ι Facebook Ι Send Us Tips
Avigail is an Entertainment blogger at All About The Tea, who specializes in The Real Housewives of Atlanta and The Real Housewives of Potomac. Avigail has a background in marketing. She's a Brooklynite living in the Bahamas, with a passion for travel, writing, reality TV watching, pop culture and spoken word.