Chrisean Rock Threatens To Beat the Breaks Off Jaidyn Alexis!
Chrisean Rock Threatens To Beat the Breaks Off Jaidyn Alexis! 
Zeus Network stars Chrisean Rock and Blueface's relationship has become a hot topic online after Chrisean discussed their rocky past and current entanglement during an interview with The Jason Lee Show.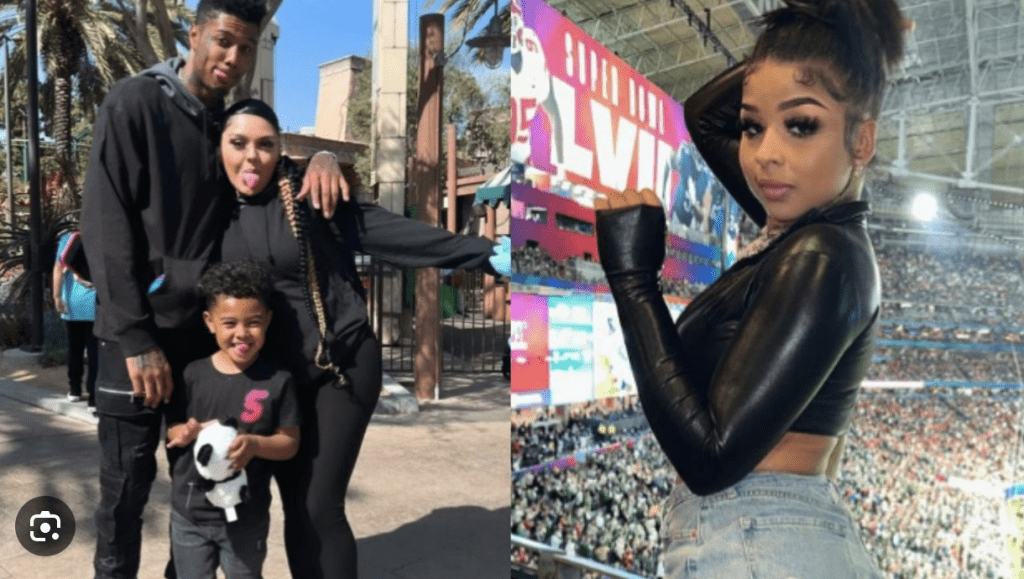 She divulged details about their ongoing intimate encounters despite their split, adding a layer of complexity as Blueface has just proposed to Jaidyn Alexis, the mother of his first two children.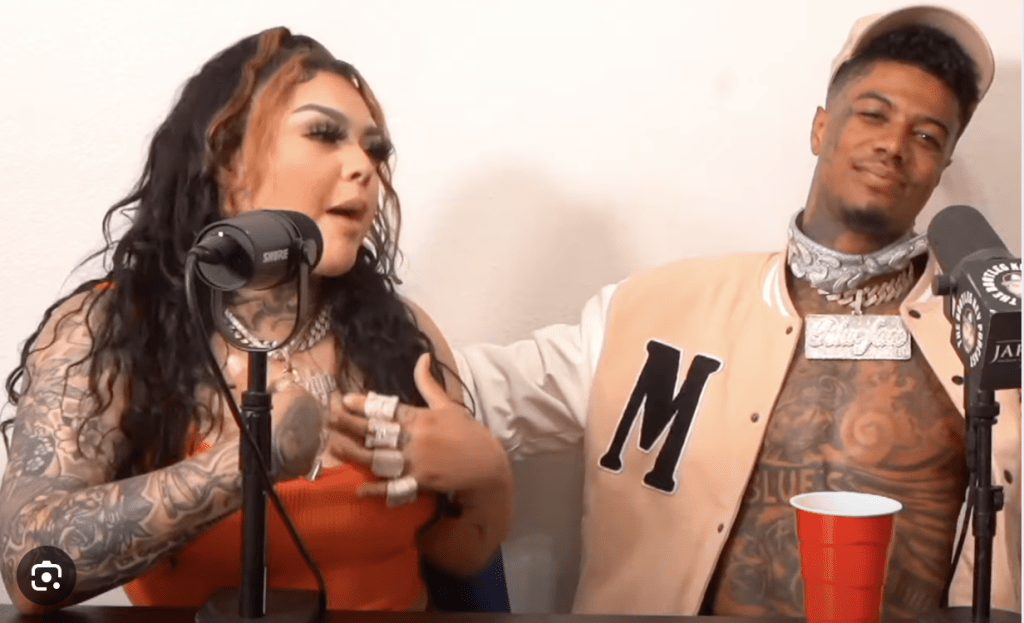 Blueface has refuted Chrisean Rock's claims of their continued romantic involvement, potentially to safeguard his recent engagement. Yet, some fans are skeptical of his denials. Amidst the drama, Chrisean expressed her exasperation through an Instagram Live session, directing her frustration towards both Blueface and Jaidyn Alexis. She denied any intention of disrupting their relationship but also issued a bold threat to go to his house and "whoop," Jaidyn.
Following Chrisean's incendiary remarks, Blueface turned to Twitter to cast doubt on her assertions about their recent rendezvous. He urged her to show concrete evidence of their meet-up, dismissing the evidence she did present as insufficient. "Make sure you post time and dates we want receipts not no coupons," he mocked, indicating her proof was as trivial as discounts. He proceeded to post screenshots of a supposed text conversation with Chrisean in which she asks for his hotel room number. Although he first sent the number, he retracted it shortly after, suspecting it might be a setup and thus decided not to show up.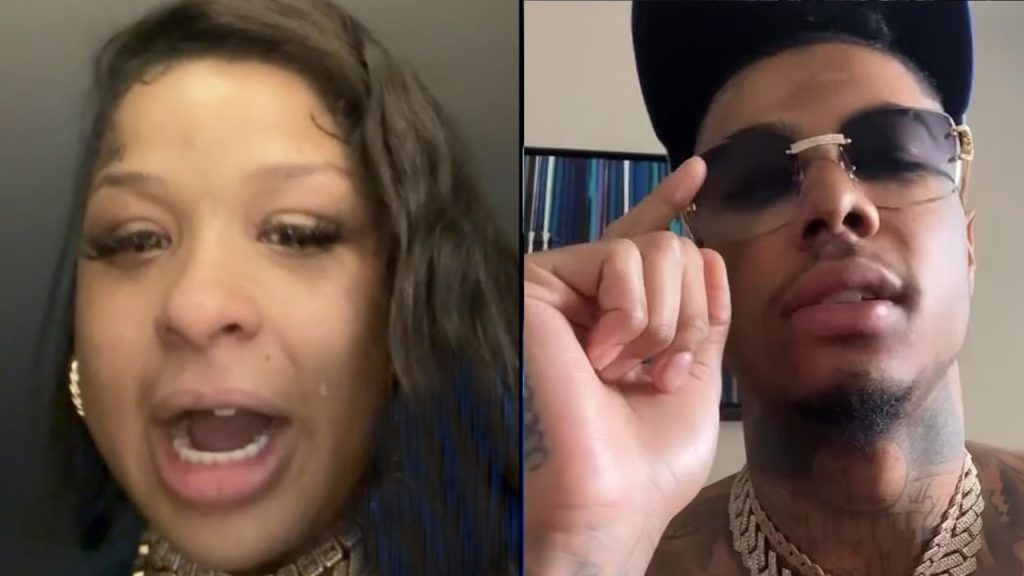 Admitting a lapse in judgment, Blueface remarked, "I was a lil woozy when I sent that room number an took it back in the same minute. You ain't have to do all this fake like I deleted yo messages…. no wonder you text me out the blue asking y I deleted yo text thread." He then plainly stated, "we never linked," before removing the tweets. Concluding the social media back-and-forth, Blueface resolved that henceforth he would abstain from public commentary on the matter.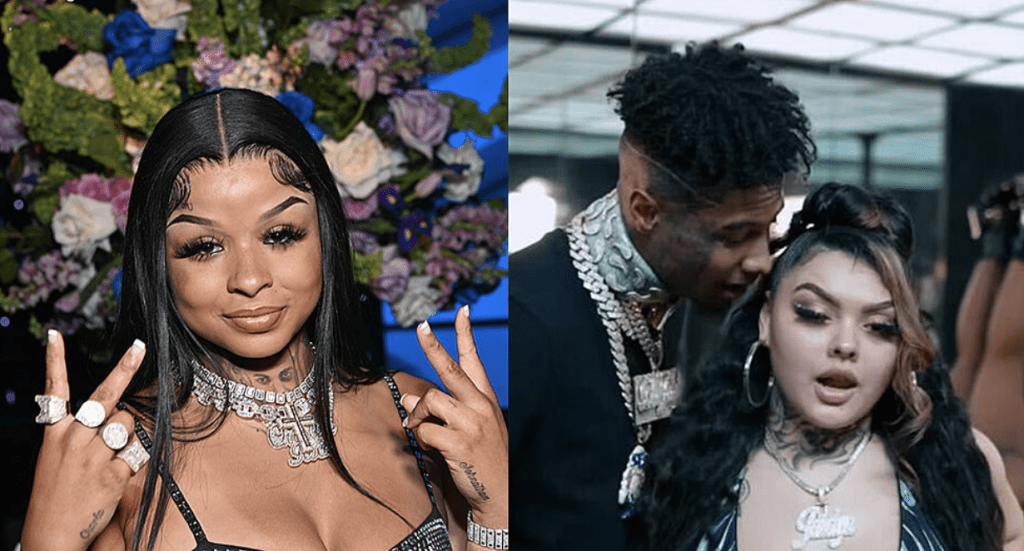 Also in the interview, Chrisean spoke explicitly about her allegation that Blueface insisted on being intimate even though she was menstruating.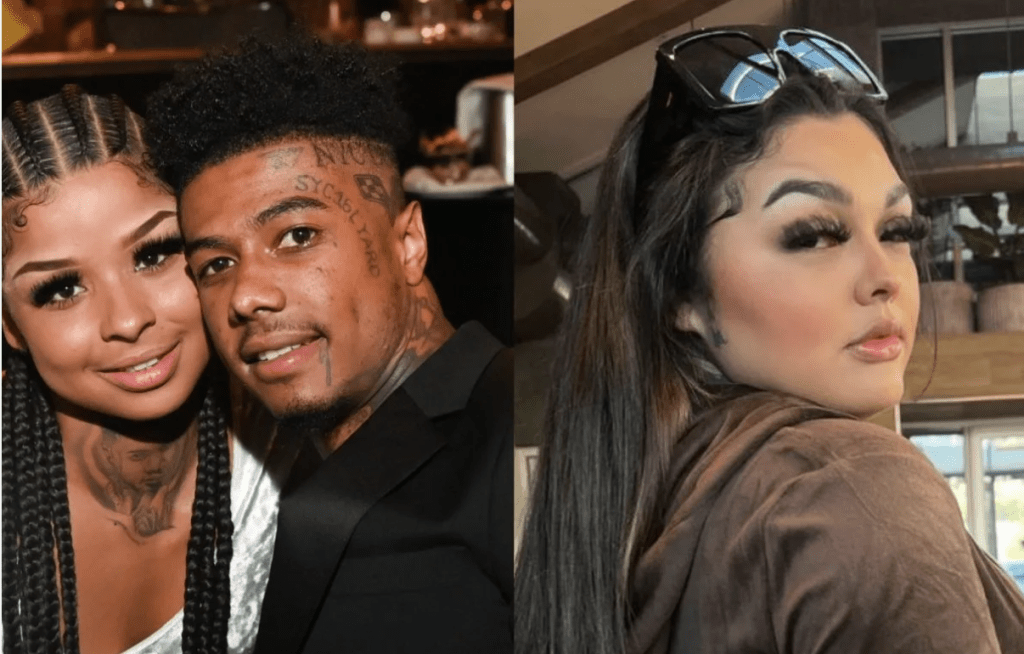 Blueface maintains that his relationship with Chrisean has ended and alleges that she's attempting to provoke Jaidyn Alexis. He claimed that Chrisean tracked him to Miami and stayed at the same hotel, but he refused to see her.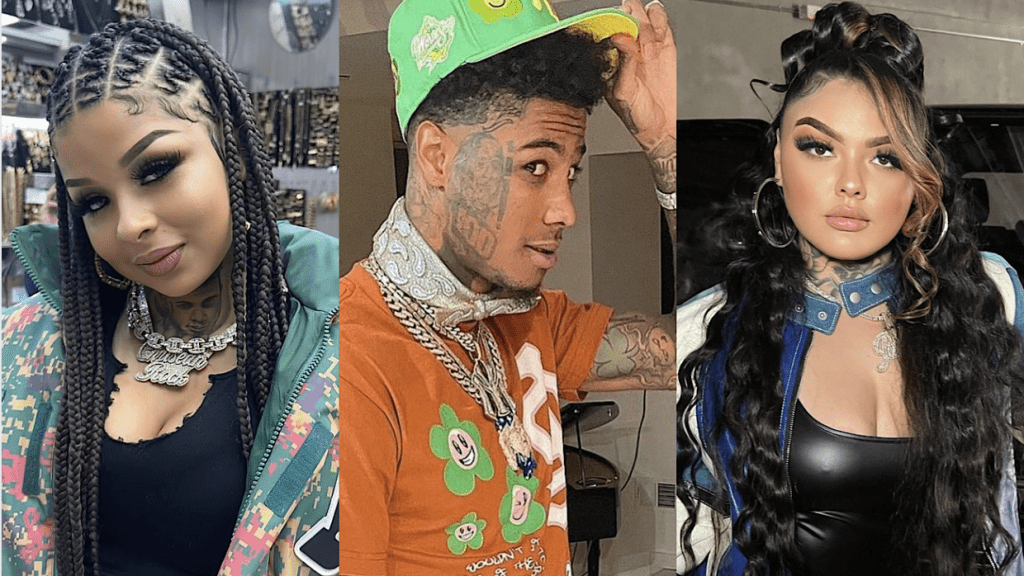 Countering his statements, Chrisean Rock posted a screenshot supposedly showing a direct message from Blueface with his hotel room number. The artist behind "Baby Father Drama" contended that she had departed from him that morning and blocked him "after linking."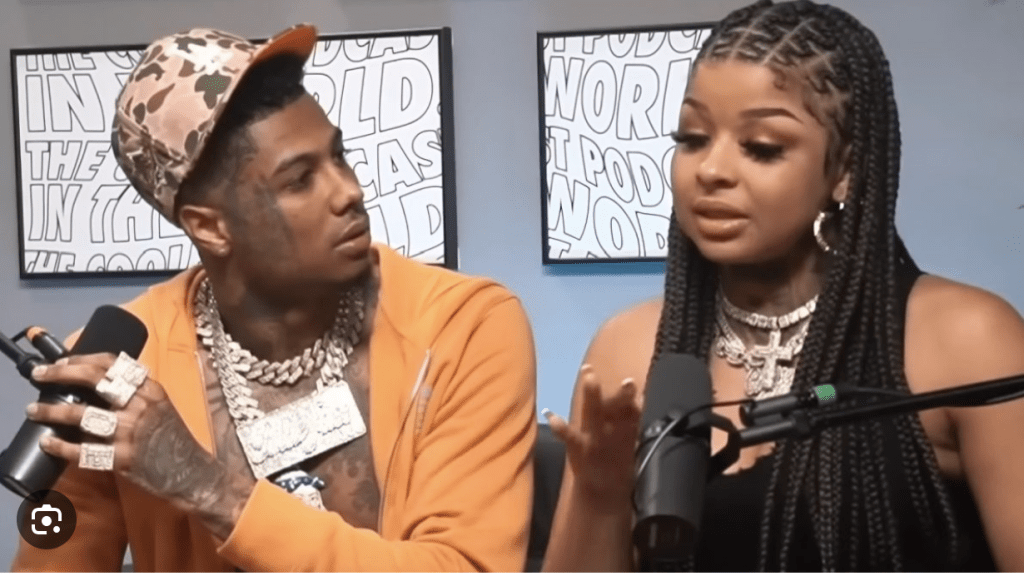 What's your take on the tension between Chrisean Rock and Jaidyn Alexis, including Chrisean's aggressive remarks? Also, what's your opinion on Blueface dismissing the evidence she presented? Feel free to discuss your views in the comment space provided.
Stay Connected With All About The Tea: Twitter Ι Instagram Ι YouTube Ι Facebook Ι Send Us Tips  
Avigail is an Entertainment blogger at All About The Tea, who specializes in The Real Housewives of Atlanta and The Real Housewives of Potomac. Avigail has a background in marketing. She's a Brooklynite living in the Bahamas, with a passion for travel, writing, reality TV watching, pop culture and spoken word.