'RHOBH' RECAP: Kyle Richards Attempts to Start Another FAKE FIGHT with Mauricio Umansky Over Tattoos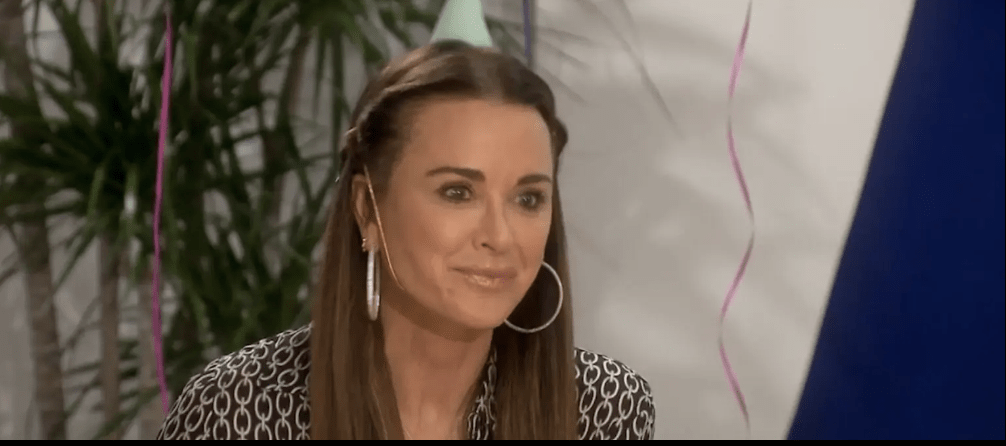 'RHOBH' RECAP: Kyle Richards Attempts to Start Another FAKE FIGHT with Mauricio Umansky Over Tattoos
Welcome to back to another episode of The Real Housewives of Beverly Hills. We begin with Dorit Kemsley, as she sits down for a picnic with Erika Jayne to hash out their issues. After Dorit greets the assistants, Erika pulls up feeling chilly but willing to break bread with Dorit. Dorit begins by thanking Erika for coming and explaining why Dorit was disappointed with Erika's behavior.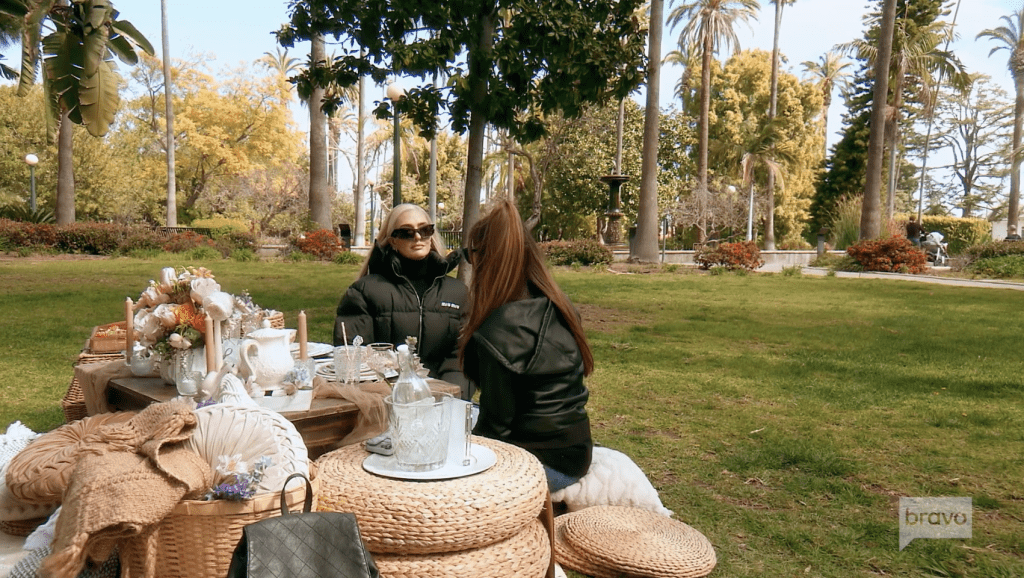 Erika understands that she did the wrong thing and apologizes while promising to do whatever to fix things with Erika. Dorit's blown away by Erika's sincerity and explains to Erika that she's been feeling disconnected from PK for the last year. In her confessional, Erika admits she wouldn't have answered the question at Bravo Con; if she knew PK and Dorit were having problems.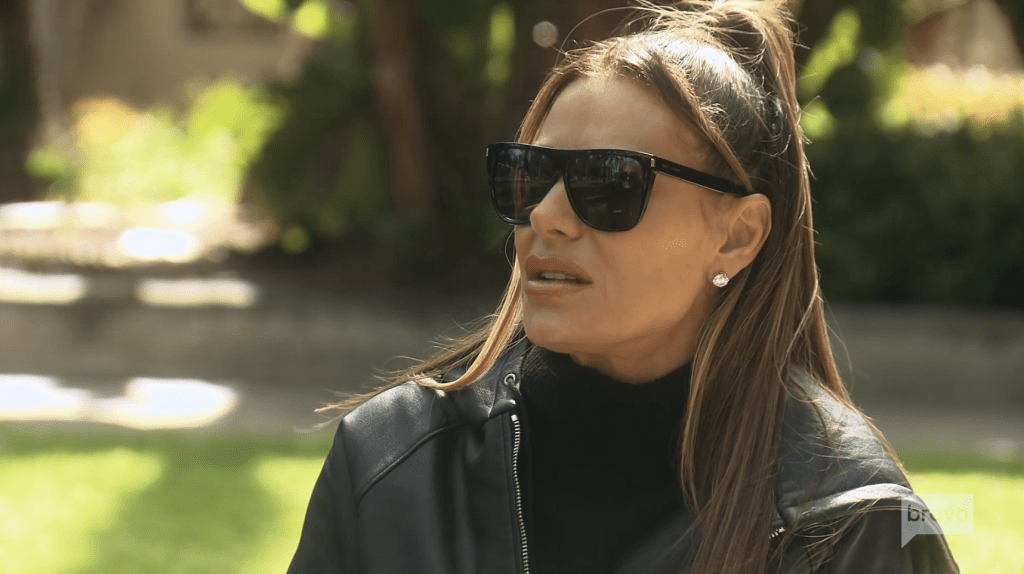 On top of that, a few weeks ago Dorit was targeted by three men, who followed Dorit into the store after an ATM run and stole her purse. So Dorit's already on edge but she and Erika hug and vow to move on.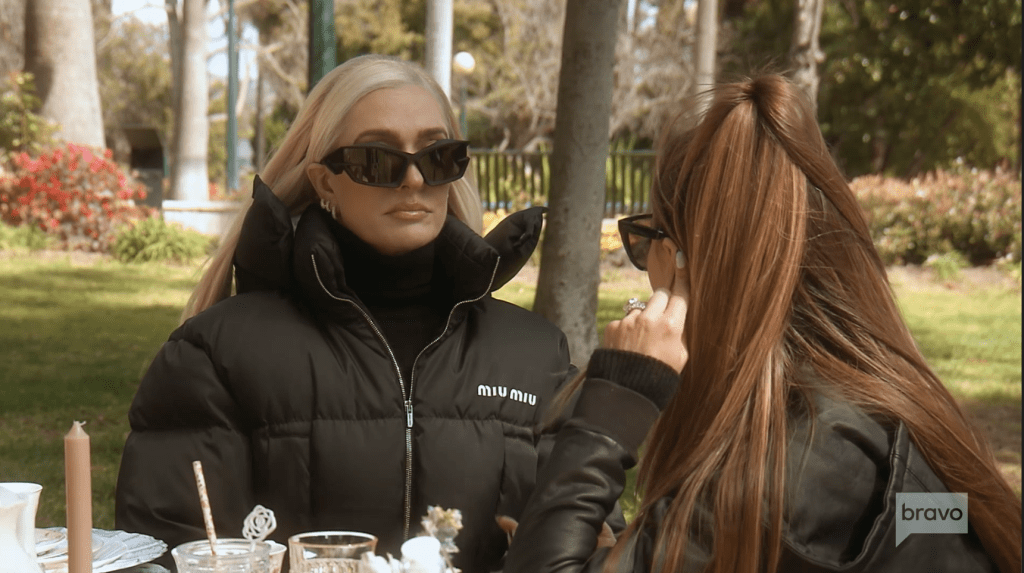 Meanwhile, Sutton Stracke's home chatting with Garcelle on the phone, as Garcelle's flustered with her children and Sutton's tiding up. Sutton and Garcelle are planning a birthday trip to Vegas for Crystal Minkoff, and Sutton hopes this trip will be their fresh start.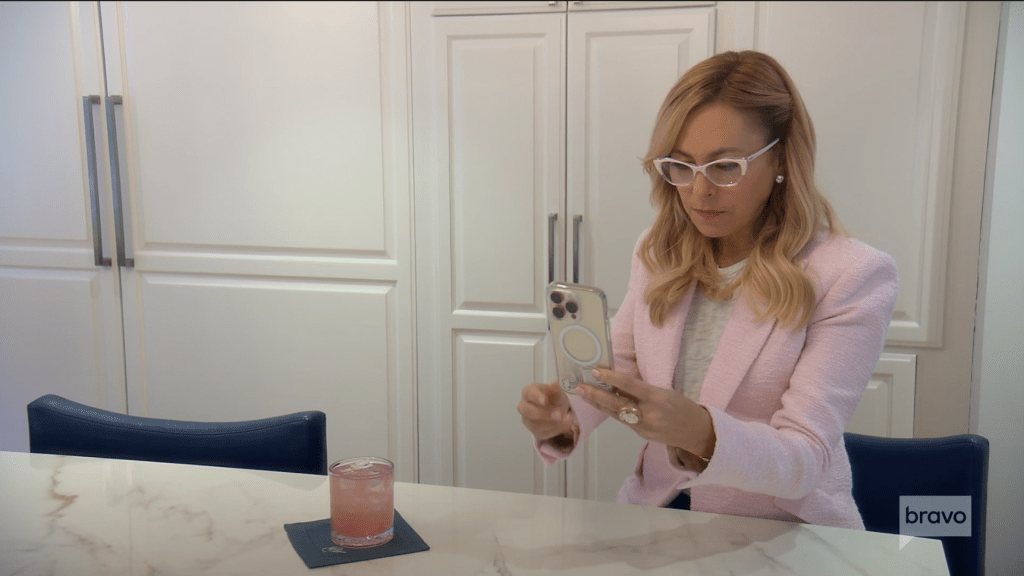 After she hangs up, Sutton greets a matchmaker Alessandra at the door, and we find out Sutton's enlisting help to meet her next man. After getting seated, Sutton explains that she's been divorced for seven years and has a hard time "clicking," with people. Sutton admits she doesn't think she gets asked on a second date because she's weird and often says the wrong thing.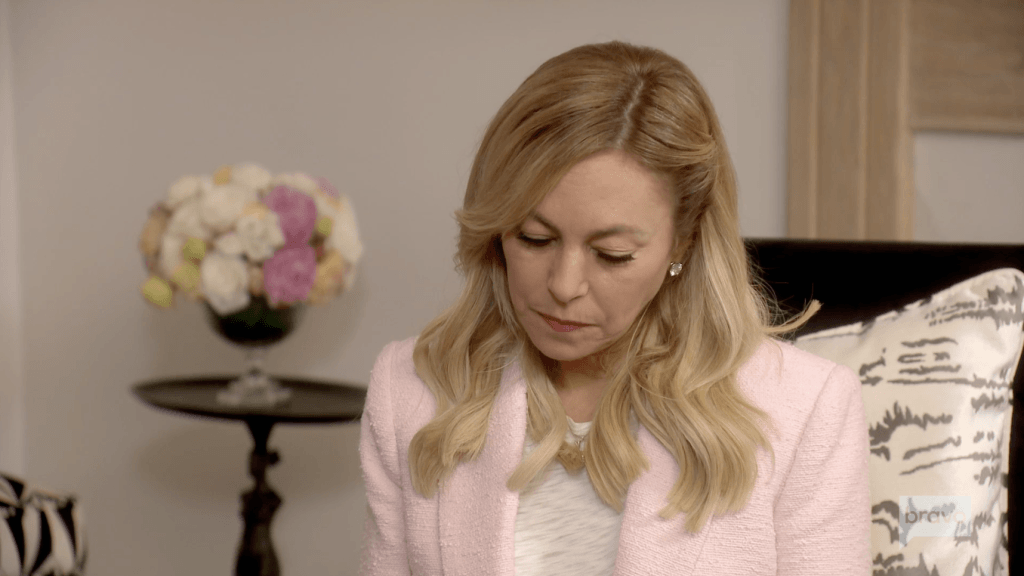 Sutton list her wants to Alessandra and Alessandra encourages Sutton to let the man lead. Sutton's used to being independent but Sutton's willing to do whatever Alessandra says to get her match. Alessandra promises to send Sutton three men to chose from and Sutton's all in as long as the man is tall. Later, Crystal's eating out with her husband and big brother Jeff at a local restaurant. After ordering, Jeff details how relaxing it's been to get away from his life as a Pop star as Crystal fills us in on his personal life. Jeff was engaged but due to the pandemic and Jeff's family begging him to come back; Jeff left his fiancée in China, which led to their breakup. Crystal thinks Jeff blames her for his relationship ending and wants Jeff to seek the closure he needs.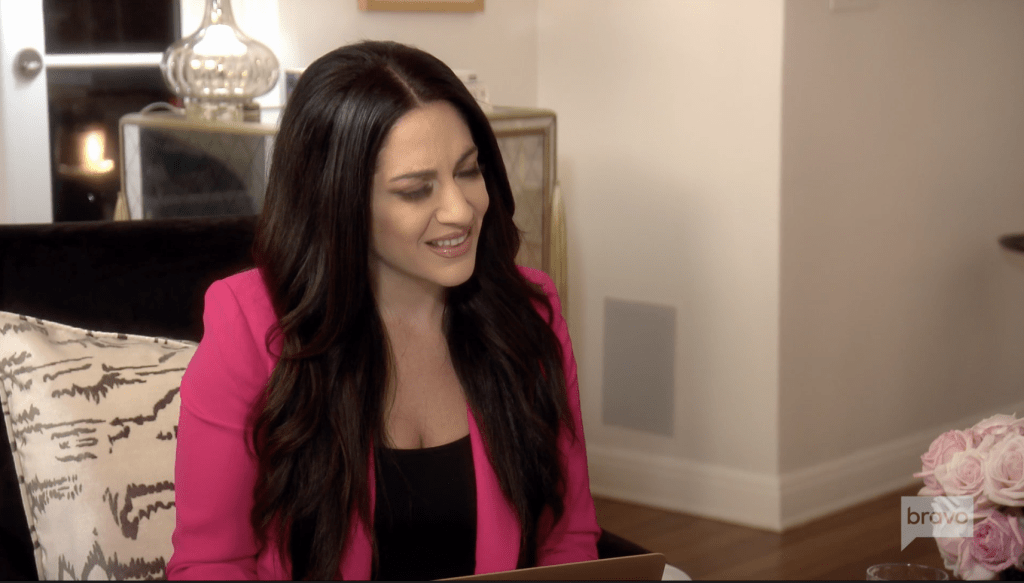 Jeff's clearly struggling to express his emotions and wants to meet someone fresh and new. Crystal wonders if Jeff wants to get married or play around, and Jeff questions if Crystal will be okay if he brought home a woman twenty years his junior. Rob Minkoff's all for it as long as the woman's like Crystal but we never know.
The next day, Kyle Richards picks up Dorit in her new Range Rover to take a spin around the neighborhood. Dorit thinks their going to lunch but secretly, Kyle met with PK to surprise Dorit for their anniversary. Kyle questions PK's idea but is down for surprising her bestie. On the drive, Dorit begins questioning Kyle and her odd antics. Kyle pretends nothing is going on and Dorit asks point blank "How are things with you and Mo?"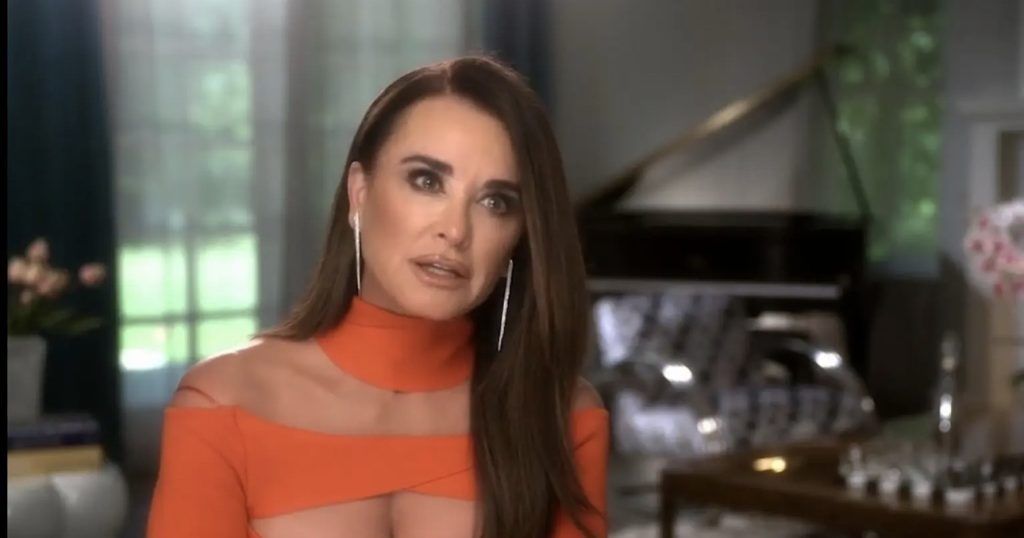 Kyle claims that Mauricio is stressed because of work but Dorit notices the two haven't been as close lately. Dorit asks Kyle if she's ever saw herself without Mauricio and Kyle dodges the question by asking Dorit why she thinks this way. Dorit replies that she notices Kyle posting pictures without Mauricio and Kyle replies that she needs space away from Mauricio. Dorit's speechless and feels like there's something Kyle isn't telling her. Dorit knows in her heart Kyle's lying but decides to let it go while letting Kyle know she's there for her. They pull up for Dorit's surprise and Dorit's confused while Kyle laughs and leads the way. At Garcelle's, she's chatting with her assistant Tazz as Sutton prepares for Garcelle's arrival. Once at Sutton's, the two eat a bit as Sutton discusses meeting Alessandra.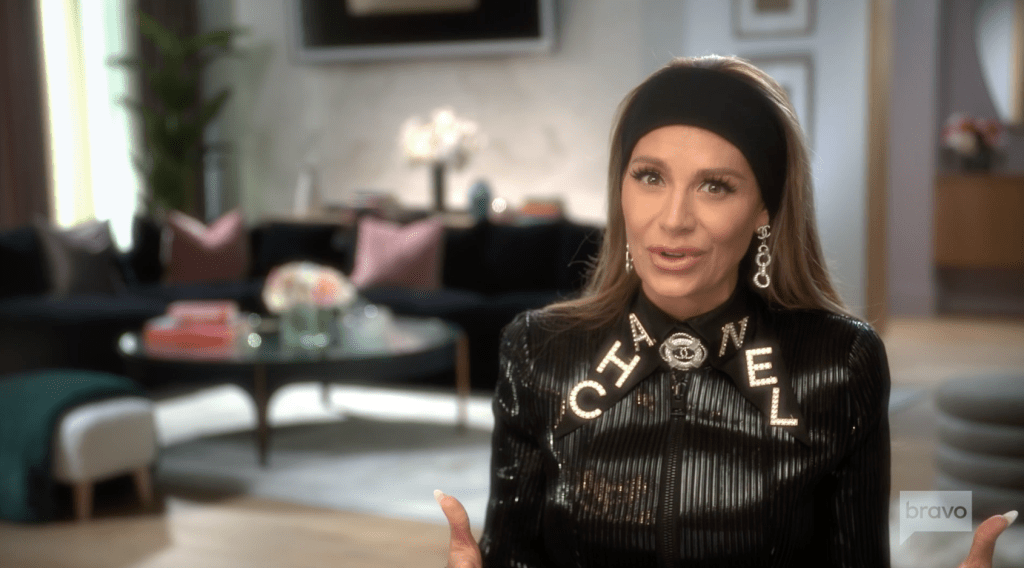 It's difficult for Sutton to play into the traditional role when it comes to dating but wants to ensure she doesn't lose her power again. In her confessional, Sutton explains her husband never invited her "the board room" in terms of their relationship and now Sutton doesn't know how to let go. Sutton asks about Garcelle and before we know it Garcelle starts crying! Garcelle tells Sutton that Jax doesn't feel that Garcelle did enough as a mother and the realization is hitting her hard! Sutton tells Garcelle she's a great mother and that teenage boys are a**holes! Jax told Garcelle he wanted to live with his dad and now Garcelle feels like a failure. Garcelle wants to make sure Jax knows she sees him but doesn't want to change her parenting style. Sutton continues giving Garcelle advice over BBQ as Dorit finally sees PK's hard work.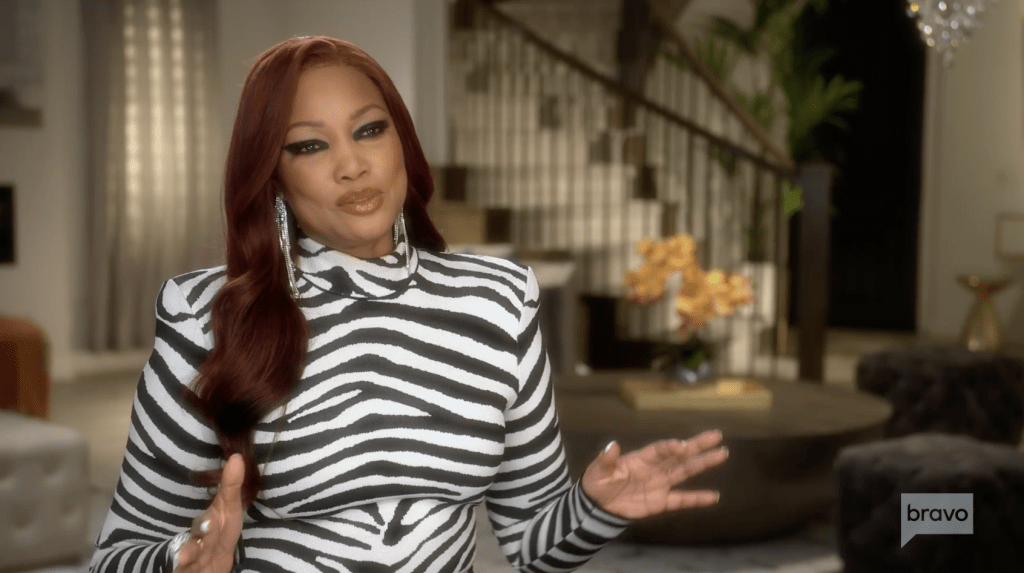 Unfortunately, Dorit doesn't see the "Pretty Woman" reference until Kyle makes it apparent and PK's no where to be found! Dorit's getting frustrated because she doesn't know what's going on but Kyle's not letting up. Kyle laughs as Dorit steps outside for a breath as production tries to calm Dorit down. Dorit's worried about her children and Kyle's calling PK to try and rectify the situation. Kyle's laughing hysterically on the phone as PK tries to get Kyle to understand the seriousness of the situation. Dorit calls her kids, and the babies tell her to stop stressing and enjoy her anniversary. Once calmed, Dorit reenters the room and begins to relax as a team of stylist come in. PK's going all out with the red dress and white gloves but it's hard to impress this princess. 
Dorit's finally excited and going with the flow as she escapes her reality to enjoy a night with her husband. Dorit's getting glammed up as PK pulls up looking sharp in his tuxedo, ready to wine and dine Dorit. A flashback shows all the glamorous gifts from PK over the years and this year is no exception! Dorit heads downstairs looking beautiful as PK gleams with pride, wishing his love a Happy Anniversary. PK gifts Dorit a gorgeous necklace to rent for the night as PK leads Dorit to a beautifully decorated suite, with flowers and champagne galore! A woman is singing "You Take My Breath Away" as Dorit and PK share a dance. Dorit and PK are happy with the performance as PK begins brainstorming his next idea.
PK's pulling out all the stops but can't remember Dorit's drink is vodka soda and not vodka tonic. The two eat a luxury meal while discussing Dorit's anxiety. PK wonders if he should be done with surprises but Dorit tries to explain her POV due to not being in control. PK wants Dorit to let him take control, but Dorit's anxieties won't let her be great. PK struggles to understand Dorit's PTSD, but Dorit wants PK to step up and take care of things in the house. PK wants Dorit to move forward and Dorit promises to try as sh smiles and enjoys the rest of the night. The next day at Kyle's, she's preparing for Portia's birthday as Mauricio eats dip in the kitchen. Kyle and Mauricio are acting strange together as Alexia looks on in confusion. In her confessional, Kyle thinks Mauricio's wrapped up in his business but so far it looks like Kyle's the only person with an issue. 
Guest begin to arrive as the party finally kicks off with their closet family and friends. Mauricio discusses business as Portia comes downstairs looking so grown up! As everyone grabs plats of food, Estella (Kyle's mother-in-law) questions Kyle about the rumors of infidelity. Kyle plays stupid and says she was caught once without her ring and now people have started rumors.
Kyle continues saving face while avoiding a hug from Mauricio, while running away from Estella. The party continues and Alexia compliments Farrah's fake tattoo and soon Kyle comments on her own permanent piece of work. Kyle whispers to Mauricio and asks if his parents are aware of the tattoos they have. Without answering, the party continues as Portia opens her extravagant gifts, as Kyle tells Estella about her tattoos.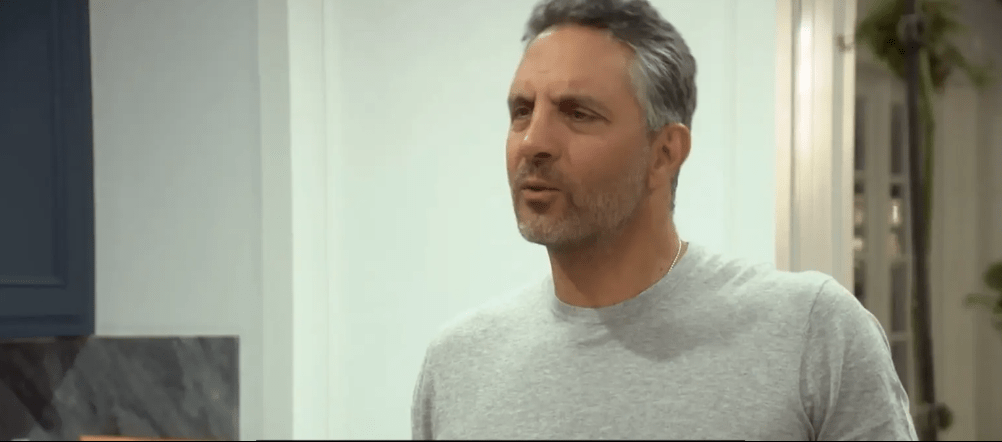 Estella wonders if Kyle got the tattoo for Mauricio and although Kyle didn't, Estella doesn't seem to care. It's time to cut the cake and Kyle spills it to Mauricio so that she told Estella about his tattoo. Mauricio gets upset and wonders why Kyle said anything before walking away from her! The girls light the candles as Kyle looks on looking stupid while wishing she kept her mouth shut. Kyle tries to smooth things out with Mauricio, but Mauricio doesn't want to talk about it. The guest overhear and Kyle stops trying for the sake of the event. Kyle mocks Mauricio in the kitchen as she continues playing hostess with the most-est. The next day, the ladies are preparing to head to Las Vegas for Crystal's birthday trip! The ladies are flying private, and everyone is ready to have fun in Sin City! Once boarded, the ladies have customized bags from Kyle and the ladies toast at take-off.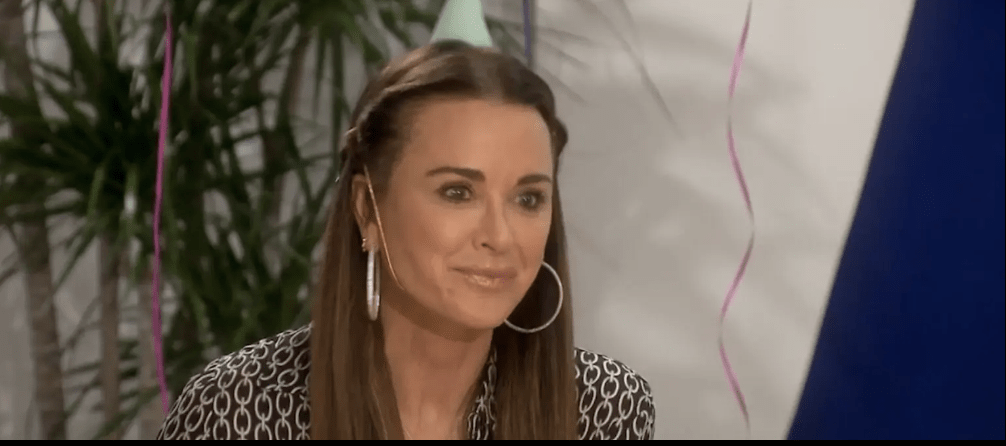 Kyle gifts Crystal a diamond and sapphire necklace as Garcelle explains the plans to come. Erika wants to take the ladies to Magic Mike and soon the girls begin talking about underwear and Channing Tatum. The ladies thank Sutton and Garcelle, with hopes the trip will go well. Erika mentions she gave up arguing for Lent and Kyle can't believe Erika's religious now. Once in Vegas, the ladies are met with red phantoms to drive them to their hotel. The ladies sight see as Garcelle wonders if Dorit flew glam out. Although Dorit didn't, Crystal made sure to fly out her glam squad. 
The ladies are staying at Resort World and are met with champagne at the door. The room is beautiful, and the ladies pulled out all the stops for Crystal! Dorit says "let the rumors begin" as we get a flashback to S7 Dorit. Garcelle's surprised Sutton's assistants have all her things unpacked already and we get a sneak peak of what's to come four hours from now. We see Erika and Crystal having fun with the strippers but then Sutton storms out wanting to get un-mic! People are being called b****es and it looks like this trip is going down fast! Come back next week for the next episode of The Real Housewives of Beverly Hills. 
Stay Connected With All About The Tea: Twitter Ι Instagram Ι YouTube Ι Facebook Ι Send Us Tips   
LeAndra Williams is a content contributor at All About The Tea. She's a social worker and (super) mom by day, and a reality T.V. junkie by night.