RHONY Reunion: Tensions Escalate as Women Address Allegations of 'Gaslighting,' Infidelity, and Victimhood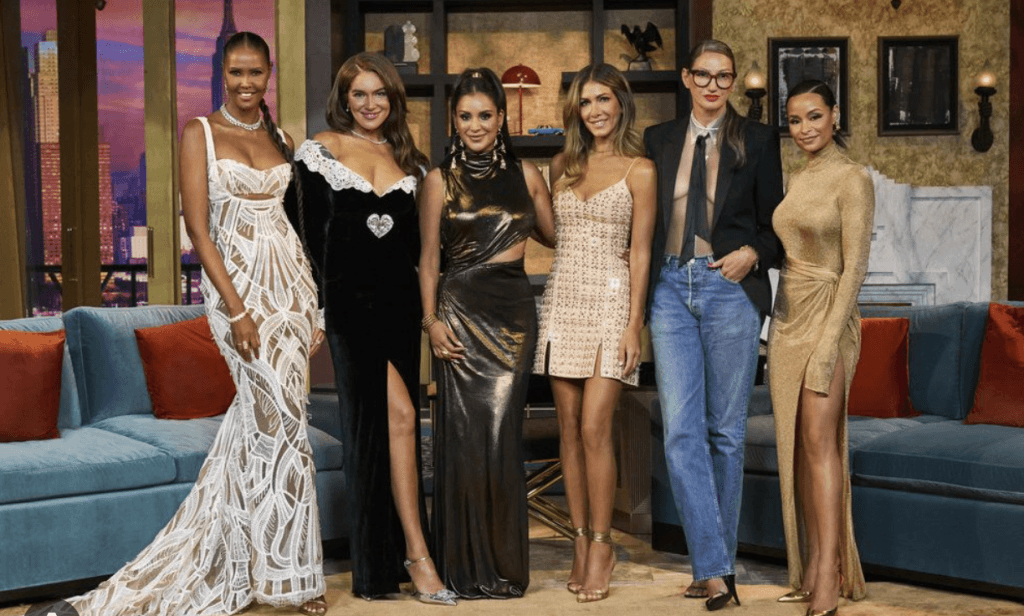 RHONY Reunion: Tensions Escalate as Women Address Allegations of 'Gaslighting,' Infidelity, and Victimhood
Jenna Lyons got called out by co-star, Ubah Hassan, in Part 1 of the Real Housewives of New York City reunion. Jenna got nudged into a conversation with host, Andy Cohen, and Erin Dana Lichy about Erin's recent business interaction with Million Dollar Listing alum, Fredrik Eklund.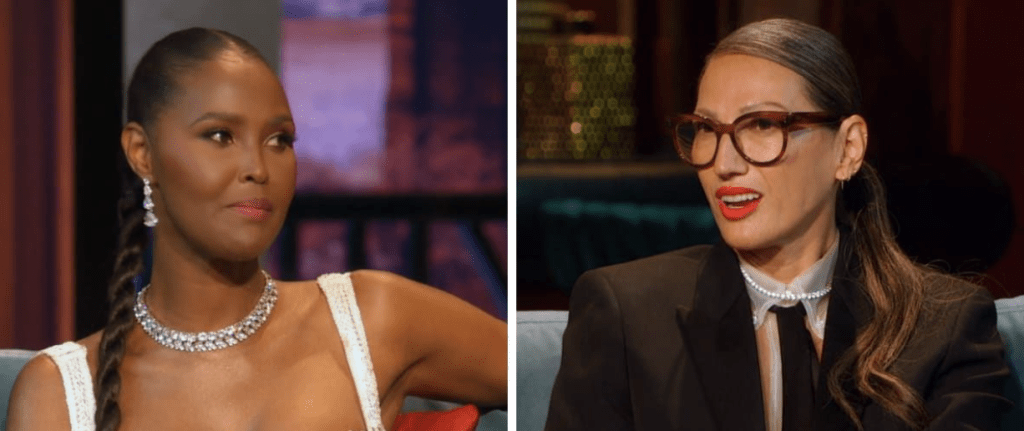 Erin, 36, was sharing that the real estate mogul's personality matched his onscreen persona when Ubah, 40, interjected to agree that Fredrik was the real deal—"unlike Jenna."
"I think TV Jenna is 'poor me,' victim, 'I'm old, I'm this' and the real Jenna it's powerhouse," Ubah said.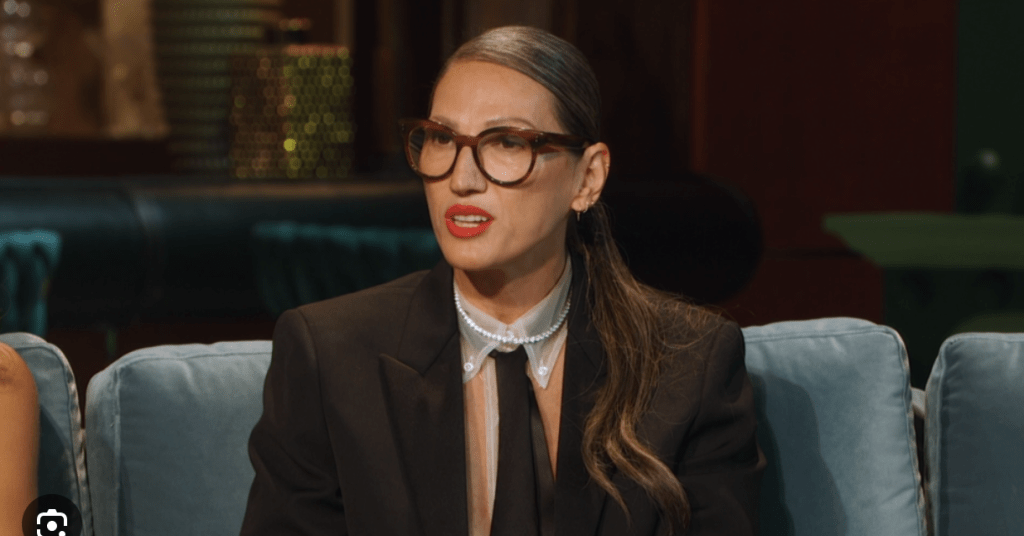 "I mean, I don't even know what to say," she admitted. "I think it's a lot different having cameras watching you. Having vulnerability and being powerful … can exist together. I'm not in a power situation in this dynamic at all."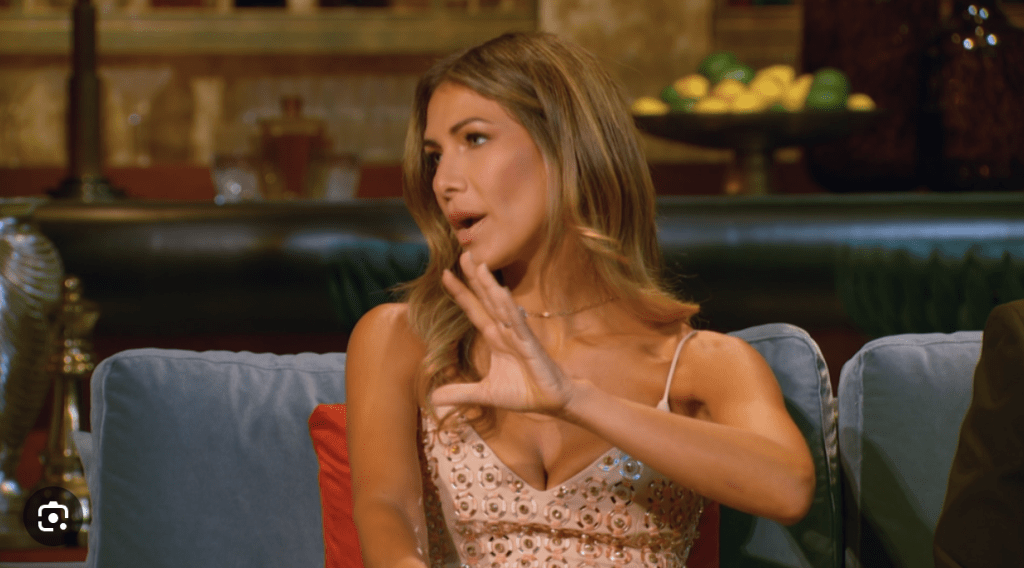 Ubah added that Jenna was typically "nowhere to be found" amid cast drama, adding that she tends to "avoid a lot of things." She called out Jenna for dishing behind the scenes after she told the group that she'd rather steer clear of drama surrounding other people.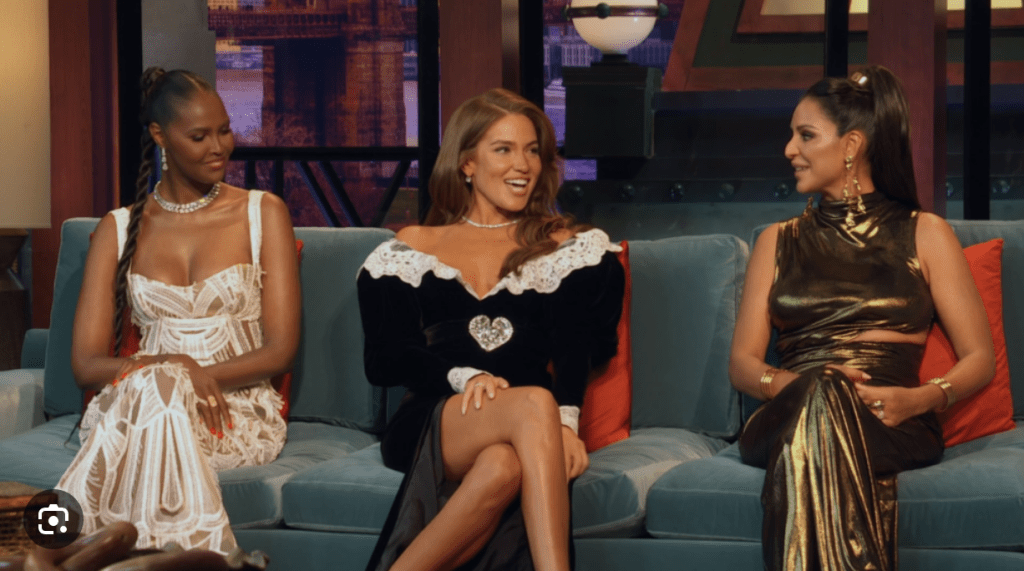 Cohen changed the subject to ask Erin about her current friendship with Sai de Silva. He referenced Erin sharing that she'd been bothered by Sai's confessional interviews, during a recent podcast appearance.
"Honestly, I have no idea what happened to her. Something like switched," Erin said of Sai.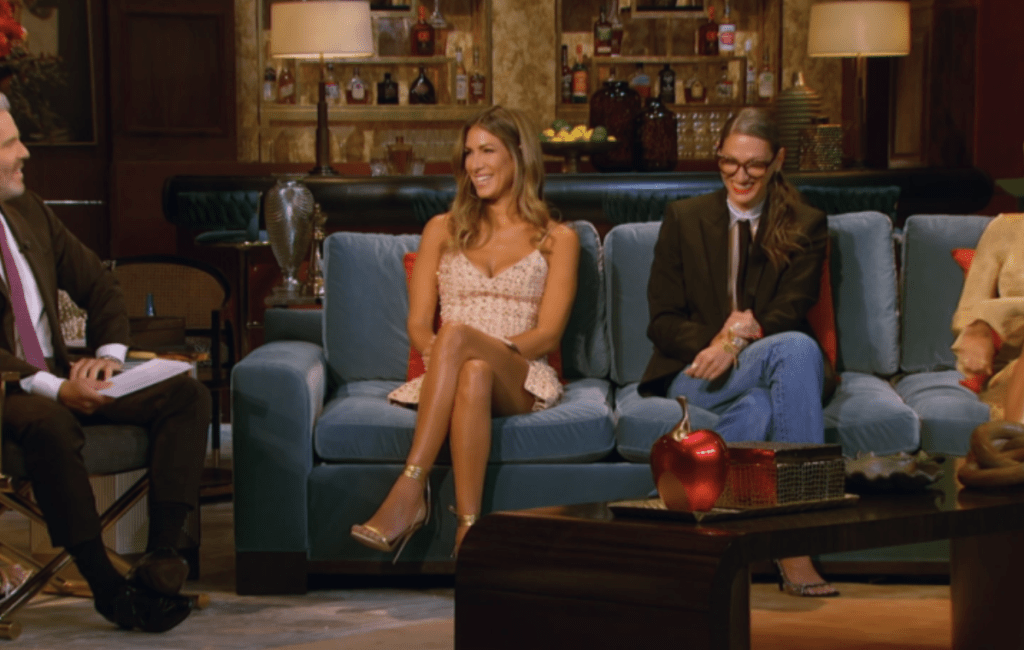 Erin claimed that Sai had attended a gathering at her home ahead of filming season and bluntly asked — "So all there is, is cheese?"
"I never came to your house and said that. Never," Sai insisted. "Ubah was there, Jessel was there, I brought you a nice bottle of champagne. We were there to have a good time. I was the only person eating the cheese, actually. Stop insinuating this story that I'm a rude person who came to your house and complained."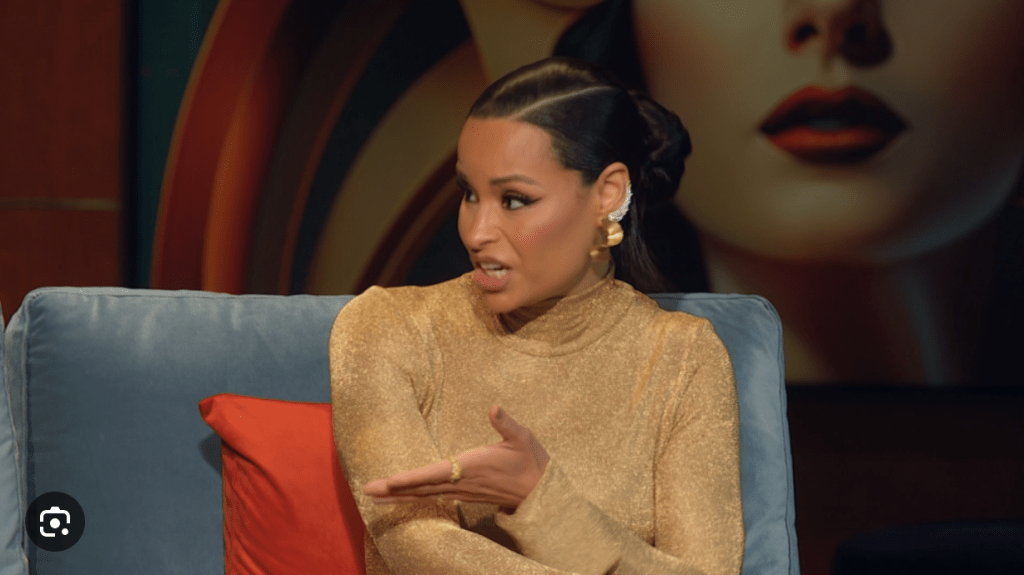 Erin later admitted that she may have "misconstrued" the remark and didn't explain the incident exactly as it went down. She confessed that her "direct" approach may come across as "a little rude and crass and maybe it's something I should work on."
"I don't think Erin's rude. I think she's polite. She's elegant. She's nice, but I think she's a s—-stirrer," Ubah asserted. "And she gaslights. I think she gaslights."
"One hundred percent," Sai added. 
Jessel Taank later confronted Erin and Sai over talking about her marriage in a "disgusting f—ing way."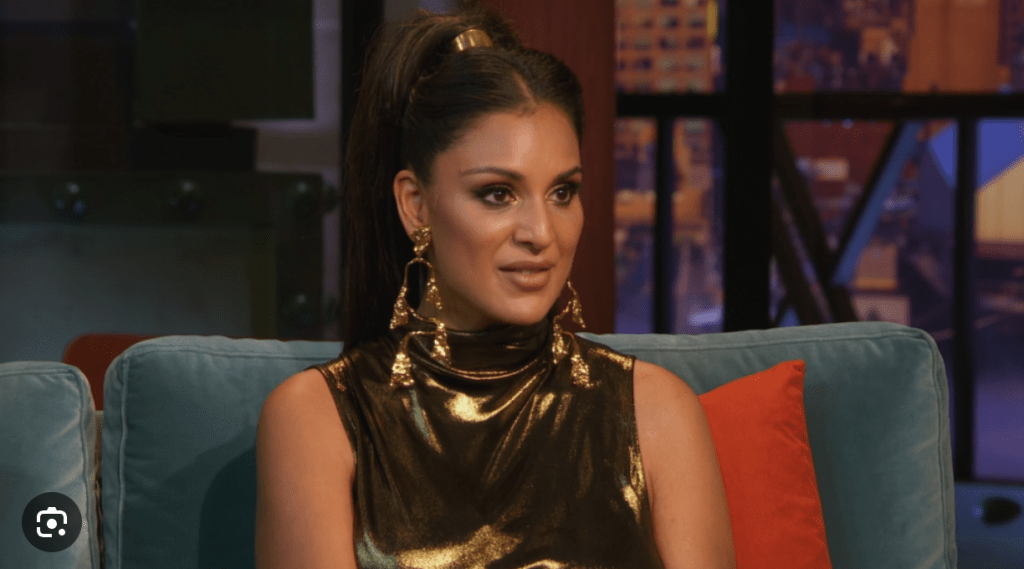 Sai said that she only stated that her co-star's marriage was "sexless."  Jessel interrupted to accuse the duo of hinting that her husband planned to cheat on her during a trip to Vietnam. 
Jessel's marriage and sex life with husband, Pavit, became a subject of discussion during the season, after she revealed that the couple hadn't had sex for a year and a half following a challenging 4-year IVF journey. She later told the group that they had ended their dry spell, but added that her husband had a 24 hour trip to Vietnam planned in order to build mileage and use a ticket purchased during the pandemic. Erin and Sai became suspicious and implied that Pavit may be taking the solo trip for a different  reason.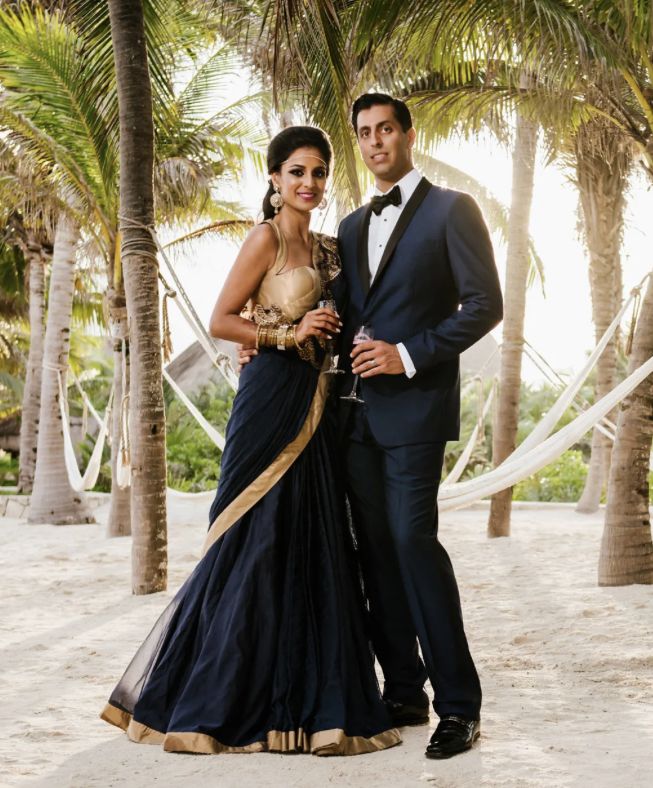 Erin denied that she "insinuated" that Jessel's hubby had cheated, prompting her co-star to fire back — "Did you watch the show Erin? Did you watch it with a f—ing blindfold over your face?"
Jessel also challenged Sai, who offered an explanation for her behavior. 
"You know what, it's none of my business," Sai replied. "I'm sorry. I shouldn't comment on anyone's marriage but my own. From the outside looking in, it just doesn't feel like you have a connection, but that is your relationship and I can't justify your relationship at all."
The Real Housewives of New York City reunion continues on October 28 at 9 pm ET on Bravo.
Stay Connected With All About The Tea: TwitterΙ InstagramΙ YouTube Ι Facebook Ι Send Us Tips
Avigail is an Entertainment blogger at All About The Tea, who specializes in The Real Housewives of Atlanta and The Real Housewives of Potomac. Avigail has a background in marketing. She's a Brooklynite living in the Bahamas, with a passion for travel, writing, reality TV watching, pop culture and spoken word.