'RHOBH' RECAP: Kyle Richards Leaves Mauricio Baffled After She Starts A FAKE FIGHT to Make Him Look BAD!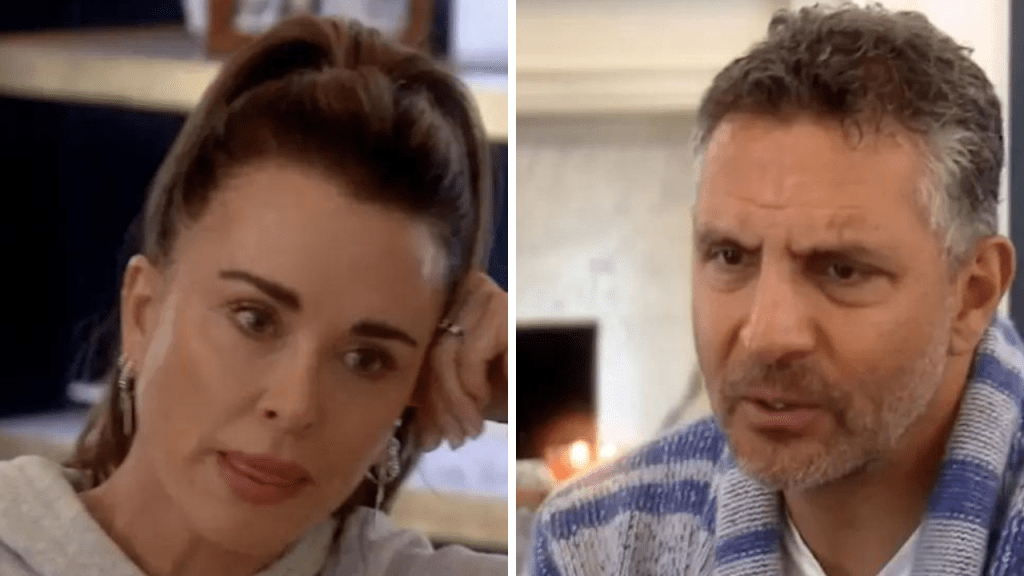 'RHOBH' RECAP: Kyle Richards Leaves Mauricio Baffled After She Starts A FAKE FIGHT to Make Him Look BAD!
Welcome to season thirteen of The Real Housewives of Beverly Hills. Right off the bat news of Kyle Richards and Mauricio Umansky's separation has hit the blogs, and the ladies are shocked! While contemplating what's going to happen next, producers give us a quick preview of the chaos to come this season. It's no secret that Kyle's marriage is under the microscope but lets see if the truth actually comes out.
First, we stop by Dorit Kemsley's house as PK snacks on chips in the kitchen. Dorit tells PK about Eaglewoman and that she's stopping by for a quick visit.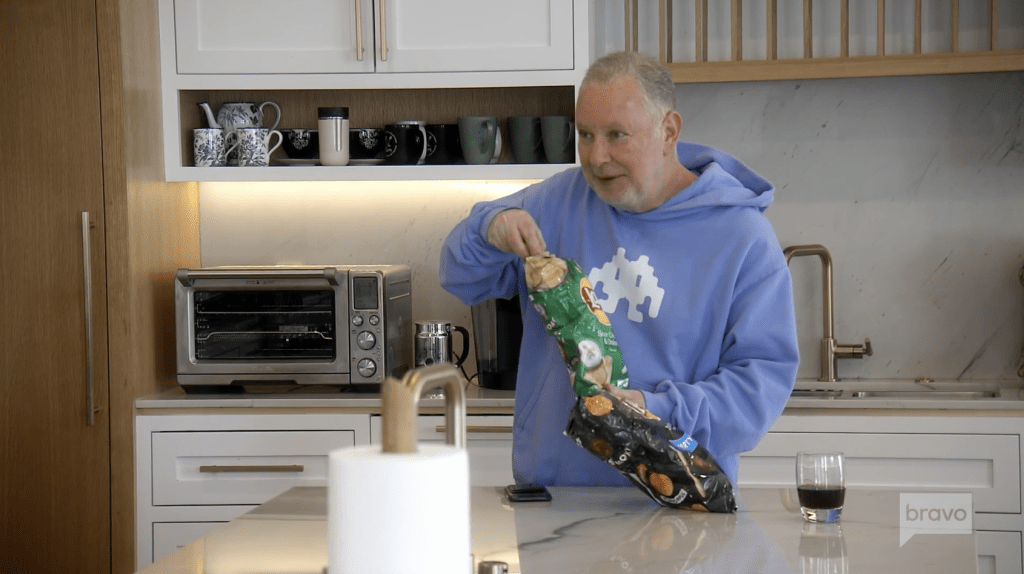 Once Eaglewoman and her assistant arrive, Dorit gets the ladies drinks while PK puts his foot in his mouth. Dorit's hope is to allow the ladies to release the toxicity from the past and anticipates Eaglewoman can be of assistance.
Eaglewoman explains what she'll have the ladies do and surprisingly all the women are down for Dorit's healing retreat. Kyle's discussing the trip with Sutton Strake as Dorit considers her wardrobe while Erika Jayne gets her glam on. Dorit's retreat is in Malibu and while Sutton feels sick to her stomach, Garcelle Beauvais encourages Sutton to hope for the best.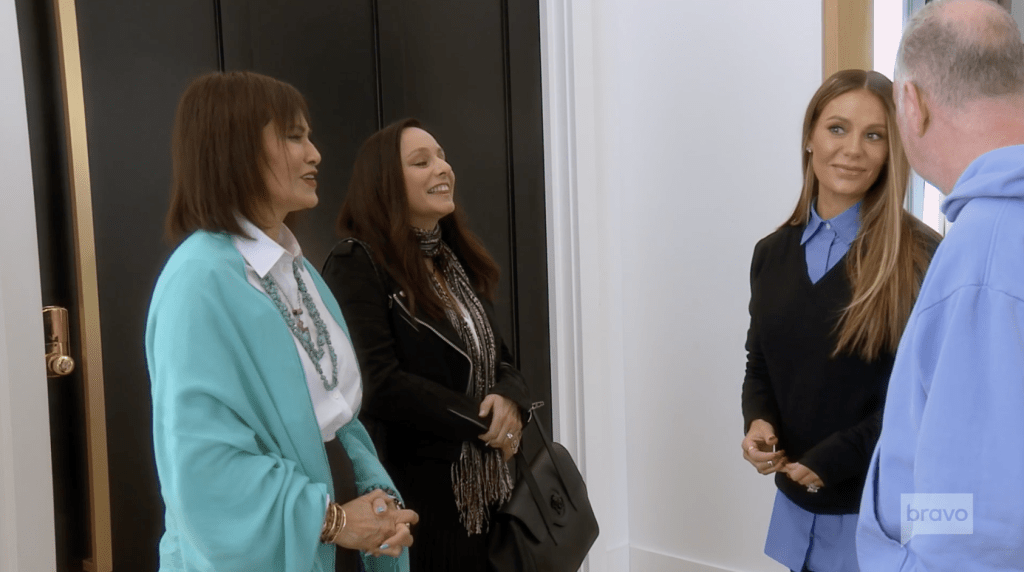 Eaglewoman and her assistant are admiring the view as Dorit and Kyle arrive. Kyle's still upset over the issues with Kathy Hilton and admits she was hurt by some of the ladies in New York. Kyle's nervous about seeing the ladies but doesn't hesitate to greet Dorit and Crystal Minkoff with a smile. Garcelle didn't expect their first outing to be at a retreat, but figured she'll go with the flow anyway. Sutton brags about her new horse while Erika shows up looking real skinny.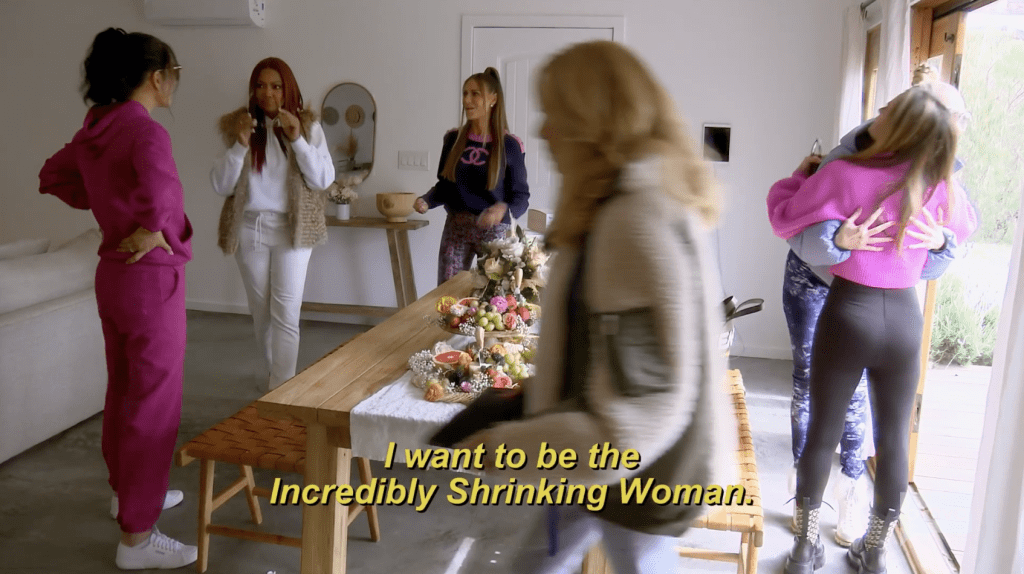 Erika recognizes she was harsh last year but doesn't regret standing up for herself in the midst of Lisa Rinna being gone. The ladies recognize Erika's weight loss but Erika chalks it up to hormones, but Dorit knows Ozempic when she sees it.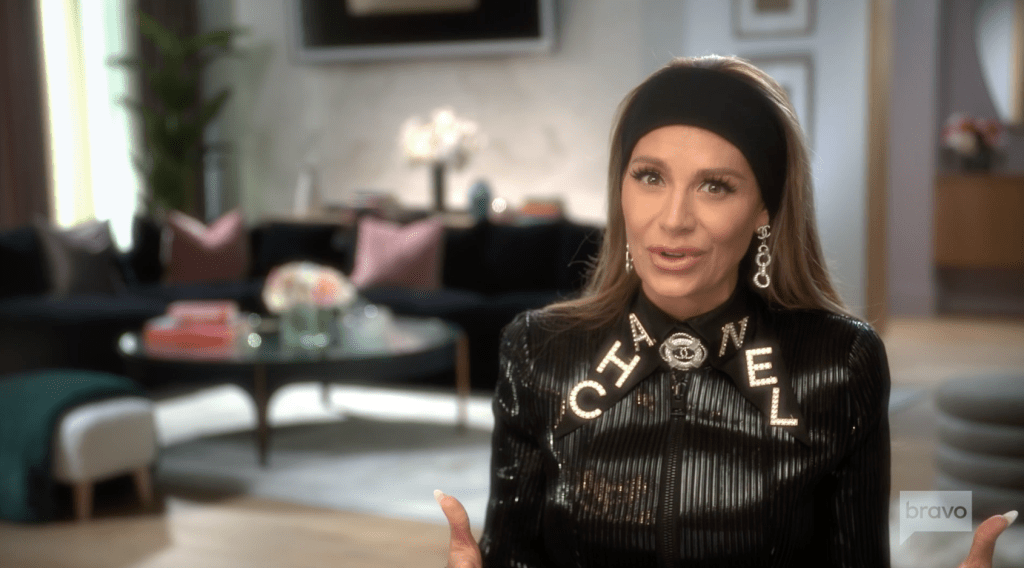 Eaglewoman begins calling the ladies outside with drums and soon everyone's walking together in a circle, before taking a seat. Eaglewoman greets everyone before handing out sage tea for the ladies to drink. Eaglewoman explains a bunch of mumbo-jumbo that none of the ladies understand but are fully participating in. Dorit begins by admitting last year was hard but wants to put everything out on the table.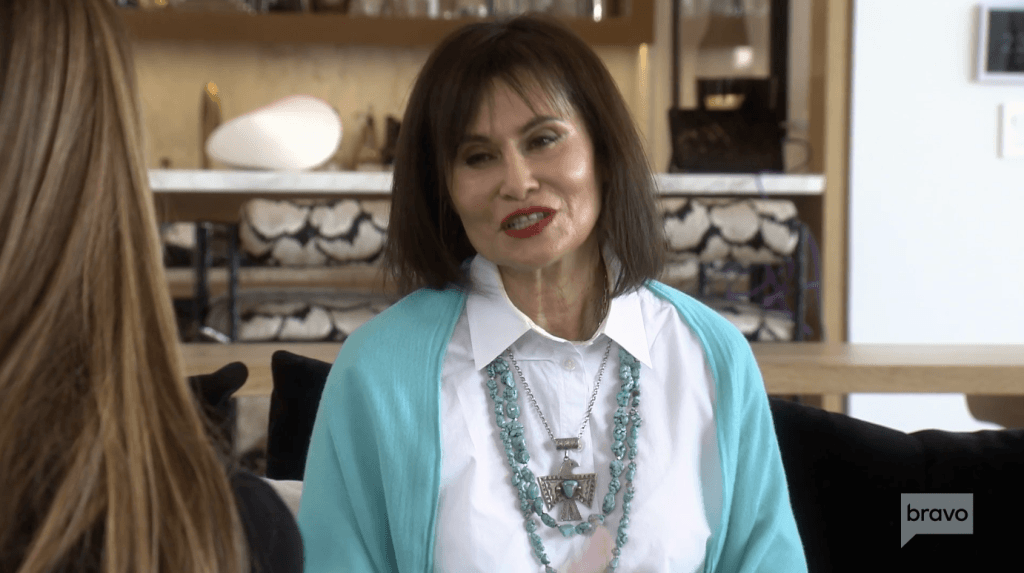 Dorit starts with Erika and tells her she was hurt by Erika's comments at BravoCon last year. A flashback shows Erika saying she thinks Dorit and PK are heading to splitsville and soon the drama begins. Dorit believes Erika's words were mean-spirited, but Erika didn't even want to answer the question. However, Erika did answer the question and Dorit thinks Erika wanted attention. Erika thinks she gave the people what they wanted and Dorit's disappointed Erika can't apologize. Erika asks Dorit if her marriage is strong, and the ladies are stunned. Sutton only remembers PK's DUI but can't say for sure if a woman was in the car with him or not. Dorit understands Erika's hurting but tells Erika she lashes out at the group.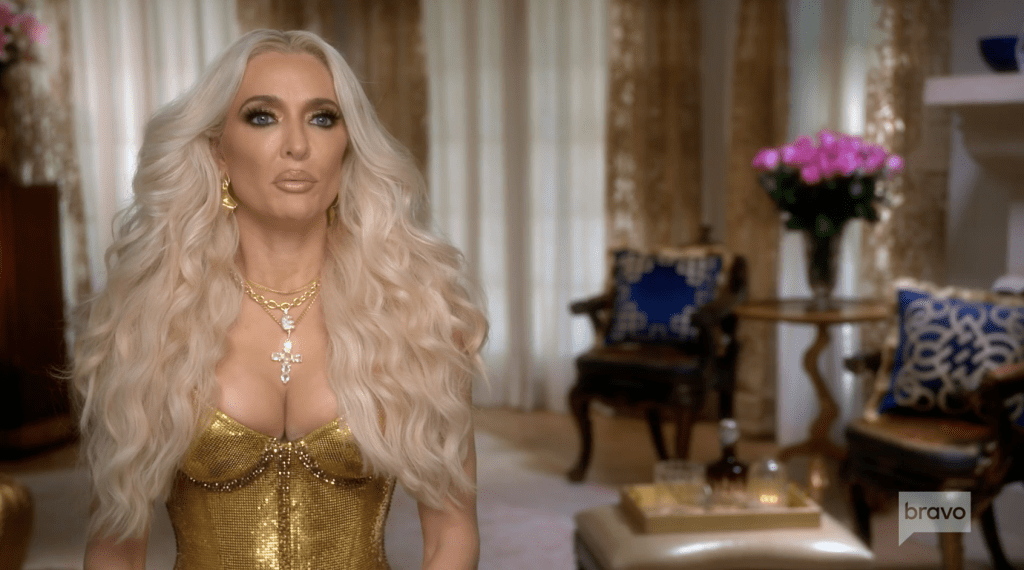 A flashback shows Erika's ups and downs throughout the legal battle and Erika apologizes for being so tough. Erika begins crying as she apologizes but Garcelle questions if Erika can be trusted. Taking a deep breath in, the ladies move onto Kyle. Kyle believes the issue with Kathy Hilton hindered all of her friendships and doesn't know what to do. Kyle becomes emotional as she explains feeling like she was on an island by herself.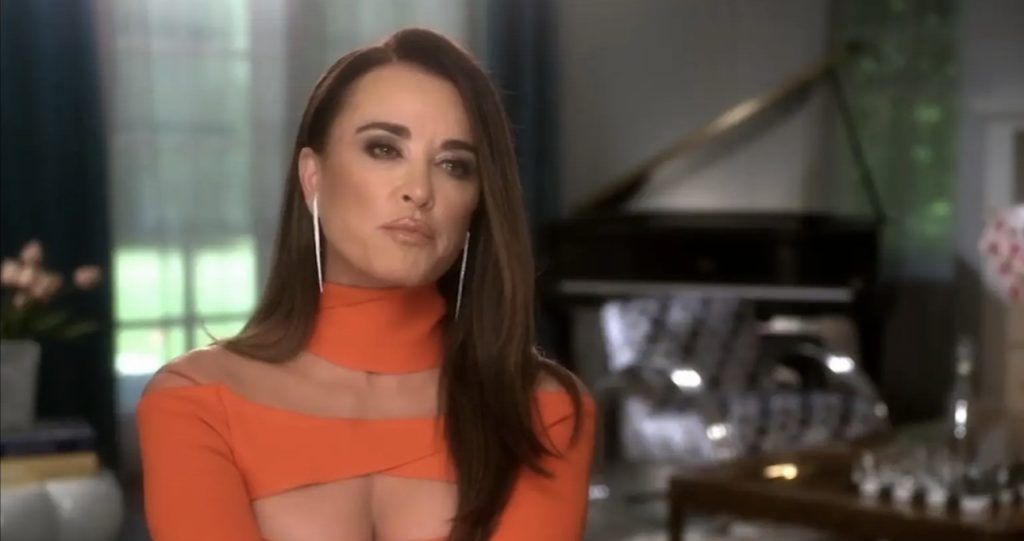 In her confessional, Kyle reveals she expected more from Sutton and Dorit, but Garcelle voices her confusion, since Kyle never directed her anger towards those responsible for the drama. Kyle doesn't understand what Garcelle doesn't get and continues to cry while Dorit comforts Kyle. The ladies got through the emotional day and ended things by embracing in a group hug.
The next day, Sutton's discussing business with her property manager Avi, while bragging about her horse in her confessional. Jennifer Tilly stops by to visit, and Sutton lays out lunch for Jennifer while Sutton explains their friendship. After joking with Sutton's "Mr. Everything," they're served lunch as Sutton reminisce about opening her business. Sutton wants to show off her success to her ex-husband. Sutton explains how her financial freedom was halted once she had children and wants to teach them to have their autonomy over their finances. Sutton explains wanting to show her ex what she brings to the table now, as Tiffany request more champagne.
Later, Erika's meeting with her therapist for an in person session. In her confessional, Erika praises therapy and appreciates the tools she's receiving to help her cope. Erika describes how she's feeling and although she's happy to not be indicted; it doesn't stop people from judging or talking about her.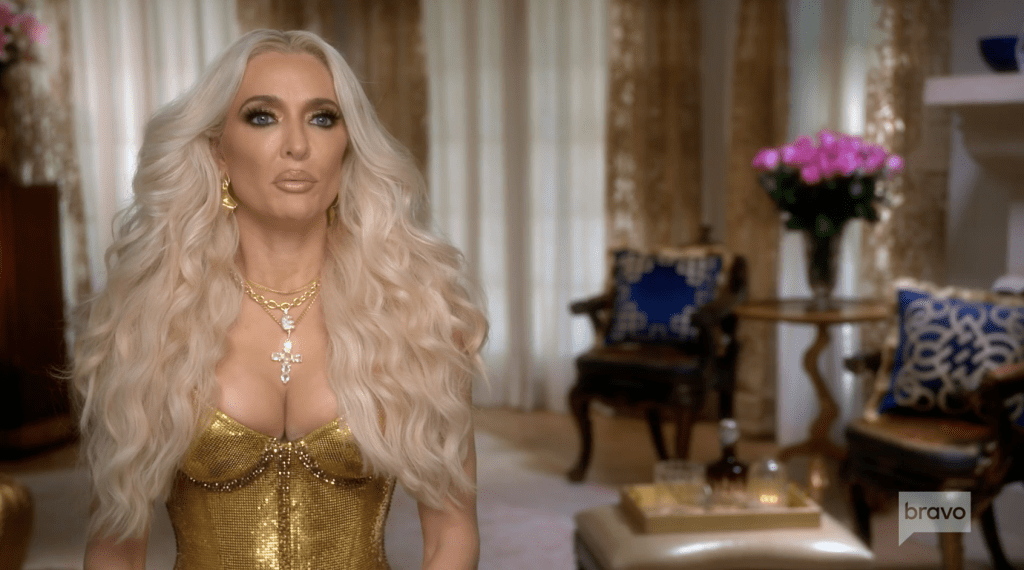 Meanwhile, Garcelle and Crystal are discussing Erika's legal case while Erika's therapist tells her not to mix alcohol and Lexapro. Erika tells Dr. Jenn Mann about Dorit being upset and ask how she can be a better friend. Dr. Jenn instructs Erika to gain empathy for her friends and Erika asks how to have empathy. Dr. Jenn teaches Erika to put herself in her friends shoes while continuing the work. At Dorit's, she and PK are hosting Kyle for a pizza night and even PK notices Kyle's weight loss.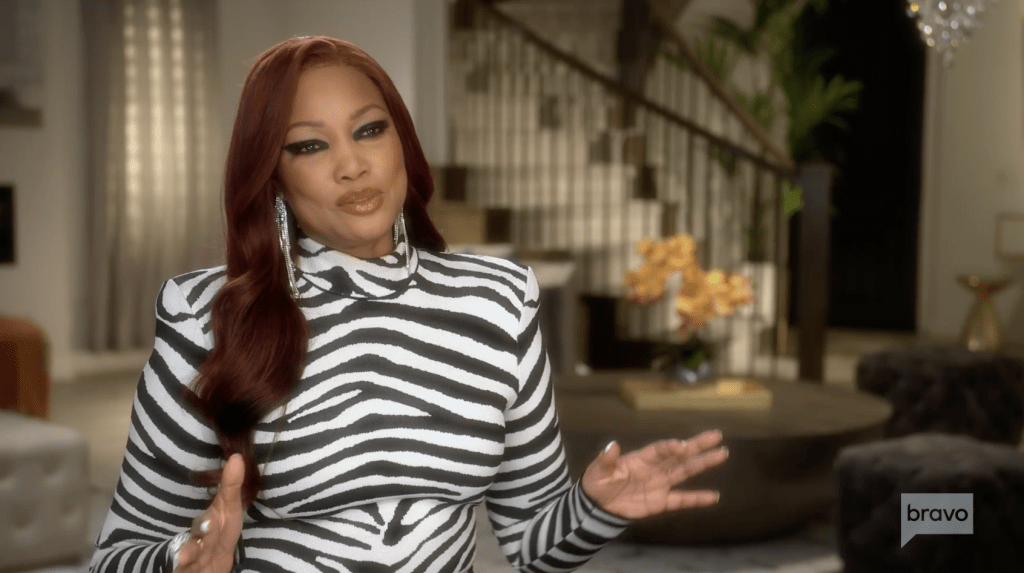 After Kyle arrives, PK leaves the ladies to chat. Kyle explains her sobriety journey and how embarrassed she felt at Garcelle's birthday party. Dorit's happy to see Kyle in a much better place and although Kyle saw Kathy at Sutton's holiday party; Kyle's not in a place to let anyone mistreat her and doesn't know where she and Kathy stand. Kyle doesn't feel she deserved Kathy's wrath and wonders why it took her this long to stick up for herself. Dorit understands and shares her struggles with PTSD after the break-in. PK was spending a lot of time in London and after the break-in, Dorit didn't think she and PK would make it. Kyle recognizes being in that position and encourages Dorit and PK to attend counseling. Dorit needs more of PK, and I hope the two can get it together.
The next day, Garcelle's driving to the beach with her son's Jax and Jaiden Nilon, as she gets flustered trying to teach them how to pump gas. As the three of them sit for a beach picnic, Garcelle briefly discusses Jaiden's girlfriend before bringing up her work schedule.
Apparently, the boys are tired of traveling back and forth from LA to Atlanta, and found their life was easier when they lived with their dad. Garcelle ask how they felt when she travels for work and reveals she feels guilty that work takes her away. Garcelle wishes her sons would vocalize how they feel and Jax immediately wants more freedom. Garcelle doesn't feel like Jax allows her to parent him, but Jax needed that parent figure two years ago.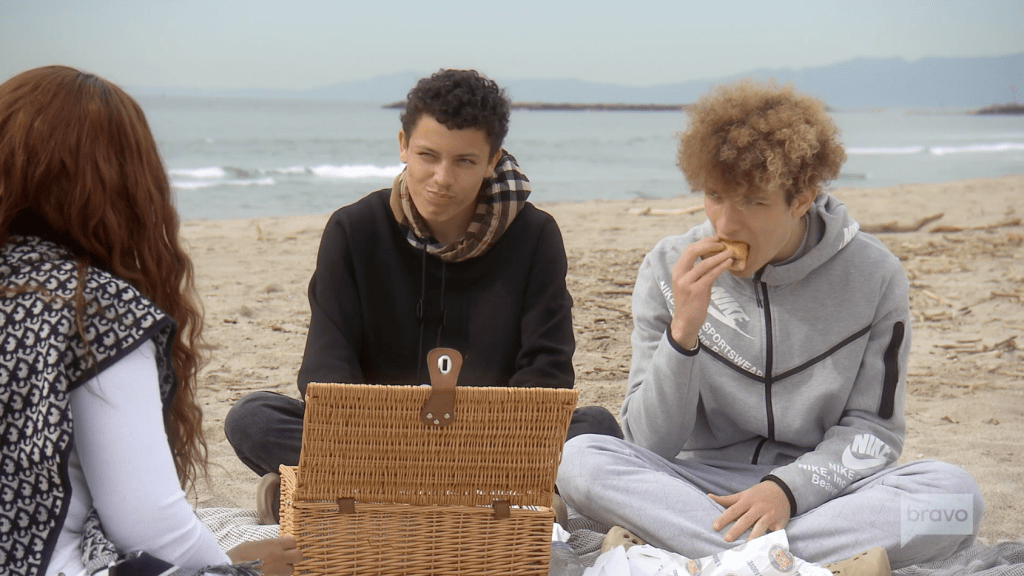 Garcelle feels that hit but Jaiden doesn't seem to agree with Jax. Jax explains before he felt like he needed more from Garcelle but now he doesn't need the same level of support. Although Jax doesn't want to hurt his mom's feelings — Garcelle admits sometimes she feels like a failure. Garcelle's learning as she goes and understands parenting has changed from the time she grew up. Garcelle asks Jaiden his opinion but Jaiden's only thinking of his girlfriend, Ashley.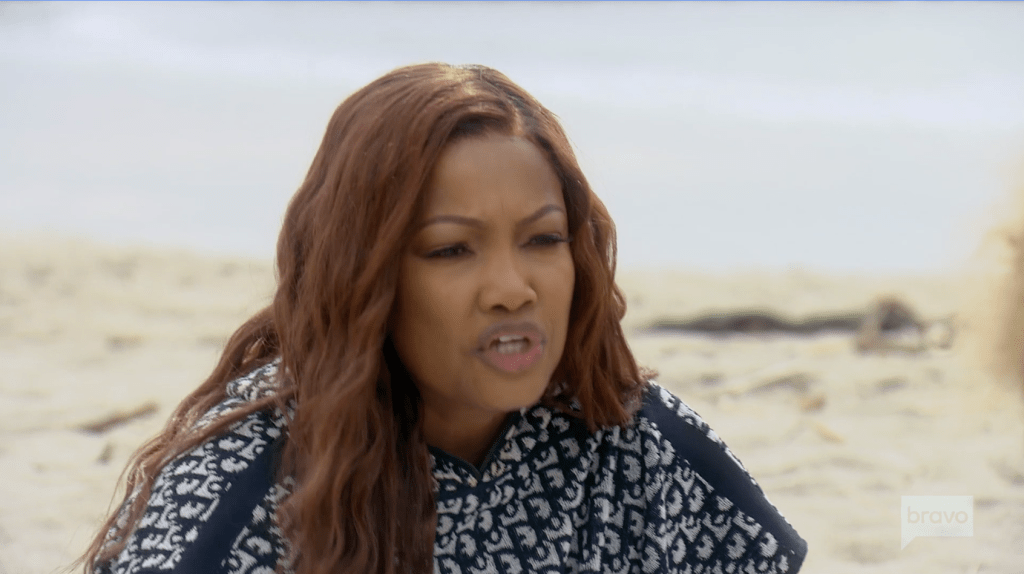 At Kyle's house, she's ease dropping on Mauricio's call as she waits for him to get off so they can chat. Mauricio explains a trip to Portugal for their daughter, but Kyle has work to do at home, and doesn't think she'll make it. Mauricio politely compliments Kyle's new body and inquiries about her new tattoos. Mauricio thought Kyle had three tattoos but it turns out Kyle has a total of five tattoos.
"Seriously? I only knew of three," Mauricio tells Kyle, who claps back, saying, "Well maybe you should be looking at my body closer."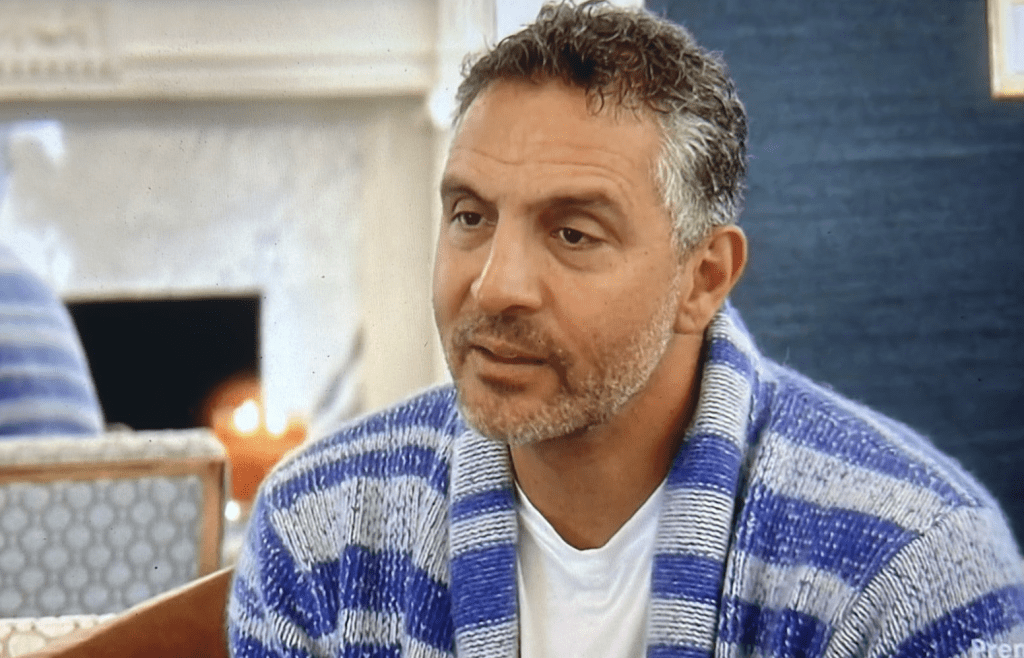 Mauricio stresses that she has "enough" tattoos. Kyle, however, plans to maybe "get another one."
"Five tattoos is a lot," Mauricio says with a look of concern on his face. "I will not allow that."
"You didn't even know how many I had. … If I want one I'm going to get one. It's my body," Kyle rudely responds.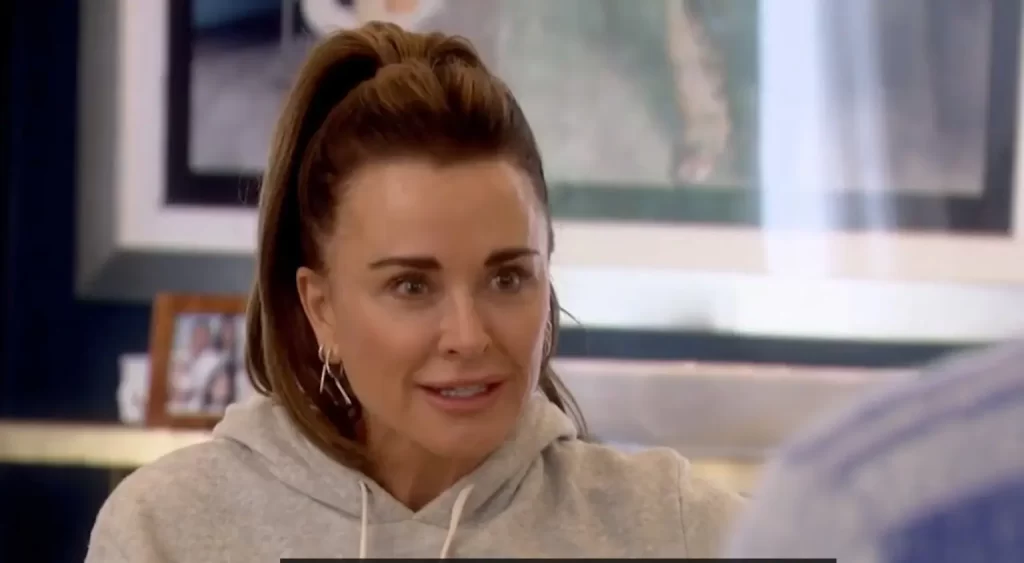 Kyle informed her husband Mauricio that he doesn't "have a choice," despite his efforts to discourage her from getting more ink designs.
"I'm at a point in my life where I don't have to explain anything to anybody anymore. Including you" Kyle boldly asserts. "I went from doing everything my mom told me to do to being a mom myself and having to be a good example to my girls and I just realized you can do all that and things can still go to s—t."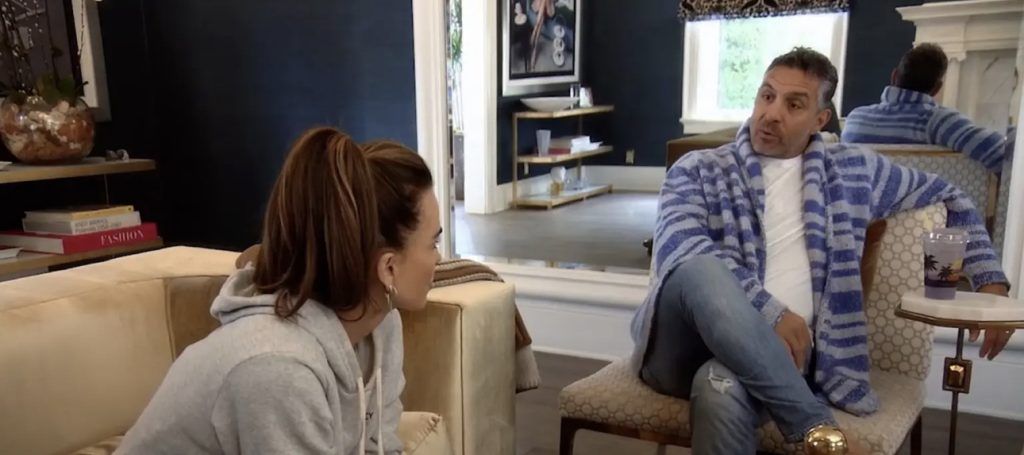 In a palpably awkward exchange, it seems the writing is on the wall for Kyle's marriage. She appears mentally disengaged, and it's evident that her heart (and perhaps mind, body and soul), seems invested elsewhere.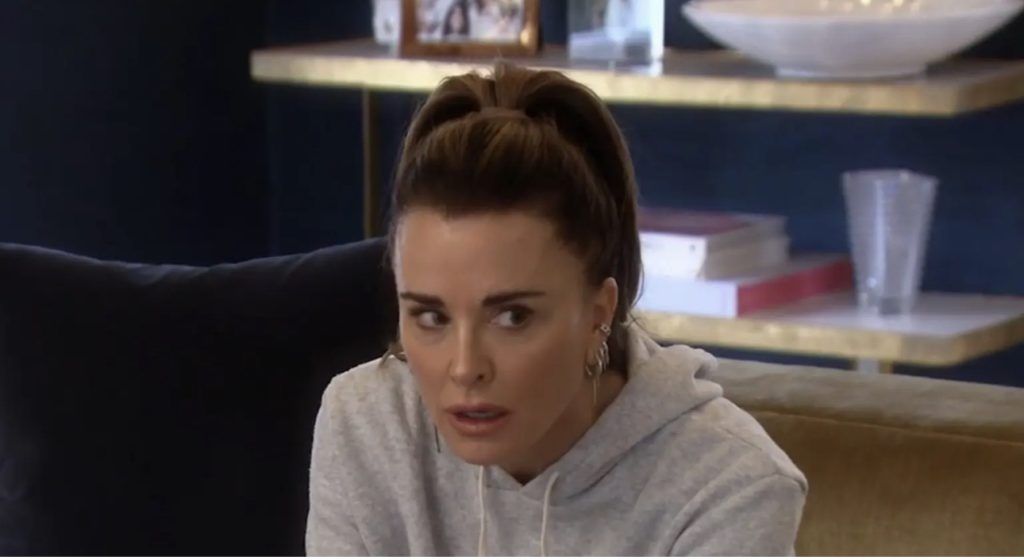 The two agree to disagree and Kyle admits she's aggravated with Mauricio and is tired of listening to everyone. Kyle doesn't know if it's the issues with Kathy but she's not in the mood to listen to anyone anymore, and that includes her husband. We all see how this goes, so make sure you come back next week for episode two of The Real Housewives of Beverly Hills.
Stay Connected With All About The Tea: Twitter Ι Instagram Ι YouTube Ι Facebook Ι Send Us Tips
LeAndra Williams is a content contributor at All About The Tea. She's a social worker and (super) mom by day, and a reality T.V. junkie by night.