David Eason Charged with CHILD ABUSE… Jenelle Evans Defends Her Man, Claims Police Botched Investigation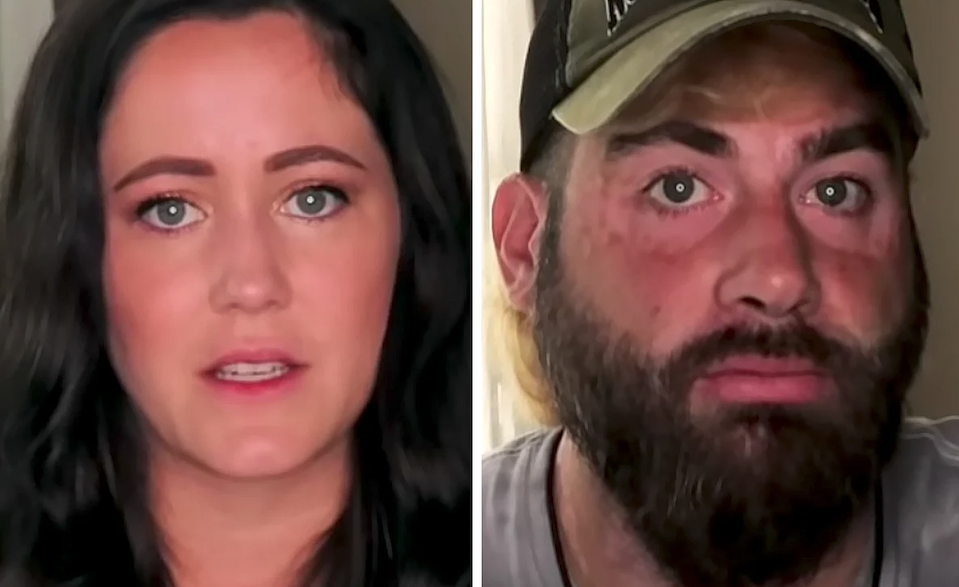 David Eason Charged with CHILD ABUSE… Jenelle Evans Defends Her Man, Claims Police Botched Investigation
David Eason has formally been charged with child abuse of Jenelle Evans' 14-year-old son, Jace Evans, by North Carolina authorities.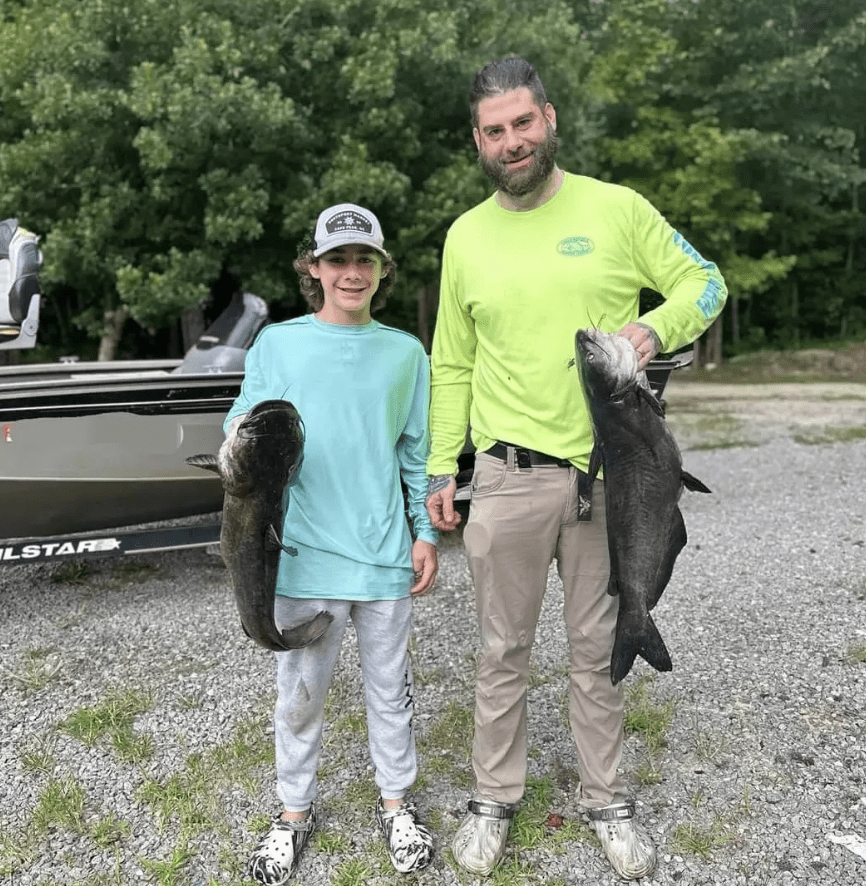 The charge follows a heartrending incident that left Jace Evans hospitalized with significant marks of abuse.
Despite the serious nature of the charges, the former Teen Mom 2 star is standing by her man. Jenelle conveyed her distress and skepticism about the police investigation via Instagram.
"You would think police wouldn't make a one sided police investigation." Jenelle wrote. "They didn't conduct interviews. Didn't ask any information from the parents… This seems like a very bias situation like every time before."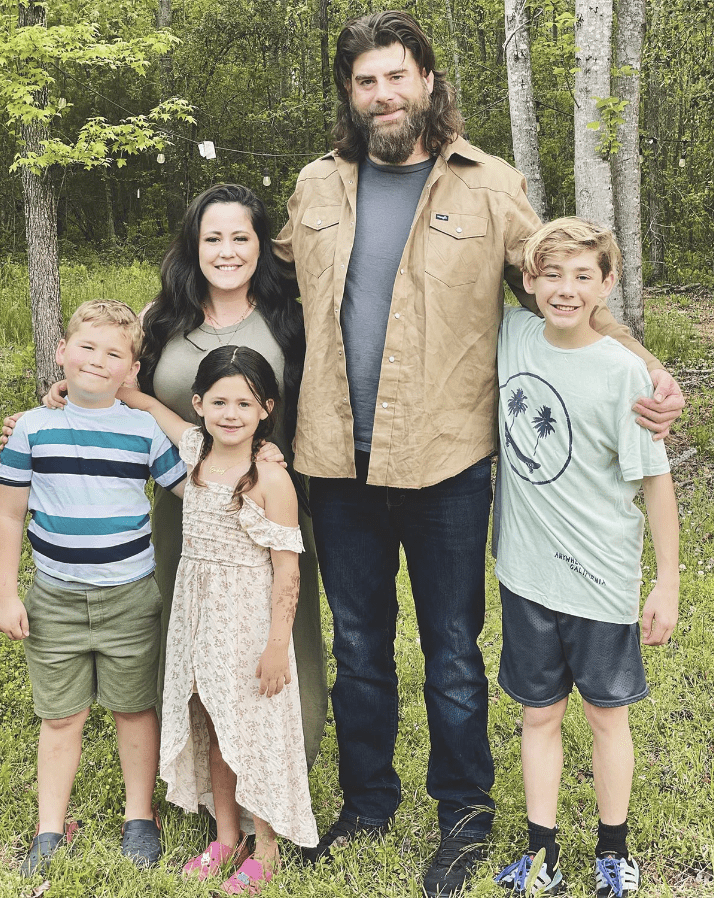 The charge against David unfolded following an investigation by Child Protective Services (CPS) and Columbus County Police in North Carolina, subsequent to reports of the teenager's disappearance and subsequent hospitalization. Contributing further to the disheartening saga, reports surfaced emphasizing the commencement of a CPS investigation into Jenelle and David, subsequent to allegations from Jace claiming inappropriate actions from his stepdad.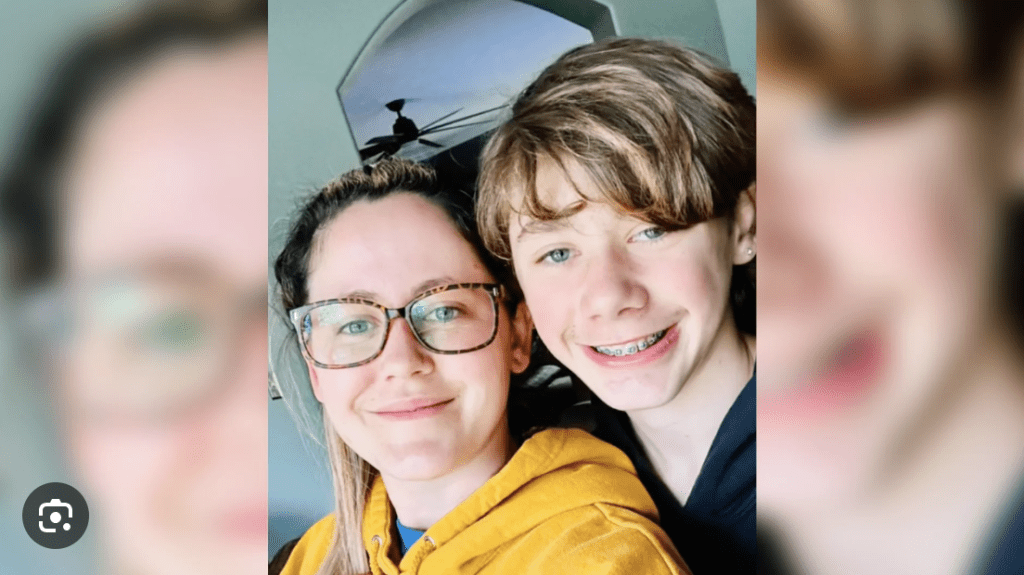 Profoundly affected by the unfolding events, Jenelle displayed a fortitude in defending her husband amid the allegations. She took a moment on social media to express poignant support for David.
"He is being accused of some horrible, horrible s–t that is not true. I was there, my kids were there, everyone was there. You guys have no idea about the details," Jenelle attested in an October 15 TikTok video, going as far to say that David had 'the most patience I've ever seen.' "It just makes me really sad for David. Because David is like, he's just taking all of these punches, rolling with it, not saying s–t. I don't blame him, and I feel really bad for him because my kids adore that man. My kids love that man so much"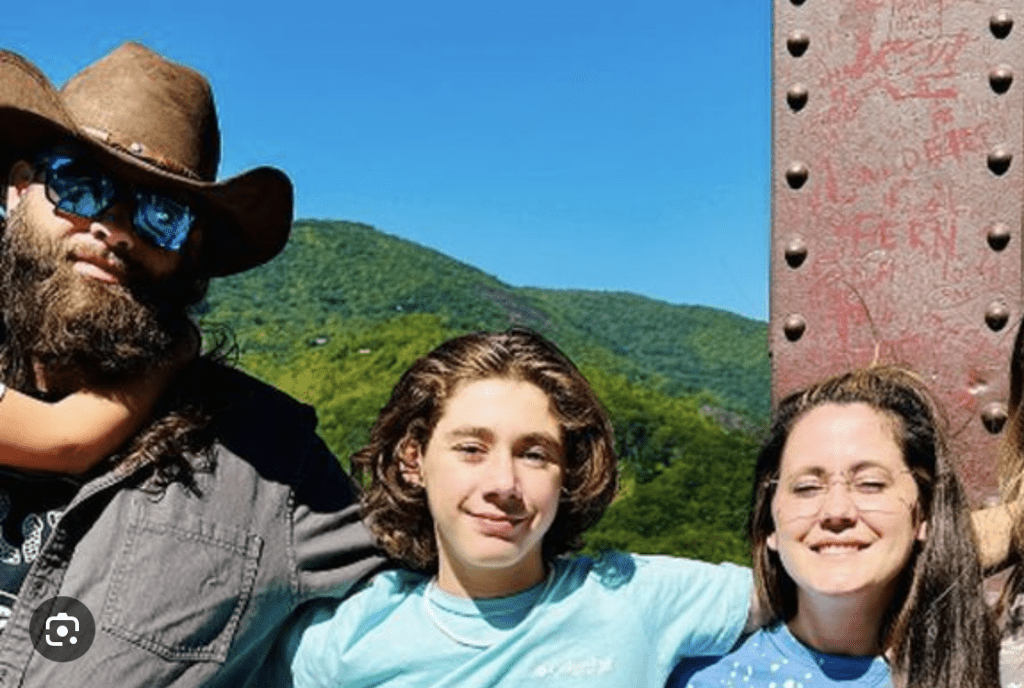 In a separate post, Jenelle wrote: "You would think police wouldn't make a one-sided police investigation. They didn't conduct interviews. Didn't ask any information from the parents. This seems like a very bias situation like everytime before."
She continued, "I trusted that detective with all of my heart," she continued. "Forgot you can't trust cops…silly me. I do not trust anyone around me. Going MIA for a while."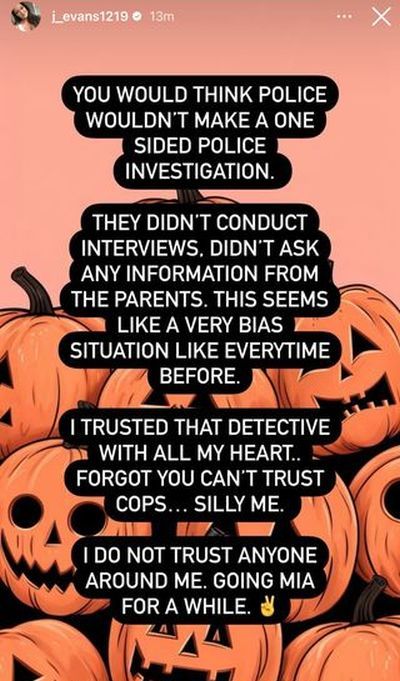 Jenelle then accused the Columbus County Sheriff's Department of orchestrating a smear "campaign," against David.
"Columbus County Sheriff's Department I believe is the one doing the smearing campaign against my husband and needs to be held responsible. Literally they told details to the media about a minor and gave no f**ks. Have the emails to prove it. An open investigation is suppose to be kept private under all circumstances especially when it involves kids." Jenelle stated via her Instagram Story on October 24.
She continued, "Let's go to court. I've been waiting on our day. I feel so violated by the system. Wait until the day you hear the truth. .. you will be begging me not to sue you."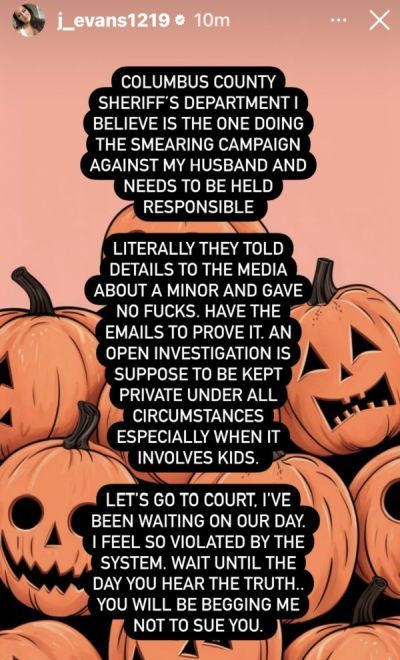 In a subsequent Instagram Story shared on October 24, Jenelle appeared to post excerpts from a conversation she had with a detective who was investigating the abuse case, noting:
"I would never think that of you two. You guys are both great parents. Don't believe the media, I'm telling you myself everything is okay on my end."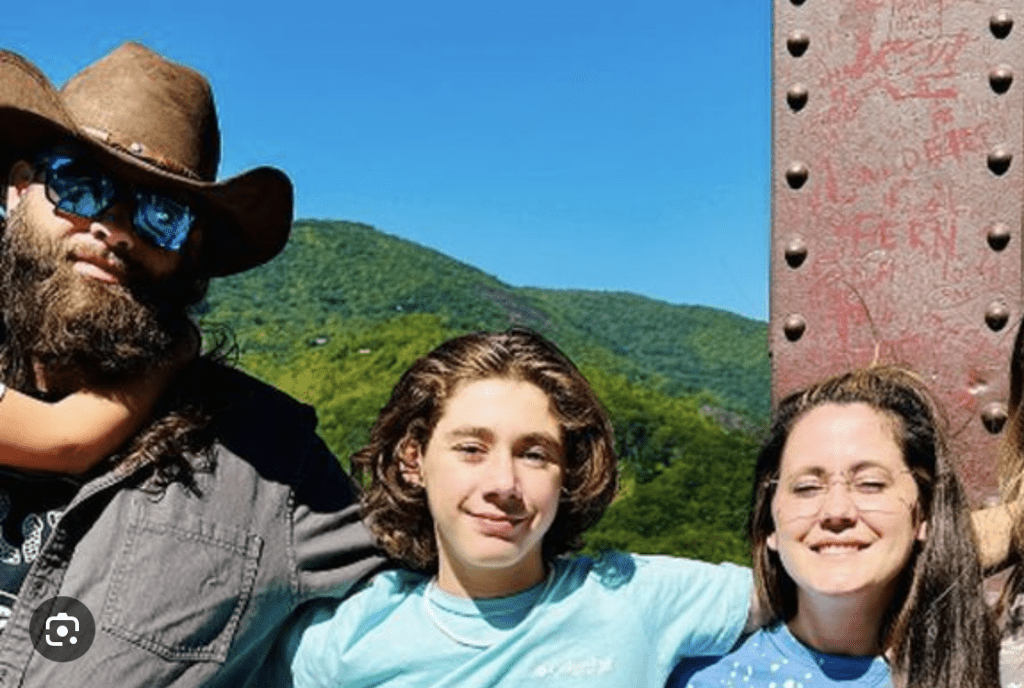 She shared what seems to be her own response to the officer, "Sureee Mr. Detective, why is your office leaking everything?"
Then, she posted what seems to be the officer's reply to her accusation, "It's not our office, I promise it's not coming from us… But your mom on the other hand.. All she kept talking about was MTV this and MTV that."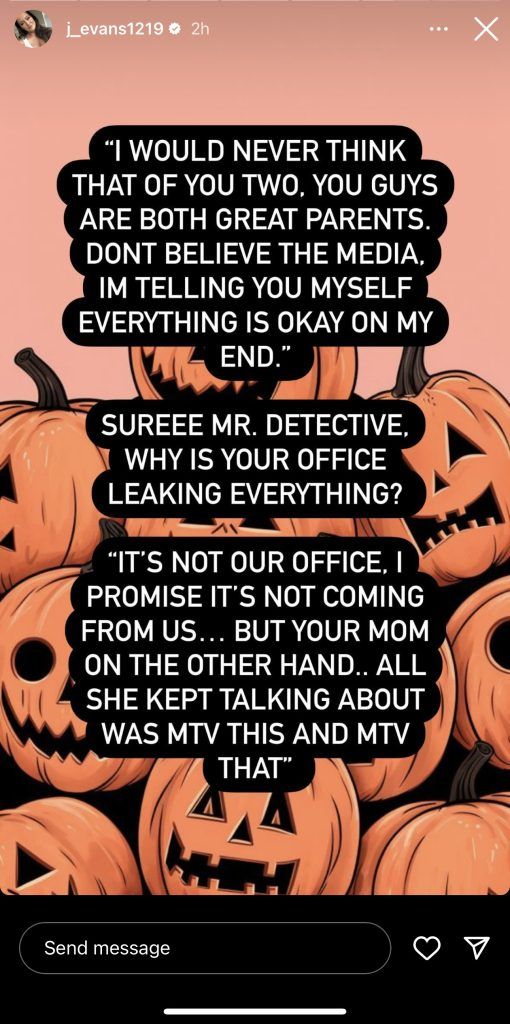 In another Instagram Story, Jenelle wrote:
"So now you understand my frustration. Now you understand where I get my information. I was being lied to this entire time. Proper protocol was not followed. I have no idea what human being I can trust anymore, not even my own blood." She continued, " I'm being fed all these different stories from different people."
She concluded her rant with, "People trying to get on my good side…to then again betray me over and over. The media won't give me time to breath. I know the truth and so does God."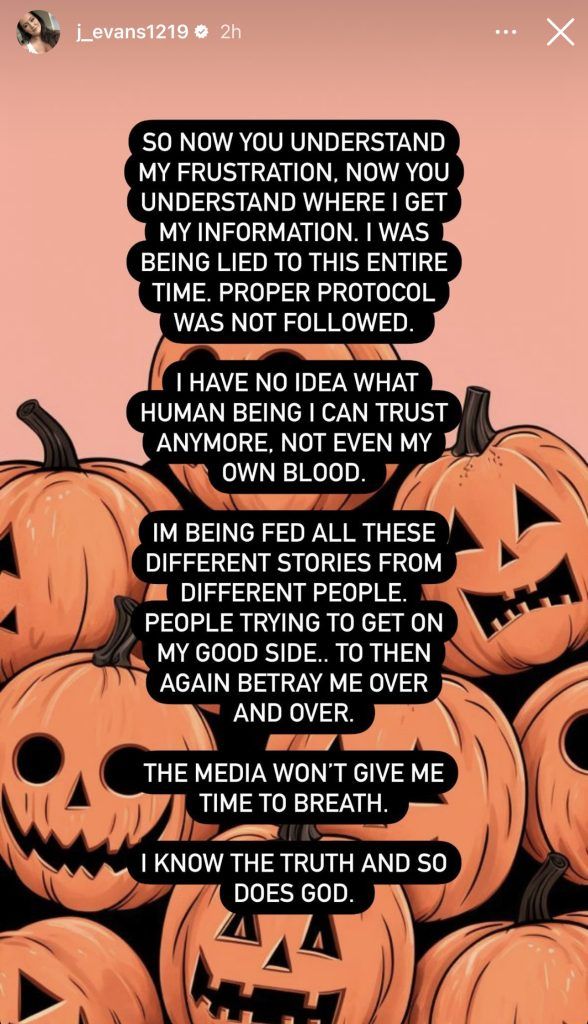 David also took to social media, sharing words imbued with denial and frustration concerning the charges, articulating firmly.
"Our kids are in our custody and anything you read is not true!" He further accentuated a plea for restraint and consideration amidst the unfolding narrative, urging, "The best thing any of you can do for Jace is to stop talking about him altogether please! Thanks."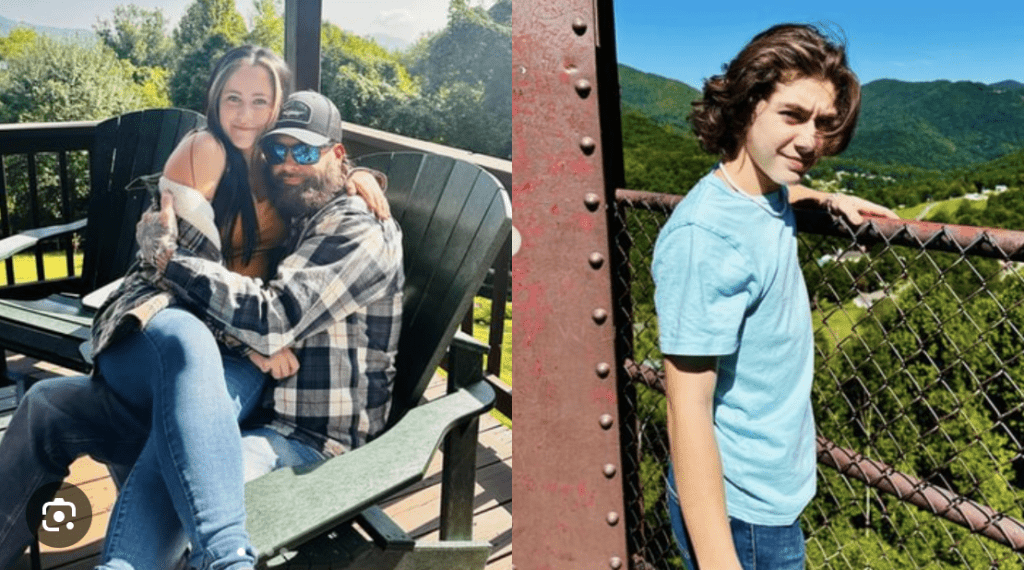 Adding complexity to this narrative is the ongoing issue of custody. Following a lengthy, ten-year custody battle, Jenelle was granted full custody of Jace at the beginning of 2023. However, after his third runaway attempt and subsequent hospitalization, amidst abuse allegations that led to CPS intervention, Jace was placed back under the care of his grandmother, Barbara Evans.
Stay Connected With All About The Tea: Twitter Ι Instagram Ι YouTube Ι Facebook Ι Send Us Tips
Olivia Davis is a Staff Writer at All About The Tea. Olivia's hobbies include binging Netflix series, and watching Housewives on Bravo. She graduated from San Francisco State University with a degree in History.