'RHONJ' Alum Lauren Manzo and Vito Scalia Divorcing After 8 Years of Marriage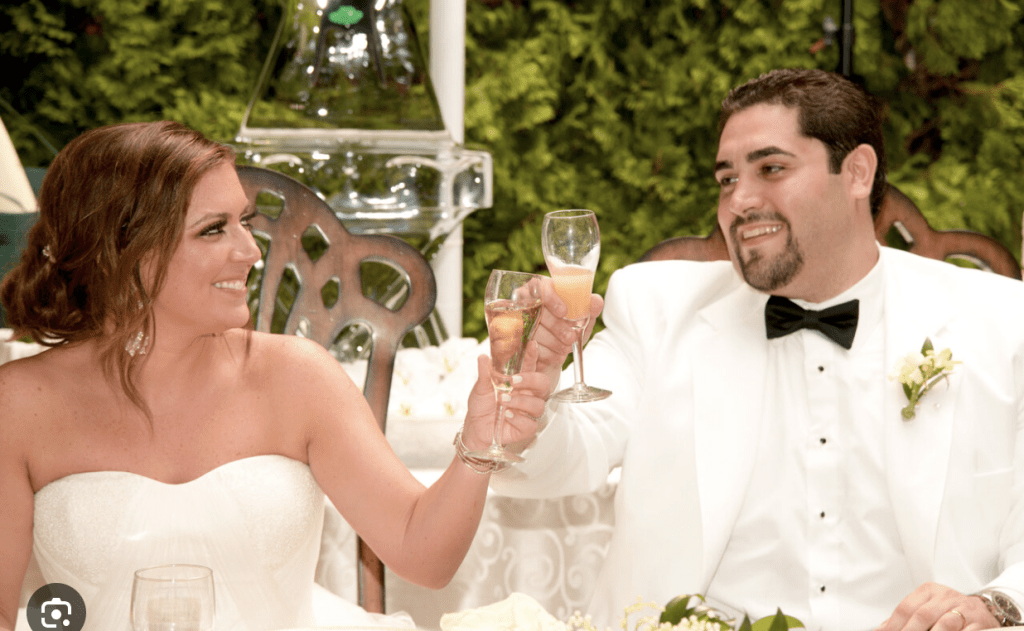 'RHONJ' Alum Lauren Manzo and Vito Scalia Divorcing After 8 Years of Marriage
Vito Scalia, husband of Real Housewives of New Jersey alum Lauren Manzo, has officially filed for divorce.
Vito Scalia, 37, cited "irreconcilable differences" in the legal documents, initiating the end of their eight-year marriage with Lauren, daughter of RHONJ alum, Caroline Manzo.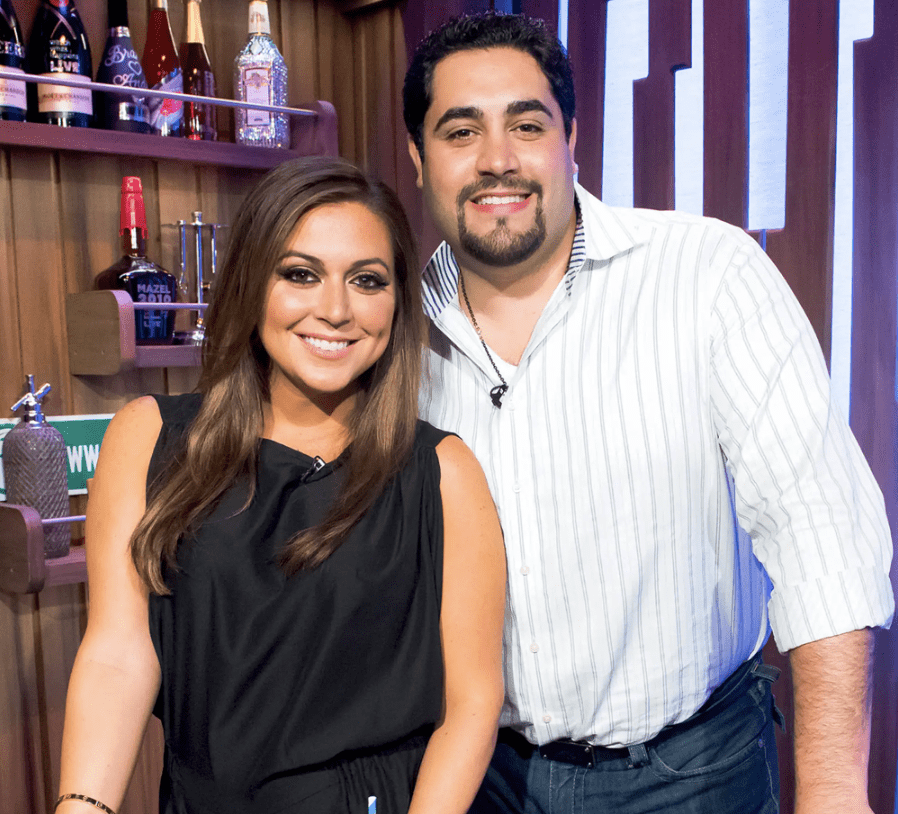 The businessman delineated the reasons leading to the decision to end his marriage with Lauren, he detailed their struggles in the filing:
"The parties have experienced irreconcilable differences for a period of at least six months which has caused the breakdown of their marriage and it is apparent that the marriage should be dissolved as there is no reasonable prospect of reconciliation."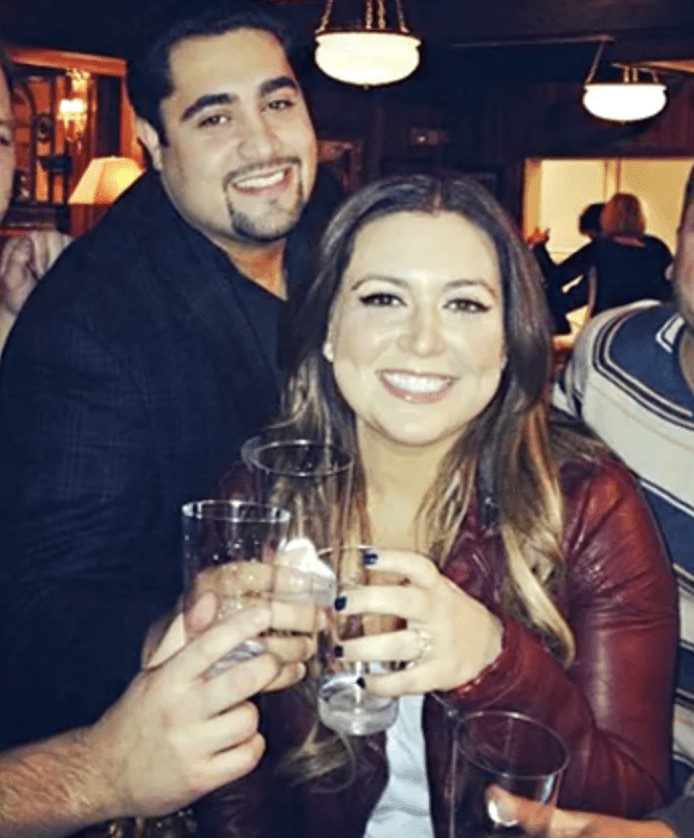 The legal documents were presented to Lauren on September 29. Her attorney later notified the court of his role in representing Lauren, managing "all financial related issues, including, without limitation, alimony, equitable distribution and counsel fees."
The couple, whose wedding in July 2015 was showcased on Bravo, became engaged two years prior to their marriage. They were blessed with a daughter, Markie, in February 2017, a joy Lauren shared on Instagram, captioning a photo with "My Markie Girl 💗."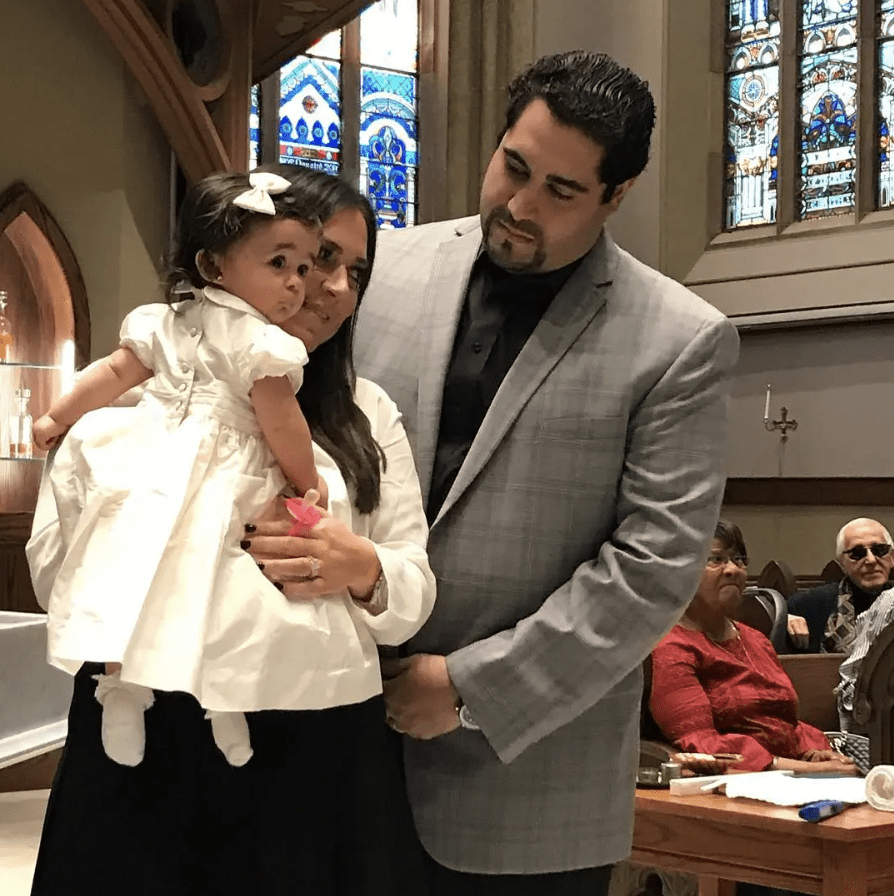 Rumors regarding the couple's separation surfaced earlier this year, driven by observations of Lauren's absence of a wedding ring in her Instagram posts. Responding to public inquiries about her marital status in July, Lauren defended her privacy, stating, "I am allowed to keep many aspects of my life private especially after having a child. If you don't like it then stay away from my page. Simple as that."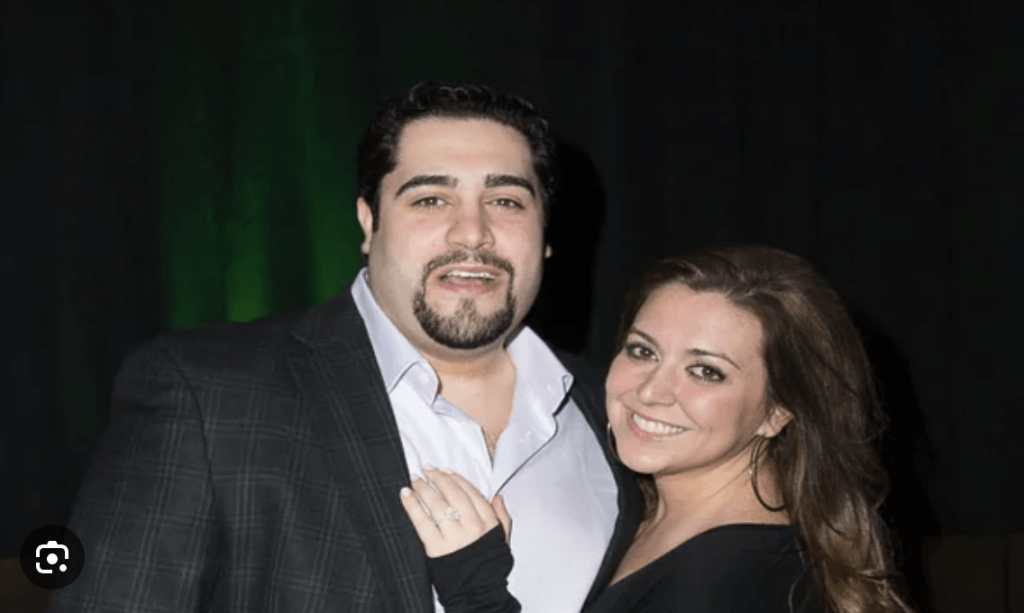 The separation process for the former couple, who seem to still be residing together in Wayne, New Jersey, is underway as per the legal documents.
Lauren and Vito's love story began in 2009, they met through Lauren's brother, Albie. Vito, a restaurant owner, decided to make their relationship official and proposed to Lauren in November 2013, leading to their marriage nearly two years later.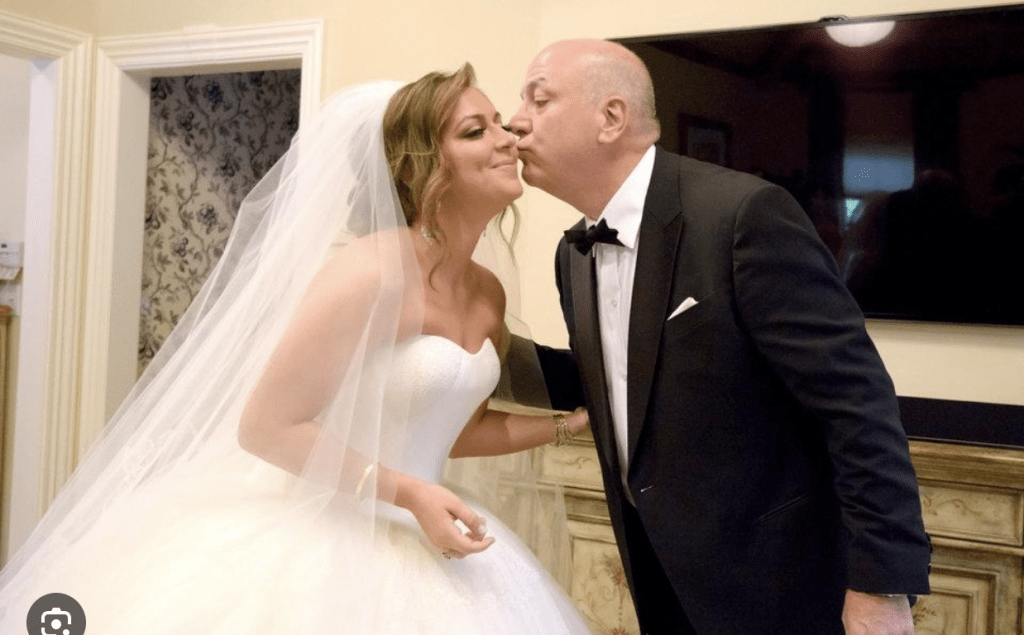 Upon getting engaged, Lauren was overwhelmed with joy, expressing her happiness and surprise. "I'm so incredibly happy!! I'm in shock," she commented, also adding, "I'm so excited to spend the rest of my life with my best friend. Well he was my brothers' best friend first, but I stole him!"
Their marital vows were exchanged on July 18, 2015, in New York City, at a church, in the midst of a religious ceremony. Accompanying Lauren down the aisle were her parents, Albert and Caroline Manzo, along with her siblings, Albie, 37, and Chris Manzo, 34. The celebration continued with a reception at The Brownstone, the Manzo's banquet hall and catering facility located in Paterson, New Jersey.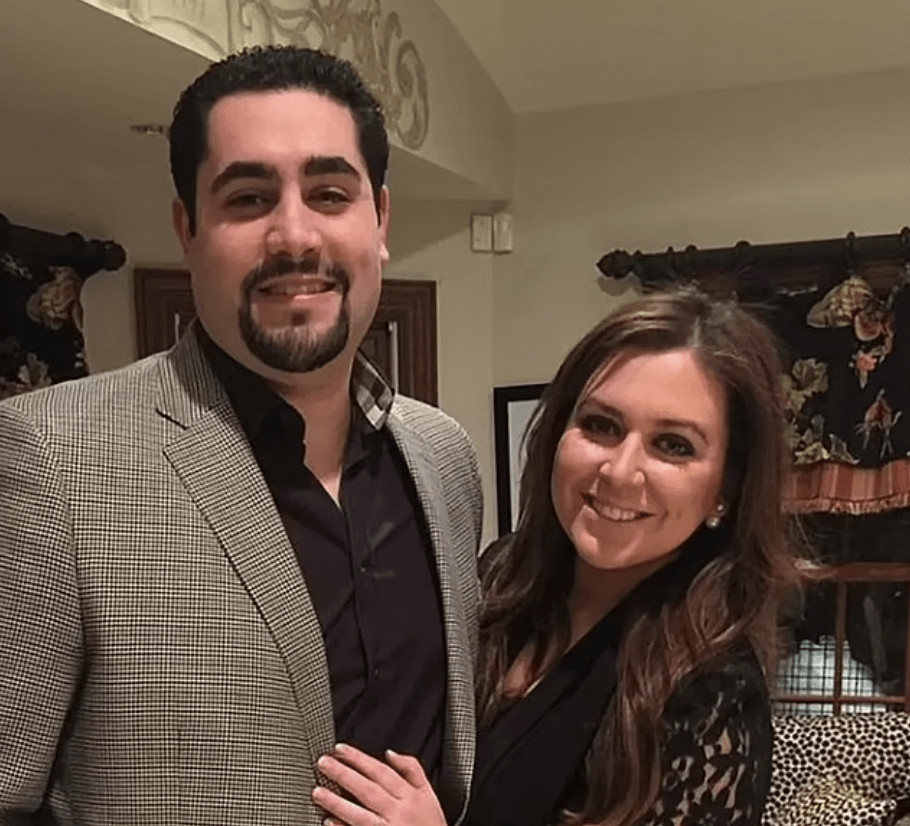 The couple's special day was graced by several RHONJ stars, including "Melissa Gorga, Jacqueline Laurita, Dina Manzo, Kathy Wakile, and Rosie Pierri." Additionally, their wedding was featured in the Housewives spinoff, "Manzo'd with Children," which aired for three seasons from 2014 to 2016, marking another special milestone in their journey.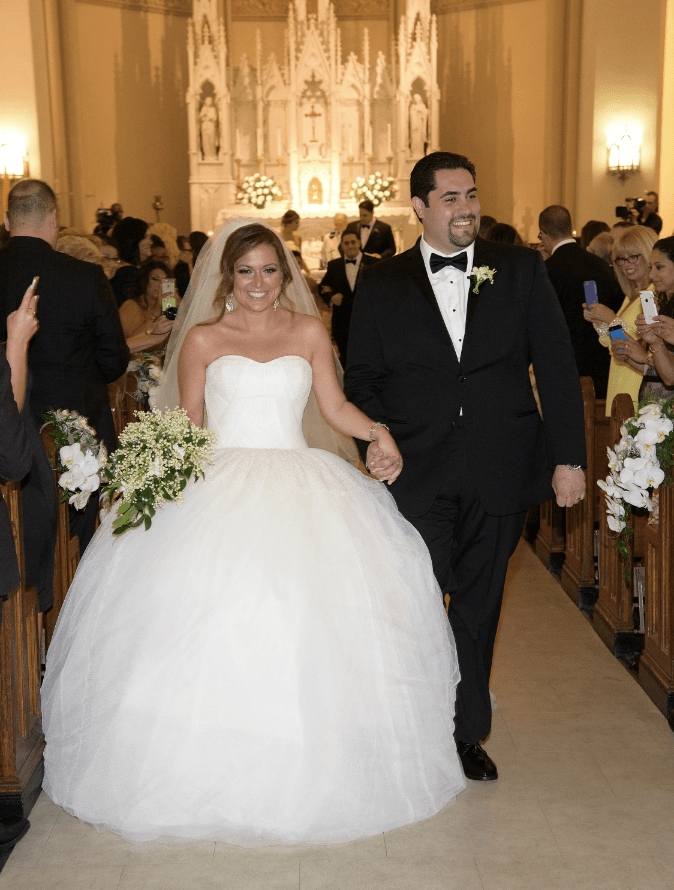 Lauren, who once openly shared her life on camera, including appearances on RHONJ alongside her mother, has since chosen a more private path, stepping away from the reality TV spotlight. This decision led to fans speculating about her relationship, noticing the absence of Vito in her posts. Rumors even began circulating that their relationship had ended years earlier.
Vito, however, refuted these speculations in 2018, responding to a fan on Facebook. "We just don't put our relationship on social media and people can't seem to understand that. We are perfect!" he asserted.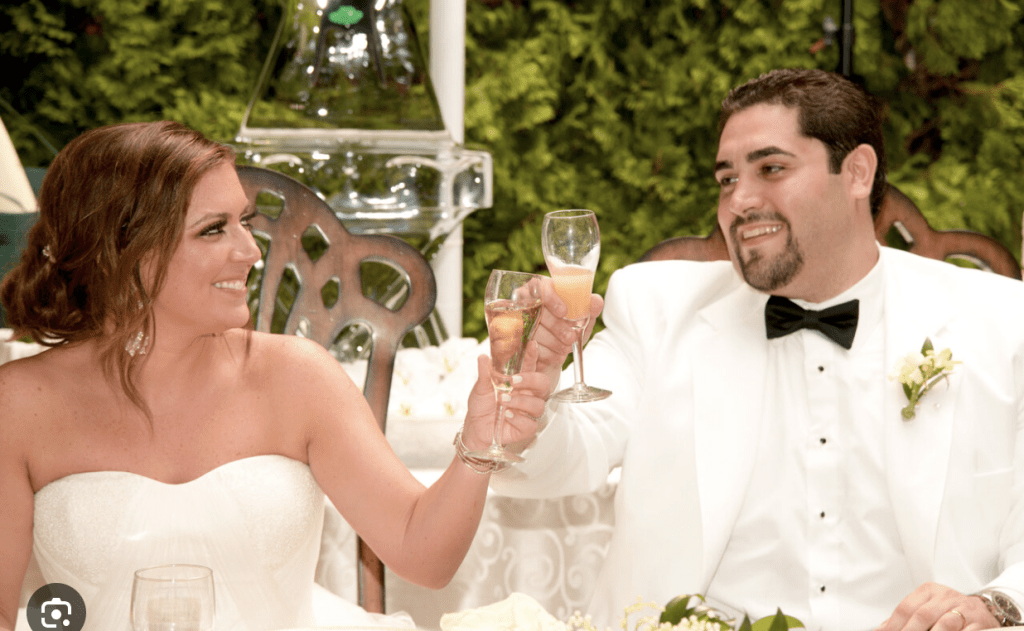 The conjecture didn't cease, leading to an incident in July 2023 when Lauren addressed a fan's inquiry about Vito's absence on Instagram. She fervently responded, emphasizing her right to privacy. "First of all, I truly give zero f**ks if you admire me or not. Secondly, I haven't been on TV in 7 years. I am allowed to keep aspects of my life private especially after having a child," she stated, further adding, "If you don't like it, then stay away from my page. It's very simple." 
Stay Connected With All About The Tea: Twitter Ι Instagram Ι YouTube Ι Facebook Ι Send Us Tips
Olivia Davis is a Staff Writer at All About The Tea. Olivia's hobbies include binging Netflix series, and watching Housewives on Bravo. She graduated from San Francisco State University with a degree in History.