Monica Garcia Threatens LEGAL WAR Against Angie Over Nasty Fall – Pics Revealed, Angie and Lisa CLAP BACK HARD!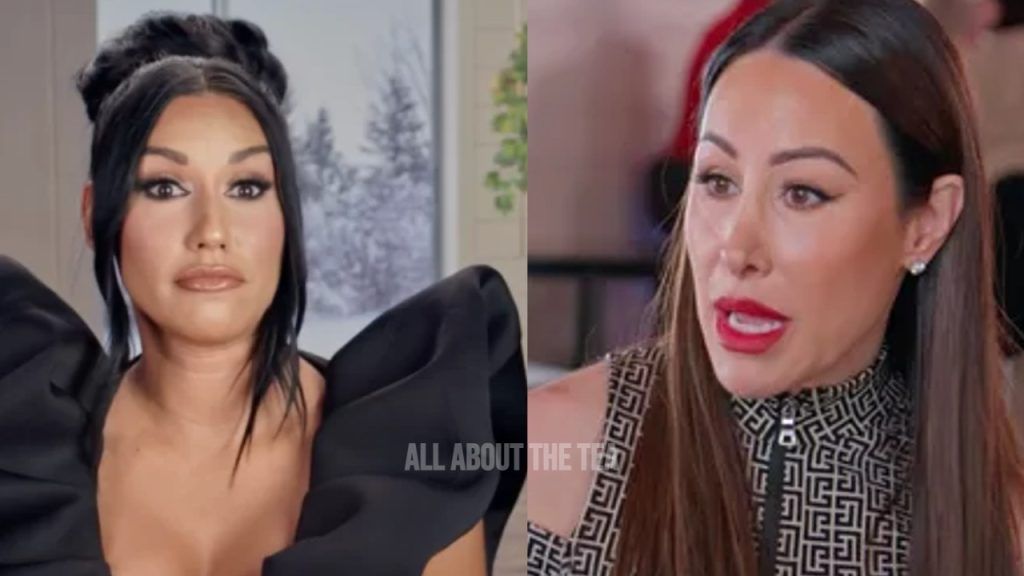 Monica Garcia Threatens LEGAL WAR Against Angie Over Nasty Fall – Pics Revealed, Angie and Lisa CLAP BACK HARD!
Monica Garcia threatened to take her Real Housewives of Salt Lake City co-star, Angie Katsanevas, to court after an alleged tumble down her cast mate's basement stairs landed her in the ER. Monica reportedly fell down the stairs while attending Angie's Easter party, which was featured on the most recent RHOSLC episode.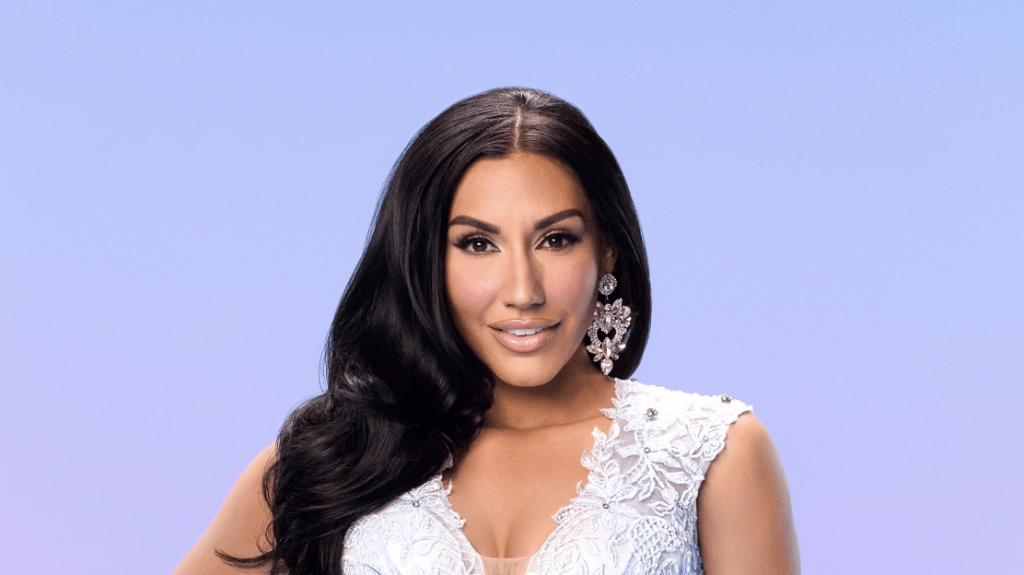 The pair sparred on Twitter after Monica claimed that Meredith Marks had repeated a cheating rumor about Angie's husband. Monica also alleged that her argument with Angie did not unfold in front of their children, despite Bravo's portrayal. Angie disputed her account and accused the newbie of almost hitting her niece with a shoe, during the holiday event.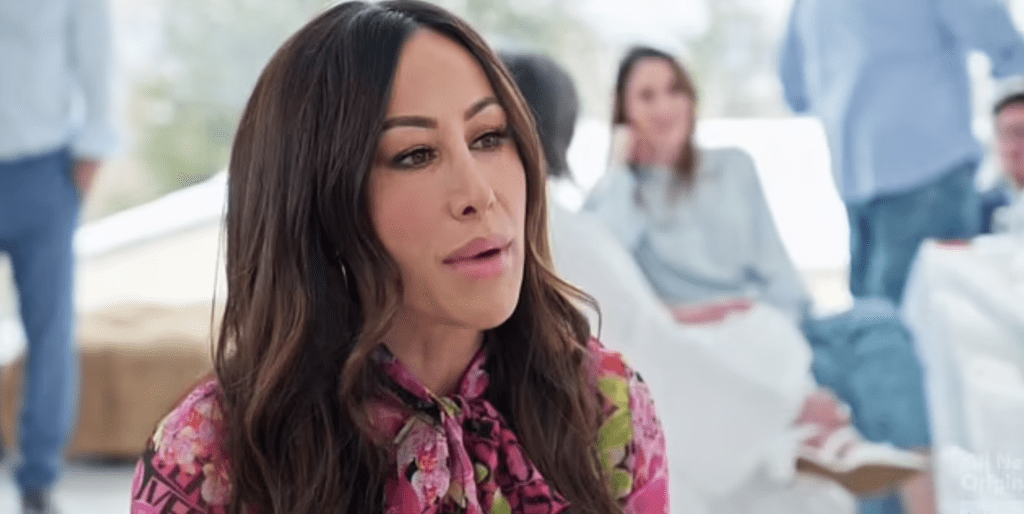 Monica addressed fan backlash after she was called out for pushing the argument with her co-star with the kids nearby.  
"I MADE SURE my girls were not there for that situation. That did not happen in front of my kids. Go through the stills," she wrote. "ALL of the children were downstairs doing Easter festivities during that entire interaction."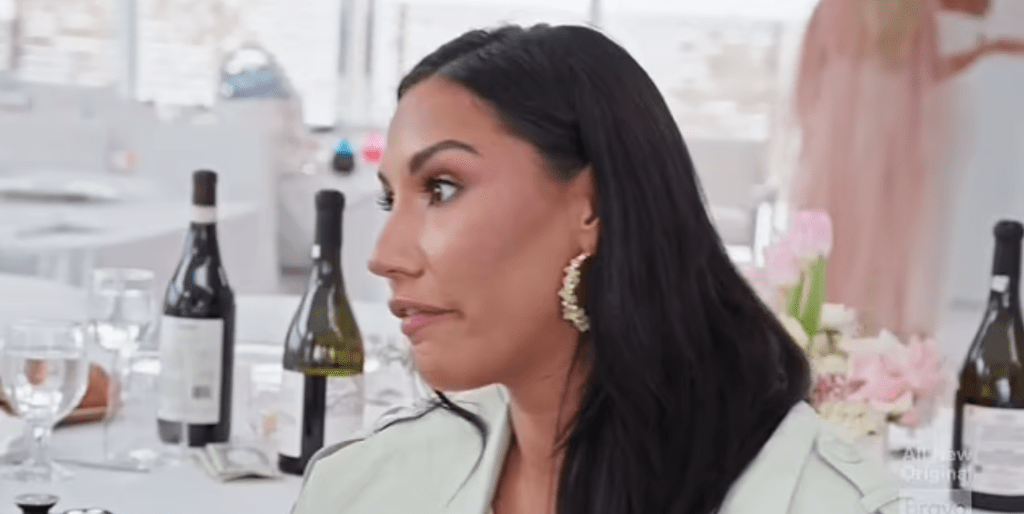 Angie responded — "Production did you a favor. We don't need to see stills to know you did this in front of your kids. Don't forget you almost hit my two year old niece in the head with your shoe when you threw it. And STFU with your lies about Shawn."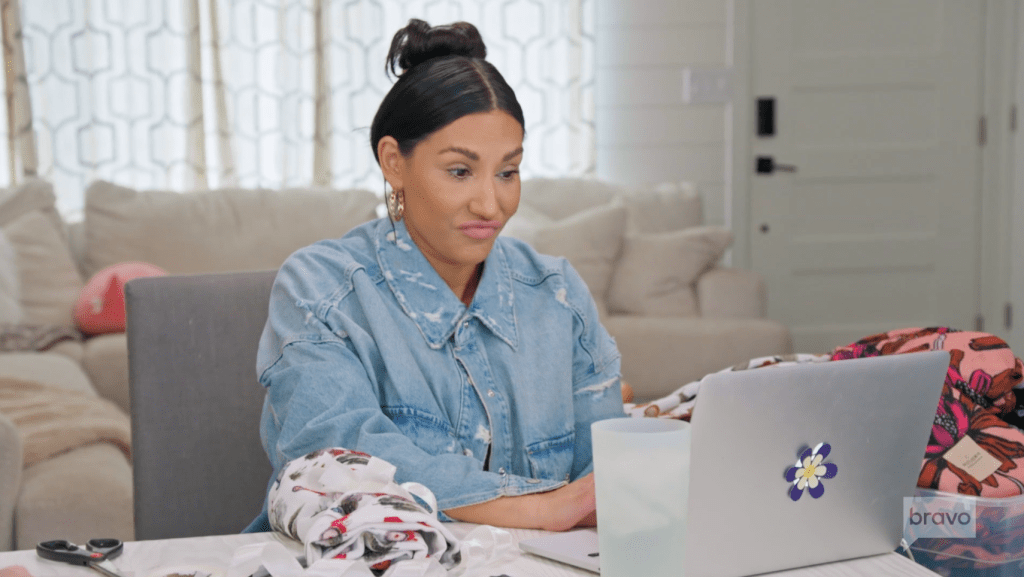 Lisa Barlow chimed in her two cents under a @queensofbravo post detailing the drama, writing—"Truth sets you free."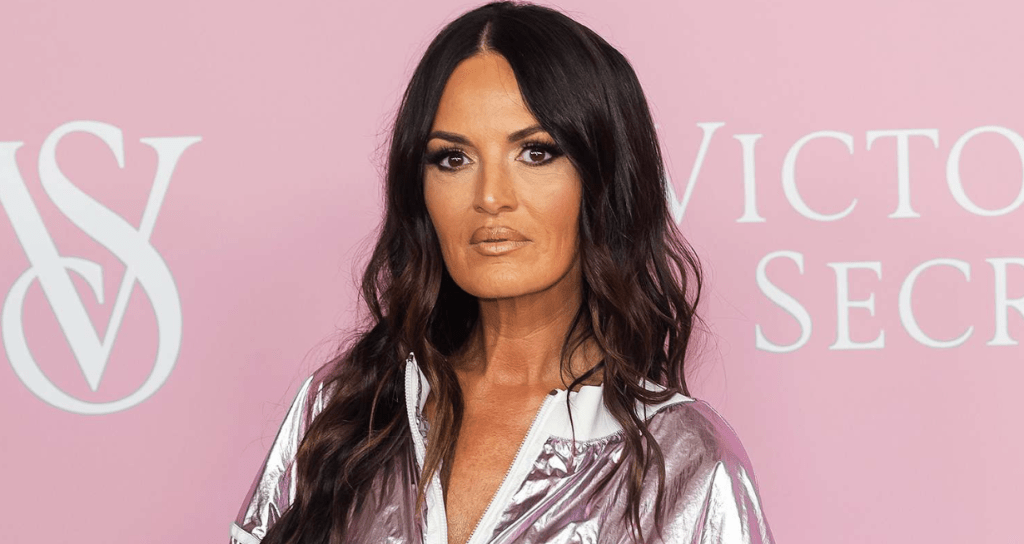 Monica later clapped back, writing — "Almost hit your niece??? You are the biggest freaking a**hole. You know damn well what happened. I left your house with bumps, bloody, and bruised!!! I should sue your a** for not having your home to code you f**k!"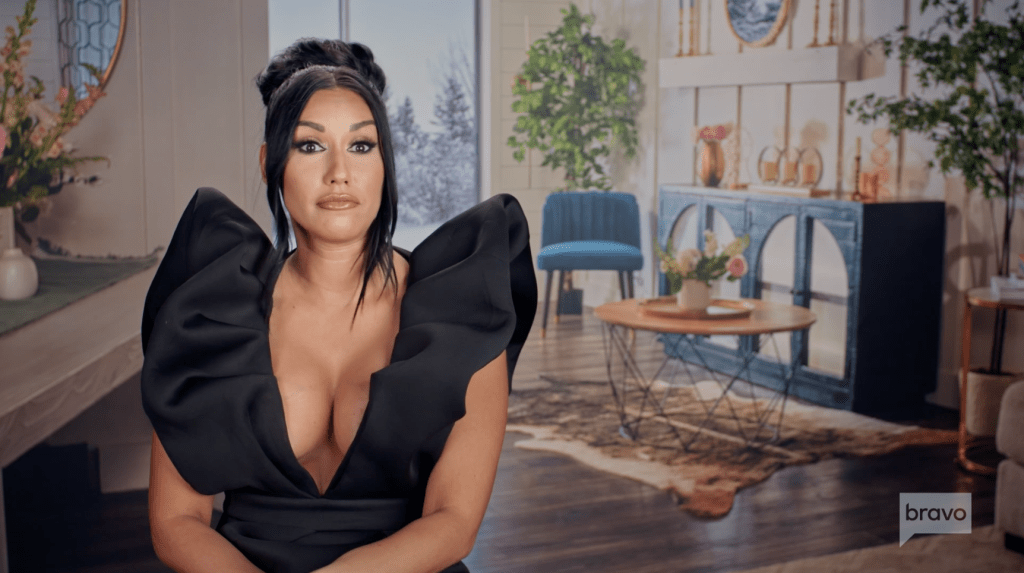 The Bravo freshman then posted pics of the cuts and bruises she supposedly sustained from her alleged fall. Monica claimed that she fell because the stairs "had no railing." She noted that she left her mother during the event "to go straight to the hospital … My convo with [my mom] on the couch was after the fall."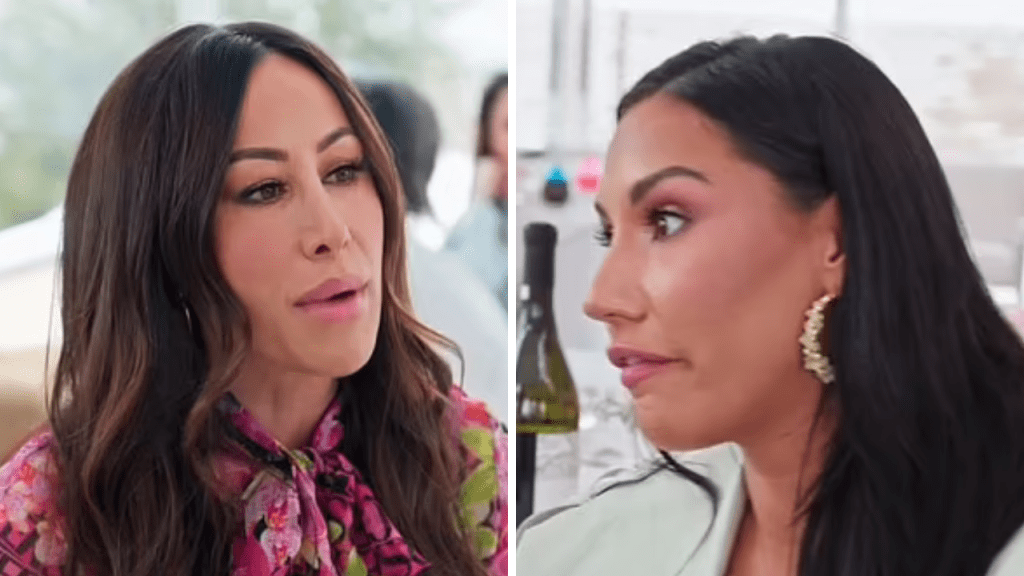 Monica added that she also suffered a head injury, which necessitated a "cat scan." 
"Angie… you are a LIAR!!!" she wrote. "Just like you lied about meeting me once. You and I BOTH KNOW the kids were in your basement you sick POS!! Go get your house up to code and I'm sending you my ER bill after falling down your basement stairs because you didn't have a railing!"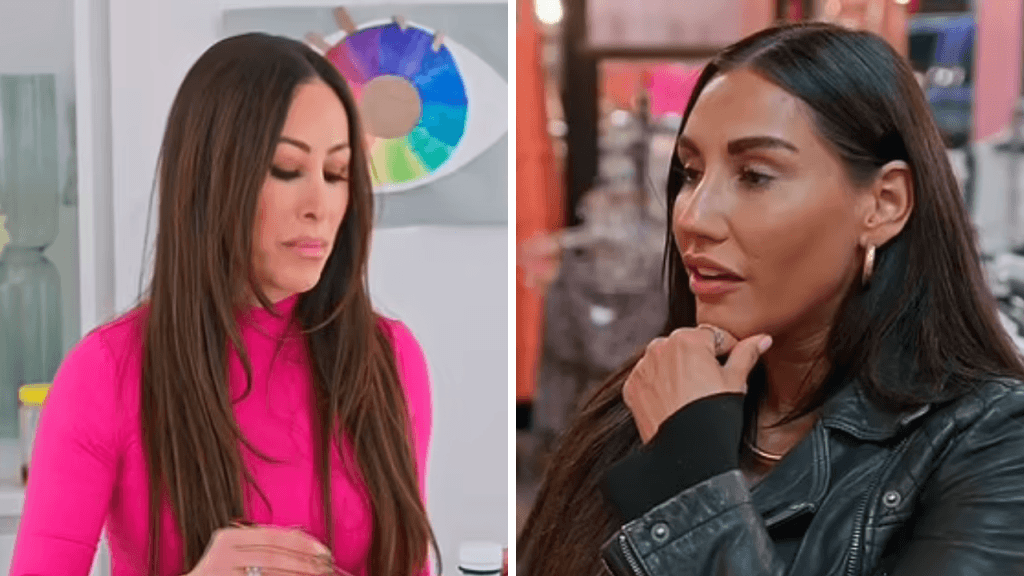 She declared — "YOU ARE SICK."
Angie also hit back after Monica "clarified" details regarding how she initially heard the affair rumor. Monica suggested in a confessional spot that the rumor had been circulating for years, and did not come Meredith. 
"Clarified???" Angie asked. "Let's start by clarifying your real name. And then we can start chipping away at these other lies."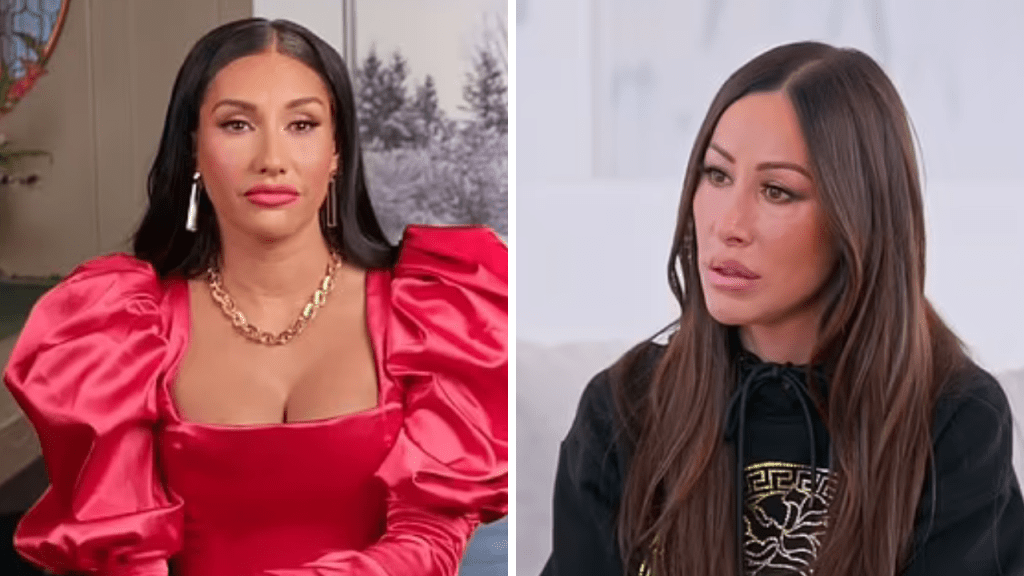 Lisa cosigned the request, tweeting — "Come clean with everything start with your last name."
The Real Housewives of Salt Lake City airs on Tuesdays, at 9 pm ET, on Bravo. 
Stay Connected With All About The Tea: Twitter Ι Instagram Ι YouTube Ι Facebook Ι Send Us Tips
Olivia Davis is a Staff Writer at All About The Tea. Olivia's hobbies include binging Netflix series, and watching Housewives on Bravo. She graduated from San Francisco State University with a degree in History.