'Sister Wives' Recap: Kody Brown Labels Ex Wives and Older Kids 'Jerks' – Says He Cut Them Out His Life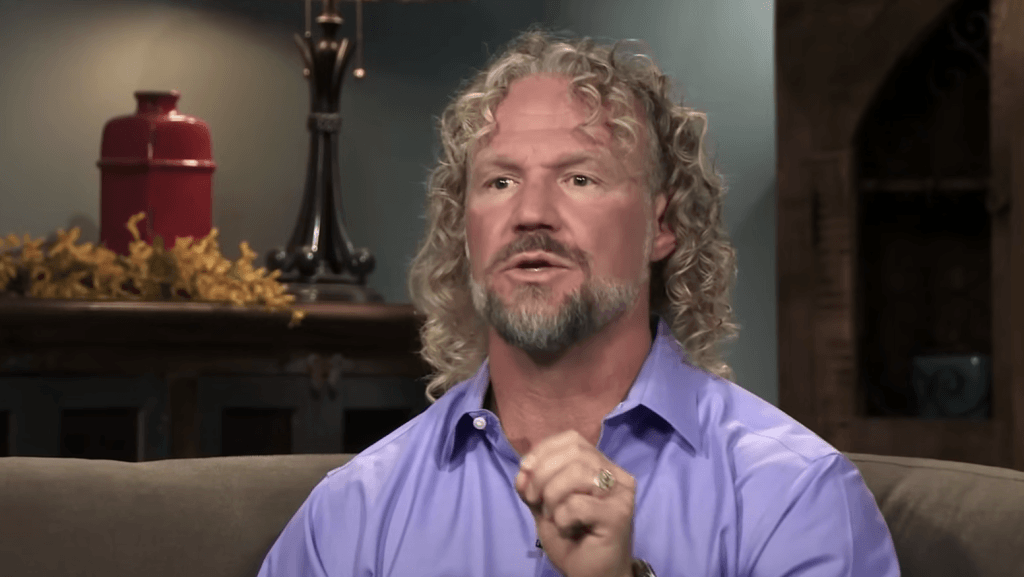 'Sister Wives' Recap: Kody Brown Labels Ex Wives and Older Kids 'Jerks' – Says He Cut Them Out His Life
On the Sunday, October 15th episode of Sister Wives, Janelle and Christine plan a delightful dinner accompanied by their older kids. A heart-to-heart is on the menu, featuring a full course of raw and intense honesty regarding everyone's sentiments about Kody and Robyn's drama. Meanwhile, Christine will be commemorating the remarkable milestone of her ex-anniversary. A moment to reflect, perhaps with a hint of celebratory cheer.
Kody's Kids Are Done With Him and Robyn
The episode kicks off with Christine and Janelle Brown, joining forces with their matured offspring, the illustrious progenies of their shared history with the ever-so-fortunate, Kody Brown. The poignant gathering is illuminated by a riveting recount of a catastrophic holiday text chain saga. A tale infused with such passion and "sincerity" from Robyn Brown and her lovely cherubs, ensuring everyone's spirits were nothing short of demolished.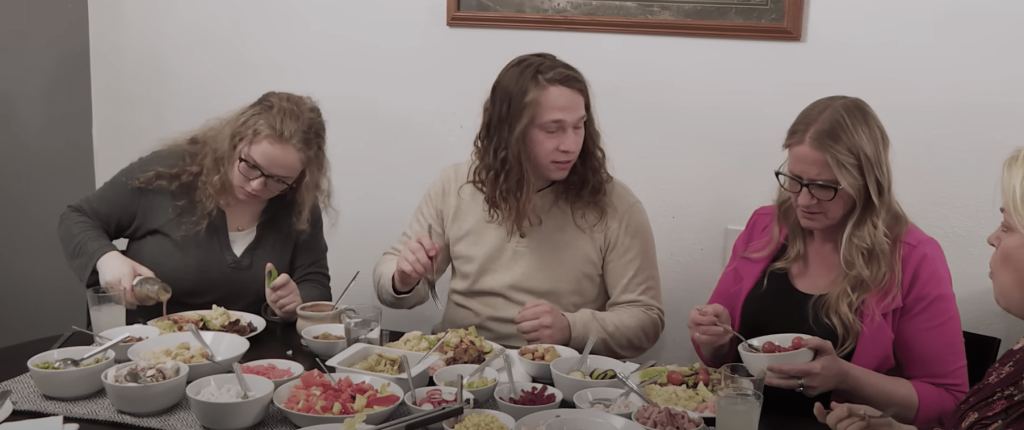 And here enters the scene-stealer, Gwendlyn Brown — the biological masterpiece of Christine and Kody's union. With a flair of dramatic insight, she questions the origin of the "trauma," being so generously broadcasted. "Where's the trauma coming from? Because Dad prefers them," she professed, ensuring the atmosphere vibrated with a subtle melody of irony. She added, "Oh my God, imagine your father loving you."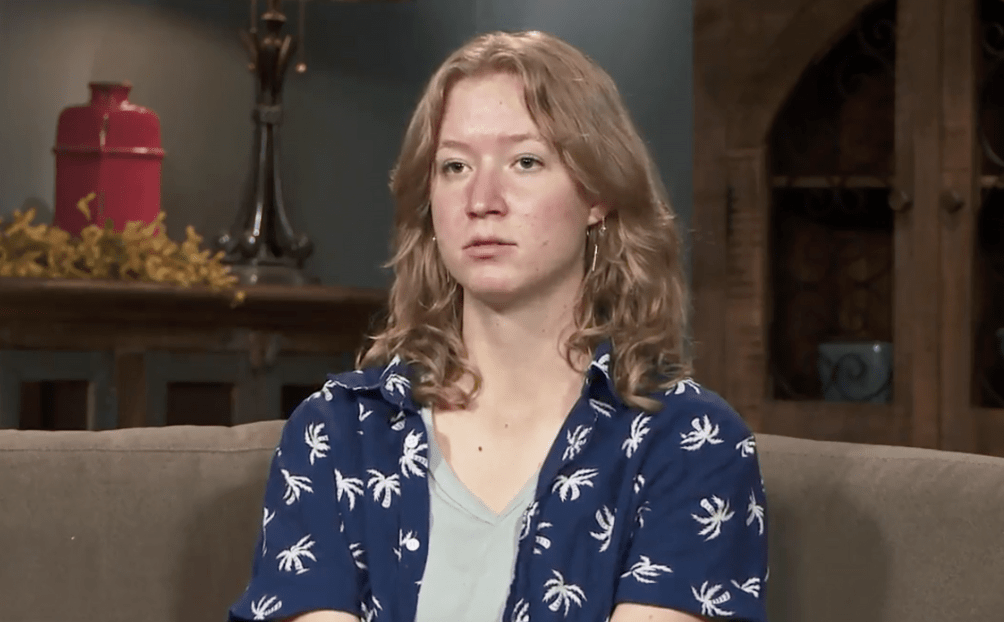 The magnanimous Robyn Brown, in a Shakespearean exit, declared, "I'm not talking to you guys anymore." Definitely a cliffhanger that left everyone waiting eagerly. Mykelti and Logan were given the important job of telling everyone about her decision to stay silent.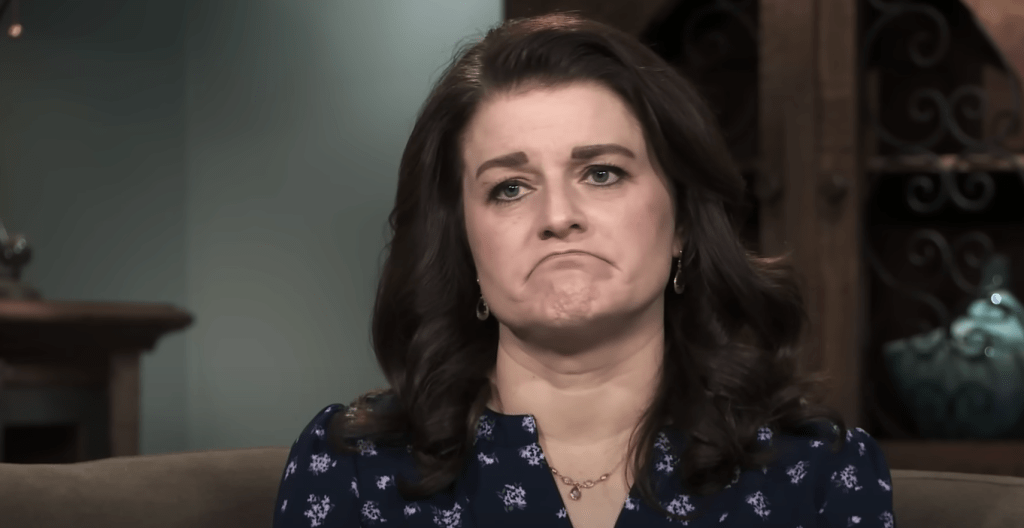 Robyn portrays herself as the misunderstood character in the theatrical ensemble of the Brown family. "From my perspective, Kody did not choose us. My kids and I wanted to be a part of this family and wanted to be accepted and loved by everyone," she solemnly articulated, navigating through a saga of blending families, trouble, and the elusive search for support. Robyn, and her band of resilient kids, evoke images of castaways, seemingly "voted off the Brown family island."
In the court of holiday controversies, Kody, donned in the robes of defense, vociferously stands by his final matrimonial ally, declaring the battlefield of "Christmas COVID rules," his own dominion. "Robyn never made any of the Christmas COVID rules. That's not her job. That's my job. I made those rules," proclaimed the lord of the familial manor.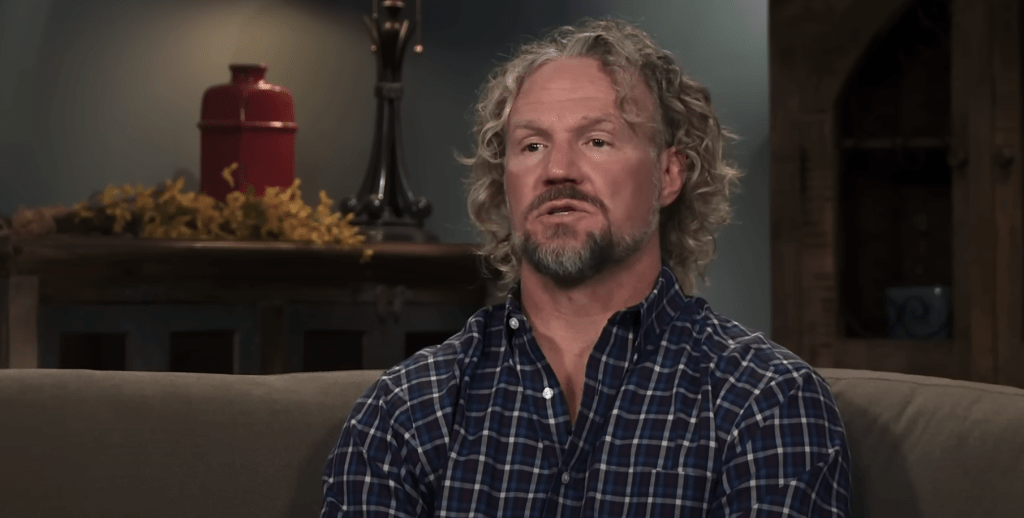 However, the arena resonates with the echoing accusations of Garrison and Gabriel — pointing their spears towards Robyn, the heart of their tumultuous odyssey. "She was gaslighting everyone into treating her with special treatment," the battlefield resonated with Gabriel's words, complemented by Garrison's strategic insights on manipulations, victimhood, and exclusivity tales involving the pandemic and their father.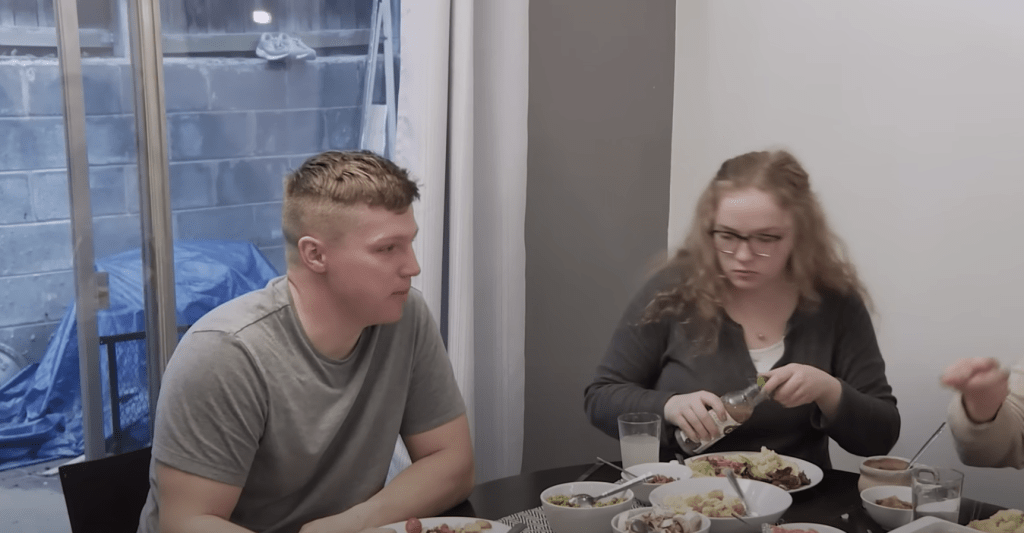 The saga further unfolds with a tapestry of needs, wants, and poignant assertions, "We don't need Dad anymore," Garrison's voice rang, countered by Christine's maternal wisdom, "I think every kid needs a dad." Gwendlyn, wielding the sword of humor and modernity, jests, "Who needs a dad when we have two moms? Love is love."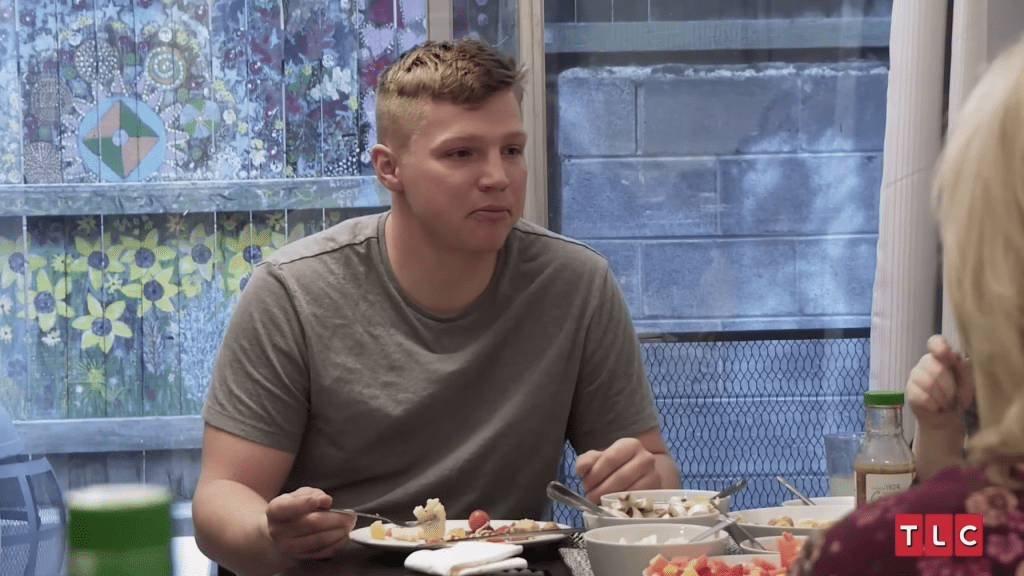 Kody Calls His Kids 'Jerks'
Kody wearied and exasperated, unveils his heart, or perhaps the lack thereof. "All of you are just kind of jerks. I don't want to be around you and I'm tired of it," he bemoans from the sacred confessional spaces of his heart, displaying an opus of accusations, heartaches, and a quest for silence and distance from the echoes of discord and 'trash talking.' In the dramatic symphony of family, love, and chaos, every character, every voice, seems entangled in a labyrinth of emotions, perspectives, and battles.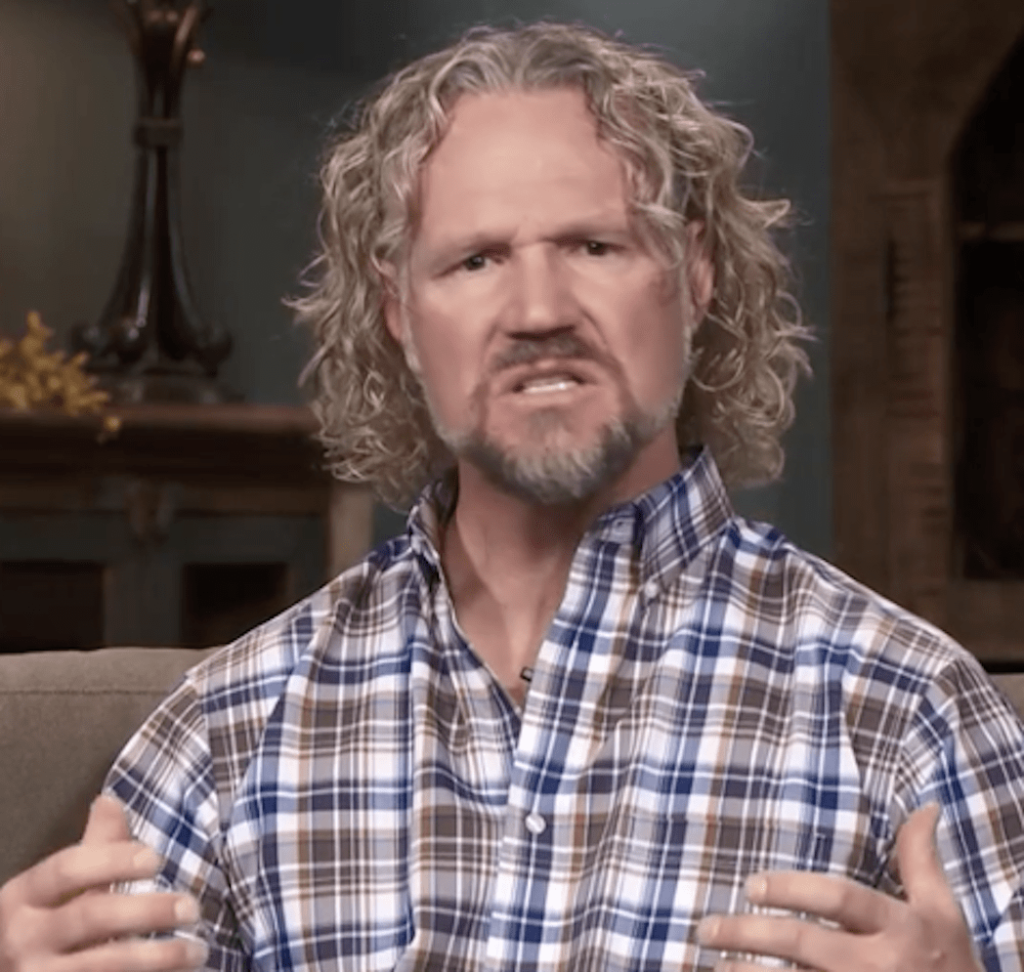 However, he added, "Every s**t talk, every trash talk, every opinion is absolutely reciprocated. I think the same thing of them."
Christine Defends Taking Truely From Kody 
Christine sways through life with the grace of a woman reborn, bearing no chains of regret for divorcing Kody or fluttering away to Utah's embrace with her youngest bloom, Truely.
Christine shares, "When I lived in Flagstaff, [Arizona], I firmly believed that moving to Utah was the best choice for me and for Truely," she elegantly narrated, painting the air with strokes of audacity and thoughtfulness.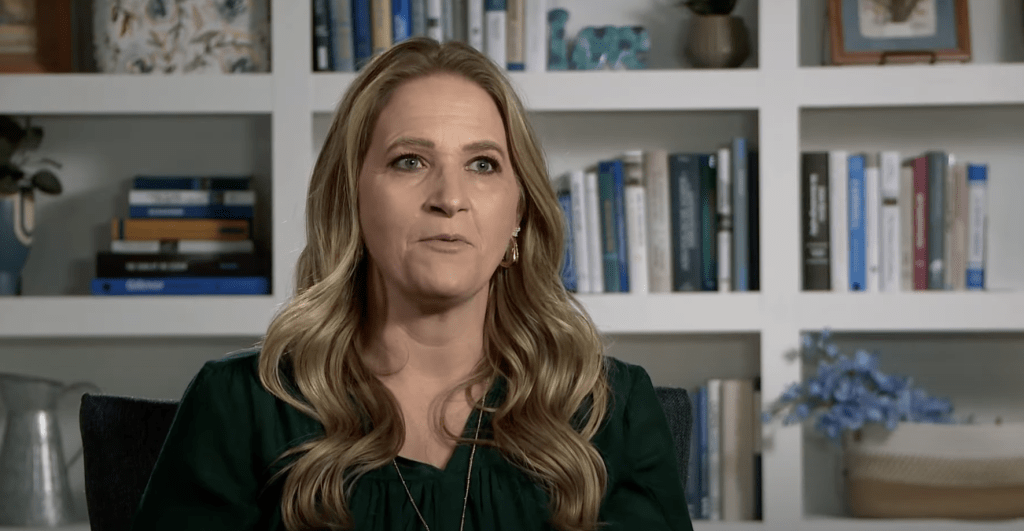 In the grand theatre of life's perplexities, Christine played the architect of a 'bizarre' blueprint — distancing Truely from Kody as a paradoxical potion to preserve their bond. "I took their relationship while it was still good and I picked it up and I moved it," Christine mused, orchestrating the rhythms of familial bonds with a maestro's precision.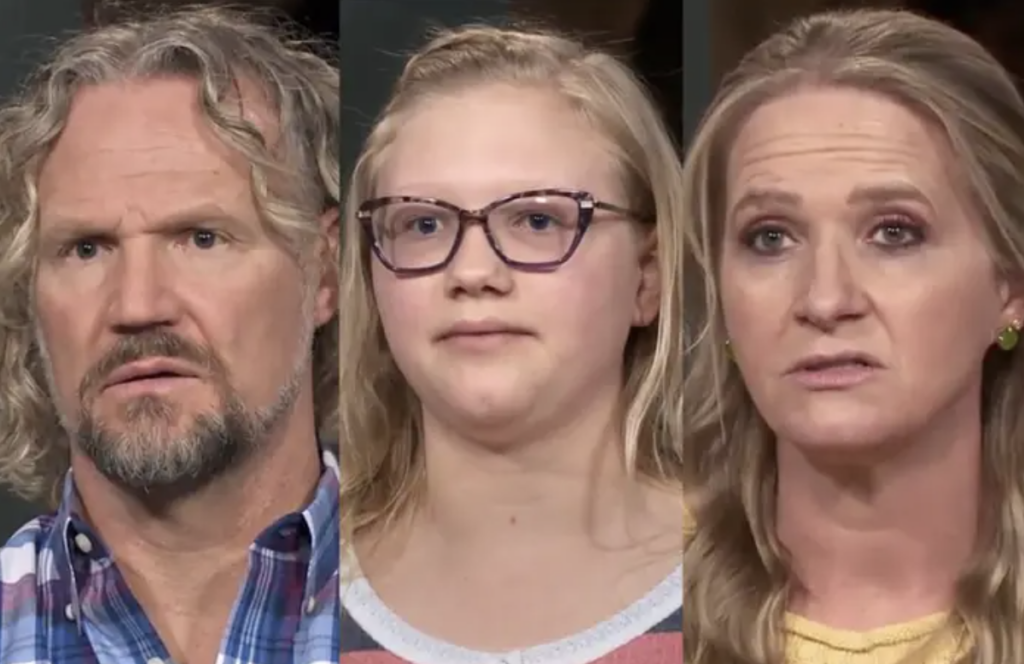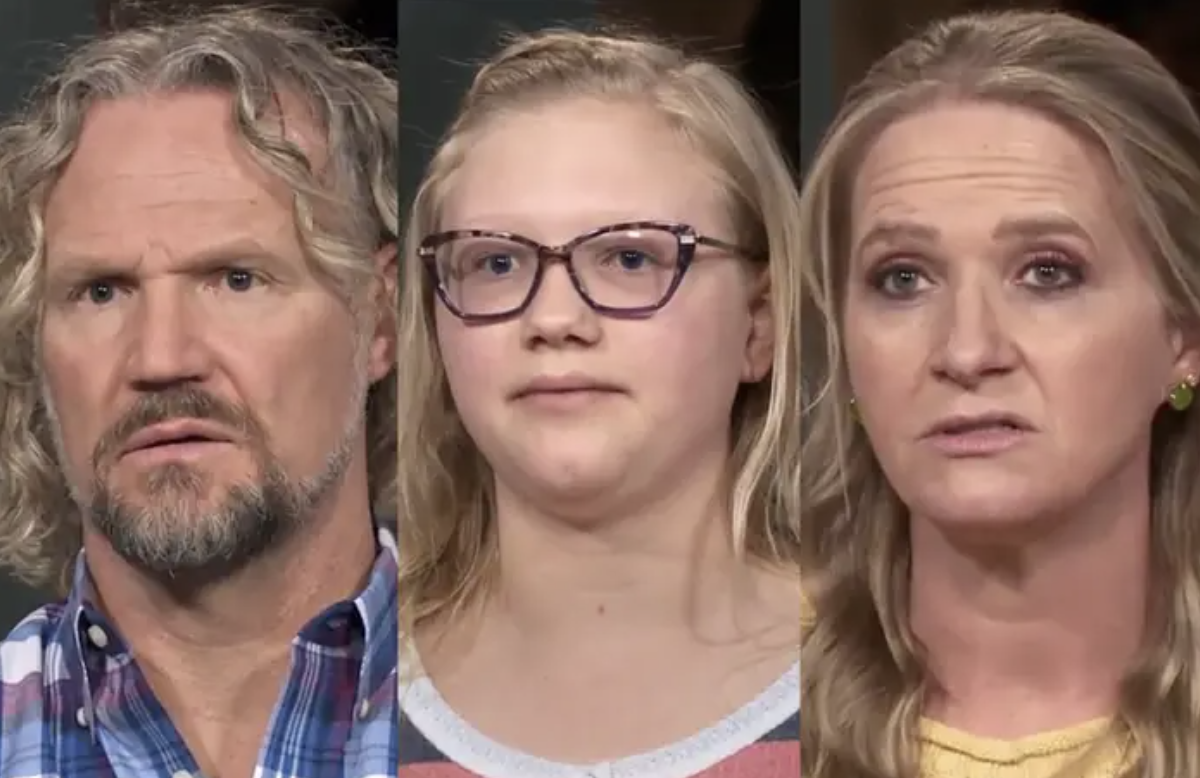 Kody, however, donned the cloak of the critic, dismissing Christine's symphony as a mere clatter of "B.S. rationalization," marking it as a theatrical farce. Amidst the whirlwinds and wonder, the curtains rose to unveil Christine's opulent tapestry of transformation during a visit to Flagstaff, where the realm of old friendships and sisterly soirees echoed with celebrations of her "ex-anniversary."
"I'm a big fan of divorce, I'm just saying," Christine flirted with the realms of confession, swirling through the luminous chambers of liberty and self-discovery. Draped in the rich velvets of courage and friendship, Christine whirled through life's ballroom with a fiery entourage of beloved souls, celebrating the melodies of love, divorce, and the intoxicating rhythms of fresh beginnings.
 "I may not be able to give my kids a dad," Christine's words danced through the realms of heartbeats and harmonies, "but I can give them Janelle, for goodness sake."
Christine Celebrates the Anniversary of Her Divorce 
Christine exhibits sheer nonchalance toward her ex-husband while having lunch with her group of friends. Surrounded by the warm embrace of like-minded souls, including her bestie, Janelle, and a vibrant bouquet of Flagstaff, Arizona, they savor a feast sprinkled with reflections of marital dissolutions.
"Celebrating the day of our divorce isn't enough," Christine bubbles in an intimate expose, "I also need to celebrate our old anniversary, our ex-anniversary." A choir of spirits sang in unison, celebrating what once danced in the chambers of significance, now archived as an "ex-anniversary."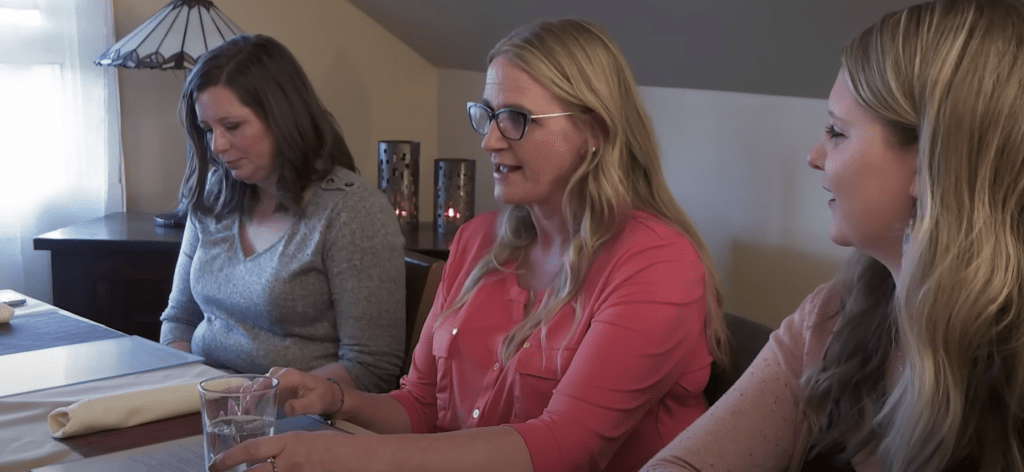 The symphony of the evening played a peculiar note as Kody's call sliced through the festivities. A brush of curiosity painted the moment, with Christine finding the interaction "weird." "It's, like, Kody of all people, but I'm not answering that right now," she declared amidst the gallery of supportive souls. A patchwork of perplexities and wonderments, Kody's claimed purpose for calling was to stitch a connection with their daughter, Truely.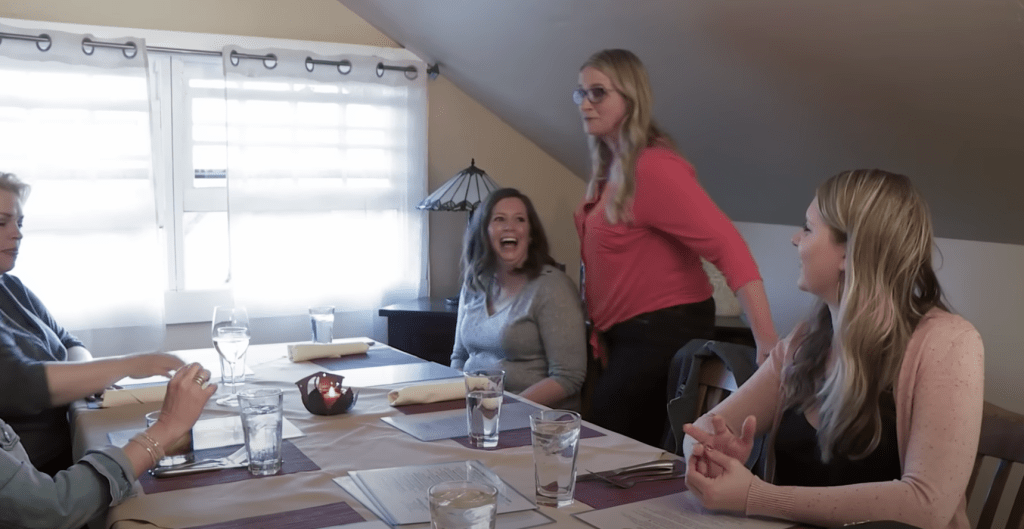 Christine's tapestry of reflections unfurled a thread from the past, sharing snippets of her request for Kody to celebrate by doing "nothing" during their previous anniversary. In a garden of candid blooms, Christine shares, "It's hard to leave a marriage. It's really hard," blossoming further, she encouraged, "I'm a big fan of divorce, I'm just saying. … Do it."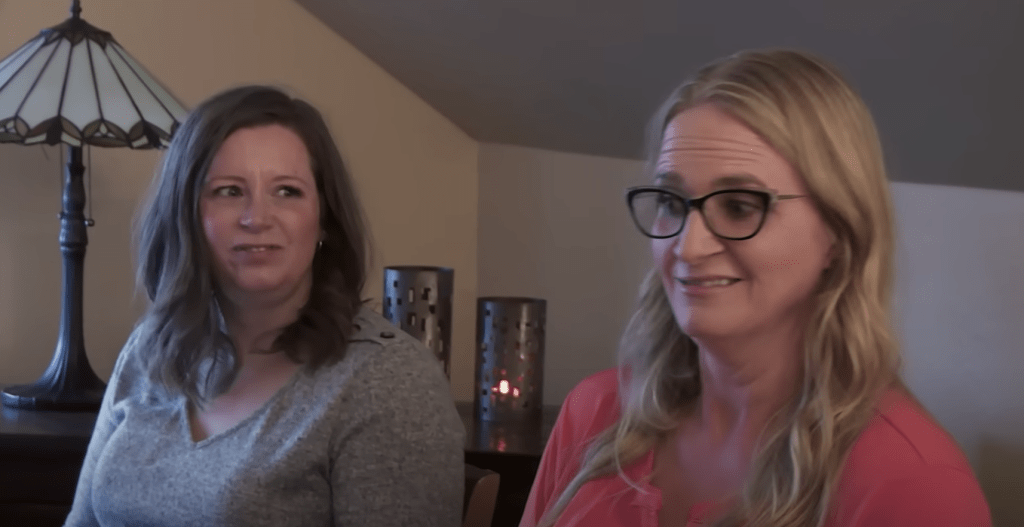 Amid the embroidery of conversations, Christine and Janelle, unravel the complex patterns of their polygamous arrangement, revealing current hues and textures in the relationship tapestries. The narratives woven illustrated the shifts in the familial patterns, with the focal point being Kody's central presence at Robyn Brown's abode.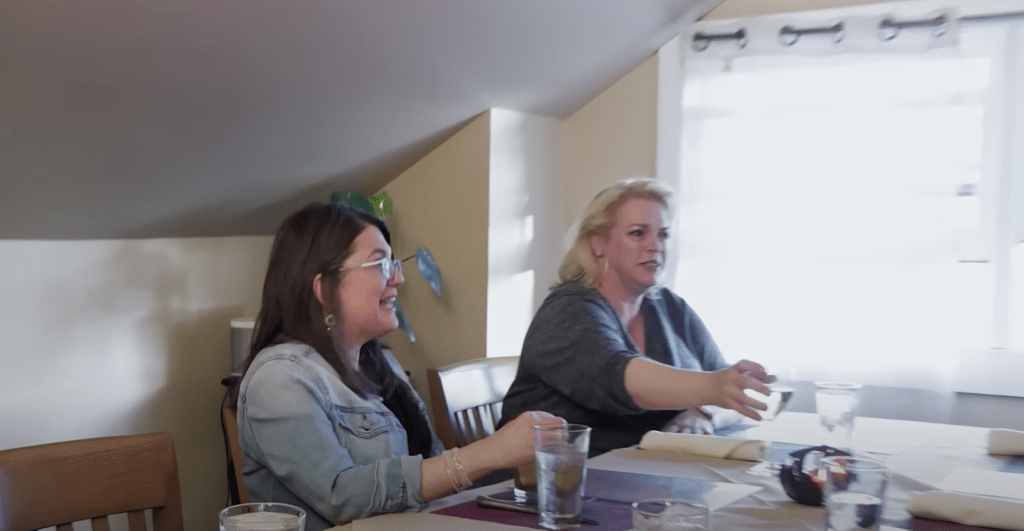 In an exploration of depth and heart, Christine unveils her tipping point woven with threads of fatherly inadequacies. "I think if people wanna live [plural marriage], fine… but I think once a guy finds the love of his life, the other women are screwed." Christine tells the ladies.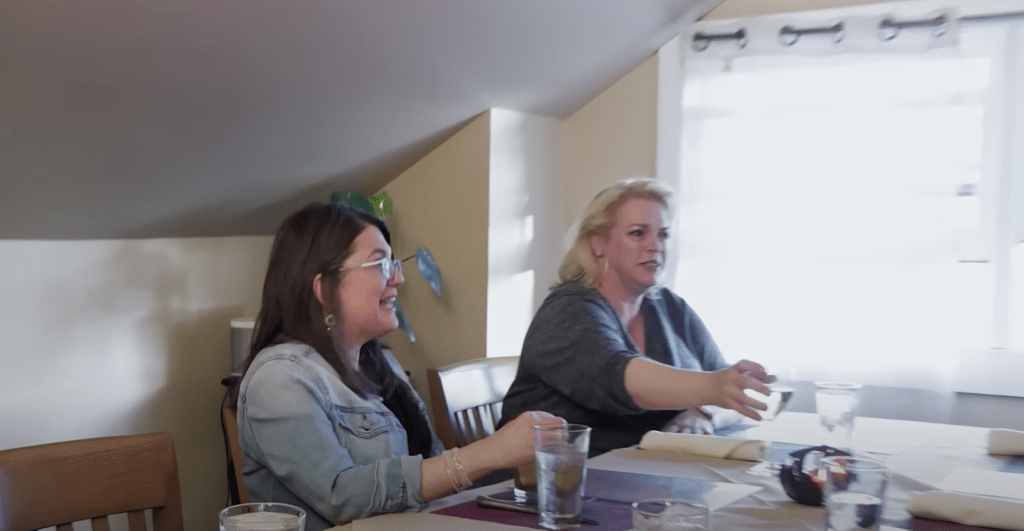 Christine Forced Herself In Kody's Life
Kody countered with a stark claim, accusing Christine of pushing her way into the marriage. "Christine forced herself into my life," he declared. Christine, facing this crossroad, expressed a whirlpool of emotions, feeling "jaded" and filled with "frustration" from her tumultuous journey through polygamy.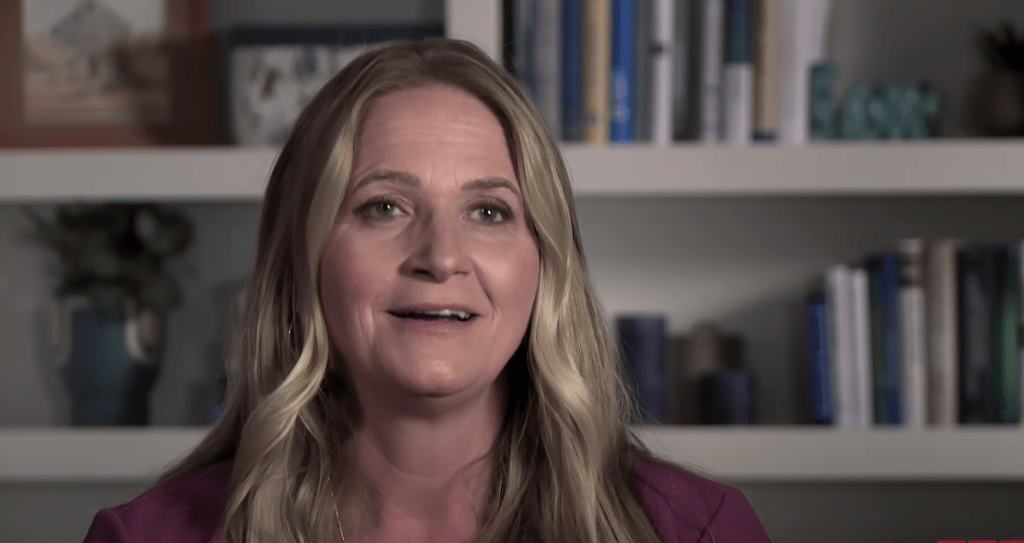 In the crescendo of emotions and reflections, Christine asserts, "I'm doing my best while not having a good day, believe me, but it still was a failure." The gathering embroidered the night with toasts to "new beginnings," as Christine's tapestry of life glimmered with the promise of new chapters.
Sister Wives airs on Sundays, at 10 pm EDT, on TLC.
Stay Connected With All About The Tea: Twitter Ι Instagram Ι YouTube Ι Facebook Ι Send Us Tips  
Nancy Zhāng is an Entertainment Blogger for All About The Tea. Nancy covers hot topics, recaps and celeb news. She loves to multi-task as a writer and a private chef. She received a B.S. in Mass Communications from LSU. Nancy's married and the proud mom of 2 German Shepherds.