Raquel Leviss Auctioning Infamous Lightning Bolt Necklace She Taunted Ariana with After Tom Sandoval Affair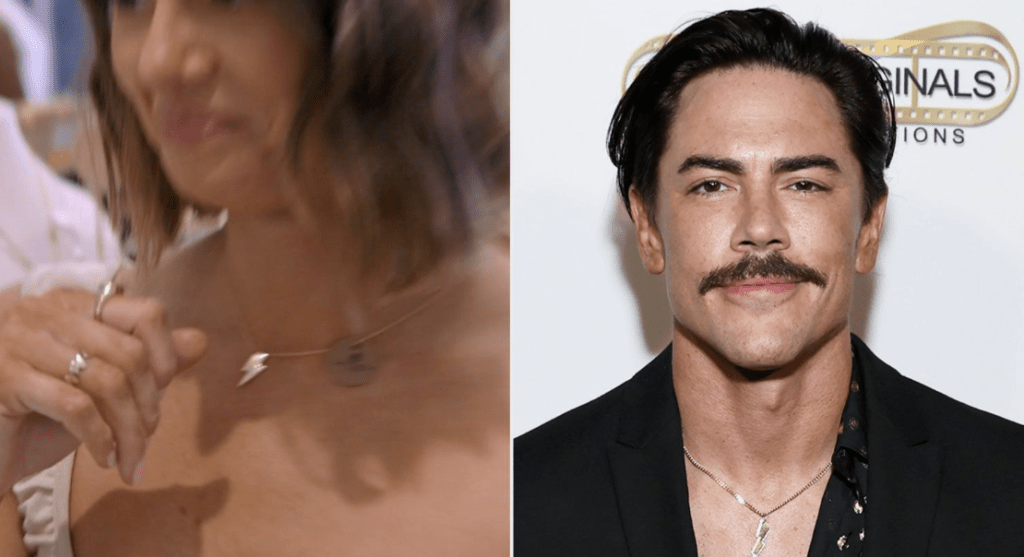 Raquel Leviss Auctioning Infamous Lightning Bolt Necklace She Taunted Ariana with After Tom Sandoval Affair
Raquel Leviss is auctioning off two items linked to her scandalous affair with former Vanderpump Rules co-star, Tom Sandoval, amid an effort to successfully move forward.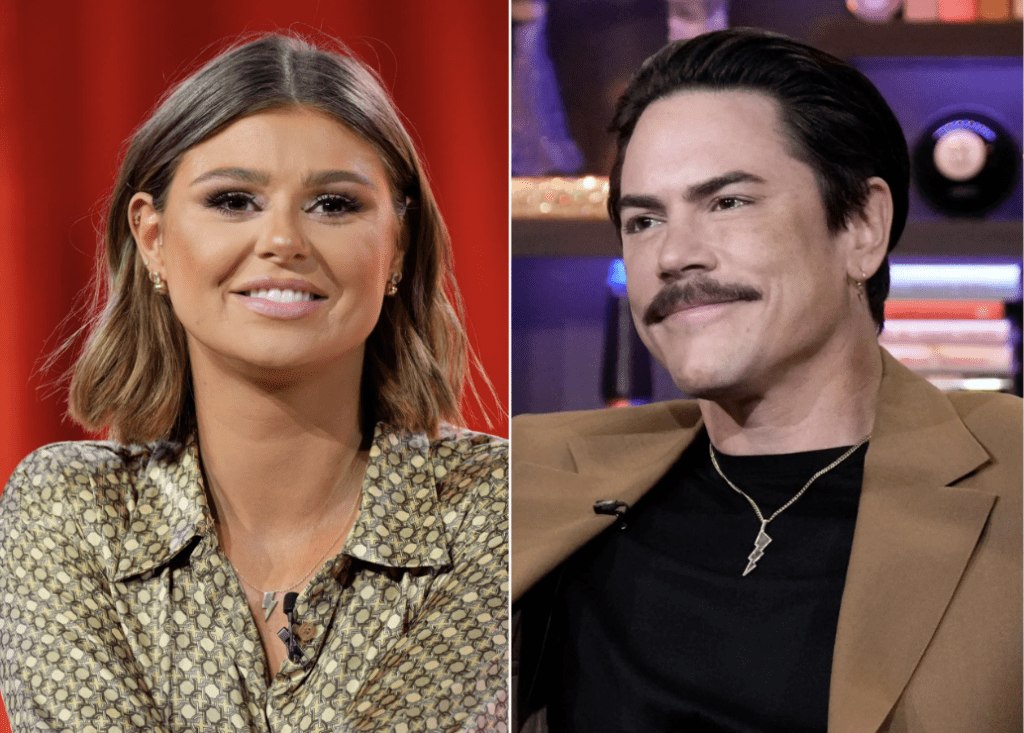 The former Bravo star is selling off two items for charity that became famous during the fallout of her months-long affair with Sandoval, the now-ex of Ariana Madix. Leviss' gold lightning bolt necklace and her TomTom hoodie will both hit the auction block and be sold to the highest bidder. 
"I'm currently in the process of letting go: letting go of the things that no longer serve me anymore," the 29-year-old said in an Instagram Story Tuesday. "And as I'm cleaning out my closet, I have found a few items that are a little bit triggering and I just don't want to see them, I don't want to have them in my possession. I will never wear them again." 
"It's all about creating a better mindset, changing your environment so that you can set yourself up for success," Leviss added. "Yeah, I'm about that right now."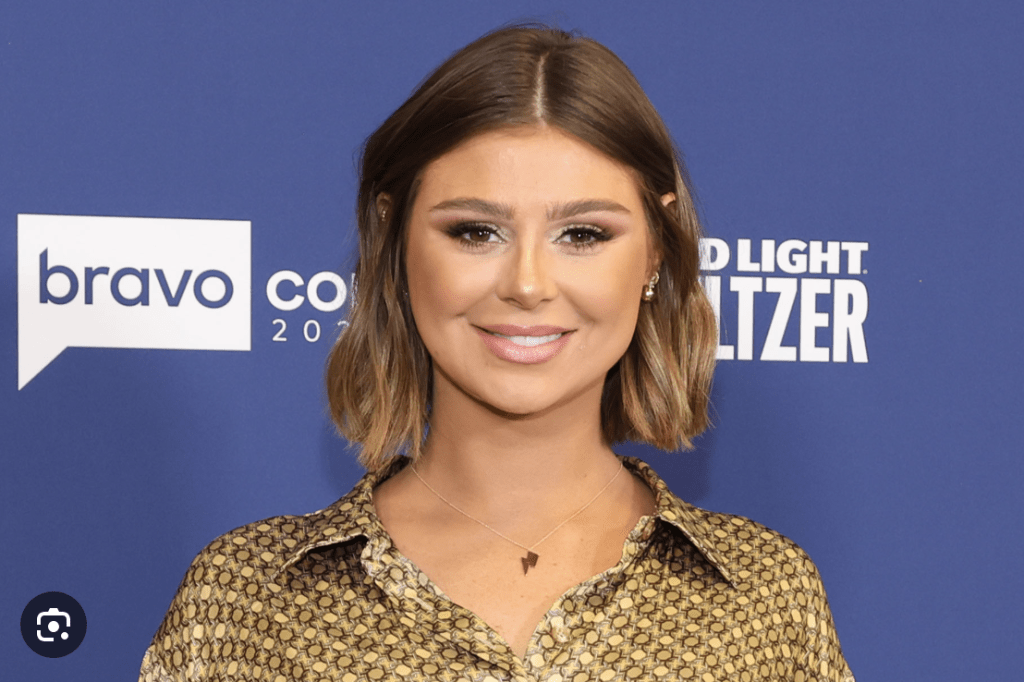 Proceeds from the fundraiser will go to The National Alliance of Mental Illness, to mark World Mental Health Day.
Raquel Leviss spent three months at The Meadows, in Wikenberg, Arizona, where she received mental health and trauma therapy, after news of the affair hit the press.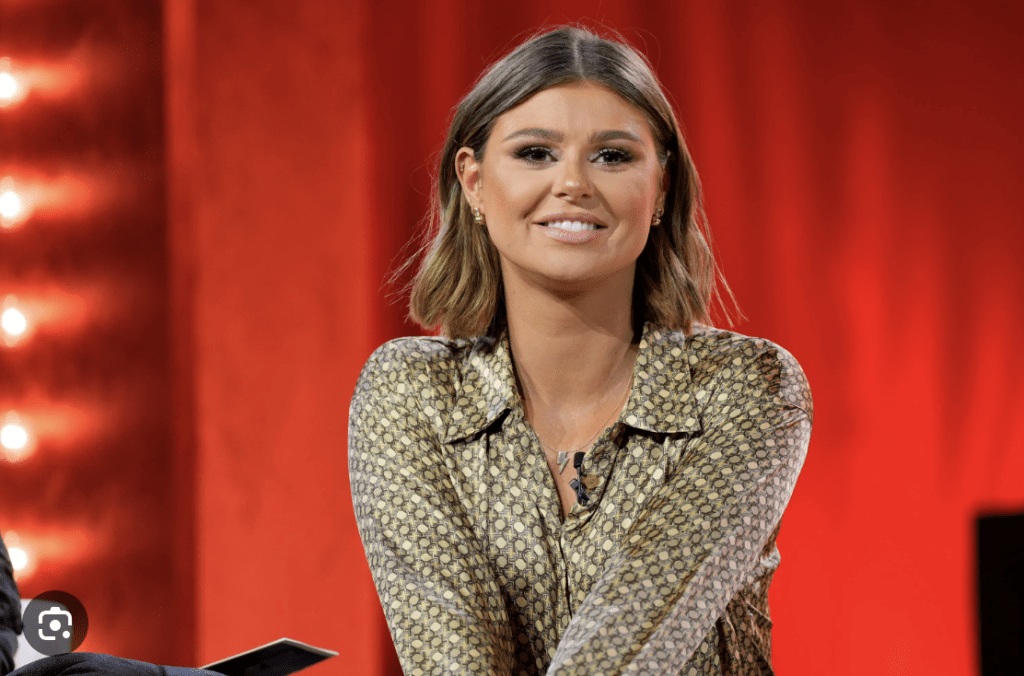 The former VPR star recently declared that she was in a "healing era."
Raquel Leviss, who has since gone back to her birth name, Rachel, wore the TomTom hooded sweatshirt to day three of BravoCon, in October 2022. Fans immediately speculated that her wardrobe pick was a shout-out to her rumored hookup with Sandoval's pal and business partner, Tom Schwartz.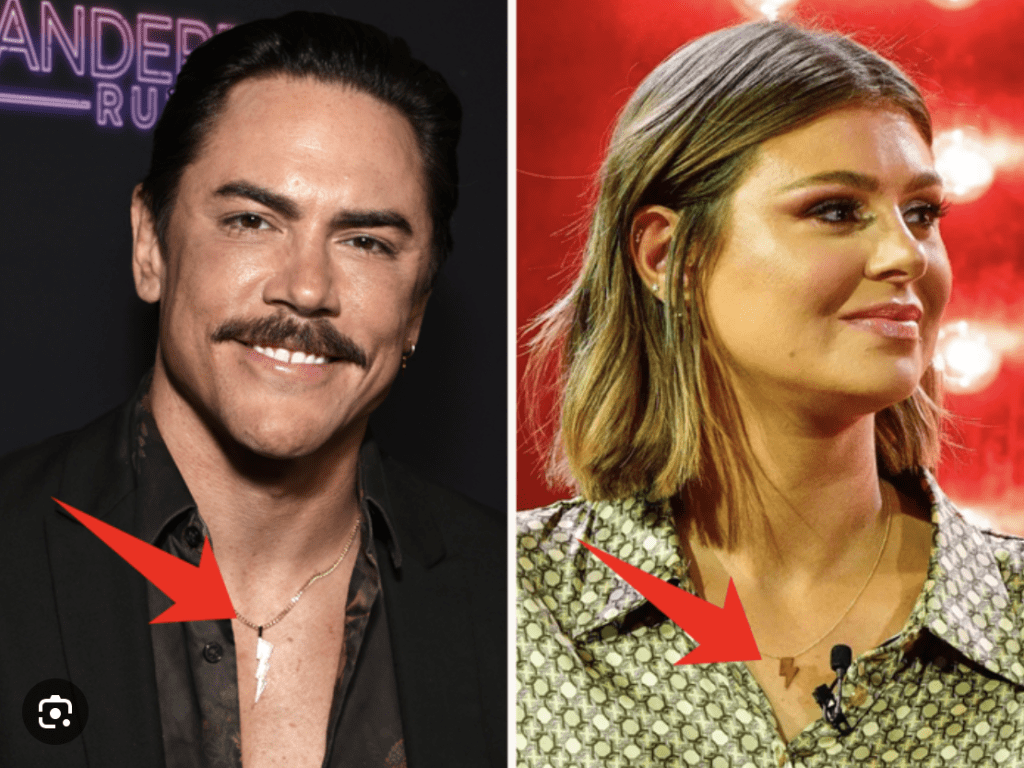 Schwartz's ex-wife, Katie Maloney, wrote of Leviss at the time—"[She's] a fan girl. Started as a fan of the show and now a fan of the [Toms]."
Fans learned that the pair smooched during Shay and Brock Davies' wedding celebration in Mexico during Season 10 of Pump Rules, months after the make-out session.
Leviss responded to Katie's remarks, writing — "I admit… I am a fan of the [Toms]."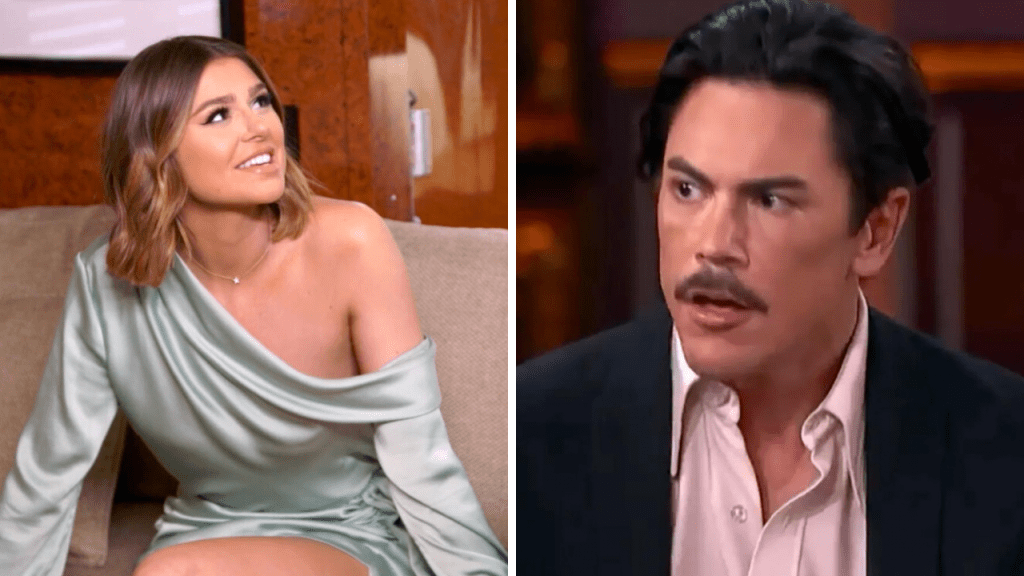 The former pageant queen later clarified—"I'm definitely a fan of the restaurant… best vibe, food and drinks in WeHo in my opinion. But I'm also a fan of Tom Schwartz and Tom Sandoval!! Here to support their business endeavors."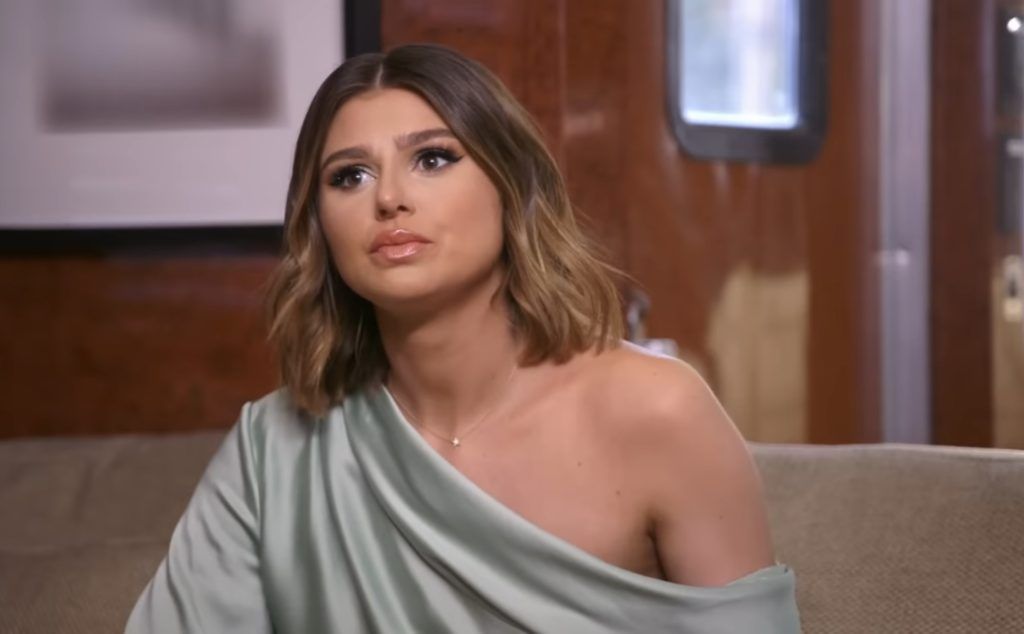 Leviss brought up her controversial ensemble, days later. 
"Just came here to say that the number one reason I wore this TomTom sweatshirt on Day 3 of BravoCon was for the comfy vibes," she wrote on Instagram. "I also wore it to support BOTH of the [Toms] and encouraged people to stop by their booth to check out the rest of the cute merch. I really enjoy supporting my friends and being comfy at the same time #sueme #numberonetomstan."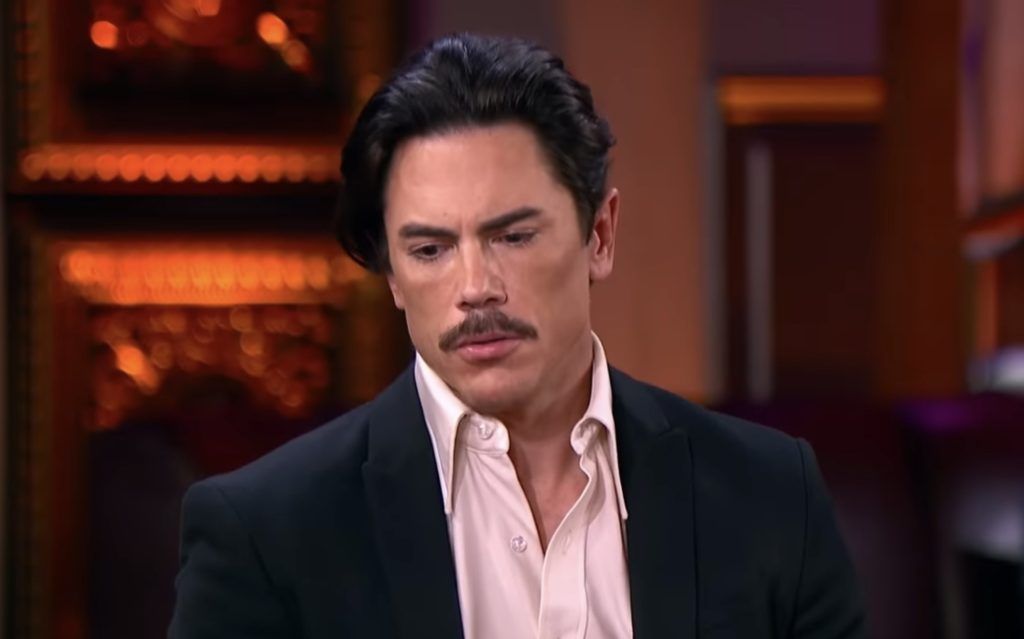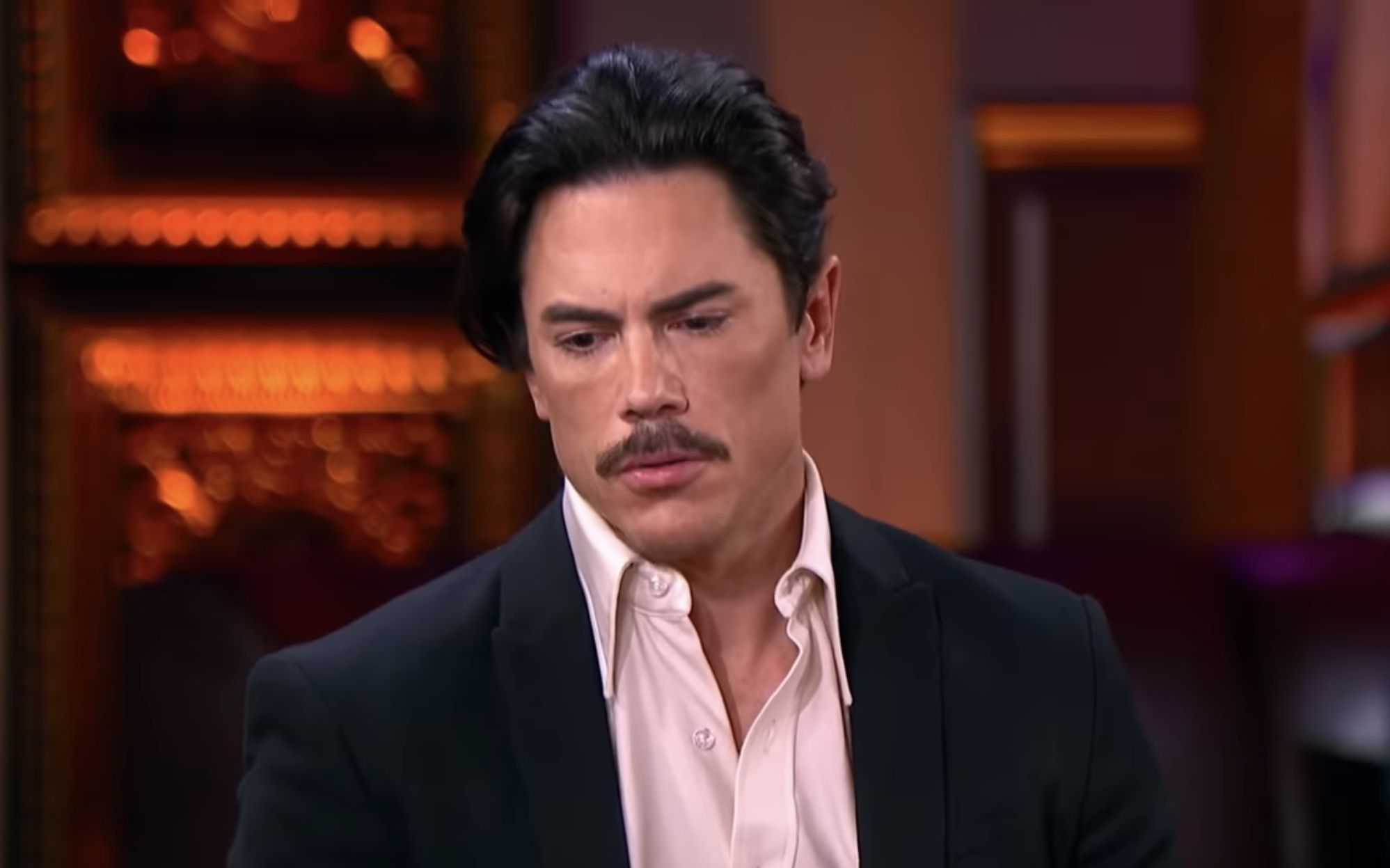 The hoodie created more chatter after the affair was exposed in early March, one day after Leviss gifted Andy Cohen a copy of the sweatshirt during a "Watch What Happens Live" appearance. 
Cameras followed Leviss as she purchased the lightning bolt necklace while embroiled in the undercover romance with Sandoval. She later admitted during a tense reunion appearance that she bought the $780 necklace because it "was significant to who [Sandoval] became in my life."
"I know that's not what anyone wants to hear," she admitted, later sharing — "I was cringing so hard watching that back."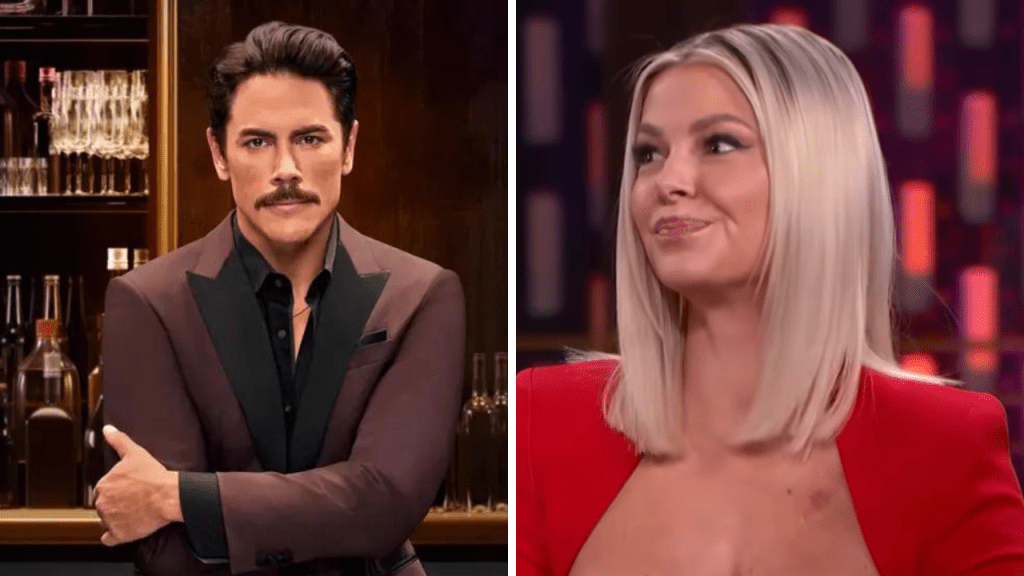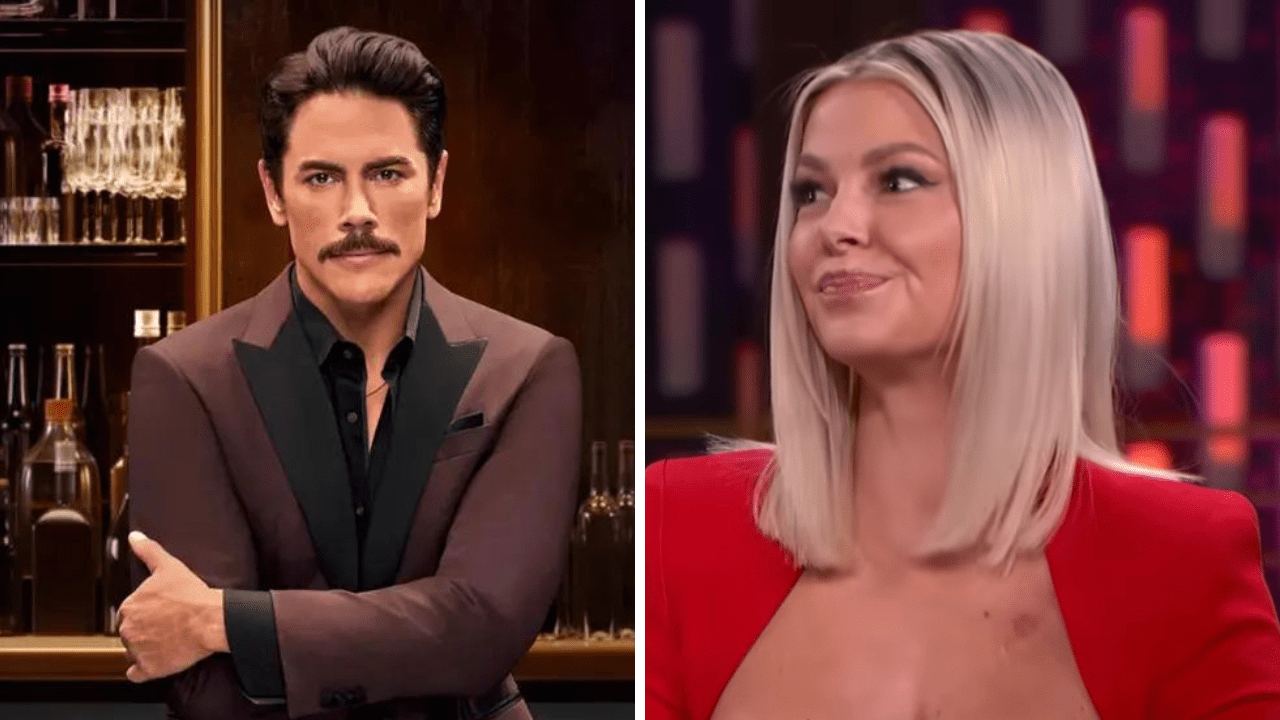 Leviss and Sandoval split and cut off communication after the Season 10  reunion taping. Last month, she decided to publicly block the cover band frontman on Instagram after he wished her a happy birthday. Sandoval went on to call her "immature," "petty," and "thirsty," in a statement to People.  
Stay Connected With All About The Tea: Twitter Ι Instagram Ι YouTube Ι Facebook Ι Send Us Tips  
Olivia Davis is a Staff Writer at All About The Tea. Olivia's hobbies include binging Netflix series, and watching Housewives on Bravo. She graduated from San Francisco State University with a degree in History.