Melissa Gorga Diss Teresa Giudice With Shady Merch at Fashion Show!
Melissa Gorga Diss Teresa Giudice With Shady Merch at Fashion Show!
Melissa Gorga turned heads at her recent fashion show, not just with her designs, but with merch that had attendees whispering about a possible dig at sister-in-law, Teresa Giudice.
In addition, Teresa Giudice appeared to take a shot at her brother, Joe Gorga, and sister-in-law, Melissa Gorga, when she read a segment from her "diary" amid the family's ongoing feud. The monologue came as Melissa iced out  her co-star from her Envy boutique fashion event, while inviting the rest of the Real Housewives of New Jersey cast. 
Teresa read the entry during a live taping of her "Namaste B$tches" podcast.
Teresa said — "I was taught at a very young age that family was sacred. I was taught to honor my family, to respect my family … and no matter what, to always protect my family. Things change, people change. What once was is no longer."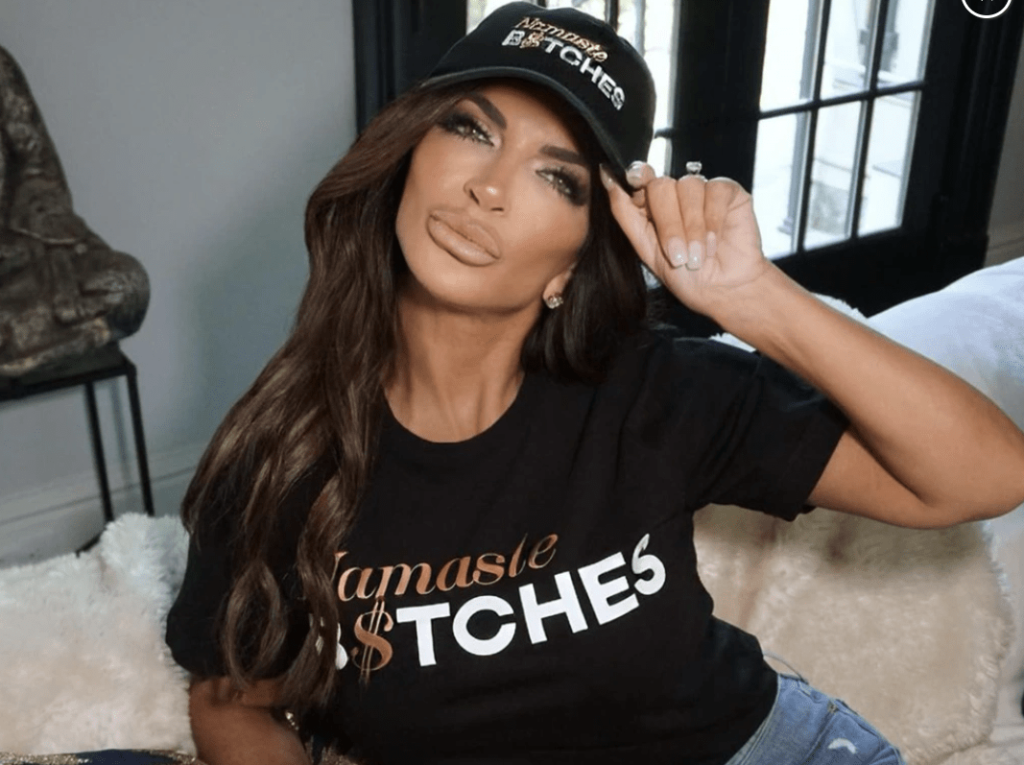 Teresa became emotional as she continued — "Peace comes from accepting these changes, whether they are good or bad. Peace comes from accepting the truth, as difficult as it may be. And the truth is that most people don't carry the same values as I have … These people have no values, they have no honor, and they have no respect."
The reality star added — "They are jealous, treacherous, and they are evil. Their hearts are not filled with love. Their hearts are filled with hatred and envy."
Press play below.
Melissa snubbed her nemesis from the fashion event, per a report by the U.S. Sun. The entire cast, minus Teresa, attended the fashion show.  
A source told the outlet — "Teresa was not invited to Melissa's show … Melissa left her off of her guest list on purpose because of their feud and strained relationship … No one from the cast expected her to be there."
The insider revealed — "Melissa was selling her 'I know you hate me, but just try to control yourself' sweatshirt at the show for $55," referencing one of her lines delivered at the reunion.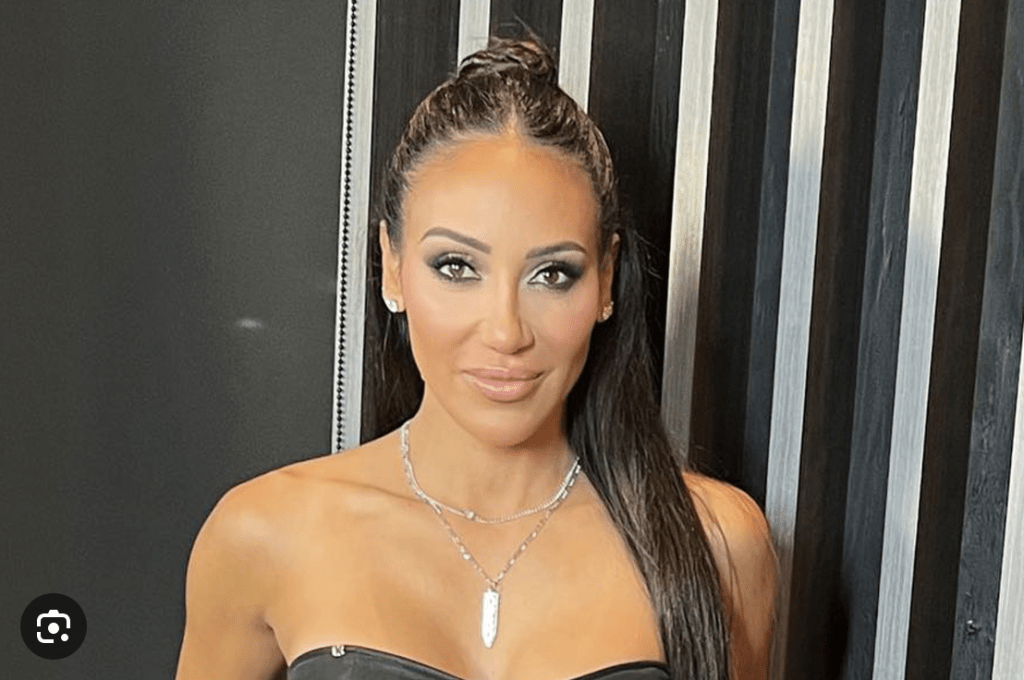 Melissa had not held a fashion show in four years due to the pandemic.  Tickets were $125 a pop for the show, which featured a percussionist, a violinist, an open bar and buffet stations.  
Earlier this month, The U.S. Sun reported that producers were in a mad scramble for Season 14 drama amid a standoff between Melissa and Teresa.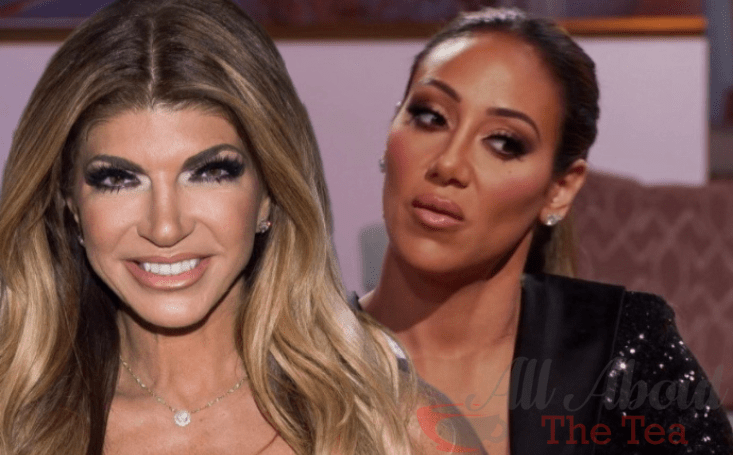 The sisters-in-law gave each other the silent treatment during one of the cast events filmed for the upcoming season according to the outlet's source, who revealed that the two "did not speak to say one word to each other."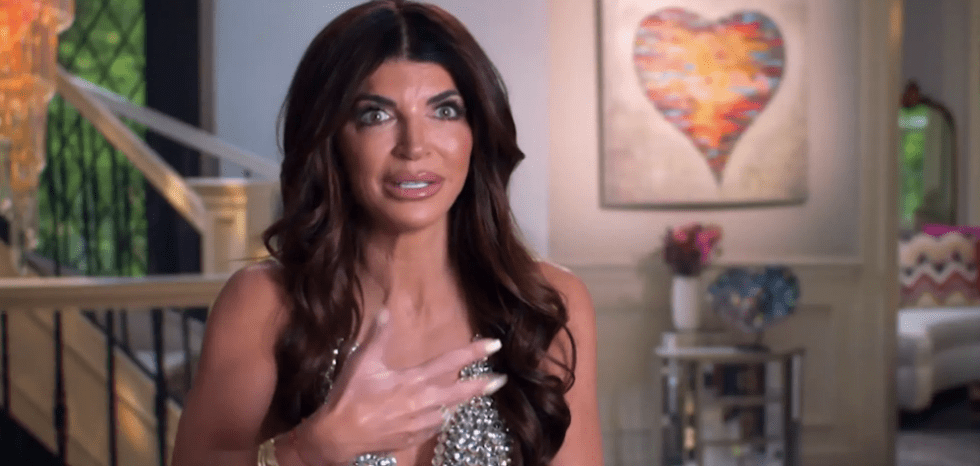 The two "refuse to speak to each other," according to the insider. The dynamic has been a challenge for producers, who have purportedly been struggling to capture drama for Season 14. 
The tipster told the outlet — "The drama has shifted from Melissa and Teresa to the other cast because there is no drama between Melissa and Teresa since they are not talking whatsoever. Producers have to still make a show that's entertaining and need the ratings, so they're pulling strings to make it work."
Stay Connected With All About The Tea: Twitter Ι Instagram Ι YouTube Ι Facebook Ι Send Us Tips  
Olivia Davis is a Staff Writer at All About The Tea. Olivia's hobbies include binging Netflix series, and watching Housewives on Bravo. She graduated from San Francisco State University with a degree in History.